AW | 2018 10 20 13:18 | INDUSTRY
COMAC ha rediseñado la cabina de vuelo programado del ARJ 21-700
La Commercial Aircraft Corporation of China (COMAC), el desarrollador del ARJ 21-700, firmó un acuerdo el lunes con Genghis Khan Airlines, una nueva aerolínea regional con sede en la región autónoma de Mongolia Interior del norte de China. El avión ARJ 21-700, que ha estado en uso comercial desde que fue entregado a Chengdu Airlines en Noviembre 2015, ha transportado a más de 160,000 personas. El avión tiene capacidad para un máximo de 90 asientos y cubre un rango de 3.700 kilómetros.

Rediseño aviónica ARJ 21-700

La industria aeronáutica de China COMAC está modificando completamente la cabina de vuelo del jet comercial ARJ 21-700. Los cambios se esperan contemplar en la línea de ensamblaje de la aeronave número 15 o un poco más adelante. El nuevo diseño presenta una agrupación mejor organizada de interruptores, botones, instrumentos y pantallas para aumentar el conocimiento de la situación y simplificar la carga de trabajo. Uno de los mayores impedimentos de desarrollo desde que la aeronave comenzó las pruebas de vuelo en 2008 involucró la integración de la aviónica.
Los diseñadores esperan que el nuevo diseño, probado con éxito en el simulador de vuelo del ARJ 21-700 reduzca significativamente la cantidad de entrenamiento del piloto requerido en el tipo de certificaciones.
Aumento línea ARJ 21
COMAC está aumentando la línea de producción para completar otros siete aviones regionales ARJ 21-700 para fines de 2018, lo que eleva el número total a quince unidades, en un contexto de presión política para elevar el perfil de China como un competidor aeroespacial global. El impulso para la producción coincide con un pedido reciente realizado por la aerolínea regional china Genghis Khan Airlines por 25 ARJ21, que exige la primera entrega para fines de año. Chengdu Airlines sigue siendo el único operador del avión regional COMAC con una flota de ocho. Ambas aerolíneas eventualmente se beneficiarán de de los cambios en la aviónica que COMAC estará introduciendo en la línea de aviones regionales ARJ 21-700.
CR-929
Mientras tanto, el desarrollo del CR929 chino-ruso continúa ganando impulso a medida que Comac avanza hacia la evaluación y selección de proveedores antes de su exhibición aérea bienal, Airshow China, que comienza el 6 de noviembre. Según el medio de comunicación italiano Sole 24 Ore, el conglomerado italiano de aviación Leonardo forme una sociedad con Comac para participar en la producción del CR929 mientras crea una empresa conjunta con el grupo chino Kangde para producir la sección central del fuselaje en su fábrica de Zhangjiagang. Los planes requieren el ensamblaje final de la aeronave que tendrá lugar en las instalaciones de Comac en Shanghai. 
OMAC redesigns cockpit ARJ 21-700
COMAC has redesigned the programmed flight deck of the ARJ 21-700
The Commercial Aircraft Corporation of China (COMAC), the developer of ARJ 21-700, signed an agreement on Monday with Genghis Khan Airlines, a new regional airline based in the autonomous region of Inner Mongolia in northern China. The ARJ 21-700 aircraft, which has been in commercial use since it was delivered to Chengdu Airlines in November 2015, has transported more than 160,000 people. The aircraft has a capacity of up to 90 seats and covers a range of 3,700 kilometers.
ARJ 21-700 avionics redesign
China's aviation industry COMAC is completely modifying the cockpit of commercial jet ARJ 21-700. The changes are expected to be contemplated in the assembly line of aircraft number 15 or a little later. The new design presents a better organized grouping of switches, buttons, instruments and screens to increase the knowledge of the situation and simplify the workload. One of the biggest impediments to development since the aircraft began flight tests in 2008 involved the integration of avionics.
The designers hope that the new design, successfully tested in the flight simulator of the ARJ 21-700 significantly reduces the amount of pilot training required in the type of certifications.
Increase line ARJ 21
COMAC is increasing the production line to complete another seven regional ARJ 21-700 aircraft by the end of 2018, bringing the total number to fifteen units, in a context of political pressure to raise China's profile as a global aerospace competitor. The momentum for production coincides with a recent order made by the regional Chinese airline Genghis Khan Airlines for 25 ARJ21, which requires the first delivery by the end of the year. Chengdu Airlines remains the only operator of the COMAC regional aircraft with a fleet of eight. Both airlines will eventually benefit from the changes in the avionics that COMAC will be introducing in the ARJ 21-700 regional aircraft line.
CR-929
Meanwhile, the development of the Chinese-Russian CR929 continues to gain momentum as Comac moves towards the evaluation and selection of suppliers before its biennial air show, Airshow China, which begins on November 6. According to the Italian media outlet Sole 24 Ore, the Italian aviation conglomerate Leonardo formed a partnership with Comac to participate in the production of the CR929 while creating a joint venture with the Chinese group Kangde to produce the central section of the fuselage at its Zhangjiagang factory. . The plans require the final assembly of the aircraft that will take place at the Comac facilities in Shanghai. A \ W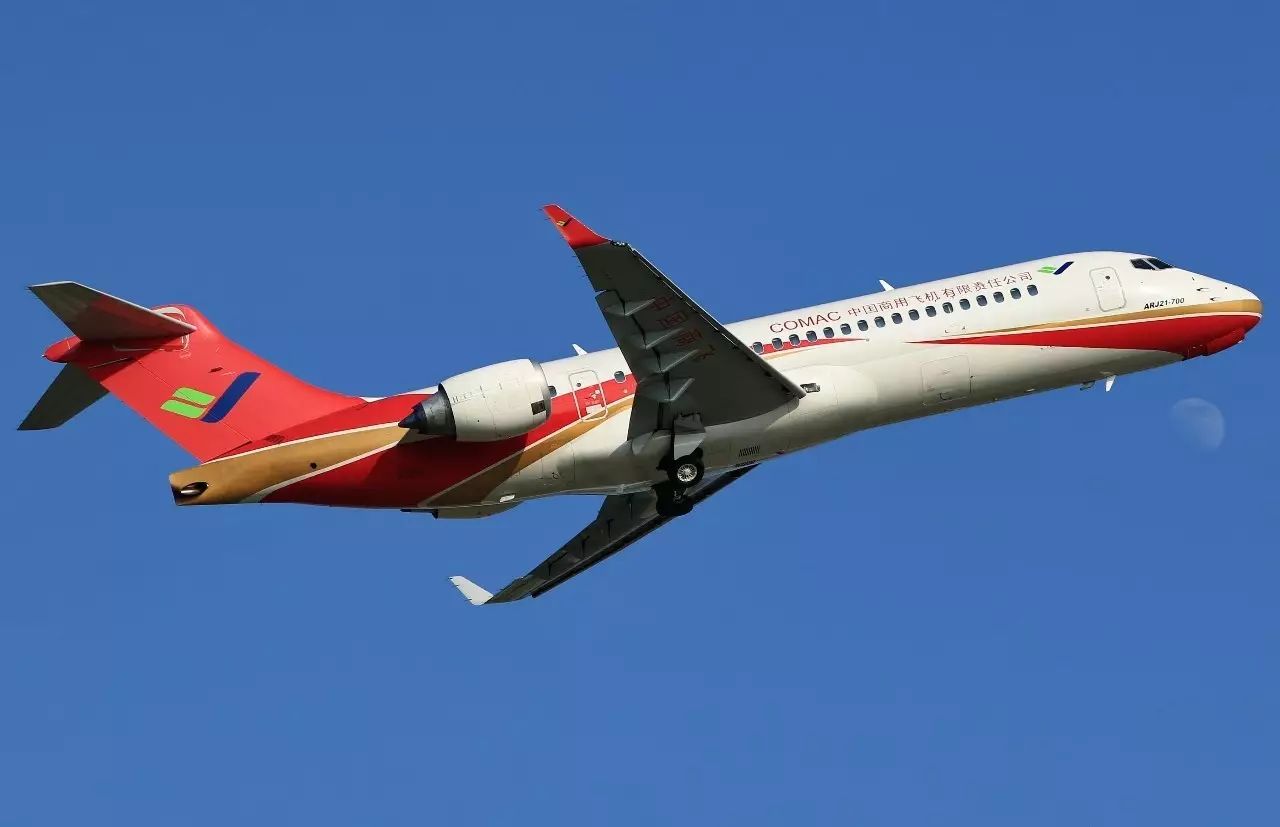 COMAC重新设计驾驶舱ARJ 21-700
COMAC重新设计了ARJ 21-700的编程驾驶舱
中国商用飞机公司(COMAC),ARJ 21-700的开发商签订了成吉思汗航空公司,总部设在内蒙古自治区在中国北方一个新的地方航空公司在周一的协议。 ARJ 21-700飞机自2015年11月交付成都航空公司以来一直处于商业用途,已经运送了超过16万人。该飞机最多可容纳90个座位,航程可达3700公里。
ARJ 21-700航空电子设备重新设计
中国的航空业COMAC正在彻底改变商用喷气式飞机ARJ 21-700的驾驶舱。预计这些变化将在15号航空器的装配线中或稍后进行。新设计提供了更好的有组织的开关,按钮,仪器和屏幕分组,以增加对情况的了解并简化工作量。自飞机于2008年开始飞行试验以来,发展的最大障碍之一涉及航空电子设备的整合。
设计师希望新的设计,在飞行模拟器ARJ 21-700测试成功显著减少所需的培训,先导式认证的量。
增加ARJ 21线
中国商飞公司正在增加生产线在2018年底前完成七个区域飞机ARJ 21-700,使总数达到15个单元,在政策的背景下,以提高中国的形象作为全球航空竞争者的压力。生产的动力由支线航空公司中国国际航空公司成吉思汗25 ARJ21,这需要在今年第一输送端最近的要求一致。成都航空公司仍是COMAC支线飞机的唯一运营商,拥有8架飞机。两家航空公司最终将受益于COMAC将在ARJ 21-700支线飞机系列中引入的航空电子设备的变化。
CR-929
与此同时,中国和俄罗斯CR929的发展势头继续增强作为中国商飞之前其两年期航展中国航展,它始于11月6日对供应商的评估和选择前进。根据平均意大利媒体独家24矿石,意大利航空集团莱昂纳多形成具有中国商飞合作参与生产CR929的同时与中国康得集团创建的合资企业在其位于张家港的工厂生产中机身段。该计划要求飞机的最终组装将在上海的Comac工厂进行。A \ W
Ξ A I R G W A Y S Ξ
SOURCE: Airgways.com
DBk: Comac.cn / Airliners.net > Simpsonmeng / Airgways.com
AW-POST: 201810201318AR
A\W   A I R G W A Y S ®