AW | 2018 10 26 22:10 | AIRLINES ALLIANCE
Fusión Delta-Northwest transcurrieron diez aniversarios
La fusión entre Delta Air Lines con Northwest Airlines (NWA) han celebrado sus 10 aniversarios. El 29 Octubre 2008, el Departamento de Justicia de los Estados Unidos aprobó el plan de Delta Air Lines para adquirir Northwest Airlines. La primera de una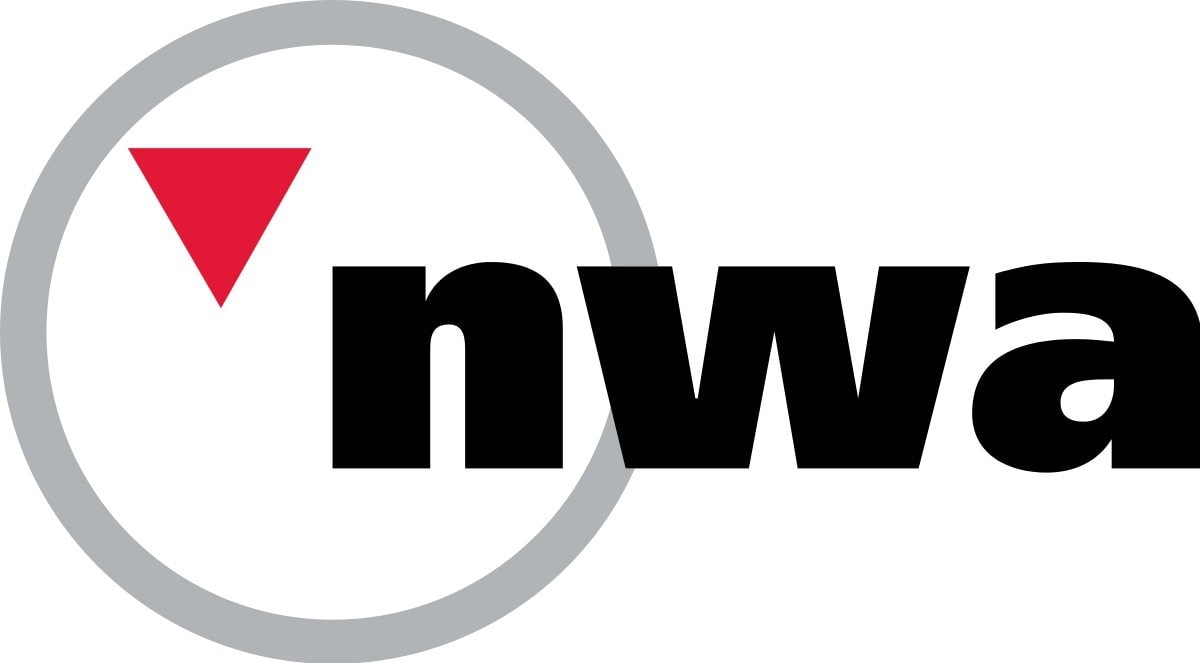 serie de fusiones que buscaban ayudar a las aerolíneas a sobrevivir en bancarrotas, competidores de bajo costo, altos costos de combustible y recesión.
El 15 Abril 2008, Delta Air Lines y Northwest Airlines anunciaron un acuerdo de fusión. La fusión de las dos aerolíneas formó la que era la aerolínea comercial más grande del mundo con 786 aviones. La marca Delta Air Lines sobrevivió, mientras que la marca Northwest terminó oficialmente.
Historia fusión Delta-Northwest
El 26 de septiembre de 2008 se anunció que tanto los accionistas de Delta como los de Northwest habían aprobado la fusión. La aprobación por parte de una junta federal de revisión antimonopolio fue el último paso necesario para finalizar el trato. La fusión propuesta «probablemente producirá eficiencias sustanciales y creíbles que beneficiarán a los consumidores estadounidenses y no es probable que disminuya sustancialmente la competencia», dijo el Departamento de Justicia en un comunicado emitido por su División Antimonopolio.
El acuerdo pasó a través de una visión general antimonopolio del Departamento de Justicia; como la mayoría de los analistas esperaban, el acuerdo no estaba bloqueado, debido a la mínima superposición entre las rutas de las dos aerolíneas y muy poca amenaza para la competencia en la industria. También se esperaba que la fusión fuera el tema de varias audiencias en el Congreso de los Estados Unidos. El representante Jim Oberstar de Minnesota, quien también se desempeña como presidente del Comité de Transporte e Infraestructura de la Cámara de Representantes, dejó en claro su oposición a la fusión, y luchó en Washington. También hubo un fuerte apoyo para la fusión en el Capitolio por parte de legisladores de Georgia, incluyendo Representante Lynn Westmoreland , Representante David Scott y Senador Johnny Isakson. El 7 Agosto 2008, la fusión obtuvo la aprobación regulatoria de la Unión Europea.
Después de una investigación de seis meses, los economistas del gobierno concluyeron que la fusión probablemente reduciría los costos para los consumidores sin frenar la competencia. El 29 Octubre 2008, el Departamento de Justicia de los Estados Unidos aprobó el plan de Delta para adquirir Northwest. Los certificados operativos de Delta y Northwest se fusionaron el 31 Diciembre 2009. Desde un punto de vista técnico, Northwest dejó de existir como operador independiente. Los sistemas de reservas y operaciones en tierra se combinaron el 31 Enero 2010.
LA SINERGIA DELTA-NORTHWEST LOGRÓ ABSORBER LA FLOTA DE  DC-9 DE NWA
La inversión de 500 millones de dólares realizada por Delta en la fusión de las dos aerolíneas cobra protagonismo esta semana en los aeropuertos hub de la aerolínea en EEUU, entre ellos Detroit, Memphis y Minneapolis-St. Paul, con las nuevas señales indicadoras de Delta en más de 400 mostradores de venta de billetes, puertas de embarque y zonas de recogida de equipaje de dichos aeropuertos. Delta ya ha renovado su imagen en 119 aeropuertos de todo el mundo. La aerolínea prevé finalizar la renovación en todos los aeropuertos de EEUU a finales de este año, y en todas sus sedes internacionales en el curso de 2010. Para finales de este año, cerca de 250 aviones de la flota principal de Northwest estarán pintados con los colores distintivos de Delta, rojo, blanco y azul. Hasta la fecha ya se han pintado 33 aviones de Northwest. También a finales de este año, todos los aviones de la flota principal de Delta y Northwest tendrán interiores similares, con los asientos de piel y la moqueta azules estándar de Delta.
Delta Air Lines con sede en Atlanta y Northwest Airlines (NWA) con sede en Minneapolis-St. Paul fueron dos grandes transportistas del mercado aéreo de Estados Unidos. La fusión Delta-Northwest fue ideal al combinar aerolíneas con diferentes fortalezas. Northwest Airlines era fuerte particularmente en el Pacífico y el Medio Oeste. Delta Air Lineas era fuerte en el sureste y en Europa. Cuando las dos aerolíneas se fusionaron se creó una red que les dio la plataforma para convertirse en el momento en la primera aerolínea verdaderamente global del mundo. La estabilidad les ha permitido invertir continuamente en productos, invertir en recursos humanos. Muchos sostenían que «era la mejor combinación de aerolíneas».
Como ejemplo de cómo sus fortalezas mutuas cambiaron las cosas, las aerolíneas cancelaron más de 5.500 vuelos por razones de mantenimiento. Este año 2018, existió menos de 100 vuelos cancelados, una reducción del 99% en las cancelaciones de mantenimiento que es impulsados ​​por la salud financiera de la compañía y nuestra capacidad para aumentar la inversión año tras año. Delta Air Lines estuvo en bancarrota antes de la fusión, pero las cosas han cambiado y se ha fortalecido. La compañía con sede en Atlanta disfruta de buena salud con su cuarto año consecutivo de superhábit, con el 2018 generando ganancias del orden de US$ 5 mil millones en ganancias, retornando la mitad de los dividendos invertidos en la aerolínea, una fortaleza que no muchas fusiones pudieron lograr, pero que gracias al matrimonio Delta-Northwest, la nueva Delta Air Lines continúa surcando los cielos del mundo.  
10th Anniversary Delta-Northwest merger
Delta-Northwest Fusion Ten Years Anniversary
The merger between Delta Air Lines and Northwest Airlines (NWA) has celebrated its 10 anniversaries. On October 29, 2008, the Department of Justice of the United States approved the Delta Air Lines plan to acquire Northwest Airlines. The first in a series of mergers that sought to help airlines survive bankruptcies, low-cost competitors, high fuel costs and recession.
On April 15, 2008, Delta Air Lines and Northwest Airlines announced a merger agreement. The merger of the two airlines formed what was the largest commercial airline in the world with 786 aircraft. The Delta Air Lines brand survived, while the Northwest brand officially ended.
Hystory fusion Delta-Northwest
On September 26, 2008, it was announced that both the shareholders of Delta and those of Northwest had approved the merger. The approval by a federal antitrust review board was the last step necessary to finalize the deal. The proposed merger «will likely produce substantial and credible efficiencies that will benefit US consumers and is not likely to substantially reduce competition», the Justice Department said in a statement issued by its Antitrust Division.
The agreement passed through an anti-monopoly overview of the Department of Justice; As most analysts expected, the agreement was not blocked, due to the minimal overlap between the routes of the two airlines and very little threat to the competition in the industry. The merger was also expected to be the subject of several hearings in the United States Congress. Rep. Jim Oberstar of Minnesota, who also serves as chairman of the Transportation and Infrastructure Committee of the House of Representatives, made clear his opposition to the merger, and fought in Washington. There was also strong support for the merger on the Capitol by Georgia lawmakers, including Rep. Lynn Westmoreland, Representative David Scott and Senator Johnny Isakson. On August 7, 2008, the merger obtained the regulatory approval of the European Union.
After a six-month investigation, government economists concluded that the merger would likely reduce costs for consumers without curbing competition. On October 29, 2008, the United States Department of Justice approved Delta's plan to acquire Northwest. The Delta and Northwest operating certificates were merged on December 31, 2009. From a technical point of view, Northwest ceased to exist as an independent operator. The reserves and land-based operations systems were combined on January 31, 2010.
The investment of 500 million dollars made by Delta in the merger of the two airlines takes center stage this week at the hub airports of the airline in the US, including Detroit, Memphis and Minneapolis-St. Paul, with the new Delta signposts in more than 400 ticket counters, boarding gates and baggage collection areas of these airports. Delta has already renewed its image in 119 airports around the world. The airline plans to complete the renovation at all US airports later this year, and at all of its international locations in the course of 2010. By the end of this year, about 250 aircraft from the Northwest main fleet will be painted with the Delta's distinctive colors, red, white and blue. To date, 33 Northwest aircraft have been painted. Also by the end of this year, all aircraft in the Delta and Northwest main fleet will have similar interiors, with Delta's standard blue leather and carpet seating.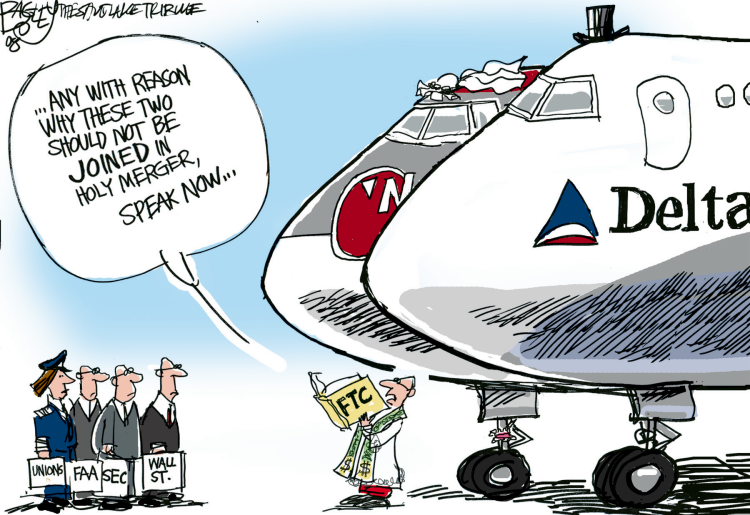 Delta Air Lines based in Atlanta and Northwest Airlines (NWA) based in Minneapolis-St. Paul were two major carriers of the US air market. The Delta-Northwest merger was ideal when combining airlines with different strengths. Northwest Airlines was strong particularly in the Pacific and the Midwest. Delta Air Lines was strong in the southeast and in Europe. When the two airlines merged, a network was created that gave them the platform to become the first truly global airline in the world. Stability has allowed them to invest continuously in products, invest in human resources. Many argued that «it was the best combination of airlines».
As an example of how their mutual strengths changed things, airlines canceled more than 5,500 flights for maintenance reasons. This year 2018, there were less than 100 flights canceled, a 99% reduction in maintenance cancellations that is driven by the company's financial health and our ability to increase investment year after year. Delta Air Lines was bankrupt before the merger, but things have changed and it has been strengthened. The Atlanta-based company is in good health with its fourth consecutive year of superhábit, with 2018 generating earnings of US$ 5 billion in profits, returning half of the dividends invested in the airline, a strength that not many Puderon mergers achieve, but thanks to the Delta-Northwest marriage, the new Delta Air Lines continues to sail the skies of the world. A\W
Ξ A I R G W A Y S Ξ
SOURCE: Airgways.com
DBk: Delta.com / Bizbach.com / IBtimes.com / Cagle.com
AW-POST: 201810262210AR
A\W   A I R G W A Y S ®