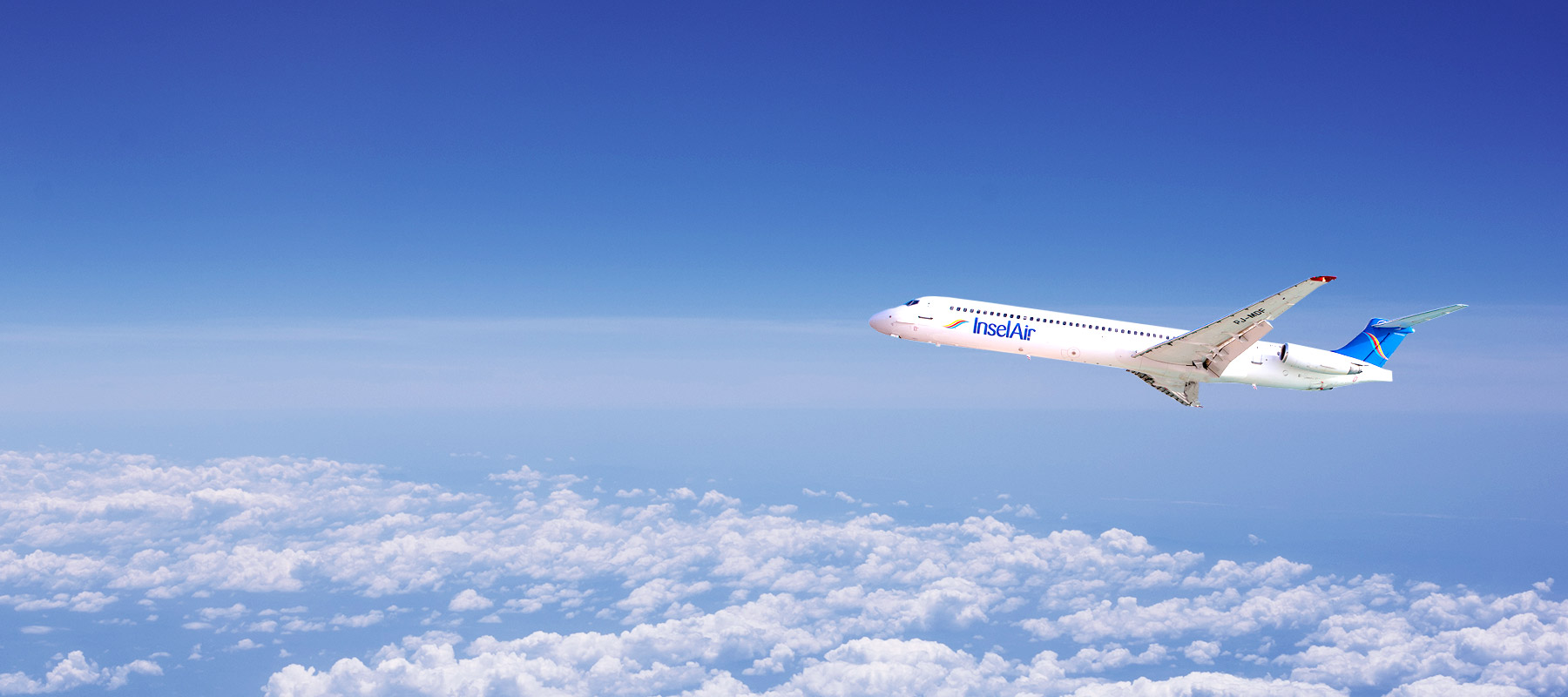 AW | 2018 11 23 17:10 | AIRLINES
La nueva administración de InterCaribbean Airways podría adquirir a Insel Air de las Antillas Neerlandesas
InterCaribbean Airways podría adquirir a la compañía aérea con base en la Isla de Curaçao, Insel Air. El 4 Diciembre 2018 se tomará la decisión sobre el futuro de la aerolínea antillana. El Gobierno de las Antillas Neerlandesas todavía le extiende el certificado AOC para operar las rutas existentes, aunque el futuro propietario asegura que el la razón social podría cambiarse por no transmitir una imagen buena, de esta manera el nombre Insel Air dejaría de existir.
Insel Air atraviesa dificultades financieras desde hace tiempo, por lo que se encuentra en garantía de pago y en los últimos años tuvo que despedir a una gran parte del personal y disponer de las aeronaves.
El administrador Rogier van den Heuvel espera que los principales acreedores de Insel Air estén de acuerdo con el acuerdo de los acreedores y la adquisición de la aerolínea por parte de interCaribbean Airways. "Todo es mejor que nada, los acreedores posteriores a la moratoria reciben el 100% de la deuda y muchos de los acreedores son actualmente socios comerciales de Insel Air y, por lo tanto, tienen un interés en la operación en curso".
Después de la quiebra de ALM Airlines, las ABC Islands han atravesado dificultades para establecer aerolíneas que se afiancen en el tiempo, quizás sea hora de establecer herramientas más eficaces para que continúe desarrollándose una aviación comercial a la altura de la demanda del turismo en las prestigiosas ABC Islands.
InterCaribbean Airways interested in Insel Air
The new administration of InterCaribbean Airways could acquire Insel Air from the Netherlands Antilles
InterCaribbean Airways could acquire the airline based on the Island of Curaçao, Insel Air. On December 4, 2018, the decision on the future of the Antillean airline will be made. The Government of the Netherlands Antilles still extends the AOC certificate to operate the existing routes, although the future owner assures that the company name could be changed for not transmitting a good image, in this way the name Insel Air would cease to exist.
Insel Air has been experiencing financial difficulties for some time, which is why it is in guarantee of payment and in the last years it had to lay off a large part of the staff and dispose of the aircraft.
Administrator Rogier van den Heuvel expects that the main creditors of Insel Air will agree to the agreement of the creditors and the acquisition of the airline by interCaribbean Airways. "Everything is better than nothing, creditors after the moratorium receive 100% of the debt and many of the creditors are currently business partners of Insel Air and, therefore, have an interest in the ongoing operation".
After the bankruptcy of ALM Airlines, the ABC Islands have experienced difficulties in establishing airlines that take hold over time, perhaps it is time to establish more effective tools so that a commercial aviation can continue to rise up to the demand of tourism in the prestigious ABC Islands. A \ W
InterCaribbean Airways geïnteresseerd in Insel Air
De nieuwe administratie van InterCaribbean Airways zou Insel Air van de Nederlandse Antillen kunnen verwerven
InterCaribbean Airways zou de luchtvaartmaatschappij kunnen verwerven op basis van het eiland Curaçao, Insel Air. Op 4 december 2018 wordt de beslissing over de toekomst van de Antilliaanse luchtvaartmaatschappij genomen. De regering van de Nederlandse Antillen breidt het AOC-certificaat nog steeds uit om de bestaande routes te exploiteren, hoewel de toekomstige eigenaar verzekert dat de bedrijfsnaam kan worden gewijzigd om geen goed imago over te brengen, op deze manier zou de naam Insel Air ophouden te bestaan.
Insel Air ondervindt al geruime tijd financiële problemen, daarom is het om de betaling te garanderen en in de laatste jaren moest het een groot deel van het personeel ontslaan en het vliegtuig afdanken.
Beheerder Rogier van den Heuvel verwacht dat de belangrijkste crediteuren van Insel Air instemmen met de instemming van de schuldeisers en de acquisitie van de luchtvaartmaatschappij door interCaribbean Airways. ,,Alles is beter dan niets, schuldeisers ontvangen na het moratorium 100% van de schuld en veel van de schuldeisers zijn op dit moment zakenpartners van Insel Air en hebben daarom belang bij de lopende operatie".
Na het faillissement van ALM Airlines hebben de ABC-eilanden problemen ondervonden bij het tot stand brengen van luchtvaartmaatschappijen die in de loop van de tijd aan de macht zijn, misschien is het tijd om effectievere hulpmiddelen te ontwikkelen zodat een commerciële luchtvaart kan blijven stijgen tot de vraag naar toerisme in de prestigieuze ABC-eilanden. A \ W
Ξ A I R G W A Y S Ξ
SOURCE: Airgways.com
DBk: Curacaochronicle.com / Zakenreisnieuws.nl / Airgways.com
AW-POST: 201811231710AR
A\W   A I R G W A Y S ®