AW | 2018 12 19 16:46 | AIRLINES ALLIANCE
South African Airways amplía su asociación estratégica con Emirates Airline
Emirates Airline, la aerolínea internacional más grande del mundo y South African Airways (SAA), la aerolínea más importante de Sudáfrica, están expandiendo su cooperación estratégica con mejoras en su acuerdo de código compartido, ampliando así la oferta de destinos a los clientes de Emirates y SAA.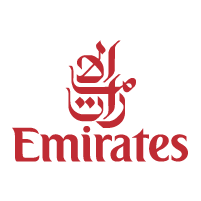 A la espera de la aprobación gubernamental, SAA-Emirates han acordado las mejoras de su asociación comercial que hará crecer la relación entre los dos operadores y fortalecerá su ya exitoso acuerdo de código compartido firmado en 1997, a través de un amplio abanico de puntos de contacto comerciales y de clientes. "Este acuerdo marca un importante paso adelante en la ejecución de nuestra estrategia y en la transformación de nuestro negocio. Nos permitirá explorar y aprovechar las sinergias entre nosotros con una relación mucho más amplia y beneficiosa mutuamente. Nuestra red de rutas y la de Emirates se complementan. La expansión de nuestra asociación fortalecerá aún más las áreas de enfoque clave de la implementación de nuestro plan de cambio", dijo el CEO de SAA, Vuyani Jarana.
«Seguimos profundamente comprometidos con nuestra larga relación con SAA, y la próxima expansión de nuestro acuerdo de código compartido es un desarrollo emocionante y un hito importante en nuestra historia en Sudáfrica. Hemos visto un gran éxito con el acuerdo de código compartido, habiendo permitido una mayor conectividad a los clientes de SAA y Emirates, al ofrecer más opciones, flexibilidad y facilidad de conexión a una amplia gama de ciudades a través de Dubái y más puntos en el sur de África. El aumento del alcance de nuestro acuerdo respalda los sólidos lazos que compartimos con SAA y nuestra confianza de que esta mejora en la asociación permitirá un mayor éxito y ganancias para las aerolíneas y sus clientes», dijo Sir Tim Clark, Presidente de Emirates Airline.
El acuerdo de código compartido entre Emirates y SAA ha permitido que aproximadamente 90.000 pasajeros se beneficien de un viaje sin interrupciones y de una mayor conectividad durante este año 2017-2018. Emirates inició sus operaciones en Sudáfrica en 1995 con vuelos entre Dubái y Johannesburgo. La relación entre SAA y Emirates abarca más de 20 años, desde junio de 1997 con la firma del primer acuerdo de código compartido de Emirates, en el que comenzó a aparecer el código SAA en los vuelos operados por Emirates a Dubái. SAA puede ofrecer asientos a sus clientes en los ocho vuelos diarios operados por Emirates entre Sudáfrica y Dubái (cuatro vuelos diarios desde Johannesburgo con el icónico A380 de Emirates, tres vuelos diarios desde Ciudad del Cabo y un vuelo diario desde Durban).
El acuerdo mejorado implica que el código compartido se expandirá a través de las redes de destinos de ambos operadores. Las dos aerolíneas trabajarán para lograr más sinergias en sus respectivas redes de rutas, puntos de contacto con los clientes, servicios de carga y horarios de vuelos para permitir una conectividad sin interrupciones y mejorar el flujo de pasajeros. La conectividad se mejorará ajustando los tiempos de conexión a través de Johannesburgo, con un enfoque especial en los mercados regionales más populares. El nuevo acuerdo incluye planes para mejorar los programas para viajeros frecuentes: Emirates Skywards y Voyager by SAA. Emirates se unió a Voyager en el año 2000, lo que significa que los miembros de Voyager pueden ganar y canjear Millas en vuelos operados por Emirates y, de manera similar, los miembros de Skywards pueden ganar y canjear Millas en vuelos operados por SAA. Las aerolíneas trabajarán por separado en otras áreas de cooperación bilateral y en un intercambio de mejoras prácticas en diferentes funciones.
Emirates en Sudáfrica
Emirates empezó sus servicios en Sudáfrica en 1995 con vuelos a Johannesburgo, y desde entonces ha aumentado su presencia en el país hasta Ciudad del Cabo y Durban. Emirates opera ocho vuelos diarios a Sudáfrica (cuatro a Johannesburgo, tres a Ciudad del Cabo y uno a Durban), incluyendo su icónico A380 en la ruta a Johannesburgo.
Un estudio de 2016 que cuantificó el impacto de Emirates en la economía sudafricana, mostró que la contribución económica total del Grupo Emirates ascendió a US$ 417 millones de dólares (5,81 mil millones de ZAR), ofreciendo 12.989 empleos en el año fiscal 2014-2015. Desde entonces, Emirates ha aumentado su capacidad a Sudáfrica de 2.572 a 3.101 asientos diarios, lo que aumenta aún más el impacto de Emirates en la economía y el empleo del país.
Emirates-South African Airways alliance expansion
South African Airways expands its strategic partnership with Emirates Airline
Emirates Airline, the world's largest international airline and South African Airways (SAA), the most important airline in South Africa, are expanding their strategic cooperation with improvements in their codeshare agreement, thus expanding the offer of destinations to Emirates customers. and SAA.
Pending government approval, SAA-Emirates has agreed to the improvements of its commercial partnership that will increase the relationship between the two operators and strengthen its already successful code-share agreement signed in 1997, through a wide range of points of business and customer contact. «This agreement marks an important step forward in the execution of our strategy and in the transformation of our business. It will allow us to explore and take advantage of the synergies between us with a much wider and mutually beneficial relationship. Our route network and the Emirates network complement each other. The expansion of our partnership will further strengthen the key focus areas of the implementation of our change plan», said SAA CEO Vuyani Jarana.
«We remain deeply committed to our long relationship with SAA, and the forthcoming expansion of our code-sharing agreement is an exciting development and an important milestone in our history in South Africa. We have seen great success with the code-sharing agreement, having allowed a Greater connectivity to SAA and Emirates customers by offering more options, flexibility and ease of connection to a wide range of cities through Dubai and more points in South Africa. The increased scope of our agreement supports the strong ties that we share with SAA and our confidence that this improvement in the partnership will allow greater success and profits for the airlines and their customers», said Sir Tim Clark, President of Emirates Airline.

The codeshare agreement between Emirates and SAA has allowed approximately 90,000 passengers to benefit from uninterrupted travel and increased connectivity during this 2017-2018 year. Emirates started operations in South Africa in 1995 with flights between Dubai and Johannesburg. The relationship between SAA and Emirates covers more than 20 years, since June 1997 with the signing of the first codeshare agreement in Emirates, in which the SAA code began to appear on flights operated by Emirates to Dubai. SAA can offer seats to its customers on the eight daily flights operated by Emirates between South Africa and Dubai (four daily flights from Johannesburg with the iconic Emirates A380, three daily flights from Cape Town and one daily flight from Durban).
The improved agreement implies that the shared code will be expanded through the destination networks of both operators. The two airlines will work to achieve more synergies in their respective route networks, points of contact with customers, cargo services and flight schedules to allow uninterrupted connectivity and improve passenger flow. Connectivity will be improved by adjusting connection times through Johannesburg, with a special focus on the most popular regional markets. The new agreement includes plans to improve programs for frequent travelers: Emirates Skywards and Voyager by SAA. Emirates joined Voyager in 2000, which means that Voyager members can earn and redeem Miles on flights operated by Emirates and, similarly, Skywards members can earn and redeem Miles on flights operated by SAA. The airlines will work separately in other areas of bilateral cooperation and in an exchange of practical improvements in different functions.
Emirates in South Africa
Emirates started its services in South Africa in 1995 with flights to Johannesburg, and since then it has increased its presence in the country to Cape Town and Durban. Emirates operates eight daily flights to South Africa (four to Johannesburg, three to Cape Town and one to Durban), including its iconic A380 on the route to Johannesburg.
A study of 2016 that quantified the impact of Emirates in the South African economy, showed that the total economic contribution of the Emirates Group amounted to US $ 417 million (5.81 billion ZAR), offering 12,989 jobs in the fiscal year 2014 -2015. Since then, Emirates has increased its capacity to South Africa from 2,572 to 3,101 daily seats, further increasing Emirates' impact on the country's economy and employment. A \ W
Ξ A I R G W A Y S Ξ
SOURCE: Airgways.com
DBk: Flysaa.com / Emirates.com / Airgways.com / Reuters.com / Medium.com
AW-POST: 201812191646AR
A\W   A I R G W A Y S ®