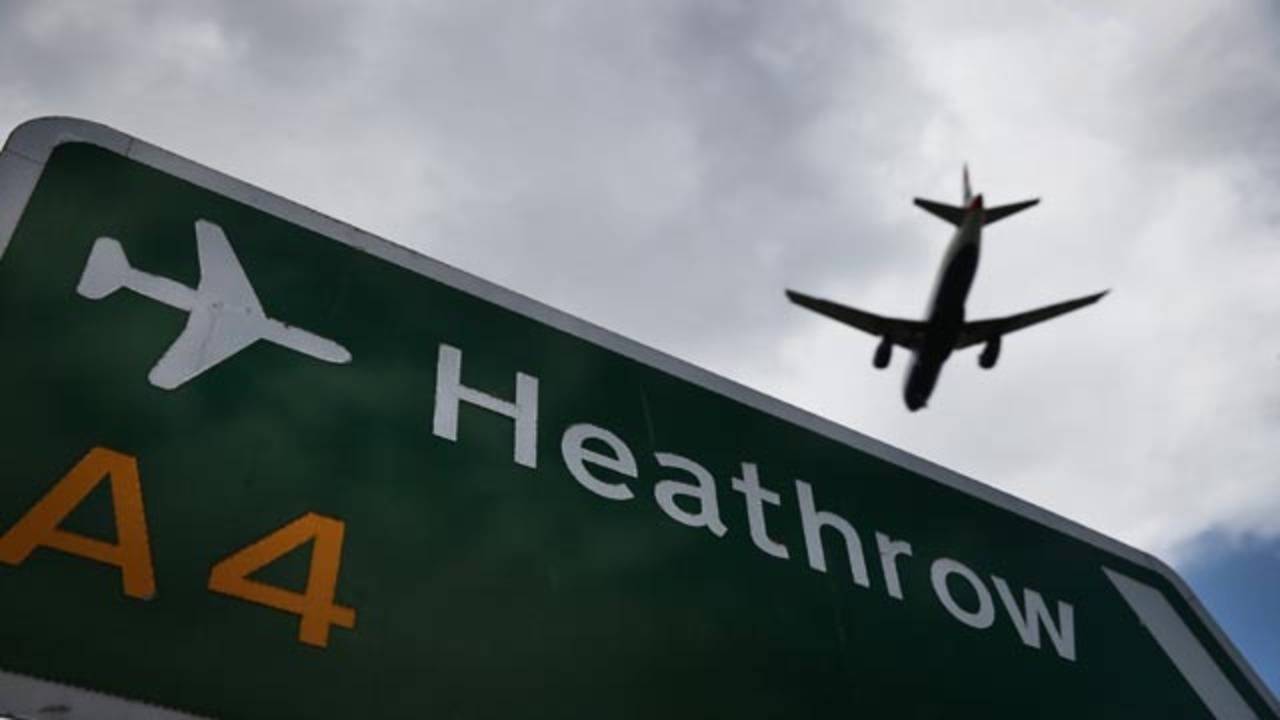 AW | 2019 01 15 08:38 | AIRLINES MARKET / GOVERNMENT
Aerolíneas le pidieron que se preparara para no negociar antes del voto en el Plan de Mayo
Bruselas ha advertido a los 27 países restantes de la Unión Europea que deben explicar con urgencia cómo sus licencias de aerolínea cumplen con las reglas de propiedad del bloque o enfrentar la pérdida de sus derechos para volar después del Brexit.
En una carta enviada la semana pasada, Violeta Bulc, la comisionada de la UE responsable del transporte, reveló que no todos los gobiernos nacionales habían establecido planes detallados sobre cómo las aerolíneas cumplirían los "requisitos de propiedad y control en todos los escenarios posibles" de Brexit. Los funcionarios de la UE recientemente han priorizado las advertencias a las aerolíneas como parte de un esfuerzo por evitar un colapso completo de la industria en un escenario Brexit sin acuerdo. British Airways y su aerolínea hermana Iberia, la aerolínea española que también es propiedad de IAG, se encuentran entre las empresas que aún no han explicado cómo cumplirán los estrictos criterios de propiedad de la UE después del Brexit. Según las normas de la UE, las aerolíneas deben ser controladas y ser propiedad de más del 50 por ciento de los inversionistas de la UE para mantener su capacidad de volar libremente en el bloque.
La Sra. Bulc solicitó a los ministros de transporte de EU27 que se movieran para explicar cómo las aerolíneas afectadas con licencia de cada país cumplirían con este criterio el 30 de marzo, el día después de Brexit. Ella les advirtió que este es un asunto urgente "dado el corto plazo restante que queda por delante".
Ryanair y EasyJet ya han revelado que eliminarán los derechos de voto de los accionistas que no pertenecen a la UE para cumplir con la regla de control de la UE. También han solicitado licencias de operaciones secundarias para permitir que continúen las peleas: EasyJet de Austria y Ryanair del Reino Unido.
La semana pasada, se reveló que la Comisión de la UE había advertido a IAG que su plan para continuar volando dentro y alrededor de Europa en caso de un Brexit sin acuerdo no era suficiente. La firma planeaba mantener los derechos de vuelo de la UE y el Reino Unido al afirmar que sus aerolíneas son de propiedad nacional de una serie de compañías, en lugar de ser vistas por el grupo más amplio, que está compuesto por la mayoría de los inversionistas que no pertenecen a la UE.
El Gobierno español dijo que estaba "convencido de que Iberia es una empresa española. También estamos convencidos de que, si es necesario, la compañía hará los ajustes necesarios para asegurarse de que cumple con las regulaciones europeas".
IAG, que es una empresa española pero tiene su sede en el Reino Unido, dijo: "Confiamos en que cumpliremos con las normas de propiedad y control de la UE y el Reino Unido después del Brexit".
La Comisión Europea está considerando darles a las aerolíneas británicas tiempo adicional para alcanzar una participación mayoritaria en la UE con el fin de mantener sus derechos de vuelo en el Continente.
Aer Lingus y Vueling, propiedad de IAG, así como Ryanair y Easyjet, se verían afectados por un Brexit sin acuerdo.
Sin embargo, un funcionario de la Comisión de la UE ha revelado que el bloque no puede realizar vuelos a tierra dentro de la UE de manera inmediata operados por las aerolíneas británicas para implementar "medidas correctivas o acciones" para cumplir con las normas de propiedad de la UE.
La fuente reveló que la Comisión de la UE tiene derecho a actuar en caso de que encuentre que una licencia de operación no cumple con los requisitos aplicables, incluida la propiedad y control mayoritario de la UE.
"En tal caso, puede establecer una fecha para la implementación de las medidas correctivas por parte de la autoridad competente para la concesión de licencias, en caso de que el transportista en cuestión ya no tenga derecho a ejercer sus derechos para operar servicios aéreos dentro de la Unión", dijo a la UE el sitio web de noticias Euractiv.
En diciembre, la Comisión de la UE reveló planes para mantener la conectividad de transporte "básica" entre la UE y el Reino Unido en el caso de un Brexit sin acuerdo, lo que permitiría a los vuelos británicos aterrizar y despegar en la UE.
Los derechos de vuelo temporales estarán vigentes hasta marzo de 2020 "para evitar una interrupción total del tráfico". Pero las restricciones significan que los operadores de vuelo no pueden volar a otros destinos de la UE o llevar a nuevos pasajeros a un destino fuera del Reino Unido.
Brexit and the crossroads of airlines
Airlines asked him to prepare not to negotiate before the vote in the May Plan
Brussels has warned the remaining 27 countries of the European Union that they must urgently explain how their airline licenses comply with the block ownership rules or face the loss of their rights to fly after Brexit.
In a letter sent last week, Violeta Bulc, the EU commissioner responsible for transport, revealed that not all national governments had established detailed plans on how airlines would meet the "ownership and control requirements in all possible scenarios" of Brexit EU officials have recently prioritized warnings to airlines as part of an effort to avoid a complete collapse of the industry in a Brexit scenario without agreement. British Airways and its sister airline Iberia, the Spanish airline that is also owned by IAG, are among the companies that have not yet explained how they will meet the strict EU ownership criteria after Brexit. According to EU regulations, airlines must be controlled and owned by more than 50 percent of EU investors to maintain their ability to fly freely in the block.
Ms. Bulc asked the EU27 transport ministers to move to explain how the affected airlines licensed by each country would meet this criterion on March 30, the day after Brexit. She warned them that this is an urgent matter "given the remaining short term that lies ahead".
Ryanair and EasyJet have already revealed that they will eliminate the voting rights of non-EU shareholders to comply with the EU control rule. They have also applied for secondary operations licenses to allow fights to continue: EasyJet from Austria and Ryanair from the UK.
Last week, it was revealed that the EU Commission had warned IAG that its plan to continue flying in and around Europe in the case of a Brexit without agreement was not enough. The company planned to maintain the flight rights of the EU and the United Kingdom by stating that its airlines are nationally owned by a number of companies, rather than being seen by the larger group, which is made up of the majority of investors. that do not belong to the EU.
The Spanish government said it was "convinced that Iberia is a Spanish company and we are also convinced that, if necessary, the company will make the necessary adjustments to ensure that it complies with European regulations".
IAG, which is a Spanish company but has its headquarters in the United Kingdom, said: "We are confident that we will comply with the rules of ownership and control of the EU and the United Kingdom after Brexit".
The European Commission is considering giving British airlines additional time to reach a majority stake in the EU in order to maintain their flight rights on the Continent.
Aer Lingus and Vueling, owned by IAG, as well as Ryanair and Easyjet, would be affected by a Brexit without agreement.
However, an official of the EU Commission has revealed that the block can not make ground flights within the EU immediately operated by British airlines to implement "corrective measures or actions" to comply with the rules of ownership of The EU.
The source revealed that the EU Commission has the right to act in case it finds that an operating license does not comply with the applicable requirements, including ownership and majority control of the EU.
"In this case, you can set a date for the implementation of corrective measures by the competent authority for the granting of licenses, in case the carrier in question no longer has the right to exercise its rights to operate air services within the Union". The Euractiv news website told the EU.
In December, the EU Commission revealed plans to maintain "basic" transport connectivity between the EU and the UK in the case of a Brexit without agreement, which would allow British flights to land and take off in the EU.
The temporary flight rights will be valid until March 2020 "to avoid a total traffic interruption". But the restrictions mean that flight operators can not fly to other EU destinations or take new passengers to a destination outside the United Kingdom. A \ W
Ξ A I R G W A Y S Ξ
SOURCE: Airgways.com
DBk: Ec.europa.eu/transport / Express.co.uk / Ft.com / Wsls.com
AW-POST: 20190115038AR
A\W   A I R G W A Y S ®