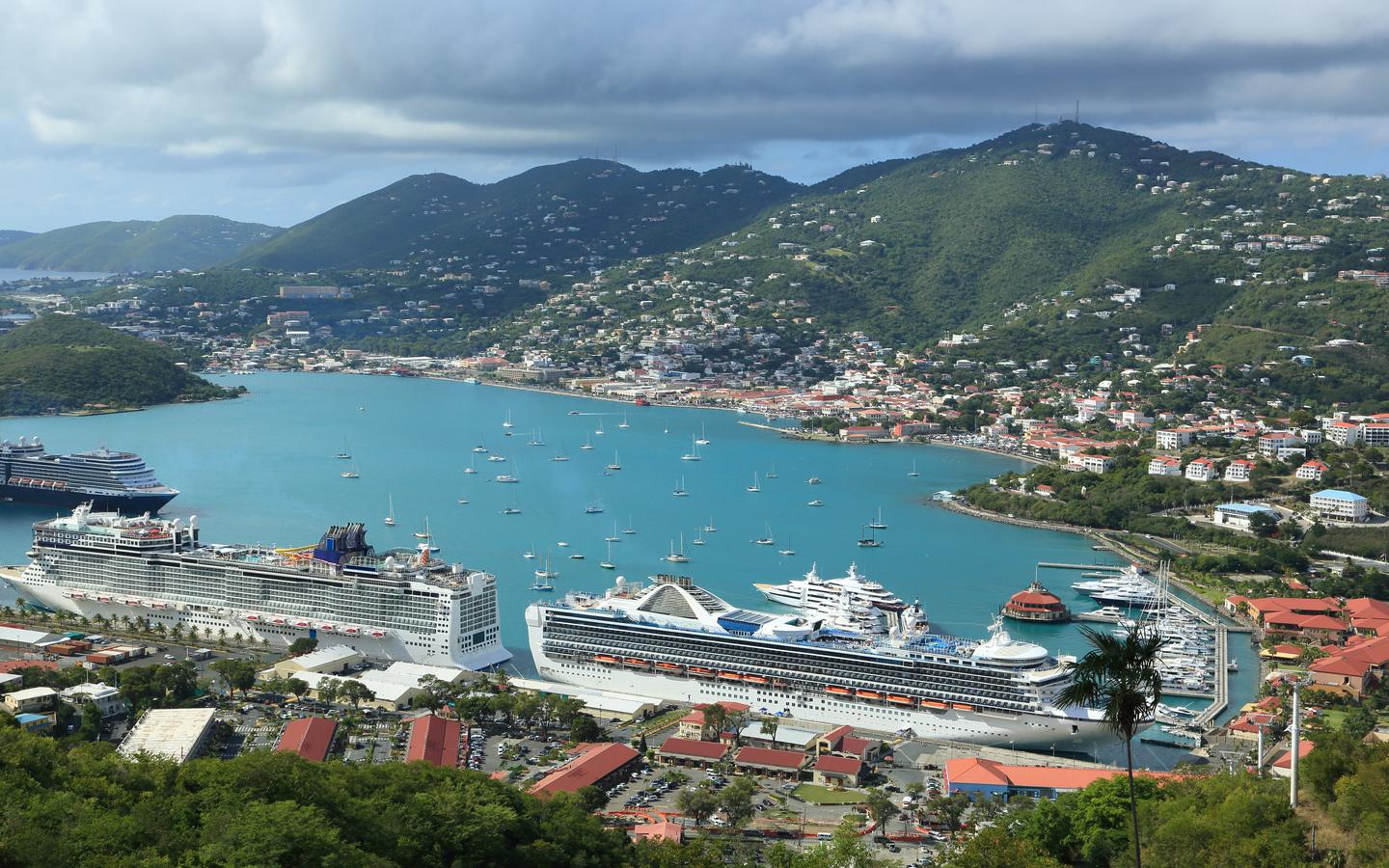 AW | 2019 08 01 13:13 | AIRLINES ROUTES
American Airlines incorpora vuelo diario Miami-St. Thomas para temporada alta
El Departamento de Turismo de las Islas Vírgenes de Estados Unidos ha anunciado la incorporación de un tercer vuelo diario de American Airlines entre Miami y St. Thomas en el Caribe a tiempo para la temporada de invierno. El comisionado de turismo Joseph Boschulte informó que, a partir del 18 Diciembre 2019, el tercer vuelo diario operará saliendo del Aeropuerto Internacional Miami a las 08:35 am y llegando al Aeropuerto Cyril E. King a las 12:04 pm. El servicio de regreso sale de St. Thomas el mismo día que llega a la 01:04 p.m. y aterriza en Miami a las 03:10 p.m.
El comisionado Boschulte dijo que la aerolínea con sede en Dallas-Fort Worth incremetará el vuelo Charlotte-St. Croix durante el período pico del 18 Diciembre 2019 al 4 Enero 2020. El servicio partirá del Aeropuerto Internacional Charlotte Douglas a las 11:45 a.m., llegando al Aeropuerto Henry E. Rohlsen a las 04:24 p.m. El vuelo de regreso partirá de St. Croix a las 05:15 p.m., llegando a Charlotte a las 08:10 p.m.
El Departamento de Turismo anunció el comienzo del servicio de American Airlines a St. Thomas desde Dallas-Fort Worth y Chicago, a partir del 21 Diciembre de 2019. Los vuelos de Dallas operarán durante todo el año los sábados, mientras que el servicio de Chicago operará estacionalmente los sábados.
American additional flight to St. Thomas
American Airlines incorporates daily Miami-St flight. Thomas for high season
The U.S. Virgin Islands Department of Tourism has announced the incorporation of a third American Airlines daily flight between Miami and St. Thomas in the Caribbean in time for the winter season. Tourism commissioner Joseph Boschulte reported that, as of December 18, 2019, the third daily flight will operate leaving Miami International Airport at 08:35 am and arriving at Cyril E. King Airport at 12:04 pm. The return service leaves St. Thomas the same day it arrives at 01:04 p.m. and lands in Miami at 03:10 p.m.
Commissioner Boschulte said the Dallas-Fort Worth-based airline will increase the Charlotte-St flight. Croix during the peak period from December 18, 2019 to January 4, 2020. The service will depart from Charlotte Douglas International Airport at 11:45 a.m., arriving at Henry E. Rohlsen Airport at 04:24 p.m. The return flight will depart from St. Croix at 05:15 p.m., arriving in Charlotte at 08:10 p.m.
The Tourism Department announced the start of the American Airlines service to St. Thomas from Dallas-Fort Worth and Chicago, starting December 21, 2019. Dallas flights will operate throughout the year on Saturdays, while the Chicago service It will operate seasonally on Saturdays. A\W
Ξ A I R G W A Y S Ξ
SOURCE: Airgways.com
DBk: Aa.com / Stjohnsource.com
AW-POST: 201908011313AR
A\W   A I R G W A Y S ®