AW | 2019 08 05 21:20 | TOURISM
La Isla Komodo de Indonesia se cierra al turismo por protección de hábitat
Miles de residentes de la Isla de Komodo en el este de la República de Indonesia se resisten a un plan del gobierno para reubicarlos y cerrar la isla el próximo 2020 en un intento por conservar los raros dragones de Komodo. La semana pasada, las autoridades indonesias dijeron que la Isla de Komodo se cerraría para permitir la recuperación de los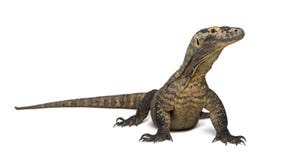 reptiles y el Parque Nacional de Komodo, el único hábitat para las especies de lagartos más grandes del mundo. Unas 2.000 personas también serían trasladadas fuera de la isla, y correrían el riesgo de perder sus hogares y medios de vida, dijo Gregorius Afioma, director del grupo de derechos humanos Sunspirit for Justice and Peace. "Estas son personas que ya habían perdido sus tierras en el parque y sufrieron cuando las autoridades priorizaron el turismo. Ahora volverán a perder. No se han beneficiado mucho del auge del turismo, y con la reubicación se aislarán aún más, a pesar de la evidencia de que la gente local ayuda a los esfuerzos de conservación», dijo el miércoles a la Fundación Thomson Reuters.
Antecedentes
A nivel mundial, existe una creciente conciencia, y una reacción violenta contra, los impactos negativos del turismo, desde el daño ambiental hasta la destrucción de vecindarios a medida que los residentes locales tienen un precio.
Los países más pobres del sudeste asiático están particularmente mal equipados para limitar la carga invisible del sobreturismo, según un informe a principios de este año de la organización benéfica The Travel Foundation en Gran Bretaña. El creciente número de turistas obligó a las autoridades de Tailandia a cerrar el año pasado una playa que se hizo famosa por la película de Leonardo DiCaprio «The Beach» para darle tiempo a su ecosistema para recuperarse.
La isla de vacaciones filipinas de Boracay también cerró por una limpieza el año pasado después de que el presidente se enfureciera, se había convertido en un «pozo negro» y advirtió sobre un desastre ambiental.
Pero cerrar los destinos no es el enfoque correcto a menos que sea una emergencia ecológica, dijo Megan Epler Wood, directora de la Iniciativa Internacional de Turismo Sostenible en la Universidad de Harvard. «La reubicación de los aldeanos es un acto drástico», dijo. En cambio, el sistema debería modernizarse para «incorporar a las comunidades locales en el proceso de generación de ingresos y gestionar los flujos turísticos», dijo por correo electrónico.
El Parque Nacional de Komodo, un área de conservación entre las islas de Sumbawa y Flores, atrajo a más de 176,000 turistas de todo el mundo el año pasado. El parque, Patrimonio de la Humanidad, alberga más de 4.500 dragones que pueden crecer hasta 3 metros de longitud. Se ha visto un aumento constante en los visitantes cuando los cruceros hicieron paradas y se actualizó un aeropuerto cercano. Los visitantes han empeorado la contaminación, dañado el ecosistema y aumentado los precios de la tierra, lo que ha obligado a los residentes locales a abandonar la agricultura y ganarse la vida vendiendo recuerdos, dijo Cypri Jehan Paju Dale, investigador de Indonesia en la Universidad de Berna. Los residentes indígenas, que han realizado protestas contra el cierre y el plan de reubicación, han asegurado una «relación armoniosa de humanos y animales» durante cientos de años, dijo.
Komodo Island closes to tourism
Indonesian Komodo Island closes to tourism for habitat protection
Thousands of residents of Komodo Island in the east of the Republic of Indonesia resist a government plan to relocate them and close the island next 2020 in an attempt to conserve the rare Komodo dragons. Last week, Indonesian authorities said Komodo Island would be closed to allow reptile recovery and Komodo National Park, the only habitat for the world's largest lizard species. About 2,000 people would also be transferred off the island, and would be at risk of losing their homes and livelihoods, said Gregorius Afioma, director of the Sunspirit for Justice and Peace human rights group. "These are people who had already lost their lands in the park and suffered when the authorities prioritized tourism. Now they will lose again. They have not benefited much from the tourism boom, and with the relocation they will be further isolated, despite evidence that local people help conservation efforts», he told the Thomson Reuters Foundation on Wednesday.
Background
Globally, there is a growing awareness, and a violent reaction against, the negative impacts of tourism, from environmental damage to the destruction of neighborhoods as local residents have a price.
The poorest countries in Southeast Asia are particularly poorly equipped to limit the invisible burden of overturning, according to a report earlier this year from the charity The Travel Foundation in Britain. The growing number of tourists forced the Thai authorities to close a beach last year that became famous for Leonardo DiCaprio's movie «The Beach» to give his ecosystem time to recover.
The Philippine holiday island of Boracay also closed for a cleanup last year after the president was enraged, had become a «black well» and warned of an environmental disaster.
But closing destinations is not the right approach unless it is an ecological emergency, said Megan Epler Wood, director of the International Sustainable Tourism Initiative at Harvard University. «The relocation of the villagers is a drastic act,» he said. Instead, the system should be modernized to incorporate local communities into the process of income generation and manage tourism flows», he said via email.
Komodo National Park, a conservation area between the islands of Sumbawa and Flores, attracted more than 176,000 tourists from around the world last year. The park, a World Heritage Site, houses more than 4,500 dragons that can grow up to 3 meters in length. There has been a steady increase in visitors when cruises made stops and a nearby airport was updated. Visitors have made pollution worse, damaged the ecosystem and raised land prices, which has forced local residents to abandon agriculture and make a living selling souvenirs, said Cypri Jehan Paju Dale, an Indonesian researcher at the University of Bern Indigenous residents, who have protested against the closure and relocation plan, have ensured a «harmonious relationship of humans and animals» for hundreds of years, he said. A \ W
Pulau Komodo dekat dengan pariwisata
Pulau Komodo Indonesia dekat dengan pariwisata untuk perlindungan habitat
Ribuan penduduk Pulau Komodo di timur Republik Indonesia menolak rencana pemerintah untuk memindahkan mereka dan menutup pulau itu tahun 2020 mendatang dalam upaya untuk melestarikan naga Komodo yang langka. Pekan lalu, pihak berwenang Indonesia mengatakan Pulau Komodo akan ditutup untuk memungkinkan pemulihan reptil dan Taman Nasional Komodo, satu-satunya habitat bagi spesies kadal terbesar di dunia. Sekitar 2.000 orang juga akan dipindahkan dari pulau itu, dan akan berisiko kehilangan rumah dan mata pencaharian mereka, kata Gregorius Afioma, direktur kelompok hak asasi manusia Sunspirit for Justice and Peace. "Mereka adalah orang-orang yang telah kehilangan tanah mereka di taman dan menderita ketika pihak berwenang memprioritaskan pariwisata. Sekarang mereka akan kalah lagi. Mereka tidak mendapat banyak manfaat dari ledakan pariwisata, dan dengan relokasi mereka akan lebih terisolasi, meskipun ada bukti bahwa masyarakat setempat membantu upaya konservasi», katanya kepada Thomson Reuters Foundation, Rabu.
Latar belakang
Secara global, ada kesadaran yang tumbuh, dan reaksi keras terhadap, dampak negatif dari pariwisata, dari kerusakan lingkungan hingga perusakan lingkungan karena penduduk setempat memiliki harga.
Negara-negara termiskin di Asia Tenggara secara khusus tidak memiliki perlengkapan yang memadai untuk membatasi beban terbalik yang tidak terlihat, menurut sebuah laporan awal tahun ini dari badan amal The Travel Foundation di Inggris. Meningkatnya jumlah wisatawan memaksa pihak berwenang Thailand untuk menutup pantai tahun lalu yang menjadi terkenal dengan film Leonardo DiCaprio «The Beach» untuk memberikan waktu ekosistemnya untuk pulih.
Pulau liburan Filipina di Boracay juga ditutup untuk pembersihan tahun lalu setelah presiden marah, telah menjadi «sumur hitam» dan memperingatkan akan bencana lingkungan.
Tetapi menutup tujuan bukanlah pendekatan yang tepat kecuali itu adalah keadaan darurat ekologis, kata Megan Epler Wood, direktur dari International Sustainable Tourism Initiative di Universitas Harvard. «Relokasi penduduk desa adalah tindakan drastis», katanya. Sebagai gantinya, sistem harus dimodernisasi untuk «menggabungkan masyarakat lokal ke dalam proses menghasilkan pendapatan dan mengelola arus pariwisata», katanya melalui email.
Taman Nasional Komodo, kawasan konservasi antara pulau Sumbawa dan Flores, menarik lebih dari 176.000 wisatawan dari seluruh dunia tahun lalu. Taman, sebuah Situs Warisan Dunia, menampung lebih dari 4.500 naga yang dapat tumbuh hingga 3 meter. Ada peningkatan pengunjung yang stabil ketika kapal pesiar berhenti dan bandara terdekat diperbarui. Pengunjung memperburuk polusi, merusak ekosistem dan menaikkan harga tanah, yang telah memaksa penduduk setempat meninggalkan pertanian dan mencari nafkah dengan menjual suvenir, kata Cypri Jehan Paju Dale, seorang peneliti Indonesia di Universitas Bern Penduduk asli, yang memprotes penutupan dan rencana relokasi, telah memastikan «hubungan manusia dan hewan yang harmonis» selama ratusan tahun, katanya. A\W
Ξ A I R G W A Y S Ξ
SOURCE: Airgways.com
DBk: Wilderlesstravel.com / Indonesia.travel/gb / Wikimedia.org / Pngfind.com
AW-POST: 201908052120AR
A\W   A I R G W A Y S ®