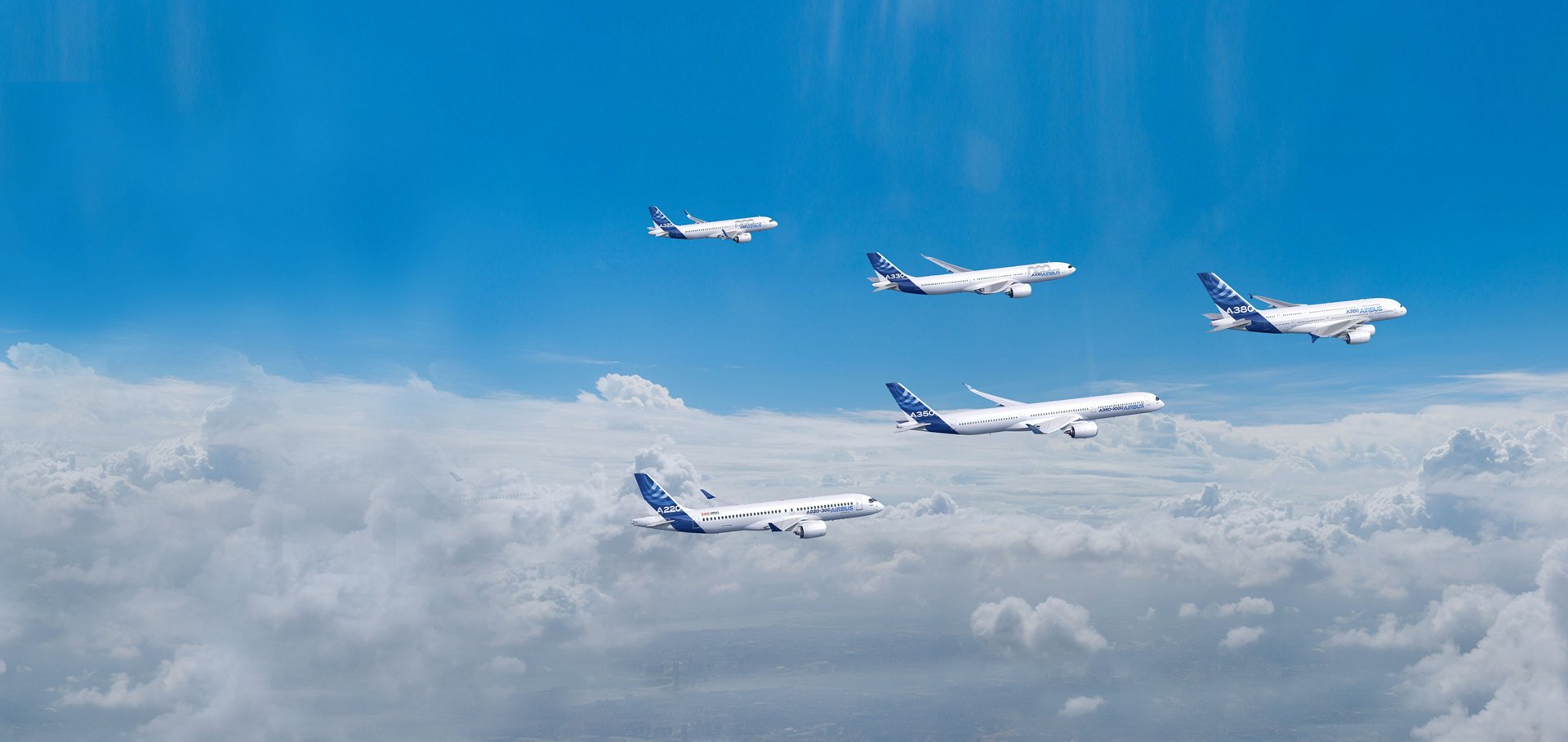 AW | 2019 08 10 12:07 | INDUSTRY
Airbus SE ha informado pedidos/entregas de aeronaves comerciales en Julio 2019
Airbus SE registra pedidos de 33 aviones comerciales en Julio 2019, establecido compromisos con aerolíneas de todo el mundo por aeronaves de fuselaje ancho A350 XWB y A330NEO, como así también más de medio centenar de aviones narrowbodies. Por otro lado, Airbus ha acumulado entregas durante el mes de toda su línea de productos de A220, A320, A330, A350 y A380 de un solo pasillo y widebodies que incluía numerosos primeros.
Órdenes de Julio 2019
El fuselaje ancho nuevo negocio fue dirigido por adquisición de 20 A350 XWB en la versión A350-900 de Air China. Esta aerolínea china ya es un importante cliente de Airbus, actualmente A350-900 operativo, junto con A330, A319, A320 y A321. También registrado en Julio fue de reserva de Virgin Atlantic por ocho A330-900 para apoyar la renovación de la flota de la compañía del Reino Unido y la expansión; este acuerdo originalmente fue anunciado en el 2019 Paris Air Show. Completar las reservas de fuselaje ancho del mes fue de adquisición de dos A350-900 de Dubai Aerospace Enterprise. Los pedidos correspondientes de aeronaves narrowbodies en Julio fueron A320NEO (2) para Iberia Líneas Aéreas de España y uno avión de negocios Airbus ACJ319 para un cliente privado.
Entregas en Julio 2019
Las entregas del mes se realizaron a 41 clientes en general, con la actividad dirigida por 52 aviones proporcionados desde el pasillo único de la familia A320. Entregas notables incluyen el primer A321NEO para Asiana Airlines de Corea del Sur, y la versión de largo alcance A321NEO LR suministrada a Aer Lingus de Irlanda. Dos aviones de pasajeros A220-300 fueron entregados durante Julio 2019 también. En el segmento de aeronaves de fuselaje ancho corresponden: A330CEO/NEO (7), A350-900/1000 (7), A380 (1). Entre las entregas en Julio 2019 incluye el primer Airbus A350-1000 para British Airways y los primeros A330-900 entregados a Air Calin de Nueva Caledonia y Lion Air de Indonesia.
Tomando los últimos pedidos, entregas y cancelaciones en cuenta, la cartera de aviones restantes de Airbus que se entregan al 31 Julio 2019 corresponden en 7.198 aviones. El total de pasillo único se compone de 5.822 aviones de toda la familia A320's y 431 A220's; mientras en el sector de grandes aeronaves, 618 A350 XWB, 276 A330 y 51 A380.
Airbus O/D July 2019
Airbus SE has informed orders/deliveries of commercial aircraft in July 2019
Airbus SE records orders for 33 commercial airplanes in July 2019, established commitments with airlines around the world for A350 XWB and A330NEO wide-body aircraft, as well as more than fifty narrowbodies. On the other hand, Airbus has accumulated deliveries during the month of its entire product line of A220, A320, A330, A350 and A380 of a single aisle and widebodies that included numerous firsts.
July 2019 Orders
The wide new business fuselage was led by the acquisition of 20 A350 XWB in the A350-900 version of Air China. This Chinese airline is already a major Airbus customer, currently operating A350-900, along with A330, A319, A320 and A321. Also registered in July was Virgin Atlantic reserve by eight A330-900 to support the renewal of the UK company fleet and expansion; This agreement was originally announced at the 2019 Paris Air Show. Completing the wide-body reserves of the month was the acquisition of two A350-900 from Dubai Aerospace Enterprise. The corresponding orders for narrowbody aircrafts in July were A320NEO (2) for Iberia Airlines of Spain and one Airbus ACJ319 business aircraft for a private customer.
Deliveries in July 2019
Deliveries of the month were made to 41 customers in general, with the activity led by 52 aircraft provided from the single aisle of the A320 family. Notable deliveries include the first A321NEO for Asiana Airlines of South Korea, and the long-range version A321NEO LR supplied to Aer Lingus of Ireland. Two A220-300 passenger planes were delivered during July 2019 as well. In the wide-body aircraft segment they correspond: A330CEO/NEO (7), A350-900 / 1000 (7), A380 (1). Deliveries in July 2019 include the first Airbus A350-1000 for British Airways and the first A330-900 delivered to Air Calin of New Caledonia and Lion Air of Indonesia.
Taking the latest orders, deliveries and cancellations into account, the remaining Airbus portfolio of aircraft delivered to July 31, 2019 corresponds to 7,198 aircraft. The total single aisle consists of 5,822 aircraft of the entire A320's family and 431 A220's; while in the large aircraft sector, 618 A350 XWB, 276 A330 and 51 A380. A \ W
DATA > O/D: Orders and Deliveries/Órdenes y Entregas
Ξ A I R G W A Y S Ξ
SOURCE: Airgways.com
DBk: Airbus.com / Airgways.com
AW-POST: 201908101207AR
A\W   A I R G W A Y S ®