AW | 2019 08 20 17:09 | AIR INVESTIGATION / AVIATION SAFETY
Tras 11 años continúan las investigaciones del accidente aéreo del vuelo JK-5022 de Spanair
El accidente del vuelo JK-5022 el 20 Agosto 2008, de la aerolínea española Spanair de un McDonnell Douglas MD-82 matrícula EC-HFP que cubría la ruta Madrid/Barajas-Gran Canarias es uno de los accidentes aéreos más graves ocurridos en España, detrás del desastre aéreo hace 31 años (1977) cuando dos aviones comerciales chocaron en el Aeropuerto Los Rodeos (Tenerife Norte) donde fallecieron 583 personas.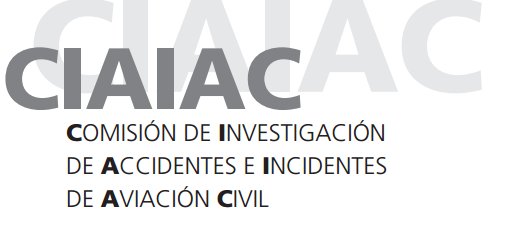 Tras la quiebra de Spanair en 2012 y el cierre de la causa judicial hace siete años, la Asociación de Afectados del Vuelo JK5022 continúa luchando para que se elimine cualquier falla en el sistema de aviación civil y para que se reconozcan los derechos de los afectados por accidentes aéreos. Los afectados no confían en que en la Comisión de Investigación del accidente del vuelo JK5022 que se abrió en el Congreso el 5 de Julio 2018 contribuya a depurar responsabilidades y a arrojar luz sobre las circunstancias del accidente, pero esperan que ayude a remover un sistema que, a pesar de 154 muertes, no se ha puesto en revisión. Reclaman reformas a la hora de investigar estos accidentes y un órgano interdisciplinar.
Comisión de investigación
Desde la arena política se comprometieron con la Comisión de Investigación para continuar el abordaje de la causa. Las comparecencias dejaron claro que la movilización de los afectados y sus reclamaciones están detrás de las principales mejoras en asistencia a víctimas y que Spanair no estuvo a la altura al no mostrar sensibilidad y proporcionar la lista de pasajeros con celeridad.
El fallo técnico del accidente del sistema de advertencia sonoro (TOWS) del avión de Spanair no podía detectarse al renovar su certificado de aeronavegabilidad, pues no era un requisito esencial para los Boeing MD-82, un modelo que protagonizó otro accidente en Detroit, Estados Unidos, en 1987 con muchas similitudes con el de Spanair con el sistema de alarma y los flags no desplegados que se saldó también con 154 víctimas.
McDONNELL DOUGLAS MD-82 ACCIDENTADO AL DESPEGAR DEL AEROPUERTO MADRID/BARAJAS EL 20 AGOSTO 2008
Las investigaciones de Boeing defiende que no se concluyó que el sistema sonoro fuera el culpable. Según la Comisión de Investigación de Accidentes e Incidentes de Aviación Civil (CIAIAC) fue «contribuyente, no determinante», aunque asegura que los investigadores siguen frustrados por no saber qué falló. Los pilotos del vuelo JK5022 no detectaron que el avión volaba en pérdida.
Los afectados sin embargo consideran que fue caótico, lamentan que no se haya asumido ninguna responsabilidad o no se recordaran muchos aspectos y que el fabricante no aportara pruebas para comprobar si existía un fallo de diseño obviado en la investigación. Por ello, las víctimas pidieron la desclasificación del expediente de la CIAIAC para acceder a la documentación que el Estado, el fabricante The Boeing Company (anteriormente McDonnell Douglas Corp.), compañía aérea y aseguradora conocieron como parte implicada, recurso que fue desestimado por la Audiencia Nacional, pues los documentos a los que piden tener acceso no tienen consideración de secretos oficiales ni han sido declarados materia clasificada y no están, por tanto, incluidos en el ámbito de la ley a la que se ampara la asociación demandante.
Avances seguridad aérea
La tragedia de Spanair marcó un antes y un después en seguridad aérea en España y en asistencia a víctimas. Tras la catástrofe, el Parlamento Europeo aprobó en 2010 la obligación para las aerolíneas de facilitar la lista de pasajeros en un máximo de dos horas en caso de siniestro, a petición de España, y la obligatoriedad de un plan de asistencia. La reivindicación la llevó la asociación a Europa, tras las 30 horas de angustiosa espera por conocer la lista de pasajeros de Spanair. En España, se aprobó en Agosto 2013.
Además del Programa Estatal de Seguridad Operacional para la Aviación Civil (PESO), España aprobó en Mayo 2014 el Protocolo de Coordinación para la asistencia a las víctimas de accidentes aéreos y sus familiares, Real Decreto que reconoce la labor de la asociación. También se creó una Red Europea de Autoridades de Investigación sobre la Seguridad de la Aviación Civil y se emitieron hasta 31 recomendaciones a raíz del informe final de la Comisión de Investigación de Accidentes e Incidentes de Aviación Civil (CIAIC), que incluía 33. España ya está al día con las recomendaciones de la Organización de Aviación Civil Internacional (OACI) tras el accidente de Spanair de 2008
En cuanto a la seguridad, en los años transcurridos desde el accidente Aena ha invertido 117 millones de euros en seguridad en Barajas nuevo sistema de frenado de emergencia en pistas, nuevo radar de superficie, un cuarto parque de bomberos, nuevo protocolo de comunicación con torre y servicios médicos y mejoras en pavimento y aplanamiento de terrenos y se han realizado 580 simulacros entre totales y parciales.
Homenaje a las víctimas
Varios actos y ofrendas florales conmemorarán el aniversario del la tragedia. En Las Palmas el acto central tendrá lugar este martes a mediodía en la Plaza de la Memoria 20 Agosto 2018 donde se realizará una ofrenda floral y se leerán poemas. Por la tarde, se celebrará una misa en la Catedral de Las Palmas en recuerdo y memoria de los fallecidos.
En Madrid se realizará una ofrenda floral alrededor del Monumento en Memoria y Recuerdo a los Pasajeros del Vuelo JK5022 del Parque Juan Carlos I de Madrid, situado en su entrada principal frente a la rosaleda, donde previamente la asociación celebrará una rueda de prensa. Los actos concluirán en el lugar del accidente, en el anexo de la pista 36L, donde se guardará un minuto de silencio a las 14:24 horas, hora a la que se estrelló el avión MD-82 y se celebrará un responso oficiado por el capellán del aeropuerto.
11 years tragedy flight JK5022 Spanair
After 11 years, investigations of the plane crash of Spanair flight JK-5022 continue
The accident of the flight JK-5022 the August, 20 2008 of the Spanish airline Spanair of a McDonnell Douglas MD-82 registration EC-HFP covering the route Madrid / Barajas-Gran Canarias is one of the most serious air accidents occurred in Spain, behind the air disaster makes 31 years (1977) when two commercial planes collided at Los Rodeos Airport (Tenerife North) where 583 people died.
After the bankruptcy of Spanair in 2012 and the closure of the judicial case seven years ago, the Association of Flight Affected JK5022 continues to fight to eliminate any failure in the civil aviation system and to recognize the rights of those affected by air accidents. Those affected do not trust that the Investigation Commission of the JK5022 accident that opened in Congress on July 5, 2018, will contribute to debug responsibilities and shed light on the circumstances of the accident, but they hope it will help to remove a system that, Despite 154 deaths, it has not been reviewed. They demand reforms when investigating these accidents and an interdisciplinary body.

Commission of inquiry
From the political arena, they committed themselves to the Investigation Commission to continue addressing the cause. The appearances made it clear that the mobilization of those affected and their claims are behind the main improvements in assistance to victims and that Spanair was not up to par by not showing sensitivity and providing the list of passengers quickly.
The technical failure of the accident of the sound warning system (TOWS) of the Spanair plane could not be detected by renewing its airworthiness certificate, as it was not an essential requirement for the Boeing MD-82, a model that starred in another accident in Detroit, United States United, in 1987 with many similarities with that of Spanair with the alarm system and the unfolded flags that also resulted in 154 victims.
Boeing's investigations argue that it was not concluded that the sound system was to blame. According to the Civil Aviation Accident and Incident Investigation Commission (CIAIAC), it was "taxpayer, not determinative", although he says investigators remain frustrated that they did not know what failed. The pilots of flight JK5022 did not detect that the plane was flying at a loss.
Those affected, however, consider that it was chaotic, they regret that no responsibility has been assumed or many aspects will not be remembered and that the manufacturer did not provide evidence to verify if there was a design flaw obviated in the investigation. For this reason, the victims requested the declassification of the CIAIAC file to access the documentation that the State, the manufacturer The Boeing Company (formerly McDonnell Douglas Corp.), an airline and insurance company knew as an involved party, a resource that was dismissed by the National Court, because the documents to which they request access have no consideration of official secrets nor have they been declared classified matter and are therefore not included in the scope of the law to which the claimant association is based.
Air Safety advances
The Spanair tragedy marked a before and after in air safety in Spain and in assistance to victims. After the catastrophe, the European Parliament approved in 2010 the obligation for airlines to facilitate the list of passengers in a maximum of two hours in case of an accident, at the request of Spain, and the obligation of an assistance plan. The claim was taken by the association to Europe, after 30 hours of distressing wait to know the list of passengers of Spanair. In Spain, it was approved in August 2013.
In addition to the State Safety Program for Civil Aviation (PESO), Spain approved in May 2014 the Coordination Protocol for assistance to victims of air accidents and their families, Royal Decree that recognizes the work of the association. A European Network of Civil Aviation Safety Investigation Authorities was also created and up to 31 recommendations were issued following the final report of the Civil Aviation Accident and Incident Investigation Commission (CIAIC), which included 33. Spain already is up to date with the recommendations of the International Civil Aviation Organization (ICAO) after the 2008 Spanair accident
In terms of safety, in the years since the accident, Aena has invested 117 million euros in security in Barajas, new emergency braking system on tracks, new surface radar, a fourth fire station, new tower communication protocol, and medical services and improvements in pavement and flattening of lands and 580 drills have been carried out between total and partial.
Tribute to the victims
Various acts and floral offerings will commemorate the anniversary of the tragedy. In Las Palmas, the central event will take place this Tuesday at noon in the Plaza de la Memoria August 20, 2018, where a floral offering will be made and poems will be read. In the afternoon, a mass will be celebrated in the Cathedral of Las Palmas in memory and memory of the deceased.
In Madrid, a floral offering will be made around the Monument in Memory and Memory of the Passengers of Flight JK5022 of the Juan Carlos I Park in Madrid, located at its main entrance in front of the rose garden, where the association will previously hold a press conference. The events will conclude at the scene of the accident, in the annex of runway 36L, where a minute of silence will be kept at 2:24 p.m., at which time the MD-82 plane crashed and a response officiated by the Chaplain of the airport. A \ W
Ξ A I R G W A Y S Ξ
SOURCE: Airgways.com
DBk: Fomento.gob.es/organos-colegiados/ciaiac / Airgways.com
AW-POST: 201908201709AR
A\W   A I R G W A Y S ®