AW | 2019 10 18 16:46 | AIRLINES / GOVERNMENT
Air Madagascar ordenó pagar US$ 46 millones a Air France en concepto de alquiler de aeronaves
El Tribunal de Comercio de París acaba ordenar a la aerolínea Air Madagascar el pago en los atrasos en el alquiler de los Airbus A340. El conflicto entre las dos aerolíneas Air France y Air Madagascar se originó en 2011 cuando la Unión Europea colocó a los dos Boeing 767-300 de la aerolínea malgache en la lista negra, lo que prohíbe, entre otras cosas, servir a París y Marsella. Inicialmente, se alquiló un Boeing 777, reemplazado luego por dos A340 de Air France adquiridos en virtud de la compra con arrendamiento. De esta manra Air Madagascar podría continuar sirviendo a Europa y salir de la lista negra en 2016.
Ventaja de Air France
El Tribunal de Comercio de París dictaminó ayer 17 Octubre 2019 sobre el monto de la factura del alquiler y las rentas aún por pagar. Air France exige la aplicación del contrato, mientras que Air Madagascar defiende el bajo valor del A340, una aeronave de cuatro motores de bajo consumo y mantenimiento en comparación con la última generación de aviones como el Boeing 787, Airbus A350 o A330NEO. Para el tribunal, la deuda a pagar por Air Madagascar es de US$ 46 millones, un monto en moneda estadounidense que es la referencia utilizada en los arrendamientos de aeronaves. «Air Madagascar cree que está en su derecho y ejercerá todos los recursos legales disponibles contra esta decisión», dice en un comunicado de la compañía, que sugiere que se recurrirá colocar antes del Tribunal de Apelación de París. En varias ocasiones, la Gerencia de Air Madagascar también informó que sus finanzas no le permiten pagar su deuda de US$ 46 millones de dólares.
Air Austral involucrado
Este caso debe ser reubicado en el contexto de la situación económica de Air Madagascar. Perpetuamente al borde de la bancarrota, socavada por la corrupción, la compañía sin embargo vio en 2017 que el transportista de Reunion Air Austral ingresara con un capital accionario de hasta un 49%. De hecho, es el contribuyente de Reunion quien fue solicitado a través de Sematra, la compañía de economía mixta de la región. Este último ha inyectado 48 millones de euros este año.
Air Austral estaba a cargo de la gestión operativa, pero debido a la falta de aprobación técnica de IOSA (Auditoría de Seguridad Operacional de IATA), no se pudieron establecer vuelos compartidos entre las dos compañías. El desarrollo nacido de la unión se ha mantenido modesto, limitado a los derechos de tráfico entre los dos países y la creación de una subsidiaria. En ocasiones, el competidor Corsair fue expulsado del servicio entre islas. Pero también hay golpes en el contrato de matrimonio. Si no aumenta su participación, Air Austral corre el riesgo de ver sus activos diluidos porque el gobierno malgache está tratando de aumentar el capital de su compañía. Sin éxito, se solicitó a Qatar Airways y Turkish Airlines que sean nuevos partícipes de la compañía malgache.
Court orders Air Madagascar aircraft payment
Air Madagascar ordered to pay US$ 46 million to Air France for aircraft rental
The Paris Court of Commerce has just ordered the Air Madagascar airline to pay the arrears on the rental of the Airbus A340. The conflict between the two airlines Air France and Air Madagascar originated in 2011 when the European Union placed the two Boeing 767-300 of the Malagasy airline on the blacklist, which prohibits, among other things, serving Paris and Marseille. Initially, a Boeing 777 was rented, then replaced by two A340s from Air France acquired under the lease-purchase. This way Air Madagascar could continue to serve Europe and blacklist in 2016.
Air France advantage
The Commercial Court of Paris ruled yesterday October 17, 2019, on the amount of the rental invoice and the income still payable. Air France demands the application of the contract, while Air Madagascar defends the low value of the A340, a four-engine aircraft with low consumption and maintenance compared to the latest generation of aircraft such as the B787, A350 or A330NEO. For the court, the debt payable by Air Madagascar is US$ 46 million, an amount in US currency that is the reference used in aircraft leases. «Air Madagascar believes that it is in its right and will exercise all available legal remedies against this decision», he says in a statement from the company, which suggests that it will be appealed before the Paris Court of Appeal. On several occasions, the Management of Air Madagascar also reported that its finances do not allow it to pay its debt of US $ 46 million.
Air Austral involved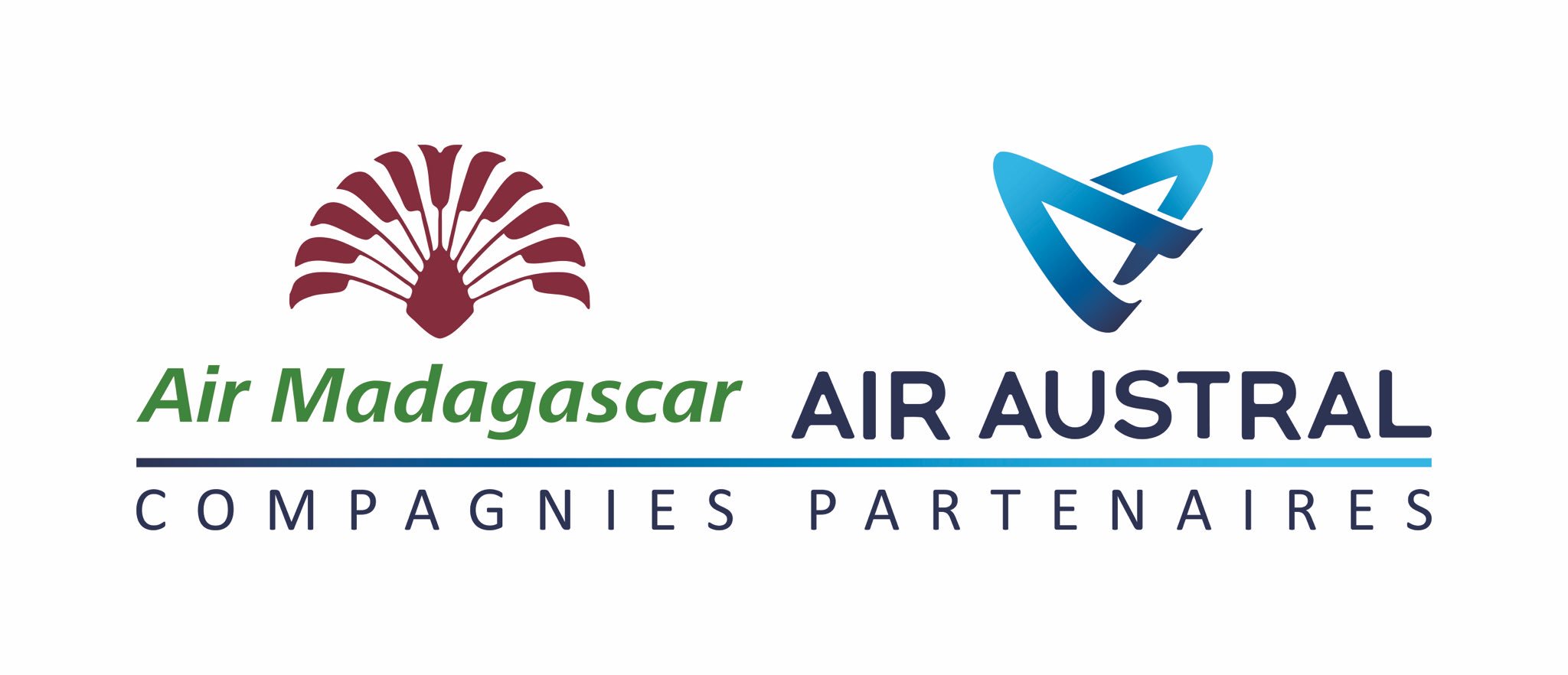 This case must be relocated in the context of the economic situation of Air Madagascar. Perpetually on the verge of bankruptcy, undermined by corruption, the company, however, saw in 2017 that the carrier of Reunion Air Austral entered with a share capital of up to 49%. In fact, it is the Reunion taxpayer who was requested through Sematra, the region's mixed economy company. The latter has injected 48 million euros this year.
Air Austral was in charge of operational management, but due to the lack of technical approval from IOSA (IATA Safety Audit), it was not possible to establish shared flights between the two companies. The development born of the union has remained modest, limited to the traffic rights between the two countries and the creation of a subsidiary. Occasionally, competitor Corsair was expelled from service between islands. But there are also blows in the marriage contract. If your participation does not increase, Air Austral runs the risk of seeing its diluted assets because the Malagasy government is trying to increase the capital of its company. Without success, Qatar Airways and Turkish Airlines were requested to be new participants in the Malagasy company. 
La Cour ordonne le paiement d'un avion Air Madagascar
Air Madagascar condamnée à payer 46 millions USD à Air France pour la location d'avions
La Cour de commerce de Paris vient de condamner la compagnie aérienne Air Madagascar au paiement des arriérés de location de l'Airbus A340. Le conflit entre les deux compagnies aériennes Air France et Air Madagascar a débuté en 2011 lorsque l'Union européenne a placé les deux Boeing 767-300 de la compagnie aérienne malgache sur la liste noire, qui interdit notamment de desservir Paris et Marseille. Initialement, un Boeing 777 était loué, puis remplacé par deux A340 d'Air France acquis dans le cadre de l'achat du contrat de location. Air Madagascar pourrait ainsi continuer à desservir l'Europe et figurer sur la liste noire en 2016.
Avantage Air France
Le tribunal de commerce de Paris a statué hier 17 octobre 2019 sur le montant de la facture de location et le revenu restant dû. Air France exige l'application du contrat, tandis qu'Air Madagascar défend la faible valeur de l'A340, un avion quadrimoteur à faible consommation et maintenance comparée à la dernière génération d'aéronefs tels que les B787, A350 ou A330NEO. Pour le tribunal, la dette à payer par Air Madagascar est de 46 millions USD, un montant en devise américaine qui est la référence utilisée dans les contrats de location d'avions. «Air Madagascar estime qu'elle a le droit et utilisera tous les recours juridiques disponibles contre cette décision», a-t-il déclaré dans un communiqué de la compagnie, laissant entendre qu'il serait fait appel de cette décision devant la Cour d'appel de Paris. À plusieurs reprises, la direction d'Air Madagascar a également indiqué que ses finances ne lui permettaient pas de payer sa dette de 46 millions de dollars américains.
Air Austral impliqué
Cette affaire doit être replacée dans le contexte de la situation économique d'Air Madagascar. Perpétuellement au bord de la faillite, minée par la corruption, la société a toutefois constaté en 2017 l'entrée du transporteur réunionnais Air Austral avec un capital-actions pouvant atteindre 49%. En fait, c'est le contribuable réunionnais qui a été sollicité par l'intermédiaire de Sematra, la société à économie mixte de la région. Ce dernier a injecté 48 millions d'euros cette année.
Air Austral était en charge de la gestion opérationnelle, mais faute d'approbation technique de la part de l'IOSA (Audit de la sécurité de l'IATA), il n'a pas été possible d'établir des vols partagés entre les deux compagnies. Le développement né de l'union est resté modeste, limité aux droits de trafic entre les deux pays et à la création d'une filiale. Le concurrent Corsair était parfois exclu du service entre îles. Mais il y a aussi des coups dans le contrat de mariage. Si vous n'augmentez pas votre participation, Air Austral court le risque de voir vos actifs dilués, car le gouvernement malgache tente d'augmenter le capital de votre entreprise. Sans succès, Qatar Airways et Turkish Airlines ont été invitées à devenir de nouveaux participants dans la société malgache.
Ξ A I R G W A Y S Ξ
SOURCE: Airgways.com
DBk: Lepoint.fr / Greffe-paris.net / Therouteguide.com / Airgways.com
AW-POST: 201910181646AR
A\W   A I R G W A Y S ®