AW | 2020 01 14 11:41 | AIRLINES / GOVERNMENT
El Gobierno del Reino Unido considera nuevos fondos para la aerolínea Flybe
El Gobierno del Reino Unido está considerando medidas que incluyen fondos a corto plazo para salvar a Flybe del colapso. Esto se suma a un posible recorte en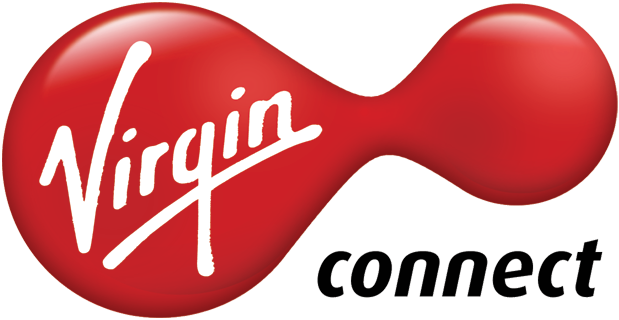 el servicio de pasajeros aéreos (APD) en vuelos nacionales para ayudar a Flybe, que opera más de la mitad de los vuelos internos del Reino Unido fuera de Londres. El Impuesto a los Pasajeros Aéreos (APD) se cobra en todos los vuelos de pasajeros desde los aeropuertos del Reino Unido, excluyendo la región de las Tierras Altas e Islas de Escocia. Flybe es un crítico de APD desde hace mucho tiempo, que dice que carga desproporcionadamente a sus clientes nacionales porque tienen que pagarlo cada vez que despegan de un aeropuerto del Reino Unido. Los cambios en los aranceles de los pasajeros aéreos podrían reducir los miles de millones de libras que el cargo genera para el gobierno, que se espera que alcance £ 3.7 mil millones este año financiero, según la Oficina de Responsabilidad Presupuestaria. El Primer Ministro Boris Johnson ha informado acereca de la importancia de la aerolínea regional. "Vemos la importancia de Flybe en la entrega de conectividad en todo el Reino Unido", exprsó el primer mandatario.
La aerolínea transporta alrededor de ocho millones de pasajeros al año desde aeropuertos como Birmingham, Manchester, Southampton, Belfast City, Cardiff y Aberdeen, al Reino Unido y Europa. Tim Jeans, Presidente del Aeropuerto de Cornwall, dijo que Flybe era "muy importante no solo para nuestro aeropuerto, sino también para las regiones, las naciones y las comunidades isleñas en todo el Reino Unido. Proporcionan servicios de línea de vida a destinos en el resto del Reino Unido que simplemente no son replicados por otras aerolíneas o servicios de trenes convenientes y asequibles". Los pasajeros regulares de Flybe también han expresado su preocupación, y muchos describen sus rutas como vitales.
Medidas del Gobierno
El gobierno del Reino Unido está considerando una serie de medidas para ayudar a la empresa con sede en Exeter. Estos incluyen proporcionar financiación a corto plazo a Flybe, utilizando dinero del gobierno que está disponible para las empresas con fines de inversión y que no infringe las normas de la UE sobre ayudas estatales. Se entiende que los propietarios de Flybe también deberían invertir decenas de millones de libras en la empresa como parte de cualquier acuerdo. Mejorar la conectividad fuera de Londres fue un compromiso clave, al menos una de las rutas de Flybe, entre Newquay y Londres, está subsidiada por el gobierno.
El posible acuerdo sobre el servicio de pasajeros aéreos podría hacer que Flybe difiera un pago de más de £ 100 millones por tres años. También se cree que cualquier plan de recuperación sería financiado por un consorcio liderado por Virgin Atlantic por parte de Sir Richard Branson, que rescató a la aerolínea hace un año. Virgin Atlantic, Stobart Group, propietario del Aeropuerto Southend, y el fondo de cobertura Cyrus Capital Partners pagaron £ 2.8 millones por la aerolínea y acordaron invertir £ 100 millones en el negocio de pérdidas.
Detrás de una solución
El exsecretario de transporte y compañero de trabajo Lord Adonis dijo que si se redujera el impuesto, era probable que los impuestos generales tuvieran que aumentarse para compensar la pérdida de ingresos. "Puede haber un caso para subsidiar más rutas. Si son de vital importancia, hay un caso para subsidiarlas, pero no para dar a Virgin y BA un almuerzo gratis a expensas del contribuyente general".
Flybe continúa volando, por lo que podríamos decir no hay necesidad de preocuparse. Sin embargo, si la aerolínea fallara, todos los vuelos probablemente serían cancelados. Aquellos con reservas pagadas podrían descubrir que pierden sus vuelos y su efectivo. Si su vuelo es parte de un paquete que cubre el esquema ATOL entonces debe estar protegido y tener derecho a una nueva reserva o reembolso. De lo contrario, puede intentar recuperar el dinero de su compañía de tarjeta de crédito, si así fue como pagó. También hay un esquema de devolución de cargo de tarjeta de débito que puede ayudar. Muchas pólizas de seguro de viaje no son de mucha utilidad en estas situaciones, a menos que tenga un extra por la opción de falla programada de la aerolínea o algo similar. Aquellos atrapados en el extranjero podrían quedarse esperando que el gobierno ordene a la AAC que intervenga, como lo hizo cuando Monarch y Thomas Cook se hundieron, para traer de vuelta a los pasajeros varados de forma gratuita. 
RU government considers funds for Flybe
The UK Government considers new funds for the airline Flybe
The UK Government is considering measures that include short-term funds to save Flybe from collapse. This adds to a possible cut in air passenger service (APD) on domestic flights to help Flybe, which operates more than half of the UK's internal flights outside of London. The Air Passenger Tax (APD) is charged on all passenger flights from UK airports, excluding the Highlands and Islands of Scotland region. Flybe has been a long-time APD critic, who says he disproportionately charges his national clients because they have to pay him every time they take off from a UK airport. Changes in air passenger tariffs could reduce the billions of pounds that the charge generates for the government, which is expected to reach £ 3.7 billion this financial year, according to the Office of Budget Responsibility. Prime Minister Boris Johnson has informed the importance of the regional airline. "We see the importance of Flybe in the delivery of connectivity throughout the United Kingdom", said the president.
The airline transports around eight million passengers a year from airports such as Birmingham, Manchester, Southampton, Belfast City, Cardiff, and Aberdeen, to the United Kingdom and Europe. Tim Jeans, President of Cornwall Airport, said Flybe was "very important not only for our airport but also for regions, nations and island communities throughout the United Kingdom. They provide lifeline services to destinations in the rest of the UK that are simply not replicated by other airlines or convenient and affordable train services". Regular Flybe passengers have also expressed concern, and many describe their routes as vital.
Government Measures
The UK government is considering a series of measures to help the company based in Exeter. These include providing short-term financing to Flybe, using government money that is available to companies for investment purposes and that does not violate EU rules on state aid. It is understood that Flybe owners should also invest tens of millions of pounds in the company as part of any agreement. Improving connectivity outside London was a key commitment, at least one of Flybe's routes, between Newquay and London, is subsidized by the government.
The possible agreement on air passenger service could make Flybe defer payment of more than £ 100 million for three years. It is also believed that any recovery plan would be funded by a consortium led by Virgin Atlantic by Sir Richard Branson, who rescued the airline a year ago. Virgin Atlantic, Stobart Group, owner of Southend Airport, and Cyrus Capital Partners hedge fund paid £ 2.8 million for the airline and agreed to invest £ 100 million in the loss business.
Behind a solution
Former transport secretary and co-worker Lord Adonis said that if the tax were reduced, general taxes were likely to have to be increased to compensate for the loss of income. "There may be a case to subsidize more routes. If they are of vital importance, there is a case to subsidize them, but not to give Virgin and BA a free lunch at the expense of the general taxpayer".
Flybe continues to fly, so we could say there is no need to worry. However, if the airline failed, all flights would probably be canceled. Those with paid reservations may discover that they lose their flights and cash. If your flight is part of a package that covers the ATOL scheme then you must be protected and entitled to a new reservation or refund. Otherwise, you can try to recover the money from your credit card company, if that's how you paid. There is also a debit card chargeback scheme that can help. Many travel insurance policies are not very useful in these situations unless you have an extra for the option of scheduled airline failure or something similar. Those trapped abroad could remain waiting for the government to order the CAA to intervene, as it did when Monarch and Thomas Cook sank, to bring back stranded passengers for free.
Ξ A I R G W A Y S Ξ
SOURCE: Airgways.com
DBk: Virginatlantic.com / Bbc.com / Airgways.com
AW-POST: 202001141141AR
A\W   A I R G W A Y S ®