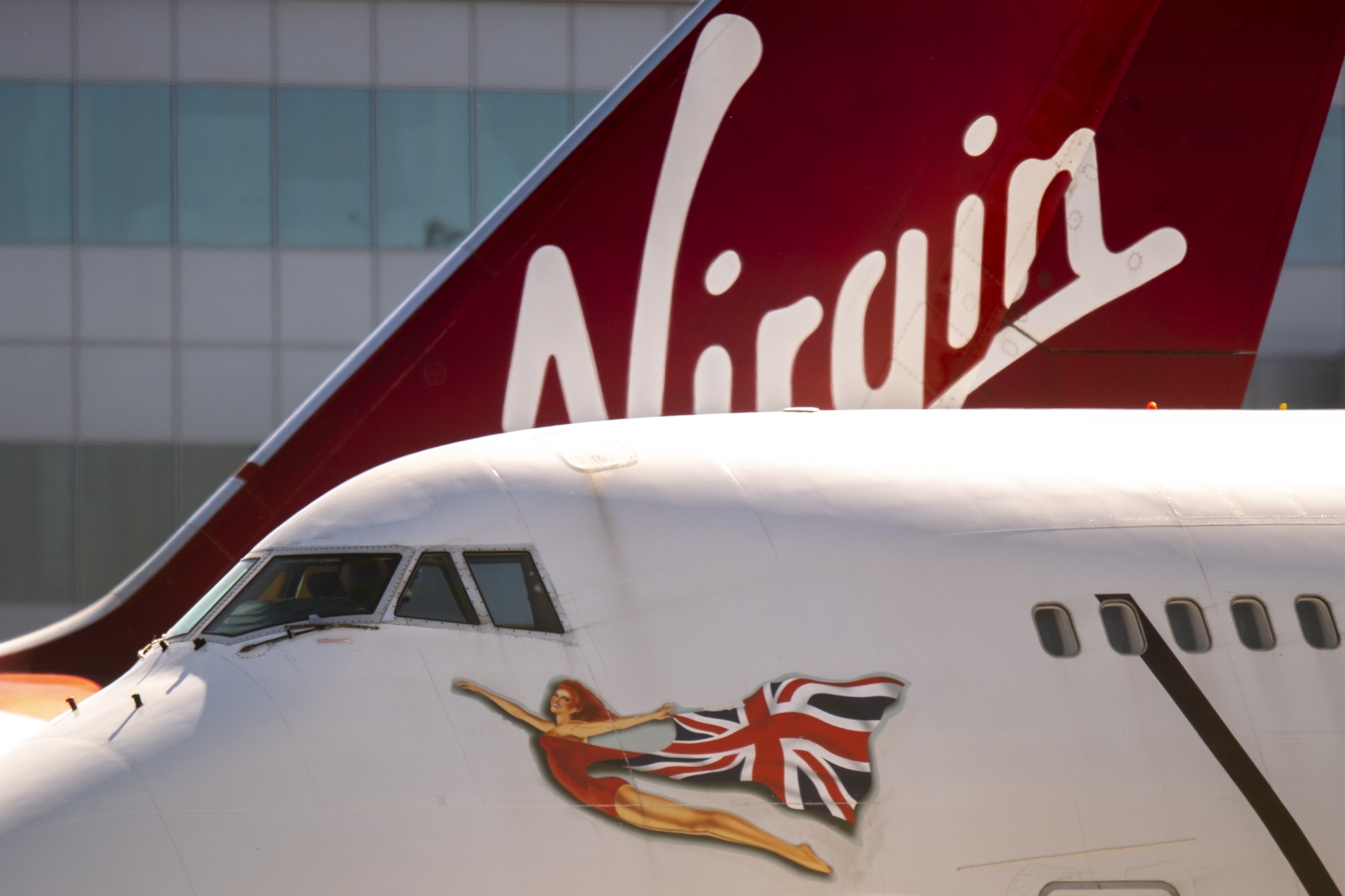 AW | 2020 08 05 10:29 | AIRLINES / GOVERNMENT
Virgin Atlantic solicita protección de bancarrota
La aerolínea británica Virgin Atlantic Airways ha anunciado el acogimiento de la protección bajo el código de bancarrota de Estados Unidos del Capítulo 15, lo que le permite proteger los activos para poder reestructurarse. El anuncio llega poco más de un mes después de que Virgin Atlantic anunció que había asegurado fondos para sobrevivir durante otros 18 meses. La aerolínea se ha declarado este Martes 04/08 en bancarrota y está buscando protección de los acreedores en los Estados Unidos, de acuerdo con una presentación judicial en Nueva York.
La bancarrota es la segunda de una aerolínea de Virgin Group este año. Virgin Australia, la segunda aerolínea más grande del país de Oceanía, entró en administración en Abril 2020, con una deuda de arrastre por un valor de US$ 6,8 mil millones a más de 12.000 acreedores.
En Julio 2020, la aerolínea dijo que su acuerdo privado con las partes interesadas eliminó la necesidad de apoyo del Gobierno británico que el fundador multimillonario Richard Branson había buscado. Se espera que la reorganización se complete se extienda a lo largo de los próximos 18 meses. Virgin Atlantic dijo en una Corte de Bancarrota que las reservas han bajado un 89% respecto al año anterior y la demanda actual para el segundo semestre de 2020 está en aproximadamente el 25% de los niveles de 2019. Virgin Atlantic Airways vuela solo rutas internacionales de larga distancia y vuelos suspendidos en Abril 2020 debido a la pandemia de coronavirus.
Plan reestructuración
Virgin Atlantic ha comunicado que la presentación en la Corte de Bancarrota de Estados Unidos en el Distrito Sur de Nueva York dijo que ha negociado un acuerdo con las partes interesadas para una recapitalización consensuada que eliminará la deuda de su balance y la posicionará de inmediato para un crecimiento sostenible a largo plazo. El Martes 04/08 la aerolínea también ha presentado un procedimiento en el Tribunal Superior de Londres, donde Virgin Atlantic obtuvo la aprobación para convocar reuniones de acreedores afectados para votar sobre el plan el 25 Agosto 2020. Una portavoz de Virgin Atlantic dijo que el plan de reestructuración estaba ante el tribunal del Reino Unido para asegurar la aprobación de todos los acreedores relevantes antes de la implementación.
Virgin Atlantic le dijo al Tribunal Superior que podría quedarse sin dinero en Septiembre 2020 si no se aprueba un acuerdo de reestructuración. Las compañías no estadounidenses usan el Capítulo 15 para bloquear a los acreedores que desean presentar demandas o inmovilizar activos en los Estados Unidos.
Virgin Group
La aerolínea Virgin Atlantic Airways es propiedad del 51% de Virgin Group de Richard Branson y 49% de la aerolínea estadounidense Delta Air Lines. actualmente, la compañía ha cerrado su base operativa en London/Gatwick y recortó más de 3.500 empleos para lidiar con las consecuencias de la pandemia que afectó la demanda de viajes aéreos. la aerolínea había comunicado que necesitaba recapitalizarse «no solo para sobrevivir a las amenazas exigentes planteadas por la pandemia global de Covid-19 sino para prosperar una vez que pase la crisis de salud global inmediata». En Julio 2020, Virgin Atlantic dijo que había acordado un acuerdo de rescate con accionistas y acreedores por valor de £ 1.2 mil millones (US$ 1,57 mil millones) para asegurar su futuro más allá de la crisis del coronavirus.
Virgin dijo en una corte que las reservas han bajado un 89% respecto al año anterior y la demanda actual para el segundo semestre de 2020 está en aproximadamente el 25% de los niveles de 2019. Virgin Atlantic también posee Virgin Atlantic Holidays, un negocio de operadores turísticos y Virgin Atlantic Cargo.
Richard Branson, de alto perfil, había recibido críticas después de pedir un rescate del Gobierno para que Virgin Atlantic Airways sobreviviera a la recesión.
Virgin Atlantic files for bankruptcy
Virgin Atlantic files for bankruptcy protection
British airline Virgin Atlantic Airways has announced the protection under the United States Chapter 15 bankruptcy code, allowing it to protect assets in order to restructure. The announcement comes just over a month after Virgin Atlantic announced that it had secured funds to survive for another 18 months. The airline has filed for bankruptcy this Tuesday 04/08 and is seeking protection from creditors in the United States, according to a court filing in New York.
The bankruptcy is the second for a Virgin Group airline this year. Virgin Australia, the second largest airline in the country of Oceania, went into administration in April 2020, with a drag debt worth US$ 6.8 billion to more than 12,000 creditors.
In July 2020, the airline said its private agreement with stakeholders eliminated the need for British government support that billionaire founder Richard Branson had sought. The reorganization is expected to be completed to spread over the next 18 months. Virgin Atlantic said in a Bankruptcy Court that bookings are down 89% from a year earlier and current demand for the second half of 2020 is at approximately 25% of 2019 levels. Virgin Atlantic Airways flies only international routes of long distance and flights suspended in April 2020 due to the coronavirus pandemic.
Restructuring plan
Virgin Atlantic has reported that the filing in the United States Bankruptcy Court in the Southern District of New York said it has negotiated an agreement with stakeholders for a consensual recapitalization that will remove the debt from its balance sheet and immediately position it for a long-term sustainable growth. On Tuesday 04/08 the airline has also filed a procedure in the London High Court, where Virgin Atlantic obtained approval to call meetings of affected creditors to vote on the plan on August 25, 2020. A Virgin Atlantic spokeswoman said the plan Restructuring was before the UK court to secure the approval of all relevant creditors prior to implementation.
Virgin Atlantic told the Superior Court that it could run out of money in September 2020 if a restructuring agreement is not approved. Non-US companies use Chapter 15 to block creditors who want to file lawsuits or freeze assets in the United States.
Virgin Group
Virgin Atlantic Airways is owned 51% by Richard Branson's Virgin Group and 49% by US airline Delta Air Lines. Currently, the company has closed its London/Gatwick operating base and cut more than 3,500 jobs to deal with the consequences of the pandemic that affected the demand for air travel. The airline had communicated that it needed to recapitalize «not only to survive the demanding threats posed by the global Covid-19 pandemic but to prosper once the immediate global health crisis passes». In July 2020, Virgin Atlantic said it had agreed a bailout agreement with shareholders and creditors worth £ 1.2 billion (US$ 1.57 billion) to secure its future beyond the coronavirus crisis.
Virgin said in a court that bookings are down 89% from a year earlier and current demand for the second half of 2020 is at approximately 25% of 2019 levels. Virgin Atlantic also owns Virgin Atlantic Holidays, a tour operators and Virgin Atlantic Cargo.
High-profile Richard Branson had come under fire after calling for a government bailout for Virgin Atlantic Airways to survive the recession.
Ξ A I R G W A Y S Ξ
PUBLISHER: Airgways.com
DBk: Virginatlantic.com / Airgways.com / Bloomberg.com / Aviationvoice.com
AW-POST: 202008051029AR
A\W A I R G W A Y S ®