AW | 2020 10 22 23:57 | AIRLINES / INDUSTRY
China Express Airlines cartera pedidos por 100 COMAC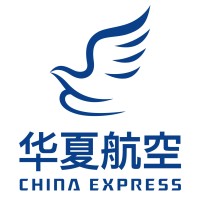 China Express Airlines ha confirmado sus intenciones de ampliar su flota con 100 nuevos aviones de la línea China Commercial Aircraft Company (COMAC). La aerolínea planea adquirir 100 aviones del fabricante aeroespacial estatal chino. El 20 de Octubre de 2020, China Express Airlines anunció que la aerolínea tiene la intención de obtener un total de 100 aviones COMAC. La cartera de pedidos comprende inicialmente 50 ARJ 21-700ER, estando la compra sigue estando sujeta a la aprobación del accionista aéreo. De aprobarse, la aerolínea esperaba recibir cincuenta aviones nuevos con una entrega programada en 2020 (2), en 2021 (6), en 2022 (8), en 2023 (9), en 2024 (10) y en 2025 (15).
Mientras que la primera mitad de la orden estaba lista para consistir en los ARJ21, China Express Airlines aún no ha especificado cómo se compondría la otra mitad de la orden. La otra mitad de la orden de 100 podría estar formada homogéneamente de C919 o combinada de C919/ARJ21 simultáneamente. Sin embargo, el COMAC C919, como opción alternativa a Airbus A320 o Boeing 737, aún no ha recibido su certificación.
La aerolínea ha estado apuntando a complementar la flota con 100 aviones desde Junio de 2020, cuando inicialmente anunció la intención de presentar la empresa en la Bolsa de Shenzhen. En ese momento, China Express Airlines firmó un acuerdo de asociación estratégica con COMAC en virtud del cual la aerolínea compraría un total de 100 aviones ARJ21 y C919, cuyos envíos comenzarían a partir de 2020. Mientras que otros gigantes de la fabricación de aeronaves como Airbus o Boeing sufren una disminución en la demanda de su producción, el pedido de los aviones desarrollados en el país podría impulsar significativamente la producción de un fabricante estatal chino COMAC.
China Express orders 100 COMAC
China Express Airlines order book for 100 COMAC
China Express Airlines has confirmed its intentions to expand its fleet with 100 new aircraft from the China Commercial Aircraft Company (COMAC) line. The airline plans to acquire 100 aircraft from the Chinese state-owned aerospace manufacturer. On October 20, 2020, China Express Airlines announced that the airline intends to procure a total of 100 COMAC aircraft. The order book initially comprises 50 ARJ 21-700ER, the purchase being still subject to the approval of the airline shareholder. If approved, the airline expected to receive fifty new aircraft with a scheduled delivery in 2020 (2), in 2021 (6), in 2022 (8), in 2023 (9), in 2024 (10) and in 2025 (15).
While the first half of the order was set to consist of ARJ21s, China Express Airlines has not yet specified how the other half of the order would be composed. The other half of the order of 100 could be made homogeneously from C919 or conbinate from C919/ARJ21 simultaneously. However, the Comac C919, as an alternative option to Airbus A320 or Boeing 737, has not yet received its certification.
The airline has been aiming to supplement the fleet with 100 aircraft since June 2020, when it initially announced the intention to list the company on the Shenzhen Stock Exchange. At that time, China Express Airlines signed a strategic partnership agreement with COMAC under which the airline would purchase a total of 100 ARJ21 and C919 aircraft, shipments of which would begin from 2020. While other aircraft manufacturing giants such as Airbus o Boeing suffer a decrease in the demand for their production, the order of the planes developed in the country could significantly boost the production of a Chinese state manufacturer COMAC.
中國快運訂購100架中國商飛
中華民航訂購100架民航飛機的訂單
中國快運航空已確認打算用中國商用飛機公司(COMAC)系列的100架新飛機來擴充機隊。該航空公司計劃從這家中國國有航空製造商那裡購買100架飛機。 2020年10月20日,中國快運航空宣布,該航空公司計劃採購100架中國商飛飛機。訂單最初包含50架ARJ 21-700ER,但購買仍需獲得航空公司股東的批准。如果獲得批准,該航空公司預計將在2020年(2),2021(6),2022(8),2023(9),2024(10)和2025(15)接收五十架新飛機。
雖然該訂單的前半部分設定為由ARJ21組成,但中國快運航空尚未具體說明該訂單的另一半將如何組成。 100的另一半可以從C919均勻製造,也可以同時從C919/ ARJ21合成。但是,作為空客A320或波音737的替代選件的Comac C919尚未獲得認證。
自2020年6月最初宣布有意在深圳證券交易所上市以來,該航空公司一直致力於為機隊增加100架飛機。當時,中國快運航空公司與中國商飛簽署了戰略合作協議,根據協議,該航空公司將購買100架ARJ21和C919飛機,從2020年開始發貨。而其他飛機製造巨頭,如空客o波音公司的生產需求下降,在該國開發的飛機訂單可能會大大提高中國國有飛機製造商中國商飛的產量。

PUBLISHER: Airgways.com
DBk: Chinaexpressair.com / Comac.cn / Airgways.com
AW-POST: 202010222357AR
A\W A I R G W A Y S ®