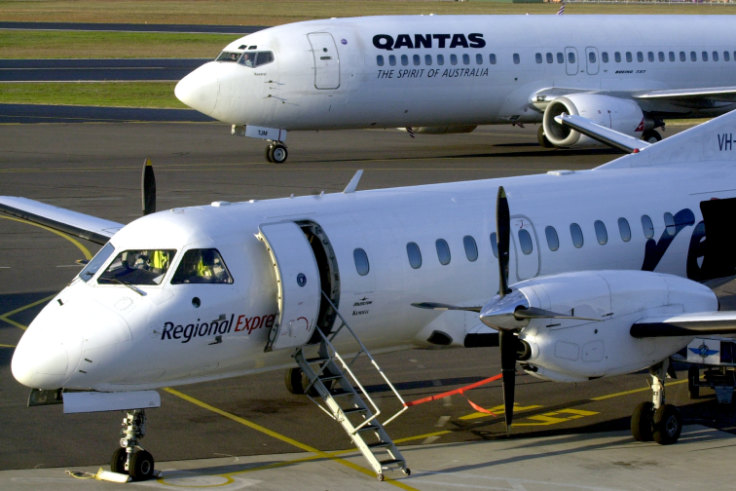 AW | 2021 05 12 23:00 | AVIATION ORGANISMS / AIRLINES
Regulador australiano lanza investigación dumping de capacidad
La Comisión Australiana de Competencia y Consumo (ACCC) está siendo arrastrada a una guerra continua de palabras entre Rex Airlines (Regional Express) y Qantas Airways sobre las estrategias de capacidad de la ruta. En una declaración el 10 de Mayo de 2021, la aerolínea regional Rex Airlines ha aplaudido lo que afirmó fue la decisión de la ACCC de «examinar el dumping masivo de capacidad en rutas nacionales y regionales» por parte de Qantas Airways, su filial de bajo costo Jetstar Airways y Virgin Australia Airlines.
El Vicepresidente de Rex Airlines, John Sharp, afirmó que había habido un esfuerzo concertado en Marzo de 2021 en la red nacional por parte de Qantas, Jetstar y Virgin para aumentar los vuelos entre Melbourne y Sídney en un idéntico 80% sobre la capacidad de febrero dirigida directamente a los servicios de Rex que se lanzaron el 1 de Marzo de 2021. «El factor de carga en Febrero fue de sólo el 55%, muy por debajo del factor de carga de ruptura de más del 75%. Desde el inicio de la pandemia, Qantas ha comenzado o anunciado que competirá con Rex en nueve nuevas rutas regionales, todas las cuales actualmente luchan por apoyar a un operador, y mucho menos a dos aerolíneas. Incluso a nivel pre-COVID, estas rutas no podían sostener a dos transportistas que tenían un horario regional completo, lo que explica por qué Qantas no entró en estas rutas en los últimos 20 años. La semana pasada, Qantas volvió a estar en ello, desvelando planes para los vuelos Melbourne Tullamarine – Burnie, una ruta marginal en el mejor de los momentos y ciertamente no una que pueda ser atendida visiblemente por dos operadores», dijo John Sharp.
Qantas Airways en una página especial en su sitio web para desacreditar las acusaciones de Rex Airlines dice en su descargo: «No comenzamos rutas si no creemos que serán comercialmente viables para nosotros. De hecho, en el segundo semestre del año calendario 2020, el 99% de las veces que pudimos volar, generamos un flujo de caja positivo. Sabemos que la capacidad adicional y las tarifas más bajas aumentan la demanda general de viajes, lo que es una buena noticia para las comunidades regionales a las que operamos». En un artículo de opinión reciente en el Australian Financial Review, el Director Ejecutivo de Qantas Airways, Alan Joyce, dijo que Rex Airlines era «bien conocido por lanzar rabietas cuando las cosas no salen bien. La frecuencia con la que Rex hace críticas infundadas a Qantas apunta a que es una parte clave de su estrategia», ha expresado el ejecutivo.
El presidente de la ACCC, Rod Sims, dijo a una investigación parlamentaria el 17 de Marzo de 2021: «Si Qantas tiene el avión, está incurriendo en los costos fijos, se da cuenta de que puede hacer una contribución en efectivo volando a algún lugar, es un poco difícil llamar a eso depredador». En su tercer informe de Airline Competition in Australia publicado el mismo día, la ACCC encontró que la expansión de Rex con tarifas promocionales en las principales rutas interurbanas como entre Melbourne y Sídney había provocado respuestas inmediatas de sus competidores. «Con tres transportistas en la ruta más transitada de Australia, la competencia ha sido vigorosa y los consumidores son los beneficiarios de esto. El proceso competitivo puede ser vigoroso y robusto a medida que las aerolíneas entran en nuevas rutas. Si bien el proceso puede tener consecuencias comerciales para las aerolíneas individuales, en esta etapa, la competencia de las aerolíneas nacionales parece estar aumentando en lugar de disminuir», constató la ACCC.
La ACCC dijo que el regreso de los vuelos interestatales había ayudado a Virgin Australia sobre todo porque había aumentado su participación de pasajeros totales del 20% al 24% durante el trimestre de Diciembre 2020. El Grupo Qantas,formado por Qantas, Jetstar y QantasLink, siguió siendo dominante con el 74% del mercado en diciembre de 2020. Qantas y Jetstar han lanzado 26 nuevas rutas nacionales y regionales desde junio de 2020, mientras que la flota internacional sigue en tierra debido a las restricciones de viaje por la pandemia.
ACCC Australia against dumping
Australian regulator launches capacity dumping investigation
The Australian Competition and Consumer Commission (ACCC) is being drawn into an ongoing war of words between Rex Airlines (Regional Express) and Qantas Airways over route capacity strategies. In a statement on May 10, 2021, regional airline Rex Airlines applauded what it claimed was the ACCC's decision to «examine the massive dumping of capacity on domestic and regional routes» by Qantas Airways, its low-income subsidiary. cost Jetstar Airways and Virgin Australia Airlines.
Rex Airlines Vice President John Sharp stated that there had been a concerted effort in March 2021 on the national network by Qantas, Jetstar and Virgin to increase flights between Melbourne and Sydney by an identical 80% over February capacity. addressed directly to Rex's services that were launched on March 1, 2021. «The load factor in February was only 55%, well below the breaking load factor of more than 75%. Since the inception of In the pandemic, Qantas has started or announced that it will compete with Rex on nine new regional routes, all of which are currently struggling to support one carrier, let alone two airlines. Even at the pre-COVID level, these routes could not sustain two carriers that had a full regional schedule, which explains why Qantas did not enter these routes in the past 20 years. Last week, Qantas was back at it, unveiling plans for Melbourne Tullamarine-Burnie flights, a route marginal at best and certainly not one that can be visibly serviced by two operators», said John Sharp.
Qantas Airways on a special page on its website to debunk the Rex Airlines allegations says in its discharge: «We do not start routes if we do not believe they will be commercially viable for us. In fact, in the second half of calendar year 2020, 99 % of the times we were able to fly, we generated positive cash flow. We know that additional capacity and lower fares increase overall travel demand, which is good news for the regional communities we serve».
In a recent opinion piece in the Australian Financial Review, Qantas Airways Chief Executive Alan Joyce said that Rex Airlines was «well known for throwing tantrums when things go wrong. The frequency with which Rex makes unfounded criticism of Qantas points out that it is a key part of its strategy», the executive said.
ACCC Chairman Rod Sims told a parliamentary inquiry on March 17, 2021: «If Qantas has the plane, it is incurring the fixed costs, it realizes that it can make a cash contribution by flying somewhere, it's kind of hard to call that a predator». In its third Airline Competition in Australia report published on the same day, the ACCC found that Rex's expansion with promotional fares on major inter-city routes such as between Melbourne and Sydney had elicited immediate responses from its competitors. «With three carriers on Australia's busiest route, competition has been vigorous and consumers are the beneficiaries of this. The competitive process can be vigorous and robust as airlines move onto new routes. While the process may have business consequences for individual airlines, at this stage, competition from domestic airlines appears to be increasing rather than decreasing», the ACCC found.
The ACCC said the return of interstate flights had helped Virgin Australia mostly because it had increased its total passenger share from 20% to 24% during the December quarter. The Qantas Group, consisting of Qantas, Jetstar and QantasLink, remained dominant with 74% of the market as of December 2020. Qantas and Jetstar have launched 26 new national and regional routes since June 2020, while the international fleet remains on land due to travel restrictions due to the pandemic.
PUBLISHER: Airgways.com
DBk: Accc.gov.au / Qantas.com / Rex.com.au / Airgways.com
AW-POST: 202105122300AR
A\W A I R G W A Y S ®