AW | 2017 03 31 15:30 | INDUSTRY
North Charleston, Carolina del Sur · El nuevo Boeing 787-10 Dreamliner se puso a los cielos por primera vez en Boeing South Carolina el viernes por la mañana, 31 de marzo.
Boeing South Carolina Delivery Center en South Aviation Avenue se unió a sus miles de empleados y medios de Boeing para capturar el despegue.
El Boeing 787-10 Dreamliner es el único de su tipo, construido en Carolina del Sur y es el más nuevo en la línea de 787 aviones.
La senadora estadounidense Lindsey Graham (R-Carolina del Sur) asistió al primer vuelo del Boeing 787-10 Dreamliner hoy en Charleston y dio a conocer la siguiente declaración.
«Este es un día enorme para Carolina del Sur. El prototipo Boeing 787-10, completamente fabricado en Carolina del Sur, salió al aire hoy antes de lo previsto y bajo presupuesto».
  «Qué declaración y tributo a la plantilla de Boeing South Carolina. A todos los de la familia Boeing, hoy también es su recompensa.» 
VIDEO>http://www.boeing.com/commercial/787-10?cm_re=Mar2017-_-Hero+rotator_787-10+Dreamliner+First+Flight+will+be+March+31+subject+to+weather+%26+other+factors#/webcast
Boeing 787-10 Inaugural Flight
North Charleston, South Carolina · The new Boeing 787-10 Dreamliner set to the skies for the first time at Boeing South Carolina on Friday morning, March 31.
Boeing South Carolina Delivery Center on South Aviation Avenue was joined by its thousands of Boeing employees and media to capture the take off.
The Boeing 787-10 Dreamliner is the only one of its kind, built right in South Carolina and is the newest in the line of 787 aircraft's.
U.S. Senator Lindsey Graham (R-South Carolina) attended the first flight of the Boeing 787-10 Dreamliner today in Charleston and released the following statement.
"This is a huge day for South Carolina. The Boeing 787-10 prototype – completely made in South Carolina – took to the air today ahead of schedule and under budget.»
"What a statement and tribute to the Boeing South Carolina workforce. To all those in the Boeing family, today is your reward as well." A\W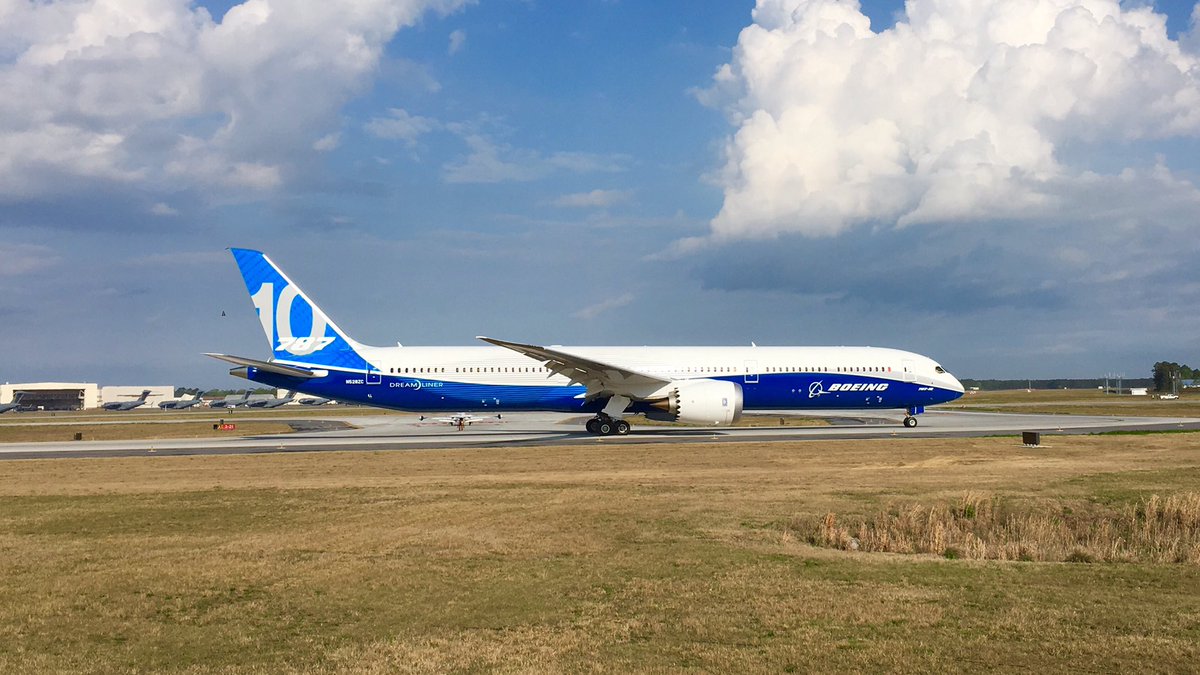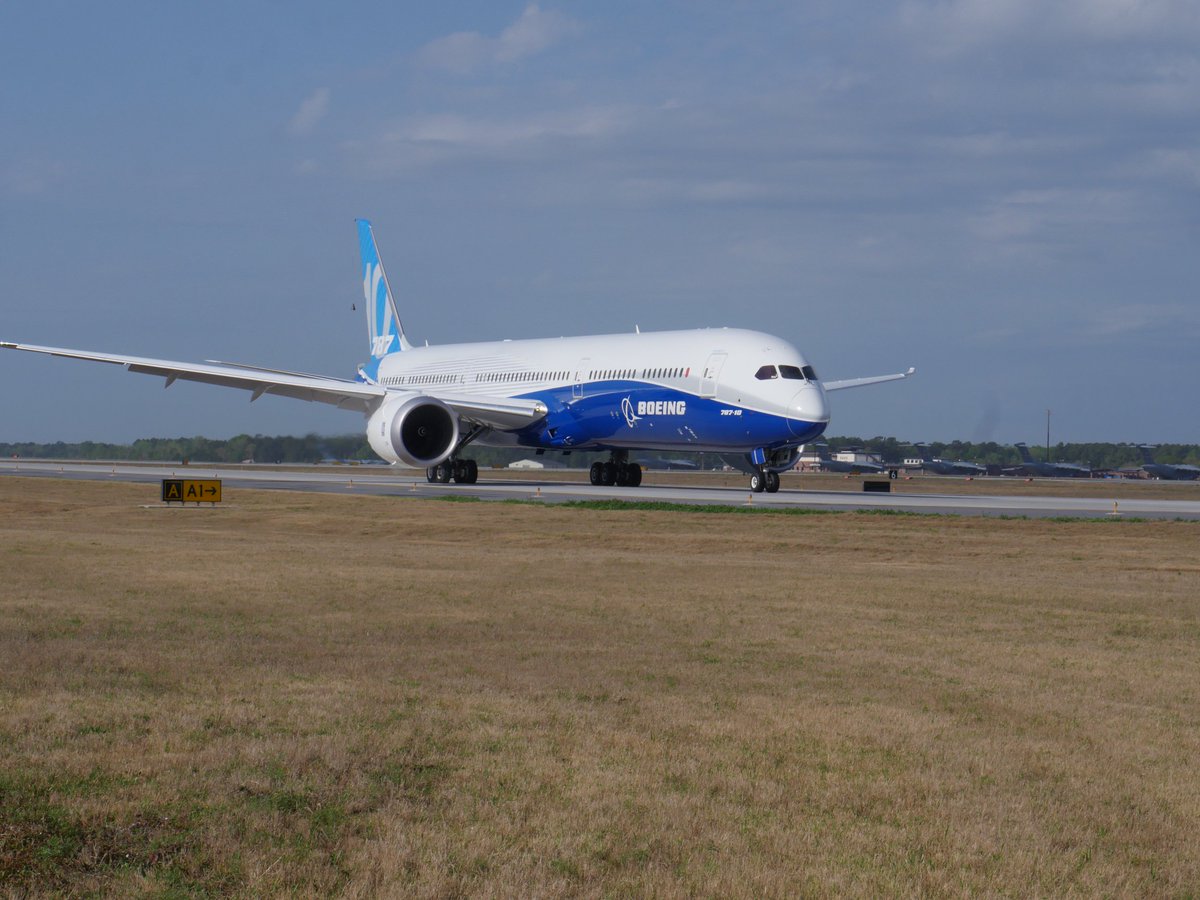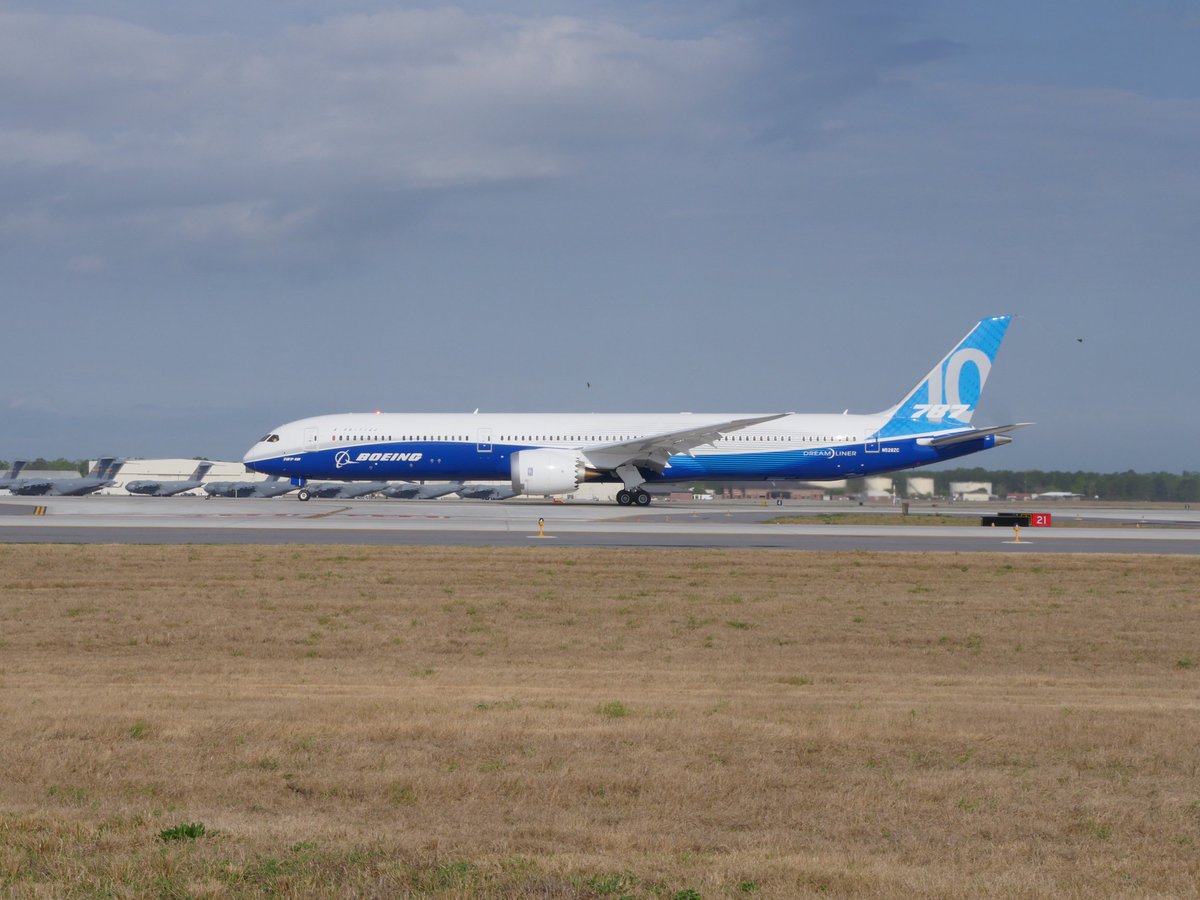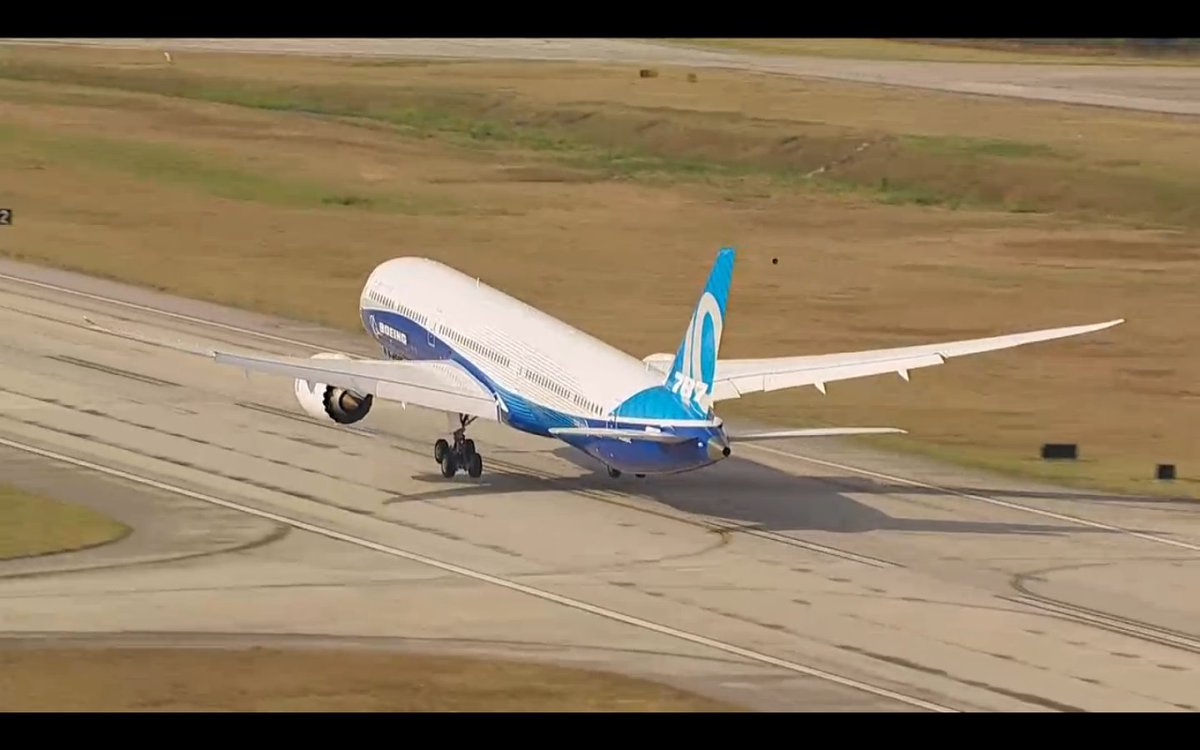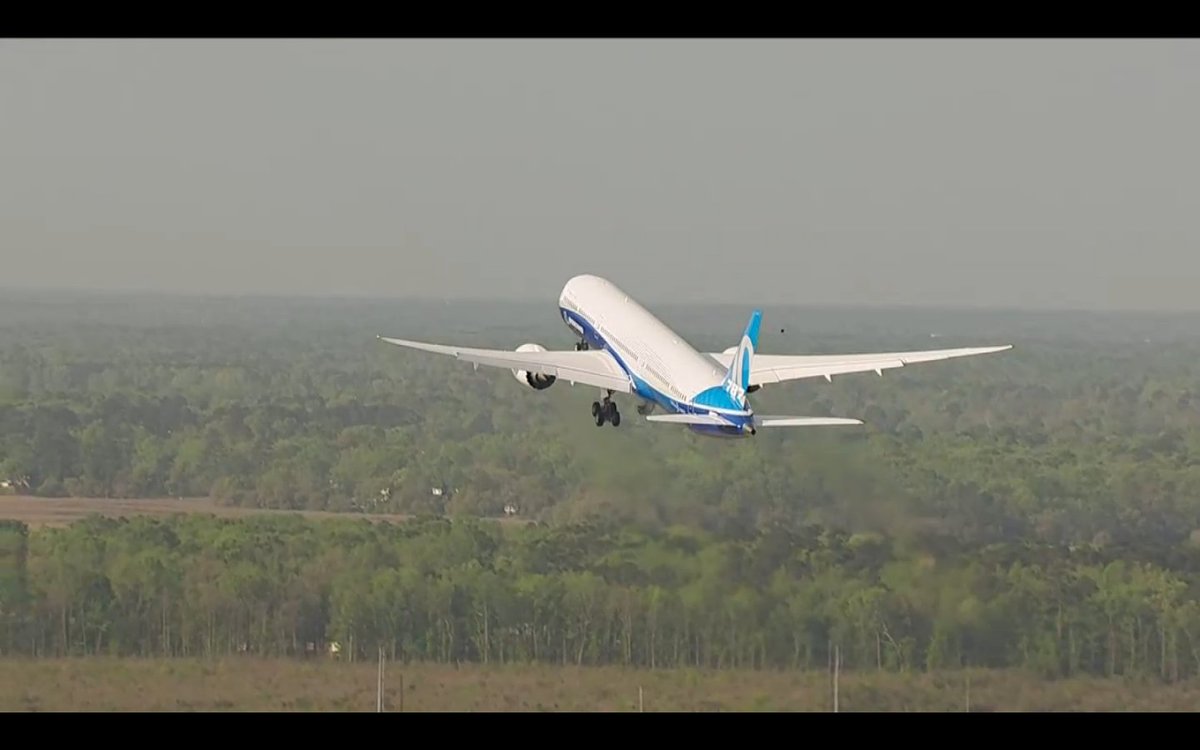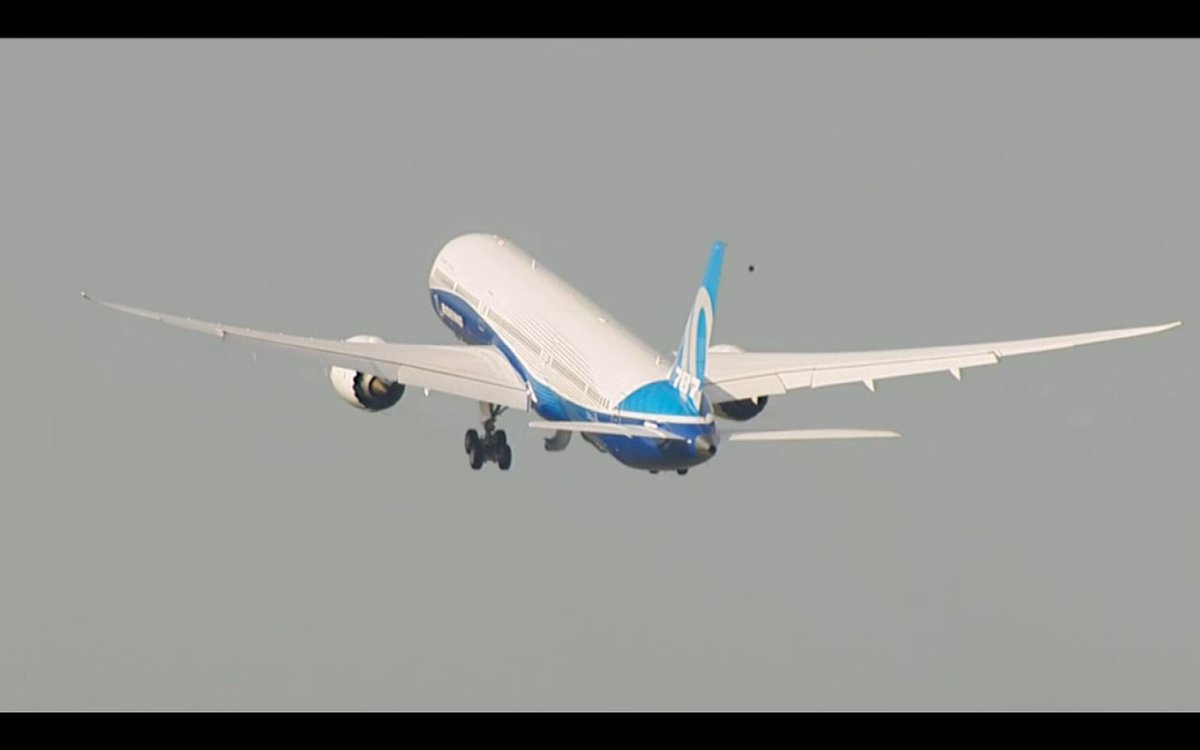 Boeing 787-10 voor eerste keer de lucht in
De langste versie van de Boeing 787 maakt vrijdagmiddag de eerste vlucht. De 787-10 vertrok rond 15.40 uur Nederlandse tijd vanuit Charleston, South Carolina. Bij de eerste take-off werd het toestel uitgezwaaid door veel medewerkers van Boeing.
Het toestel maakt als BOE1 een testvlucht boven Charleston. De eerste vlucht betekent het begin van de testperiode. Boeing verwacht dit snel te kunnen doen, omdat 95 procent van de onderdelen uit de 787-9 komt. Volgend jaar moet het vliegtuig gereed zijn voor commercieel gebruik.
De Dreamliner werd in februari ceremonieel onthuld tijdens de 'roll-out', in het bijzijn van President Trump. Hij bracht een bezoek aan de Boeing fabriek in South Carolina waar de serie wordt gebouwd.
Lang
De productie van de 787-10 vindt alleen plaats in Charleston; de romp van het toestel is te lang om Dreamlifter naar Everett te kunnen vervoeren, zoals bij de Boeing 787-8 en 787-9.
Singapore Airlines wordt de launch customer en neemt het toestel vanaf 2018 in gebruik. A\W
Ξ A I R G W A Y S Ξ
SOURCE: Boeing.com / Upinthesky.nl
DBk: Boeing.com / Livestream.com
AW-POST: 201703311530AR
A\W   A I R G W A Y S ®