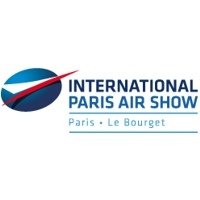 AW | 2017 06 19 20:53 | AIR SHOW
PARIS AIR SHOW 2017, MONDAY, 19 2017
Avances de la Feria de Paris Air Show Le Bourget 2017 del día Lunes, 19 de junio. [*]
AIRBUS
Air Lease Corp. ordena 12 más A321NEO's
Air Lease Corp. (ALC), con sede en Los Ángeles, California, ha firmado un pedido firme para 12 A321NEO adicionales.
La orden incremental toma el número de aviones que ALC ha recibido o pedido de Airbus a 279, que comprenden 70 aviones de fuselaje ancho y 209 aviones de pasillo único.
"El mercado de A321NEO's es fuerte y nuestros clientes quieren más aviones", dijo el presidente de ALC, John Plueger. "Este último pedido de neos adicionales cubrirá nuestros compromisos de colocación de clientes".
BOEING
El grupo Leisure TUI convierte 18 pedidos en 737 MAX
Toda la familia 737 MAX ha sido creada para ofrecer a los clientes un rendimiento, flexibilidad y eficiencia excepcionales, con menores costos por asiento y una amplia gama que abrirá nuevos destinos en el mercado de un solo pasillo.
SpiceJet de la India tomará 40 Boeing 737-10 MAX's
El portavoz indio de bajo costo SpiceJet ha firmado un memorando de entendimiento (MOU) que cubre 40 Boeing 737-10 MAX's, aunque 20 de ellos son conversiones de una orden existente de MAX 8. Una vez firmado, SpiceJet se unirá al grupo de clientes de lanzamiento del 737-10 MAX.
"El acuerdo, valorado en 4.700 millones de dólares a precios de lista actuales, se divide de manera equitativa entre 20 nuevos pedidos para el 737 MAX 10 y las conversiones de 20 de los aviones 737-8 MAX de la aerolínea de bajo costo de su orden actual a 737-10 MAX's", Boeing Dijo, anunciando el acuerdo en el Salón del Aire de París.
Boeing dijo que la orden será enviada a su sitio de pedidos y entregas una vez que se finalice. "Con la introducción de nuestros 737 MAXs el próximo año, podremos ampliar aún más nuestra red, manteniendo nuestros costos bajos para nuestros clientes", dijo el presidente y director gerente de SpiceJet, Ajay Singh. "Nos metimos en muchos problemas en 2014 y Boeing estaba allí para apoyarnos. Se aseguró SpiceJet fue revivido de nuevo y se hizo fuerte, por lo tanto, cuando decidimos hacer un nuevo pedido, decidimos quedarnos con nuestro Boeing y no creo que nos defraudará. Creemos que Max cambia completamente la economía de SpiceJet. "
Añadió que SpiceJet evaluó el A321NEO antes de colocar la orden original de MAX. "Airbus se acercó a nosotros con una oferta agresiva, pero pensamos que en el MAX teníamos un mejor avión y en Boeing un mejor socio".
Durante los últimos 24 meses, el factor de carga de SpiceJet ha sido superior al 94%. Singh dijo que el MAX 10 puede transportar hasta 230 pasajeros, la capacidad que es muy necesaria como "terriblemente limitados" aeropuertos como Delhi y Mumbai rápidamente se queda sin capacidad.
"Para esos aeropuertos, este es el avión perfecto para atraer más gente que antes. Este es el mercado de aviación de más rápido crecimiento en el mundo de hoy, pero a pesar de ser el mercado de más rápido crecimiento sólo el 3% de los indios vuelan. El potencial es enorme y SpiceJet tiene la intención de desempeñar un papel importante en el crecimiento del mercado indio ", dijo.
SpiceJet es también un cliente potencial para el nuevo medio de Boeing del mercado de aviones. "Desde nuestro lado, están muy en el mercado objetivo y un cliente objetivo", dijo el presidente y CEO de Boeing Commercial Airplanes, Kevin Mcallister. "La forma en que se están acercando a su crecimiento y manejando la línea aérea significa que pueden darnos una retroalimentación muy importante cuando lleguemos este avión al mercado". Singh respondió, diciendo: "Nos encantaría ser parte de las discusiones en medio de El mercado de aviones. Tenemos 1.300 millones de personas aquí que no necesariamente tienen que viajar a través de un centro. Creemos que hay un gran potencial en ese mercado. Todavía estamos en el proceso de absorber primero la flota MAX que vamos a conseguir, cubriendo nuestro propio país con aviones pequeños, pero ciertamente esto es algo para el futuro ".
Otra parte de la futura estrategia de SpiceJet es el potencial de ir a largo plazo. "La demanda está ciertamente allí, pero no estoy seguro de que la economía funcione en este momento, así que esto es algo que estamos estudiando y discutiremos con Boeing ampliamente", dijo Singh.
SpiceJet opera una flota de 35 737NGs y 20 Bombardier Q400s. La aerolínea planea aumentar su flota a 200 aeronaves para fines de la década y está buscando expandirse regionalmente con la familia 737 MAX. La aerolínea india recibirá su primer 737 MAX en 2018.
BOMBARDIER
Bombardier CSeries impulsada por el interés de Qatar Air y Air Baltic
El jet de la serie C de la marca Bombardier Inc., que no ha ganado un nuevo contrato importante en más de un año, recibió un impulso del interés de Qatar Airways y Air Baltic Corp. y de una nueva empresa de leasing entre el mayor fabricante de planemakers Accionista externo y General Electric Co.
El modelo de pasillo único podría ser adecuado para una operación india que Qatar Air ha obtenido permiso para establecer, dijo el lunes el director ejecutivo del transportista del Golfo Pérsico, Akbar Al Baker, en el Salón del Aire de París. AirBaltic dijo que los primeros chorros de un pedido de 20 CS300s han superado los objetivos de quemado de combustible y confirmó que está progresando con una evaluación de la variante CS100 más pequeña.
CFM TURBINAS
CFM International inició el Salón del Aire de París, ganando más de 8.000 millones de dólares en pedidos de motores familiares LEAP, mientras que el LEAP-1B fue anunciado como el motor exclusivo del Boeing 737-10 MAX.
El LEAP-1B es también el motor de fuente única para las otras variantes del 737 MAX. La empresa conjunta de GE Aviation / Safran Aircraft Engines también ganó importantes concursos de órdenes con su rival Pratt & Whitney para alimentar el avión familiar Airbus A320NEO con el motor LEAP-1A.
CFM dijo que la configuración actual del LEAP-1B "es capaz de cumplir con los requisitos de empuje" para el 737 MAX 10, que será un tramo de 66 pulgadas desde el 737 MAX 9 y transportará hasta 230 pasajeros.
GE Capital Aviation Services (GECAS), CBD Aviation Lease Finance, Grupo TUI, Tibet Financial Leasing y SpiceJet fueron los primeros en anunciar 737 compromisos MAX 10 en la feria.
GECAS también anunció una orden firme para motores LEAP-1A valuados en 2.900 millones de dólares como precios de lista para alimentar a 100 aviones de la familia Airbus A320NEO que ordenó en el programa.
Además, China Spring Airlines firmó un acuerdo con CFM para ordenar motores LEAP-1A para alimentar 60 nuevos aviones Airbus A320NEO / A321NEO previamente ordenados y programados para entrega entre 2019 y 2023. La orden del motor fue valorada en casi $ 1.7 mil millones a precios de lista.
International Airlines Group (IAG), matriz de British Airways e Iberia, seleccionó el motor LEAP-1A para suministrar energía a 55 aviones de la familia A320NEO previamente ordenados y programados para comenzar a entregar en 2018. El acuerdo incluye motores de repuesto y un acuerdo de soporte a largo plazo.
ICBC Leasing de China colocó una orden para los motores LEAP-1A valorados en $ 1.1 mil millones para poder 40 A320NEO's pedidos previamente. 
PARIS AIR SHOW 2017
PARIS AIR SHOW 2017, MONDAY, 19 2017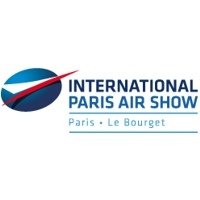 Advances of the Paris Air Show Le Bourget 2017 of the day Monday, June 19. [*]
AIRBUS
Air Lease Corp. orders 12 more A321NEO's
Los-Angeles, California-based Air Lease Corp. (ALC) has signed a firm order for 12 additional A321NEO's.
The incremental order takes the number of aircraft which ALC has taken delivery of or ordered from Airbus to 279, comprising 70 widebody and 209 single-aisle aircraft.
"The market for A321NEO's is strong and our customers want more aircraft," ALC president and CEO John Plueger said. "This latest order for additional NEO's will fill our customer placement commitments."
BOEING
Leisure group TUI converts 18 orders to 737 MAX
The entire 737 MAX family has been created to offer customers exceptional performance, flexibility and efficiency, with lower per-seat costs and an extended range that will open up new destinations in the single-aisle market.
India's SpiceJet to take 40 Boeing 737 MAX 10s
Indian low-cost carrier SpiceJet has signed a memorandum of understanding (MOU) covering 40 Boeing 737 MAX 10s, although 20 of these are conversions from an existing MAX 8 order. Once firmed, SpiceJet will join the 737-10 MAX launch customer group.
"The agreement, valued at $4.7 billion at current list prices, is split evenly between 20 new orders for the 737 MAX 10 and conversions of 20 of the low-cost carrier's 737 MAX 8 airplanes from its existing order to 737-10 MAX's," Boeing said, announcing the agreement at the Paris Air Show.
Boeing said the order will be posted to its orders and deliveries website once it is finalized. "With the introduction of our 737 MAXs next year, we will be able to further expand our network, while keeping our costs low for our customers," SpiceJet chairman and managing director Ajay Singh said. "We got into a lot of trouble in 2014 and Boeing was there to support us. They ensured SpiceJet was revived again and became strong, therefore when we decided to place a new order, we decided to stick with our Boeing and I don't think they will let us down. We think max completely change economics of SpiceJet."
He added that SpiceJet evaluated the A321NEO before placing the original MAX order. "Airbus approached us with an aggressive offer, but we felt that that in the MAX we had a better aircraft and in Boeing a better partner."
Over the last 24 months, SpiceJet's load factor has been over 94%. Singh said the MAX 10 can carry up to 230 passengers, capacity which is much-needed as "terribly slot-constrained" airports like Delhi and Mumbai quickly run out of capacity.
"For those airports, this is the perfect aircraft to get more people in than before. This is the fastest growing aviation market in the world today, but despite being the fastest growing market only 3% of Indians fly. The potential is enormous and SpiceJet intends to play a large part in the growth of the Indian market," he said.
SpiceJet is also a potential customer for Boeing's new middle of the market aircraft. "From our side, they are very much in the target market and a target customer," Boeing Commercial Airplanes president and CEO Kevin Mcallister said. "The way they are approaching their growth and running the airline means they can give us very important feedback if and when we bring this aircraft to market." Singh responded, saying: "We would love to be part of the discussions on the middle of the market aircraft. We have 1.3 billion people here who don't necessarily need to travel through a hub. We think there is great potential in that market. We are still in the process of first absorbing the MAX fleet that we are going to get, covering our own country with small aircraft, but certainly this is something for the future."
Another part of SpiceJet's future strategy is the potential to go long haul. "The demand is certainly there, but I'm not sure the economics work at this time, so this is something we are studying and will be discussing with Boeing extensively," Singh said.
SpiceJet operates a fleet of 35 737NGs and 20 Bombardier Q400s. The carrier plans to grow its fleet to 200 aircraft by the end of the decade and is looking to expand regionally with the 737 MAX family. The Indian carrier will take delivery of its first 737 MAX in 2018.
BOMBARDIER
Bombardier C Series buoyed by Qatar Air and Air Baltic interest
Bombardier Inc.'s marquee C Series jet, which hasn't won a major new contract in more than a year, got a boost from interest at Qatar Airways and Air Baltic Corp. and from a new jet-leasing venture between the planemaker's largest outside shareholder and General Electric Co.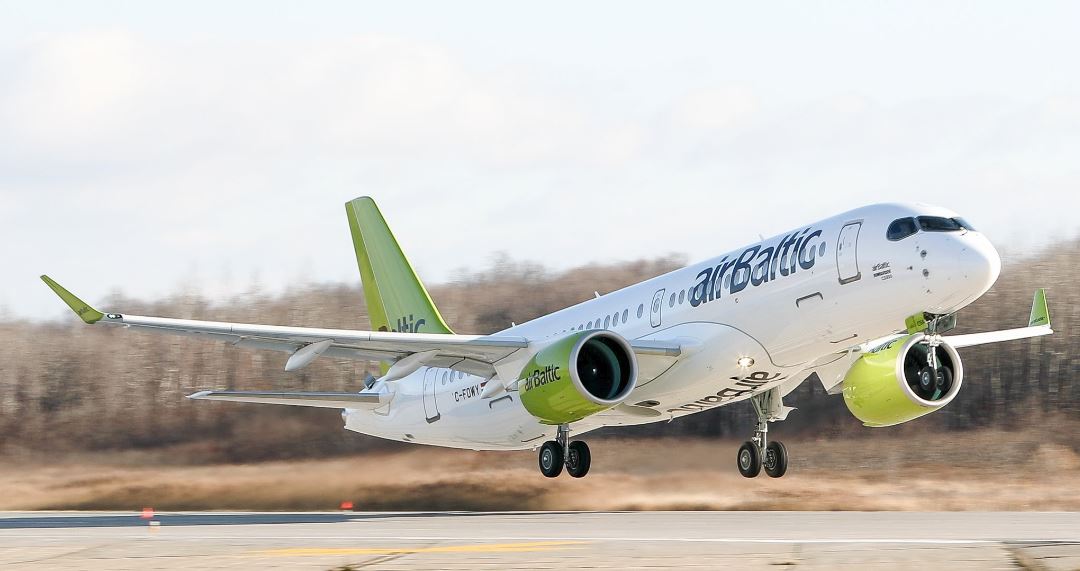 The single-aisle model could be suited to an Indian operation that Qatar Air has won permission to establish, the Persian Gulf carrier's chief executive officer, Akbar Al Baker, said Monday at the Paris Air Show. AirBaltic said the first jets from an order for 20 CS300s have outperformed fuel-burn targets and confirmed it is progressing with an evaluation of the smaller CS100 variant.
CFM ENGINE
CFM International had a banner start to the Paris Air Show, winning more than $8 billion worth of LEAP family engine orders while the LEAP-1B was announced as the exclusive engine for the Boeing 737-10 MAX.
The LEAP-1B is also the sole-source engine for the other variants of the 737 MAX. The GE Aviation/Safran Aircraft Engines joint venture also won major order competitions with rival Pratt & Whitney to power Airbus A320neo family aircraft with the LEAP-1A engine.
CFM said the LEAP-1B's current configuration "is capable of meeting the thrust requirements" for the 737 MAX 10, which will be a stretch of 66 inches from the 737-9 MAX  and carry up to 230 passengers.
GE Capital Aviation Services (GECAS), CBD Aviation Lease Finance, TUI Group, Tibet Financial Leasing and SpiceJet were the first to announce 737-10 MAX commitments at the show.
GECAS additionally announced a firm order for LEAP-1A engines valued at $2.9 billion as list prices to power 100 Airbus A320neo family aircraft it ordered at the show.
Also, China's Spring Airlines signed an agreement with CFM to order LEAP-1A engines to power 60 new Airbus A320NEO/A321NEO aircraft previously ordered and scheduled for delivery between 2019 and 2023. The engine order was valued at nearly $1.7 billion at list prices.
International Airlines Group (IAG), parent of British Airways and Iberia, selected the LEAP-1A engine to power 55 A320NEO family aircraft previously ordered and scheduled to begin delivering in 2018. The agreement includes spare engines and a long-term support agreement.
China's ICBC Leasing placed an order for LEAP-1A engines valued at $1.1 billion to power 40 A320NEO's previously ordered. A\W
DATA: Algunos post pueden ser actualizados, debido a la velocidad de la frecuencia de la información que está siendo analizada. / Some post can be updated due to the speed of the frequency of the information being analyzed.
Ξ A I R G W A Y S Ξ
SOURCE: Atwonline.com / Reuters.com / Theglobeandmail.com
DBk: Boeing.com / Twimg.com
AW-POST: 201706192053AR
A\W A I R G W A Y S ®