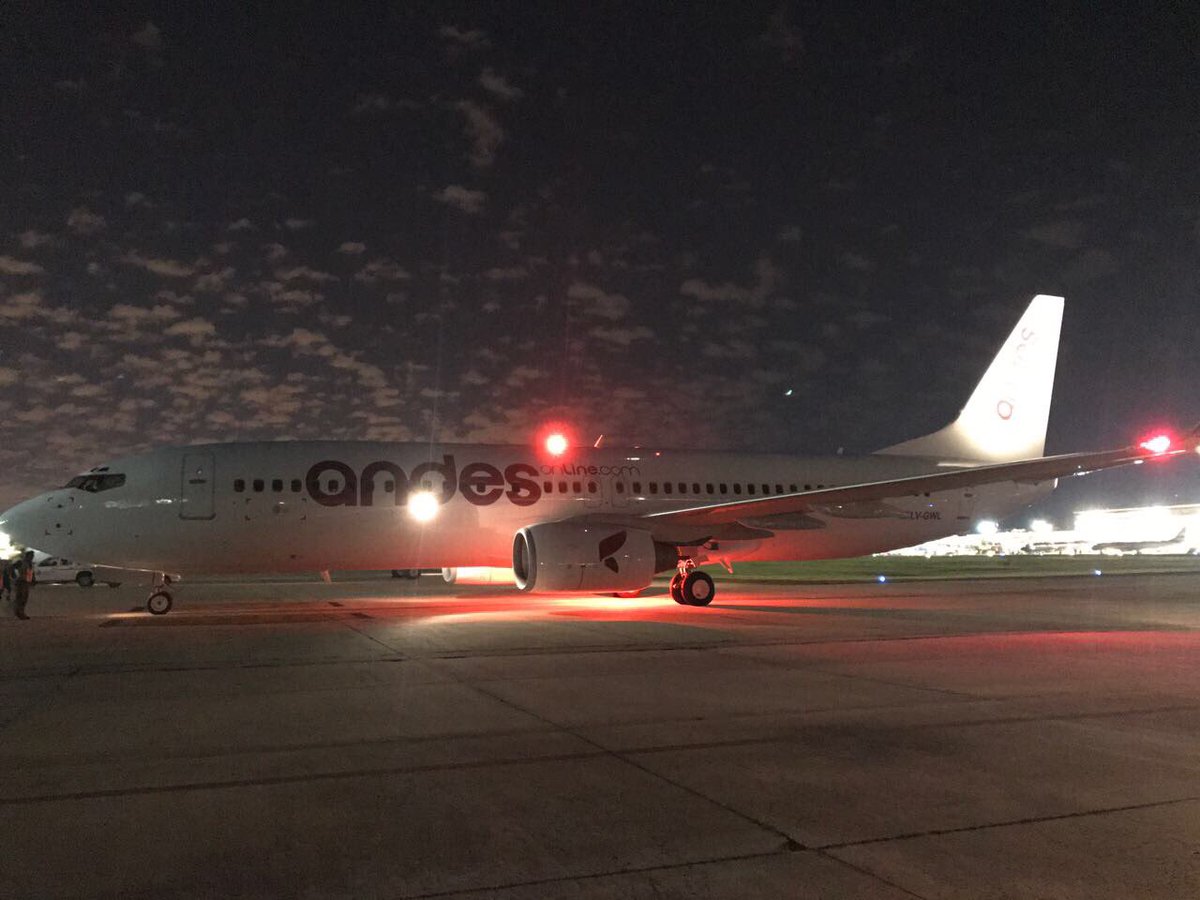 AW | 2017 06 18 23:20 | AIRLINES ROUTES
Con un Boeing 737 que sumó a su flota la empresa abrió la nueva ruta a ese importante destino turístico
La empresa aérea Andes inaugurará este lunes sus vuelos diarios a San Carlos de Bariloche y lo hará estrenando su flamante adquisición, un Boeing 737-800 que incorporó esta semana a su flota.
La aeronave de matrícula LV-GWL conectará Buenos Aires con Bariloche en la inauguración de esta ruta partiendo desde Aeroparque a las 11,40 horas. "Éste es un nuevo hito en los 11 años de vida de Andes Líneas Aéreas. Hemos incorporado nuestro primer Boeing 737-800 y con él inauguraremos una de las rutas más caras para nosotros, como es Bariloche, donde operamos ya desde hace más de tres años con vuelos charters, llevando estudiantes secundarios desde distintos puntos del país", señaló a Télam Horacio Preneste, gerente general de la compañía.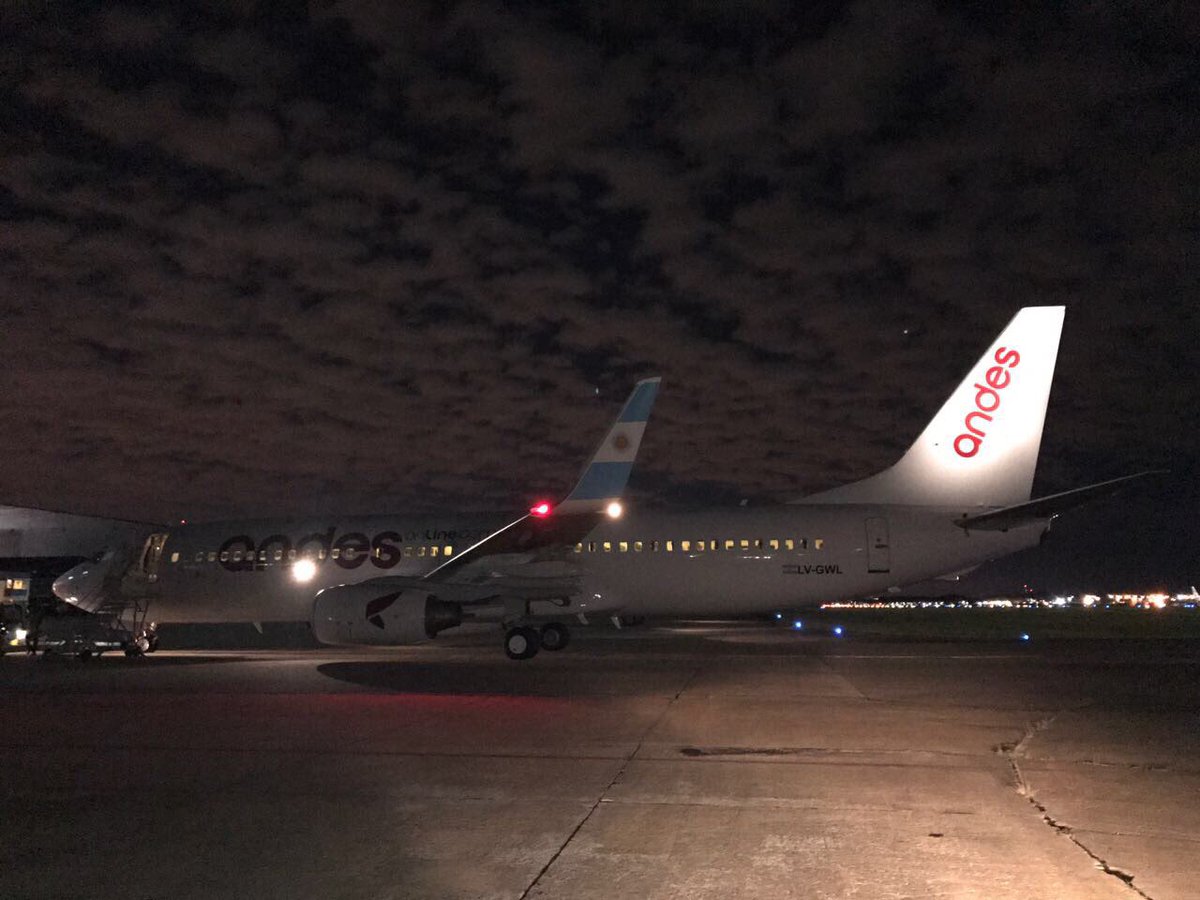 Andes inaugurates its daily flight to Bariloche with a Boeing 737-800
With a Boeing 737 that added to its fleet the company opened the new route to that important tourist destination
The airline Andes will open its daily flights to San Carlos de Bariloche on Monday and will launch its brand new acquisition, a Boeing 737-800 that this week added to its fleet.
The LV-GWL will connect Buenos Aires with Bariloche at the inauguration of this route starting from Aeroparque at 11.40 hours. «This is a new milestone in the 11 years of life of Andes Líneas Aéreas. We have incorporated our first Boeing 737-800 and with it we will inaugurate one of the most expensive routes for us, such as Bariloche, where we have operated for more than three years with charter flights, carrying secondary students from different parts of the country,» he said. Télam Horacio Preneste, general manager of the company. A \ W
Ξ A I R G W A Y S Ξ
SOURCE:  Telam.com.ar
DBk:  Twimg.com
AW-POST: 201706182320AR
A\W   A I R G W A Y S ®