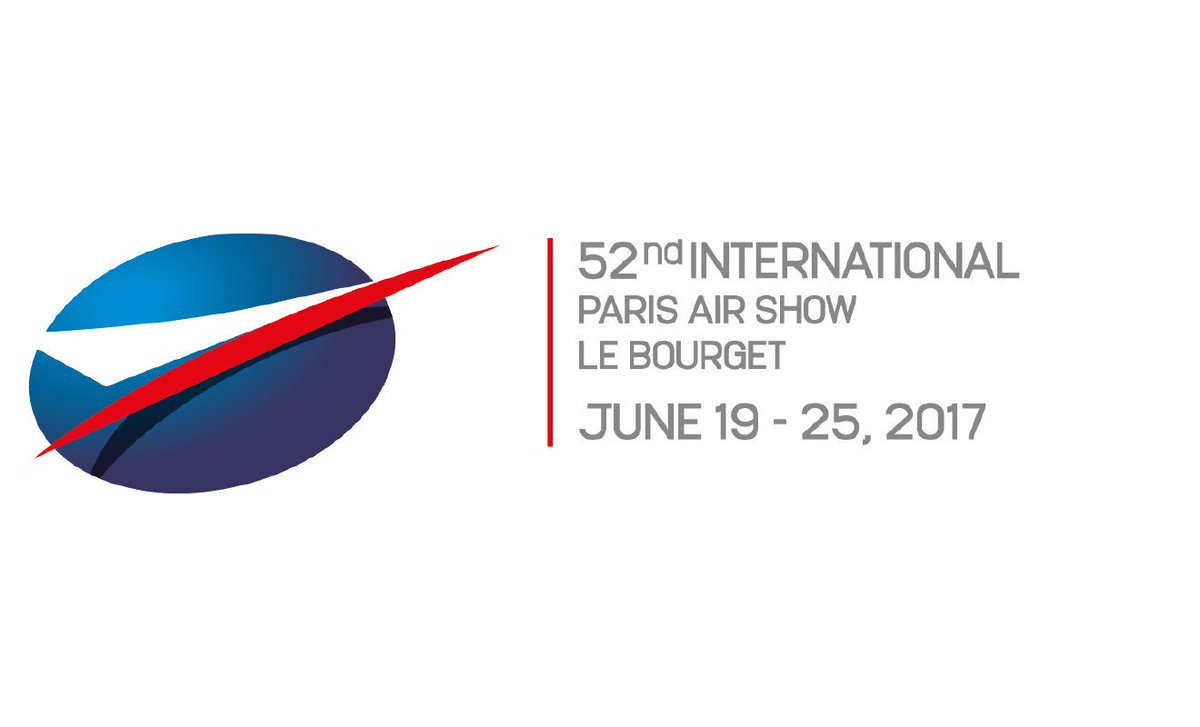 AW | 2017 06 20 18:44 | AIR SHOW
PARIS AIR SHOW LE BOURGET 2017 / TUESDAY, 20 JUNE 2017
AIRBUS
Delta ordena 10 más Airbus A321CEO
Delta Air Lines anunció un pedido de 10 Airbus A321CEOs en el Salón del Aire de París el 20 de junio, sumando 30 A321 ordenados por la aerolínea con sede en Atlanta en mayo. La nueva orden colocada en La Bourget está valorada en aproximadamente $ 1.2 mil millones a precios de lista. Los A321 de Delta son alimentados por los motores CFM56 de CFM International.
«El A321 se está convirtiendo rápidamente en un avión favorito de nuestros clientes y empleados por igual«, señaló el vicepresidente de Delta Supply Chain y la flota Greg May. «[Su] economía operativa y capacidad del cliente lo convierten en un gran ajuste para nuestra red doméstica en Estados Unidos». Total, Delta ha pedido 122 A321CEOs, el primero de los cuales fue entregado en marzo de 2016.
Muchos de los A321 de Delta están siendo entregados desde la planta de fabricación de Airbus US en Mobile, Alabama. La aerolínea recibió su primer A321 fabricado en Estados Unidos en diciembre de 2016. Airbus dijo que su instalación móvil debería producir cuatro aviones al mes para fines de 2017, la mayoría de los aviones se dirigirán a los clientes estadounidenses de Airbus.
La entrega del primer A350-900 XWB de Delta está programada para el verano de 2017, dijo Airbus. Cuatro A350-900 adicionales se entregarán en 2017, todos parte de una orden original para 25 del modelo. Delta llegó a un acuerdo con Airbus en mayo para aplazar la entrega de los próximos 10 A350, originalmente programados para ser entregados en 2019 y 2020, «de dos a tres años con flexibilidad de entrega adicional», según un comunicado de Delta en ese momento. El CEO de Delta, Ed Bastian, se refirió a un «exceso de capacidad en widebodies mientras miramos a la industria en su conjunto» durante la conferencia telefónica de ganancias del primer trimestre en abril. Al 31 de mayo, la flota de Delta incluía 188 aviones Airbus, incluyendo 146 miembros de la familia A320 y 42 A330.
BOEING
Mundo obtiene primer vistazo en Boeing '797'
El mundo se ha dado un vistazo a los planes de Boeing para un nuevo avión pequeño pasillo doble del 797. Boeing lanzó el martes la primera imagen de su nuevo «avión de mercado medio» en el Salón del Aire de París como un teaser de lo que será el primer avión nuevo de la compañía desde su 787 Dreamliner. Han pasado casi seis años desde que el Dreamliner entró en servicio por primera vez después de una década de desarrollo. Y el nuevo jet Boeing se ha convertido en el avión más esperado en la aviación comercial.
Los líderes de la industria han comenzado a llamar el 797, el siguiente en la serie de 60 años que comenzó con el Boeing 707. El jet será adaptado para ofrecer alivio a los aeropuertos congestionados en rutas como Nueva York a Los Ángeles, pero también debe ser lo suficientemente eficiente Para servir a vuelos de mediano alcance que conectan los EE.UU. a ciudades europeas más pequeñas, por ejemplo. Supondría entre 220 y 270 pasajeros para vuelos de hasta 5.200 millas náuticas, o un poco más de 10 horas.
Boeing cree que podría haber un mercado para más de 4.000 aviones de este tipo durante 20 años a partir de 2025 cuando el 797 volaría primero con las aerolíneas. El jet llenaría una brecha entre el caballo de batalla 737 de un solo pasillo de Boeing y su avanzado rango largo 787. Un avión de pasajeros nuevo vale cientos de miles de millones de dólares para la economía global. Estados Unidos van a cortejar a Boeing por nuevas fábricas, y los proveedores de todo el mundo competirán para construir una parte del avión.
Los detalles todavía son muy pocos, pero Boeing ha hablado con 57 clientes potenciales. Una de esas aerolíneas, el operador indio de bajo costo SpiceJet, dijo que estaba muy interesado en el nuevo avión para aliviar la congestión aeroportuaria y abrir nuevas rutas desde el sur de Asia. «Tenemos 1.300 millones de personas en nuestro país, tienen que viajar a diferentes partes del mundo y no necesariamente tienen que viajar a través de los centros que han sido creados por varias aerolíneas en ambos lados de nuestro país», dijo SpiceJet CEO Ajay Singh.
Las alas y el fuselaje se construirán principalmente a partir de material compuesto de fibra de carbono como el 787 Dreamliner, dijo Mike Delaney, vicepresidente de desarrollo de aviones de Boeing. Airbus, el gran rival global de Boeing, dice que ya tiene aviones que pueden servir al mercado que el 797 apuntaría. Delaney cuestionó esa afirmación, diciendo que una aerolínea había estimado que el nuevo avión de Boeing podría reducir los costos de vuelo en hasta un 45% en comparación con el avión A330neo de Airbus.
EMBRAER
Embraer cierra acuerdos para la venta de hasta 50 E-Jet's
Entre los acuerdos, la empresa firmó con Fuji Dream Airlines un acuerdo de valor estimado en 274 millones de dólares.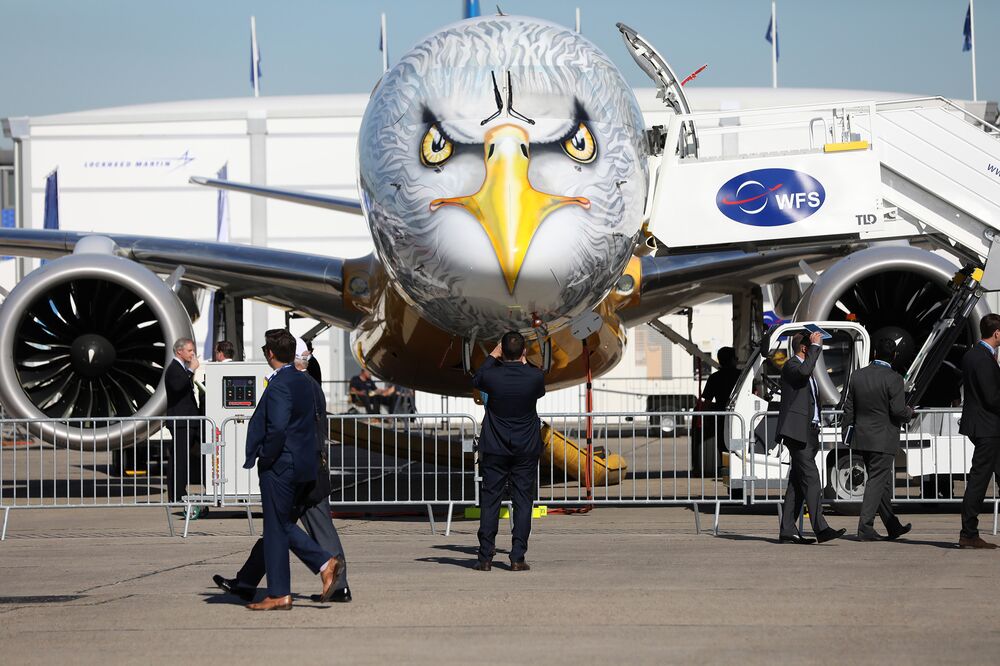 Embraer firmó durante el París Airshow acuerdos con diferentes participantes del mercado de aviación para la venta de hasta 50 jets, informó el fabricante en comunicados el martes. Entre ellos, la empresa firmó con Fuji Dream Airlines un acuerdo de valor estimado en 274 millones de dólares, que incluye una petición firme de tres aeronaves E175 y derechos de compra para otros tres jets del mismo modelo. Embraer anunció una solicitud firme de KLM CityHopper, subsidiaria regional de la aerolínea holandesa, para dos jets E190, con entrega prevista para 2018 y precio de lista de 101 millones de dólares. Embraer también confirmó la firma de un acuerdo con Japan Airlines para una solicitud firme de un E190 adicional, al tiempo que celebra un año del inicio de las operaciones del E190 en Japón.
El fabricante brasileño aún recibió de «cliente no divulgado» solicitud firme para 10 jets E195-E2 y derechos de compra para 10 aeronaves E190-E2. En un comunicado, Embraer aclara que el pedido firme tiene un valor estimado en 666 millones de dólares y se incluirá en la cartera de pedidos del segundo trimestre de 2017.
Paralelamente, la empresa firmó un término de compromiso con otro «cliente no divulgado» para 20 jets E190-E2, por valor de 1.182 millones de dólares, pero el contrato está sujeto a la documentación final por el cliente.
Antes, Embraer había comunicado una petición firme de la compañía aérea bielorrusa Belavia para dos jets de la generación actual de E-Jets (un E175 y otro E195), por valor de 99.1 millones de dólares, con entrega en 2018.
MITSUBISHI
Mitsubishi Extra MRJs para pruebas
Mitsubishi está considerando la construcción de uno, o tal vez dos, avión de prueba adicional de vuelo para ayudarlo a través de su proceso de certificación para el Mitsubishi Regional Jet muy retrasado.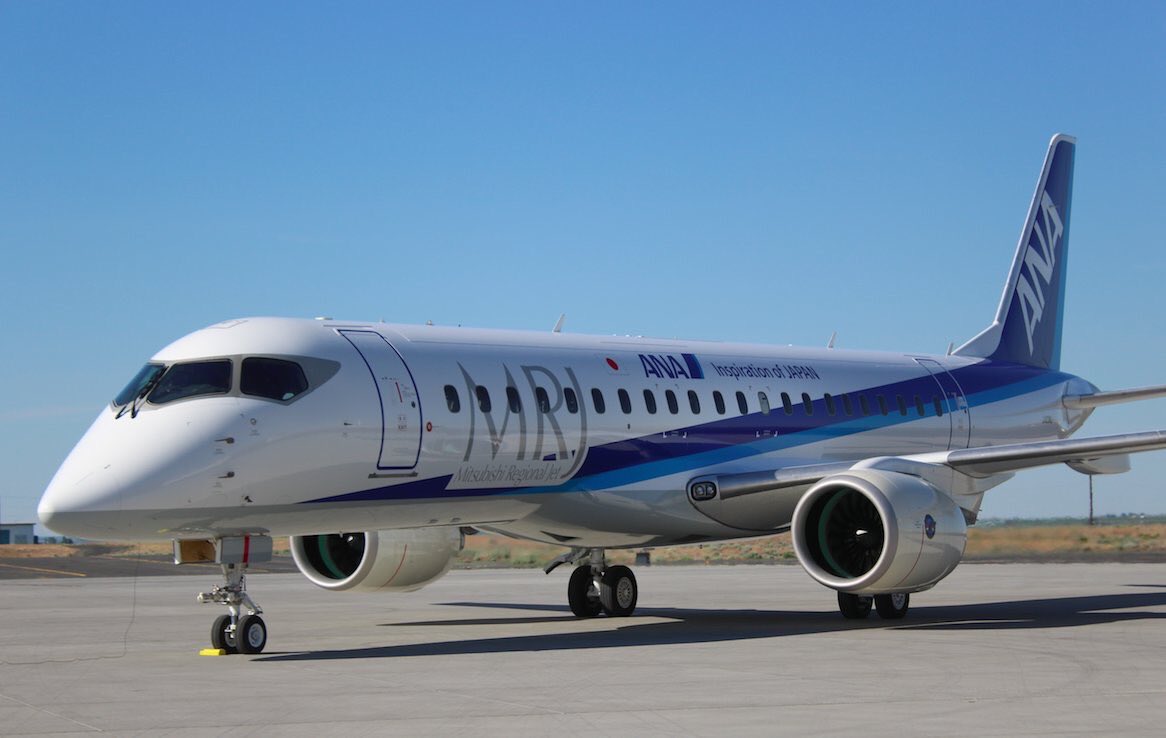 Ya hay cinco aviones de prueba MRJ, cuatro de los cuales están basados ​​en Moses Lake, Estado de Washington, en los Estados Unidos; La flota ha representado hasta ahora 940 horas de tiempo de vuelo, dijo el director de programa de Mitsubishi Aircraft Corp. Alex Bellamy.
Esos cinco aviones, todos los modelos de MRJ 90, se están utilizando para cerrar las varias áreas que tienen que ser certificadas por la oficina de aviación civil de Japón. Aunque todavía no se ha tomado una decisión definitiva, «la forma más rápida y sencilla de hacerlo es construir otro avión», dijo. La construcción de un segundo avión nuevo daría a Mitsubishi capacidad adicional para cerrar las pruebas tan pronto como sea posible.
Mitsubishi está dispuesto a conseguir el MRJ en el servicio de línea aérea lo más rápidamente posible después de una serie de retrasos en el programa de desarrollo de la aeronave. La más reciente, anunciada a principios de este año, retrasó la fecha de entrada en servicio en dos años, a mediados de 2020.
Las razones del retardo se centraron en los cambios en una bahía de aviónica y las alteraciones resultantes en el sistema de cableado de la aeronave a medida que se trasladaban las distintas cajas de aviónica, dijo Bellamy. Ese ha sido un proceso extremadamente complicado, pero el diseño revisado fue congelado.
Bellamy dijo que después de que se anunciara el último retraso, la compañía trajo a varios consultores independientes de todo el mundo para ejecutar la regla sobre la nueva configuración técnica de la aeronave, «sistema por sistema». Los expertos dieron la aprobación a la revisión revisada de la compañía Planes y ahora es «confidente y cómodo sobre el horario revisado.»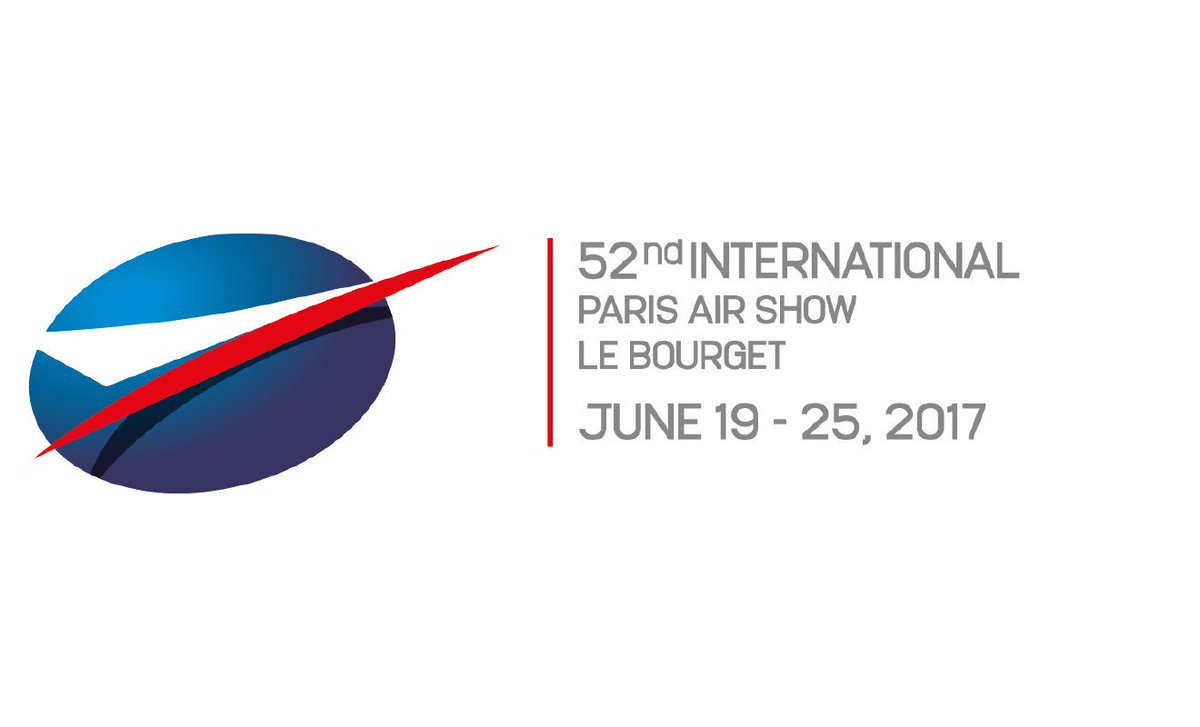 AIRBUS
Delta orders 10 more Airbus A321CEO
Delta Air Lines announced an order for 10 Airbus A321CEO's at the Paris Air Show June 20, adding to 30 A321s ordered by the Atlanta-based carrier in May. The new order placed at La Bourget is valued at approximately $1.2 billion at list prices. Delta's A321s are powered by CFM International's CFM56 engines.
"The A321 is fast becoming a favorite aircraft of our customers and employees alike," Delta SVP-supply chain management and fleet Greg May said. "[Its] operating economics and customer capacity make it a great fit for our US domestic network. All totaled, Delta has ordered 122 A321ceos, the first of which was delivered in March 2016.
Many of Delta's A321s are being delivered from the Airbus US manufacturing facility in Mobile, Alabama. The airline received its first US-manufactured A321 in December 2016. Airbus said its Mobile facility is expected to produce four aircraft per month by the end of 2017, with most aircraft going to Airbus' US customers.
Delivery of Delta's first A350-900 XWB is slated for summer 2017, Airbus said. Four additional A350-900s are to be delivered in 2017, all part of an original order for 25 of the model. Delta reached an agreement with Airbus in May to defer delivery of the next 10 A350s, originally scheduled to be delivered in 2019 and 2020, "by two to three years with additional delivery flexibility," according to a Delta statement at the time. Delta CEO Ed Bastian referred to an "excess capacity in widebodies as we look to the industry as a whole" during the company's first-quarter earnings conference call in April. As of May 31, Delta's fleet included 188 Airbus aircraft, including 146 A320 family members and 42 A330 widebodies.
BOEING
World gets first peek at Boeing '797'
The world has been given a peek at Boeing's plans for a new small twin-aisle aircraft of Boeing 797. Boeing released the first image of its new «middle-market airplane» at the Paris Air Show on Tuesday as a teaser for what will be the company's first new airliner since its 787 Dreamliner. It's been nearly six years since the Dreamliner first went into service after a decade in development. And the new Boeing jet has become the most anticipated airplane in commercial aviation.
COMPARATIVE AIRBUS A322X & BOEING 797
Industry leaders have started calling it the 797, the next in the 60 year series that started with the Boeing 707. The jet will be tailored to offer relief to congested airports on routes such as New York to Los Angeles, but should also be efficient enough to serve medium-range flights connecting the U.S. to smaller European cities, for example. It would seat between 220 and 270 passengers for flights of up to 5,200 nautical miles, or just over 10 hours.
Boeing believes there could be a market for more than 4,000 such aircraft over 20 years starting around 2025 when the 797 would first fly with airlines. The jet would fill a gap between Boeing's single-aisle 737 workhorse and its advanced long range 787. A new airliner is worth many hundreds of billions of dollars to the global economy. U.S. states will woo Boeing for new factories, and suppliers around the world will vie to build a part of the jet.
Details are still few and far between, but Boeing has talked to 57 potential customers. One such airline, Indian low-cost operator SpiceJet, said it was very interested in the new jet to relieve airport congestion and open new routes from South Asia. «We have 1.3 billion people in our country, they need to travel to different parts of the world and they don't necessarily need to travel through the hubs that have been created by several airlines on both sides of our country,» said SpiceJet CEO Ajay Singh.
The wings and fuselage will be built primarily from carbon fiber composite material like the larger 787 Dreamliner, said Mike Delaney, Boeing's vice president of airplane development. Airbus, Boeing's big global rival, says it already has jets that can serve the market the 797 would target. Delaney challenged that claim, saying that one airline had estimated that Boeing's new airliner could cut flying costs by as much as 45% compared to Airbus' A330NEO jet.
EMBRAER
Embraer closes agreements for sale of up to 50E-Jet's
Among the agreements, the company signed with Fuji Dream Airlines an agreement worth estimated at 274 million dollars.
Embraer signed during the Paris Airshow agreements with different aviation market participants for the sale of up to 50 jets, the manufacturer said in communiqués on Tuesday. Among them, the company signed with Fuji Dream Airlines an estimated value of 274 million dollars, which includes a firm request of three E175 aircraft and purchase rights for three other jets of the same model. Embraer announced a firm request from KLM CityHopper, a Dutch airline's regional subsidiary, for two E190 jets, scheduled for delivery in 2018 and list price of $ 101 million. Embraer also confirmed the signing of an agreement with Japan Airlines for a firm request for an additional E190, while celebrating one year of the start of E190 operations in Japan.
The Brazilian manufacturer still received an «undisclosed customer» firm order for 10 E195-E2 jets and purchase rights for 10 E190-E2 aircraft. In a statement, Embraer clarifies that the firm order has an estimated value of 666 million dollars and will be included in the order book of the second quarter of 2017.
At the same time, the company signed an agreement with another «undisclosed customer» for 20 E190-E2 jets, worth $ 1.182 billion, but the contract is subject to final documentation by the customer.
Earlier, Embraer had communicated a firm request from Belarusian airline Belavia for two jets of the current generation of E-Jets (an E175 and another E195) worth 99.1 million dollars, with delivery in 2018.
MITSUBISHI
Mitsubishi Extra MRJs for Testing
Mitsubishi is considering building one, or perhaps two, extra flight-test aircraft to help it through its certification process for the heavily delayed Mitsubishi Regional Jet.
There are already five MRJ flight-test aircraft, four of which are based at Moses Lake, Washington State, in the U.S.; the fleet has so far accounted for 940 hours of flight time, said Mitsubishi Aircraft Corp. program director Alex Bellamy.
Those five aircraft, all MRJ 90 models, are being used to close out the various areas that have to be certificated by Japan's Civil Aviation Bureau. Although a definite decision has not yet been made, "the quickest and easiest way to do that is to build another aircraft," he said. Building a second new aircraft would give Mitsubishi additional capacity to close out the tests as quickly as possible.
Mitsubishi is keen to get the MRJ into airline service as quickly as possible after a series of delays in the aircraft's development program. The most recent, announced early this year, pushed back the in-service date by two years, to mid-2020.
The reasons for the delay centered around changes to an avionics bay and the resulting alterations to the aircraft's wiring system as the various avionics boxes were moved around, said Bellamy. That had been an extremely complicated process, but the revised design was then frozen.
Bellamy said that, after the latest delay was announced, the company brought in several independent consultants from around the world to run the rule over the aircraft's new technical configuration, "system by system." The experts gave the go-ahead to the company's revised plans and it is now "confident and comfortable about the revised schedule." A \ W
Ξ A I R G W A Y S Ξ
SOURCE:  Cnn.com / Aviationweek.com / Siae.fr / Atwonline.com
DBk:  Twimg.com / Bloomberg.com / Embraer.com
AW-POST: 201706201844AR
A\W   A I R G W A Y S ®