AW | 2018 02 07 05:18 | AIRPORTS
Reunión contra los planes de expansión del Aeropuerto de Lelystad, Países Bajos
El partido político GroenLinks bajo el líder, Jesse Klaver, repitió su deseo de detener los planes de expansión del Aeropuerto de Lelystad a través del ayuntamiento de Ámsterdam. Amsterdam tiene una participación en el Grupo Schiphol y el Aeropuerto de Lelystad es nuevamente propiedad de Schiphol.
Por otro lado, los defensores del Aeropuerto de Lelystad se dieron a conocer cada vez más. Por ejemplo, una docena de círculos empresariales locales indicaron recientemente que están a favor de la expansión. Esto es porque el aeropuerto proporciona un nuevo empleo. Si la expansión no se lleva a cabo se cancelarán muchas inversiones.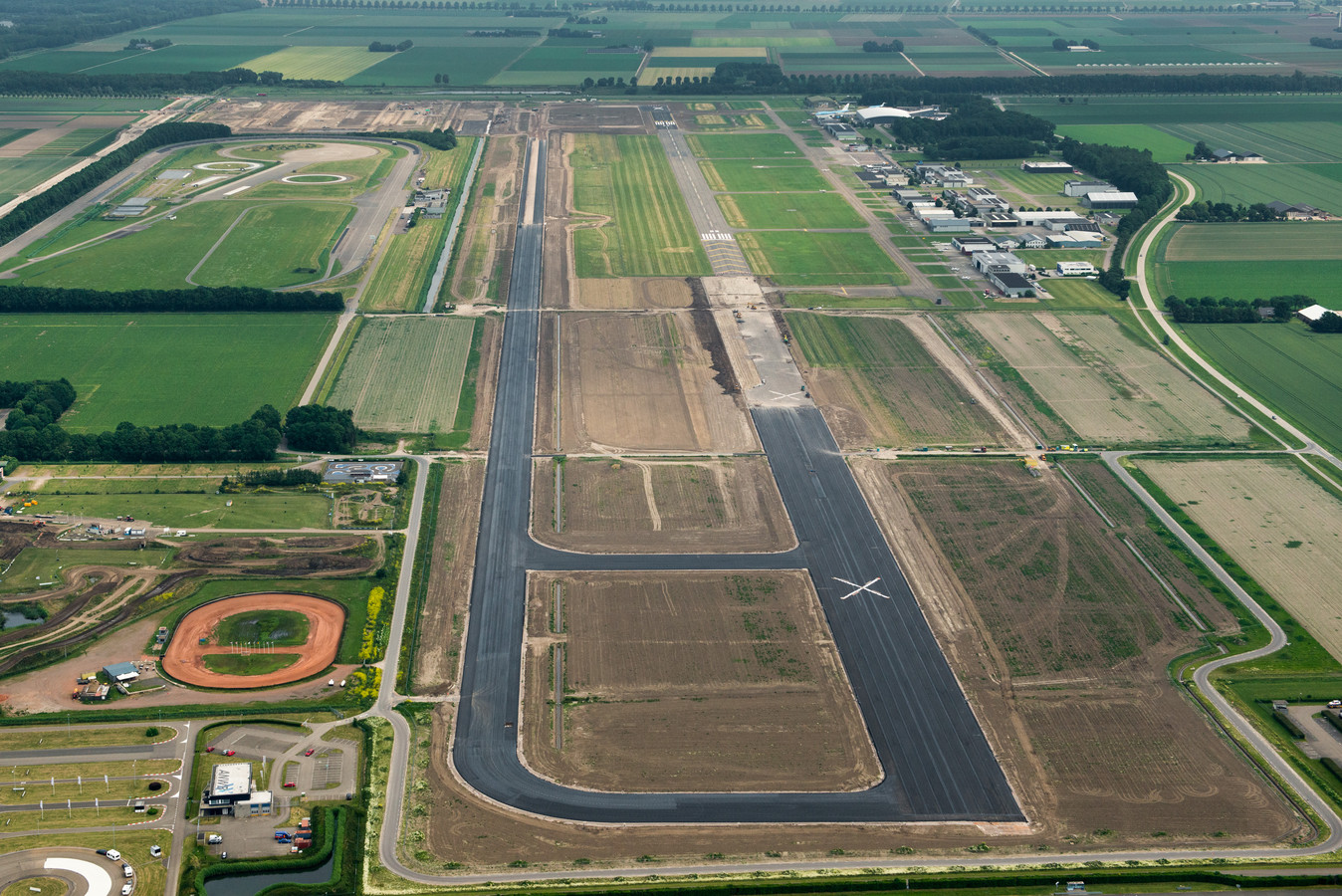 Protest against expansion Lelystad Airport
Meeting against the expansion plans of the Lelystad Airport, The Netherlands
The political party GroenLinks under the leader, Jesse Klaver, repeated his desire to stop the expansion plans of Lelystad Airport through the city of Amsterdam. Amsterdam has a stake in the Schiphol Group and Lelystad Airport is again owned by Schiphol.
On the other hand, the defenders of Lelystad Airport became known more and more. For example, a dozen local business circles recently indicated that they are in favor of expansion. This is because the airport provides a new job. If the expansion is not carried out, many investments will be canceled. A \ W
Protest tegen uitbreiding Lelystad Airport
Ontmoeting met de uitbreidingsplannen van de Luchthaven van Lelystad, Nederland
De politieke partij GroenLinks onder de leider, Jesse Klaver, herhaalde zijn wens om de uitbreidingsplannen van Lelystad Luchthaven door de stad Amsterdam te stoppen. Amsterdam heeft een belang in de Schiphol Group en de luchthaven Lelystad is weer eigendom van Schiphol.
Aan de andere kant werden de verdedigers van Lelystad Airport steeds meer bekend. Zo hebben een dozijn lokale zakenkringen onlangs aangegeven dat ze voor uitbreiding zijn. Dit komt omdat de luchthaven een nieuwe baan biedt. Als de uitbreiding niet wordt uitgevoerd, worden veel investeringen geannuleerd. A \ W
Ξ A I R G W A Y S Ξ
SOURCE:  Airgways.com
DBk: Lelystadairport.nl / Persgroep.net / Zwolle.nl / Mmdmedia.nl
AW-POST: 201802070518AR
A\W   A I R G W A Y S ®