AW | 2018 03 06 01:22 | AIRLINES / INDUSTRY
TAP Portugal será el primer operador mundial del A330NEO
La nueva línea renovada de la familia A330, el Airbus A330NEO saldrá de la factoría de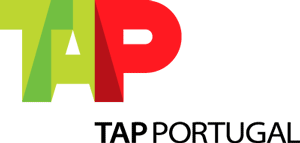 Airbus para su primer cliente TAP Portugal. Los dos primeros aviones A330NEO han salido de la línea de pintura con la librea roja y verde de TAP Air Portugal. Ambas aeronaves recibieron la marca de la aerolínea portuguesa en las instalaciones de pintura en la planta de Toulouse, en el sur de Francia, donde se ubica la línea de ensamblaje final del A330 y base de la sede central de Airbus. Estos aviones incluyen la inscripción "A330neo / first to fly" en el fuselaje, lo que subraya su próximo papel como el primero en entrar al servicio de aerolíneas comerciales.
La operadora de lanzamiento de este nuevo miembro de la familia A330 de Airbus TAP Portugal incorporará el más nuevo mienbro a la ya amplia flota de aviones construidos por Airbus para TAP Air Portugal, compuesta por las versiones A330, A340 y A320. La aerolínea lusa ha ordenado 10 aviones A330NEO y 10 opciones en leasing/alquiler.
Familia A330, nueva generación, nueva eficiencia
Según su fabricante, el A330NEO reúne economía inmejorable y los valores probados de la popular línea de aviones A330. Equipado con alas de tramo extendido que incorporan puntas de alas Sharklets vueltas hacia arriba, está propulsado por los nuevos motores Rolls-Royce Trent 7000.
Las aerolíneas se beneficiarán del 25% menos de consumo de combustible por asiento en comparación con los competidores de la generación anterior, junto con la reducción de los costes de mantenimiento y la confiabilidad operativa del 99,5% del líder del mercado del A330.
Los aviones A330NEO de TAP Portugal incorporarán el nuevo concepto de cabina Airspace by Airbus, un interior centrado en el pasajero que está basado en cuatro valores: confort, ambiente, servicio y diseño. Las características de Airspace incluyen compartimentos superiores con un diseño actualizado que mejora la capacidad de almacenamiento de equipaje de mano en aproximadamente un 66%; iluminación
mediante tecnología de diodos emisores de luz (LED) que ofrece hasta 16,7 millones de posibles variaciones de color y escenarios de iluminación para reflejar la marca de una línea aérea; junto con mejoras de artículos de cabina como revisteros, rejillas de ventilación y marcos de ventanas.
En diciembre pasado Airbus completó el primero de sus A330NEO, hecho que marca otro hito en largo 'vuelo' de Airbus. El fabricante aeronáutico europeo lanzó el programa de aviones A330NEO como una versión mejorada de su línea de aeronaves A330. El nuevo prototipo A330NEO incluye una ampliación de envergadura que suman un total de 64 metros y, en particular, Sharklets dando forma curva a las alas. El modelo más reciente permitirá incorporar 10 pasajeros adicionales que su antecesor. 
TAP Portugal will acquire A330NEO
TAP Portugal will be the first global operator of the A330NEO
The new renovated line of the A330 family, the Airbus A330NEO will leave the Airbus factory for its first TAP Portugal customer. The first two  A330NEO aircraft have left the paint line with the red and green livery of TAP Air Portugal. Both aircraft received the Portuguese airline's trademark at the paint facility at the Toulouse plant in southern France, where the final assembly line of the A330 and base of the Airbus headquarters are located. These aircraft include the inscription "A330neo / first to fly" on the fuselage, underscoring their next role as the first to enter the commercial airline service.
The launch operator of this new member of the A330 family of Airbus TAP Portugal will incorporate the newest member to the already extensive fleet of aircraft built by Airbus for TAP Air Portugal, composed of the A330, A340 and A320 versions. The Portuguese airline has ordered 10 A330NEO aircraft and 10 options in leasing / leasing.
A330 family, new generation, new efficiency
According to its manufacturer, the A330NEO brings together unbeatable economy and the proven values ​​of the popular A330 aircraft line. Equipped with wings of extended section that incorporate winged points Sharklets turned upwards, it is propelled by the new Rolls-Royce Trent 7000 engines.
FIRST AIRBUS A330NEO COMPLETES ITS FIRST FLIGHT WITH SUCCESS
Airlines will benefit from 25% less fuel consumption per seat compared to competitors of the previous generation, along with reduced maintenance costs and operational reliability of 99.5% of the market leader of the A330.
TAP Portugal's A330NEO aircraft will incorporate the new Airspace by Airbus cabin concept, a passenger-centered interior that is based on four values: comfort, ambience, service and design. Airspace features include upgraded compartments with an updated design that improves the storage capacity of carry-on luggage by approximately 66%; lighting using light-emitting diode (LED) technology that offers up to 16.7 million possible color variations and lighting scenarios to reflect the brand of an airline; along with improvements to cabin items such as magazine racks, vents and window frames.
Last December, Airbus completed the first of its A330NEOs, a fact that marks another milestone in the long 'flight' of Airbus. The European aeronautical manufacturer launched the A330NEO aircraft program as an improved version of its A330 aircraft line. The new A330NEO prototype includes a wingspan extension that totals 64 meters and, in particular, Sharklets curving the wings. The most recent model will allow the incorporation of 10 additional passengers than its predecessor.  A \ W
TAP Portugal adquirirá A330NEO
A TAP Portugal será o primeiro operador global do A330NEO
A nova linha renovada da família A330, a Airbus A330NEO deixará a fábrica da Airbus para o primeiro cliente da TAP Portugal. Os dois primeiros aviões Airbus A330NEO deixaram a linha de pintura com a libré vermelha e verde da TAP Air Portugal. Ambas as aeronaves receberam a marca registrada da companhia aérea portuguesa nas instalações de pintura da fábrica de Toulouse, no sul da França, onde estão localizadas as linhas de montagem final da A330 e a base da sede da Airbus. Essas aeronaves incluem a inscrição "A330neo / primeiro a voar" na fuselagem, ressaltando seu próximo papel como primeiro a entrar no serviço de transporte aéreo comercial.
O operador de lançamento deste novo membro da família A330 da Airbus TAP Portugal incorporará o novo membro da já extensa frota de aeronaves construída pela Airbus para a TAP Air Portugal, composta pelas versões A330, A340 e A320. A companhia aérea portuguesa encomendou 10 aeronaves A330NEO e 10 opções de leasing / leasing.
Família A330, nova geração, nova eficiência
De acordo com seu fabricante, o A330NEO reúne uma economia imbatível e os valores comprovados da popular linha de aeronave A330. Equipado com asas de seção prolongada que incorporam pontos alados Sharklets virados para cima, é impulsionada pelos novos motores Rolls-Royce Trent 7000.
As companhias aéreas se beneficiarão de 25% menos de consumo de combustível por assento em comparação com concorrentes da geração anterior, juntamente com custos de manutenção reduzidos e confiabilidade operacional de 99,5% do líder do mercado A330.
A aeronave A330NEO da TAP Portugal incorporará o novo conceito AirSpace Airspace, um interior centrado no passageiro, baseado em quatro valores: conforto, ambiente, serviço e design. As características do espaço aéreo incluem compartimentos atualizados com um design atualizado que melhora a capacidade de armazenamento de bagagem de mão em aproximadamente 66%; iluminação usando tecnologia de diodos emissores de luz (LED) que oferece até 16,7 milhões possíveis variações de cores e cenários de iluminação para refletir a marca de uma companhia aérea; juntamente com melhorias em itens de cabine, como bastidores de revistas, aberturas e caixilhos de janelas.
Em dezembro passado, a Airbus completou o primeiro de seus A330NEOs, um fato que marca outro marco no longo "vôo" da Airbus. O fabricante aeronáutico europeu lançou o programa de aeronave A330NEO como uma versão aprimorada da linha da aeronave A330. O novo protótipo A330NEO inclui uma extensão em envergadura que totaliza 64 metros e, em particular, Sharklets curvando as asas. O modelo mais recente permitirá a incorporação de 10 passageiros adicionais do que o antecessor. A \ W
VIDEO > Painting TAP Portugal first A330neo
Ξ A I R G W A Y S Ξ
SOURCE:  Airgways.com
DBk: Airbus.com / Flytap .com
AW-POST: 201803060122AR
A\W   A I R G W A Y S ®