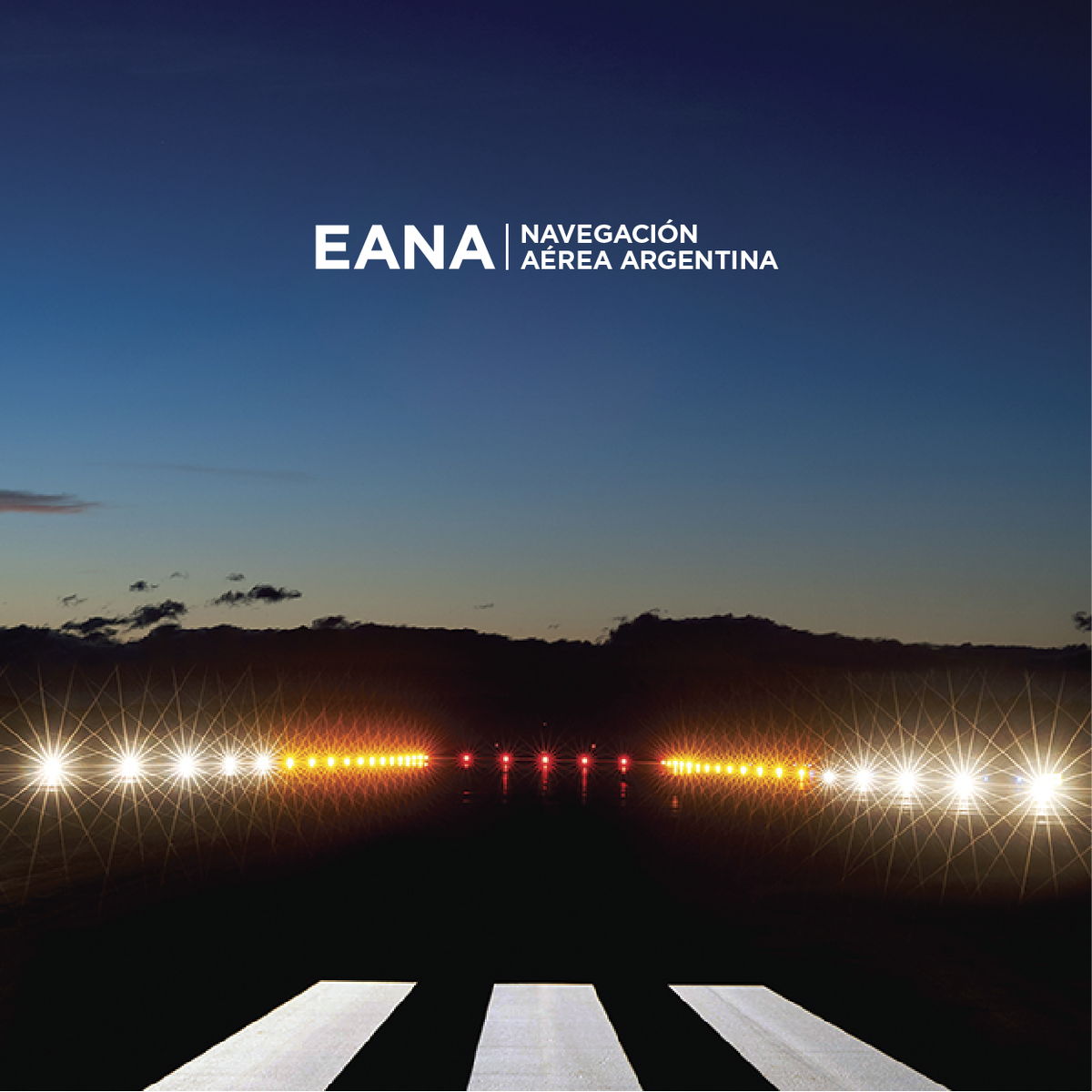 AW | 2018 06 06 20:30 | AIR TRAFFIC
En Mayo 2018 los vuelos de cabotaje superaron el millón de pasajeros
Por primera vez en la historia, en mayo voló más de un millón de personas. Representa además un crecimiento del 9% respecto del mismo mes de 2017. Con este nuevo registro, el acumulado del año alcanza un 11% contra igual período del año pasado. El aeropuerto de El Palomar, con más de 54 mil pasajeros, prácticamente duplicó el número de pasajeros que por allí transitaron en el mes de abril.
En el marco del plan la "Revolución de los Aviones" que está impulsando el Ministerio de Transporte de la Nación, el sector aerocomercial argentino continúa creciendo. Según los datos estadísticos elaborados por la Empresa Argentina de Navegación Aérea (EANA) a partir del Sistema Integrado de Aviación (SIAC), en el mes de mayo de 2018 viajaron 1.006.000 pasajeros en vuelos comerciales de cabotaje, lo que representa un 9% más respecto del mismo mes de 2017. En tanto, si se contabiliza los vuelos de cabotaje e internacionales, hubo en total 2,21 millones de pasajeros, un 7% más respecto del mismo mes del año pasado.
En particular, a lo largo del último fin de semana largo, del jueves 24 al domingo 27 de mayo se transportaron más de 293 mil pasajeros: 133 mil lo hicieron en vuelos de cabotaje y 160 mil en servicios regionales e internacionales. Así, el promedio diario ascendió a 73.400 mil pasajeros.
Analizando las variaciones por aeropuerto, en pasajeros de cabotaje hubo un incremento del 116% para Puerto Madryn (4.900 pasajeros); 83% para Mar del Plata (17.000 pasajeros); 51% para Corrientes (6.000 pasajeros); Paraná con un crecimiento del 49% (3.500 pasajeros) y Tucumán, con el 29% (38.900 pasajeros). Tucumán superó así su máximo histórico en vuelos de cabotaje. Por su parte, Jujuy y Posadas presentan también crecimientos significativos en el mes, aunque se explican en parte por haber servido de alternativa a los aeropuertos de Salta e Iguazú, respectivamente, que ya retomaron sus operaciones luego de la finalización de las obras en los mismos.
Adicionalmente, y siguiendo la tendencia vista en meses anteriores, se registraron importantes crecimientos en la cantidad de pasajeros en rutas de cabotaje que no pasan por los aeropuertos de Ezeiza o Aeroparque, siendo el Hub Córdoba la explicación principal de este fenómeno. Por ejemplo, la conexión Córdoba-Tucumán tuvo un incremento del 188%; Córdoba–Bariloche, 165% y Córdoba–Iguazú, del 90%; entre otras (todas en ambos sentidos). A la vez, se siguen reforzando conexiones que utilizan al aeropuerto de El Palomar, por el cual transitaron en mayo 54 mil pasajeros, entre arribos y despegues (prácticamente duplicando el valor registrado un mes atrás). Esto último coloca a El Palomar en el octavo lugar en cuanto al número de pasajeros de cabotaje en mayo.
En el plano internacional, el total de pasajeros creció un 5% contra mayo del 2017. Adicionalmente, en el mes, 203 mil pasajeros volaron desde/hacia el exterior desde los aeropuertos del interior del país, lo que marca un crecimiento del 26% vs igual período del año pasado (162 mil pasajeros). Entre ellas, las rutas más utilizadas son las que unen las ciudades de Córdoba y Mendoza con Santiago de Chile, con prácticamente 33 y 26 mil pasajeros, respectivamente, escoltadas por Córdoba–Panamá (17 mil pasajeros) y Mendoza–Lima (12 mil pasajeros). Al mismo tiempo, Mendoza superó su máximo histórico en vuelos internacionales, con 28.000 pasajeros arribados.
El desarrollo del crecimiento aerocomercial que impulsa el Ministerio de Transporte de la Nación con el plan "La Revolución de los Aviones" incluye la modernización de la infraestructura en 30 aeropuertos del país, la incorporación de nueva tecnología de navegación aérea, nuevo equipamiento para la operación logística y otras obras complementarias para mejorar la aviación civil. En total, se invertirán 24.000 millones de pesos durante los próximos dos años para todo el sector aéreo.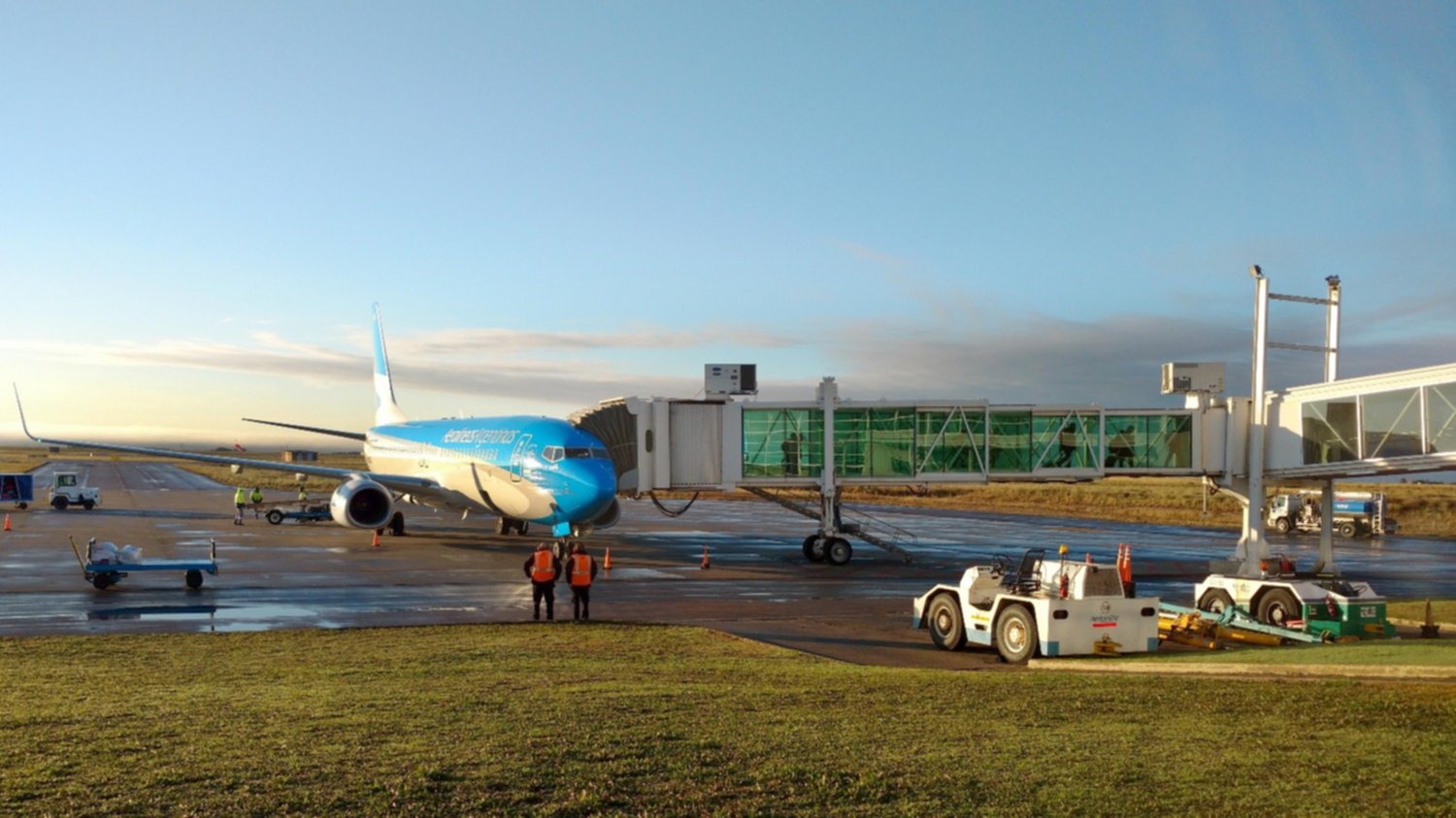 Historical record flights in Argentina
In May 2018 the cabotage flights exceeded one million passengers
For the first time in history, more than a million people flew in May. It also represents a 9% growth compared to the same month of 2017. With this new record, the accumulated of the year reaches 11% against the same period last year. The airport of El Palomar, with more than 54 thousand passengers, practically doubled the number of passengers that passed there in the month of April.
In the framework of the plan the "Aircraft Revolution" that is being promoted by the Ministry of Transportation of the Nation, the Argentinean aviation sector continues to grow. According to statistical data prepared by the Argentine Air Navigation Company (EANA) from the Integrated Aviation System (SIAC), in May 2018, 1,006,000 passengers traveled on commercial cabotage flights, representing 9% more compared to the same month of 2017. Meanwhile, if coasting and international flights are counted, there were a total of 2.21 million passengers, 7% more than the same month last year.
In particular, over the last long weekend, from Thursday 24 to Sunday 27 May, more than 293 thousand passengers were transported: 133 thousand passengers went on domestic flights and 160 thousand on regional and international services. Thus, the daily average amounted to 73,400 thousand passengers.
Analyzing the variations by airport, in cabotage passengers there was an increase of 116% for Puerto Madryn (4,900 passengers); 83% for Mar del Plata (17,000 passengers); 51% for Corrientes (6,000 passengers); Paraná with a growth of 49% (3,500 passengers) and Tucumán, with 29% (38,900 passengers). Tucumán thus exceeded its historic maximum in domestic flights. On the other hand, Jujuy and Posadas also show significant growth during the month, although they are explained in part by having served as an alternative to the airports of Salta and Iguazú, respectively, which have already resumed their operations after the completion of the works in them. .
Additionally, and following the trend seen in previous months, there were significant increases in the number of passengers on cabotage routes that do not pass through the Ezeiza or Aeroparque airports, with the Hub Córdoba being the main explanation for this phenomenon. For example, the Córdoba-Tucumán connection had an increase of 188%; Córdoba-Bariloche, 165% and Córdoba-Iguazú, 90%; among others (all in both directions). At the same time, connections continue to be reinforced using the El Palomar airport, through which 54,000 passengers passed, between arrivals and departures in May (practically doubling the value recorded a month ago). The latter places El Palomar in eighth place in terms of the number of cabotage passengers in May.
At the international level, the total number of passengers increased by 5% compared to May 2017. Additionally, in the month, 203,000 passengers flew from / to the exterior from the airports in the interior of the country, which shows a growth of 26% vs same period last year (162 thousand passengers). Among them, the most used routes are those that connect the cities of Córdoba and Mendoza with Santiago de Chile, with practically 33 and 26 thousand passengers, respectively, escorted by Córdoba-Panama (17 thousand passengers) and Mendoza-Lima (12 thousand passengers). At the same time, Mendoza surpassed its historic maximum in international flights, with 28,000 passengers arrived.
The development of aero commercial growth promoted by the Ministry of Transportation of the Nation with the plan "The Revolution of the Aircraft" includes the modernization of infrastructure at 30 airports in the country, the incorporation of new air navigation technology, new equipment for the operation logistics and other complementary works to improve civil aviation. In total, 24,000 million pesos will be invested over the next two years for the entire aviation sector. A \ W
Ξ A I R G W A Y S Ξ
SOURCE:  Airgways.com
DBk: Eana.com.ar / Lanueva.com
AW-POST: 201806062030AR
A\W   A I R G W A Y S ®