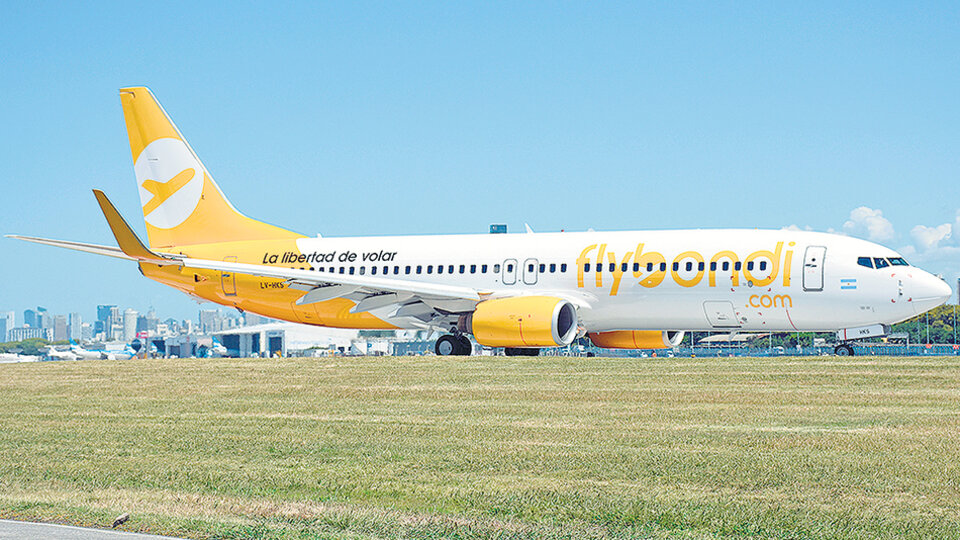 AW | 2018 07 21 19:05 | AIRLINES
Fiscal argentino pidió suspender a Flybondi por incidentes aéreos
Tras los reiterados incidentes ocurridos con la aerolínea Flybondi Líneas Aéreas, un fiscal de Argentina ha sugerido suspender a la low cost. Desde el Ministerio de Transporte comunicaron que es una imprudencia suspender vuelos por estos incidentes.
El Ministro de Transporte se refirió al pedido del fiscal Franco Picardí, en el marco de una causa que investiga irregularidades en la low cost. El ministro de Transporte, Guillermo Dietrich se refirió al pedido del fiscal federal Franco Picardí de evaluar la posibilidad de ordenar la suspensión de los vuelos de la empresa aérea Flybondi, y lo calificó de imprudencia tremenda. «Hay autoridades del área aeronáutica que son profesionales y cumplen con todos los registros de seguridad. Me parece bien que un fiscal pregunte cómo son las normativas de seguridad, los controles y los organismos de transporte están abiertos para brindar información», indicó el funcionario gubernamental.
Desde el Ministerio de Transporte de Argentina sostienen que están rompiendo privilegios que tenían ciertos sectores sindicales empresariales y de la sociedad. Guillermo Dietrich sostuvo que «algunos gremios aeronáuticos prefieren que sigamos con el sistema anterior, donde la gente no volaba y sólo existía Aerolíneas Argentinas. Las provincias no tenían conexión y estamos convencidos que es posible que Aerolíneas crezca, requiera menos plata del Estado para operar, tenga mejores aviones, más pasajeros y mejores servicios, pero que conviva con otras empresas», concluyó.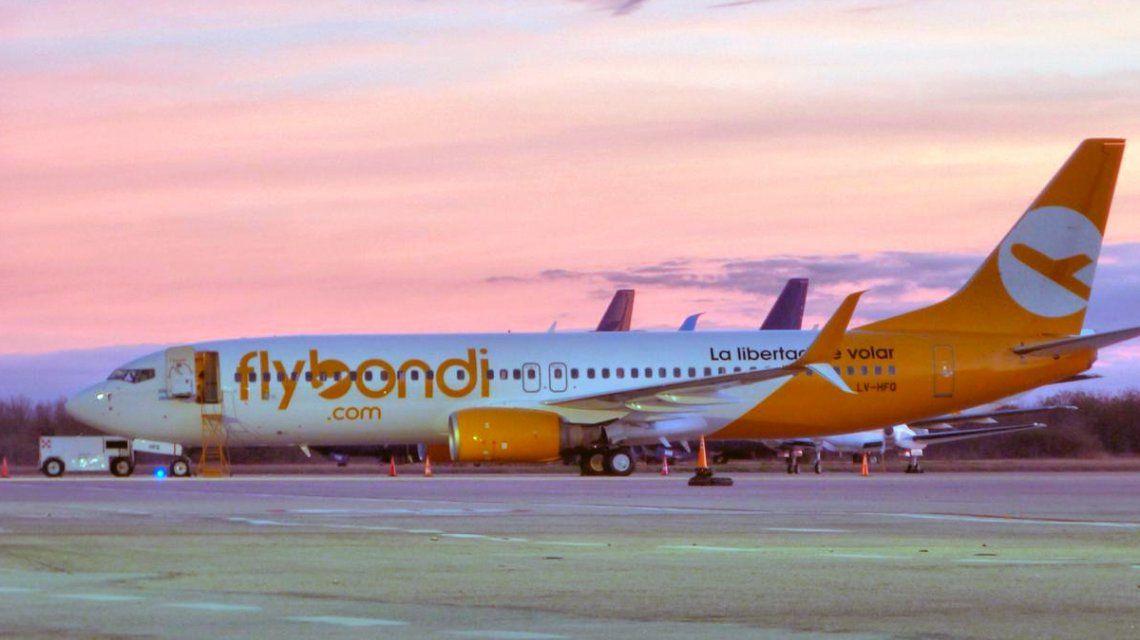 Flybondi battle between Justice and Transport
Argentine prosecutor asked to suspend Flybondi for air incidents
After the repeated incidents that occurred with the airline Flybondi Líneas Aéreas, a prosecutor from Argentina has suggested suspending the low cost. From the Ministry of Transport they reported that it is imprudent to suspend flights due to these incidents.
The Minister of Transport referred to the request of the prosecutor Franco Picardí, within the framework of a case that investigates irregularities in the low cost. The Minister of Transport, Guillermo Dietrich, referred to the request of the federal prosecutor Franco Picardí to evaluate the possibility of ordering the suspension of the flights of the airline Flybondi, and described it as tremendous imprudence. «There are aeronautical authorities that are professionals and comply with all safety records. I think it's good for a prosecutor to ask how security regulations are, controls and transportation agencies are open to provide information», said the government official.
From the Ministry of Transport of Argentina argue that they are breaking privileges that had certain sectors union business and society. Guillermo Dietrich said that «some aeronautical unions prefer that we continue with the previous system, where people did not fly and only Aerolíneas Argentinas existed. The provinces had no connection and we are convinced that it is possible that Aerolíneas grows, requires less state money to operate, have better airplanes, more passengers and better services, but that coexists with other companies», he concluded. A \ W
Ξ A I R G W A Y S Ξ
SOURCE:  Airgways.com
DBk: Lavoz.com.ar / Perfil.com / Airgways.com / Minutouno.com
AW-POST: 201807211905AR
A\W   A I R G W A Y S ®