AW | 2018 07 22 18:58 | AIRLINES / AIR TRAFFIC
75.000 pasajeros se verán afectados en España por un total de 400 vuelos cancelados de Ryanair
Tripulantes de Cabina de Ryanair denuncian que están recibiendo presiones de la aerolínea por la huelga: «Siempre consiguen todo a base de amenazas», denuncian. Los usuarios del transporte aéreo no van a tener fácil desplazarse la próxima semana. Hasta 75.000 viajeros se verán afectados por la huelga de la aerolínea. Los tripulantes han afirmado que están recibiendo amenazas y presiones por parte de la compañía.
La Agencia Estatal de Seguridad Aérea (AESA) ha recordado que hay derecho a una compensación económica por los inconvenientes, como mínimo, de € 250 euros por billete. Si, además, pierden dinero del hotel o de unas entradas, también pueden reclamarlo a la compañía. La aerolínea ya ha mostrado reticencias a pagar estas compensaciones. Se enfrenta a una multa de € 4,5 millones de euros por las cancelaciones, cantidad muy inferior a los más de € 14 millones de euros que debería pagar en indemnizaciones.
Una huelga que llega tras meses de tensión entre la empresa y los tripulantes de cabina que, pese a residir en España, tienen condición de trabajadores irlandeses desplazados, lo que les impide estar bajo el amparo del régimen de la Seguridad Social o del Estatuto del Trabajador Español. La culpa de esta situación, según ha afirmado Ernesto Iglesias, responsable de Unión Sindical Obrera, «es de la empresa que intenta imponer su legislación allí donde opera». Han denunciado, además, las presiones de la compañía en su día a día. «Siempre se consigue todo a base de amenazas».
La compañía asegura que ha hecho todo lo posible por negociar con ellos, pero los tripulantes de cabina temen incluso que hagan un contingente de personal de otras bases de Europa para cubrir sus bajas.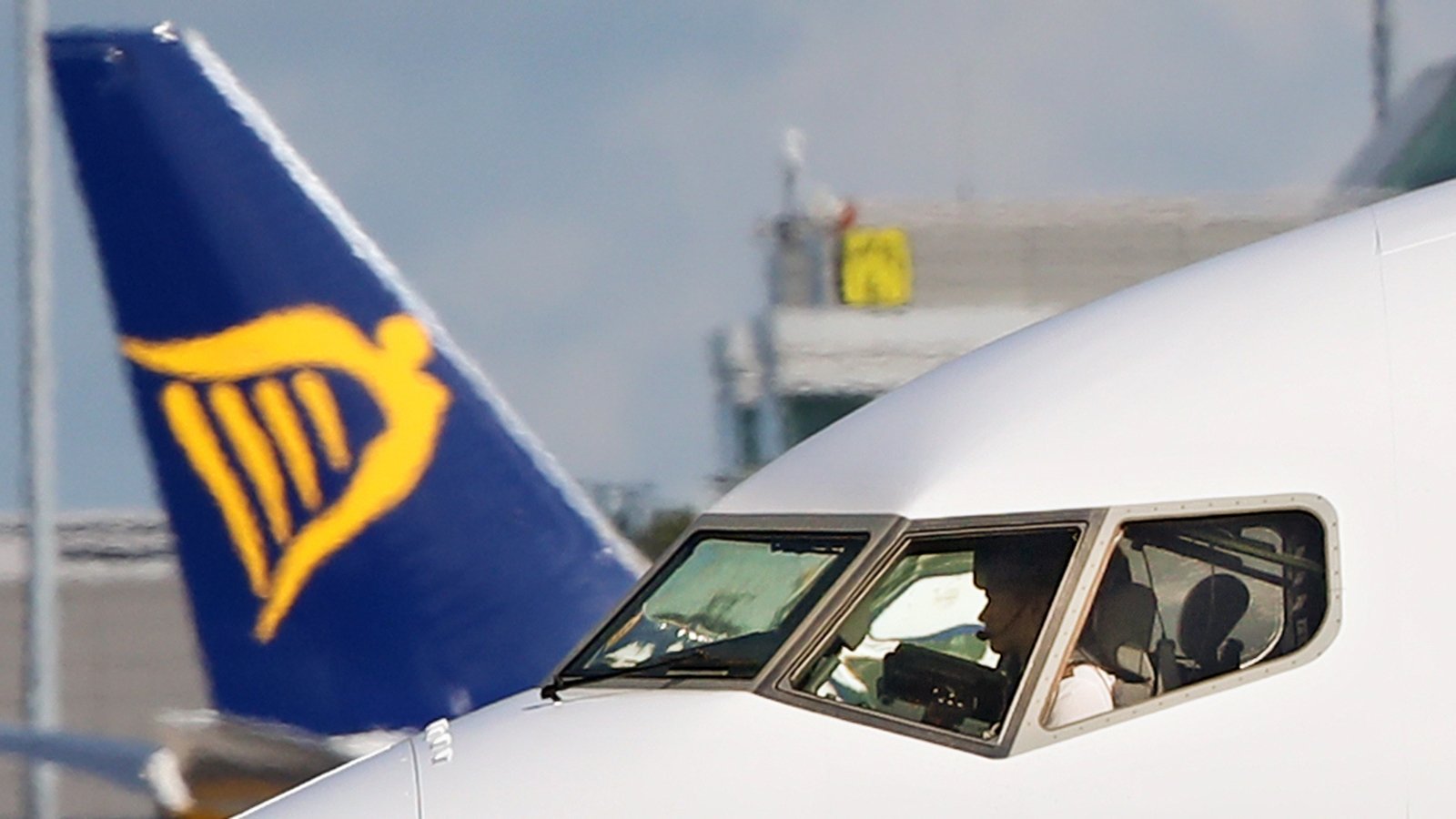 Uncertainty due to strike on Ryanair
75,000 passengers will be affected in Spain for a total of 400 canceled Ryanair flights
Cabin crew of Ryanair denounce that they are receiving pressure from the airline for the strike: «They always get everything based on threats,» they complain. Air travel users are not going to have easy travel next week. Up to 75,000 travelers will be affected by the strike of the airline. The crew members have stated that they are receiving threats and pressure from the company.
The State Aviation Safety Agency (AESA) recalled that there is a right to financial compensation for the inconvenience, at least € 250 per ticket. If, in addition, they lose money from the hotel or from tickets, they can also claim it from the company. The airline has already shown reluctance to pay these compensations. It faces a fine of € 4.5 million for cancellations, a much lower amount than the more than € 14 million that it should pay in compensation.
A strike that comes after months of tension between the company and the cabin crew that, despite residing in Spain, have the status of displaced Irish workers, which prevents them from being under the protection of the Social Security system or the Workers' Statute Spanish. The blame for this situation, according to Ernesto Iglesias, head of Union Sindical Obrera, «is the company that tries to impose its legislation where it operates». They have also denounced the pressures of the company in their day to day. «You always get everything based on threats».
The company says it has done everything possible to negotiate with them, but the cabin crew are even afraid to make a contingent of personnel from other European bases to cover their casualties. A \ W
Ξ A I R G W A Y S Ξ
SOURCE:  Airgways.com
DBk: Seguridadaerea.gob.es / Express.co.uk / Rte.ie
AW-POST: 201807221858AR
A\W   A I R G W A Y S ®