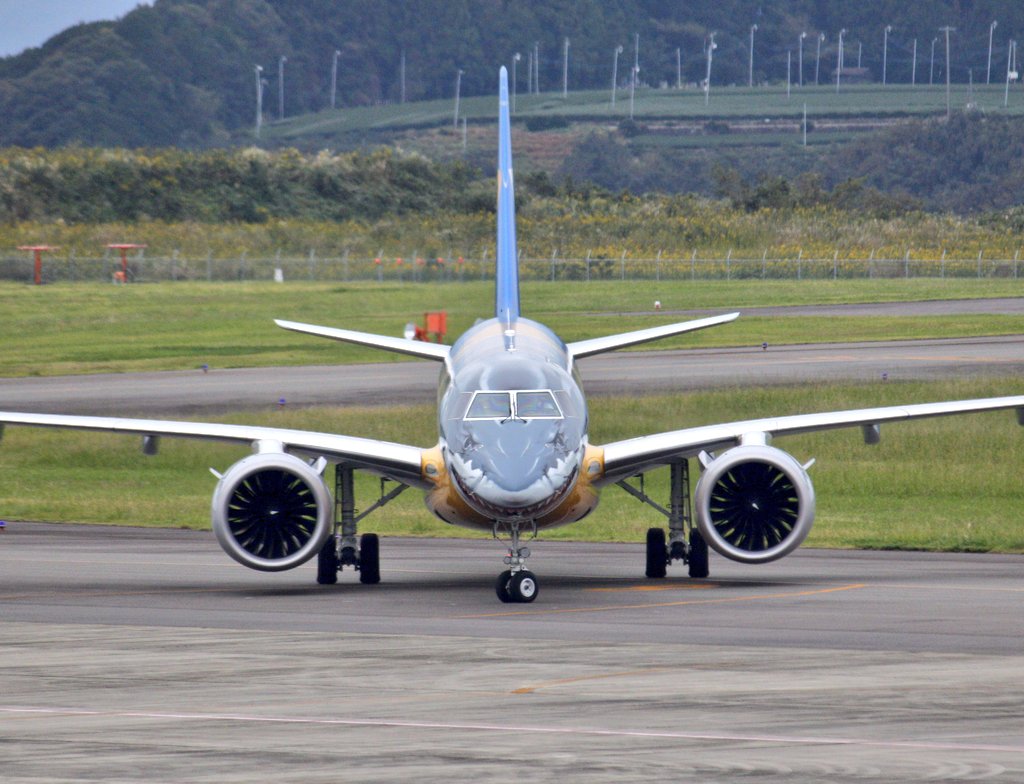 AW | 2018 10 19 10:07 | INDUSTRY
Embraer consolida las ventas del E190-E2
Embraer ha asistido a la Asamblea General de ERA (European Regions Airline Association) en edimburgo, Reino Unido. El Embraer E190-E2 acaba de realizar una gran gira de presentación en Europa en las últimas semanas (15 escalas) como parte de una ronda en el mundo que comenzó a principios de este año y que pronto llevará a Asia y China.
Embraer tuvo una oportunidad para hacer un balance del progreso reciente de su familia E-Jet E2. Arjan Meijer, el Director Comercial de Embraer, ha expresado que la aeronave E190E2 han madurado eficientemente, con una tasa de disponibilidad del 98,5%, un 99,5% en vuelos regulares en su operador de lanzamiento, Widerøe de Noruega. La compañía noruega recibió su primera aeronave el 4 Abril 2018 y ahora ha acumulado más de 1.900 horas de vuelo al 13 Septiembre con tres aviones en la flota. Arjan Meijer también quiso recordar que el E190-E2 nació bien, con un avión a tiempo, en el presupuesto y en las especificaciones, al tiempo que recordó que no era solo eso una remotorización de la familia E-Jet, sino más bien un nuevo diseño alar, equipamiento de sistemas nuevos, entre otros detalles.
Embraer formaliza contratos
La industria brasileña ha desarrollado un prolífico pedidos de aeronaves E2 en la Feria Farnborough 2018 acumulando pedidos por 300 aviones valorados en US$ 15,3 mil millones. De esta manera, el fabricante Embraer está finalizando gradualmente estos contratos. La compañía Helvetic Airways de Suiza, que convirtió su carta de intención para 24 E190-2 en un acuerdo de compra de 12 en firme y 12 en derechos de compra, la semana pasada, ahora es el turno de un operador de España que acaba de hacer lo mismo con 5 E195-E2, 3 compras, más 2 derechos de compra. Arjan Meijer dijo que la identidad de este cliente pronto se dará a conocer. Las próximas entregas de E190-E2 que recibirán sus entregas están Air Astana y Fuzhou Airlines. La compañía china recibirá dos aeronaves antes de fin de año.
La transición de las cadencias hacia la familia E2 era ahora la prioridad, recordando también que sería el turno de la E195-E2 el próximo año con la compañía de lanzamiento Azul Linhas Aéreas, un avión que auguran será un verdadero éxito. El éxito del E175-E2 no dependería del mercado norteamericano por las Cláusulas de Alcance, ya que se ve un mercado real en Europa para aviones dentro del rango de los 132-156 asientos.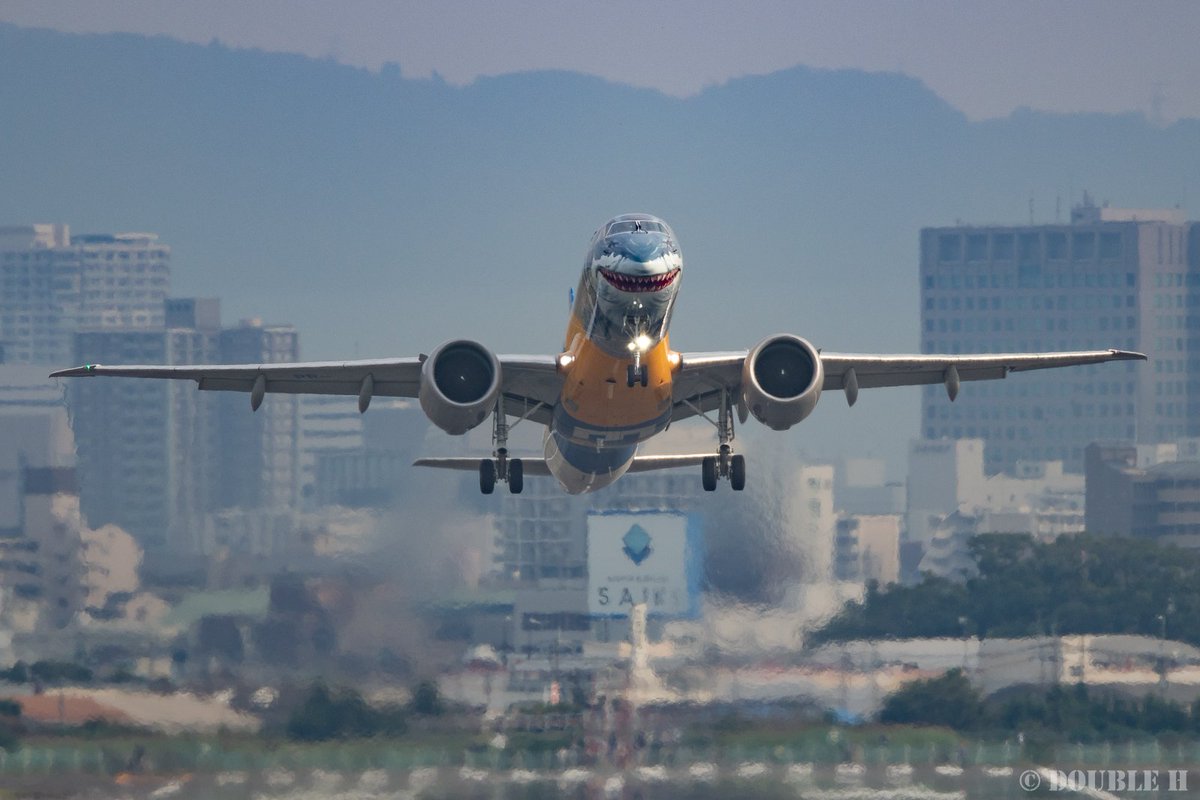 Embraer refines upcoming E2 deliveries
Embraer consolidates the sales of the E190-E2

Embraer has attended the General Assembly of ERA (European Regions Airline Association) in Edinburgh, United Kingdom. The Embraer E190-E2 has just made a major tour of presentation in Europe in recent weeks (15 stopovers) as part of a round in the world that began earlier this year and will soon lead to Asia and China.
Embraer had an opportunity to take stock of the recent progress of her E-Jet E2 family. Arjan Meijer, the Commercial Director of Embraer, has expressed that the aircraft E190E2 have matured efficiently, with an availability rate of 98.5%, 99.5% on scheduled flights at its launch operator, Widerøe from Norway. The Norwegian company received its first aircraft on 4 April 2018 and has now accumulated more than 1,900 flight hours on 13 September with three aircraft in the fleet. Arjan Meijer also wanted to remind that the E190-E2 was born well, with a plane on time, in the budget and in the specifications, at the time that he remembered that it was not only a remotorization of the E-Jet family, but rather a new alar design, equipment for new systems, among other details.
Embraer formalizes contracts
The Brazilian industry has developed a prolific orders of E2 aircraft at the Farnborough Fair 2018 accumulating orders for 300 aircraft valued at US$ 15.3 billion. In this way, the manufacturer Embraer is gradually finalizing these contracts. Helvetic Airways of Switzerland, which converted its letter of intent for 24 E190-2 into a purchase agreement of 12 in firm and 12 in purchase rights, last week, is now the turn of a Spanish operator that has just Do the same with 5 E195-E2, 3 purchases, plus 2 purchase rights. Arjan Meijer said that the identity of this client will soon be announced. The next deliveries of E190-E2 that will receive its centers are Air Astana and Fuzhou Airlines. The Chinese company will receive two aircraft before the end of the year.
The transition of the cadences to the E2 family was now the priority, also remembering that it would be the turn of the E195-E2 next year with the launch company Azul Linhas Aéreas, a plane that they predict will be a real success. The success of the E175-E2 would not depend on the North American market due to the Scope Clauses, since there is a real market in Europe for aircraft within the range of 132-156 seats. A \ W
Embraer refina entregas futuras do E2
Embraer consolida as vendas do E190-E2

A Embraer participou da Assembléia Geral da ERA (Associação de Companhias Aéreas de Regiões da Europa) em Edimburgo, no Reino Unido. O Embraer E190-E2 acaba de fazer uma grande turnê de apresentação na Europa nas últimas semanas (15 escalas) como parte de uma rodada no mundo que começou no início deste ano e em breve levará à Ásia e à China.
A Embraer teve a oportunidade de avaliar o progresso recente de sua família E-Jet E2. Arjan Meijer, diretor comercial de aeronaves Embraer manifestou que jato E190E2 amadureceu de forma eficiente, com uma taxa de desocupação de 98,5%, 99,5% nos voos regulares sobre o seu operador de lançamento, Widerøe na Noruega. A companhia norueguesa recebeu sua primeira aeronave em 4 de abril de 2018 e acumulou mais de 1.900 horas de vôo em 13 de setembro, com três aeronaves da frota. Arjan Meijer também queria lembrar que o E190-E2 nasceu bem, com um plano no prazo, no orçamento e especificações, enquanto ele se lembrou de que não era apenas que uma repotenciação da família E-Jet, mas sim uma nova design alar, equipamentos para novos sistemas, entre outros detalhes.
Embraer formaliza contratos
A indústria brasileira desenvolveu encomendas prolíficas de aeronaves E2 na Feira Farnborough 2018, acumulando pedidos para 300 aeronaves avaliadas em US$ 15,3 bilhões. Dessa forma, a fabricante Embraer está finalizando gradualmente esses contratos. A Helvetic Airways da Suíça, que converteu sua carta de intenção para 24 E190-2 em um contrato de compra de 12 em firma e 12 em direitos de compra, na semana passada, é agora a vez de uma operadora espanhola que acaba de Faça o mesmo com 5 E195-E2, 3 compras, mais 2 direitos de compra. Arjan Meijer disse que a identidade deste cliente será anunciada em breve. As próximas entregas do E190-E2 que receberão seus centros são Air Astana e Fuzhou Airlines. A empresa chinesa receberá duas aeronaves antes do final do ano.
Cadências transição para a família E2 agora era a prioridade, lembrando também que seria a virada do E195-E2 no próximo ano com a empresa lançamento Jetstar, um avião que augura nada será um verdadeiro sucesso. O sucesso do E175-E2 não dependeria do mercado norte-americano devido às Cláusulas de Escopo, já que há um mercado real na Europa para aeronaves dentro da faixa de 132-156 assentos. A \ W
Ξ A I R G W A Y S Ξ
SOURCE: Airgways.com
DBk: Embraer.com
AW-POST: 201810191007AR
A\W   A I R G W A Y S ®