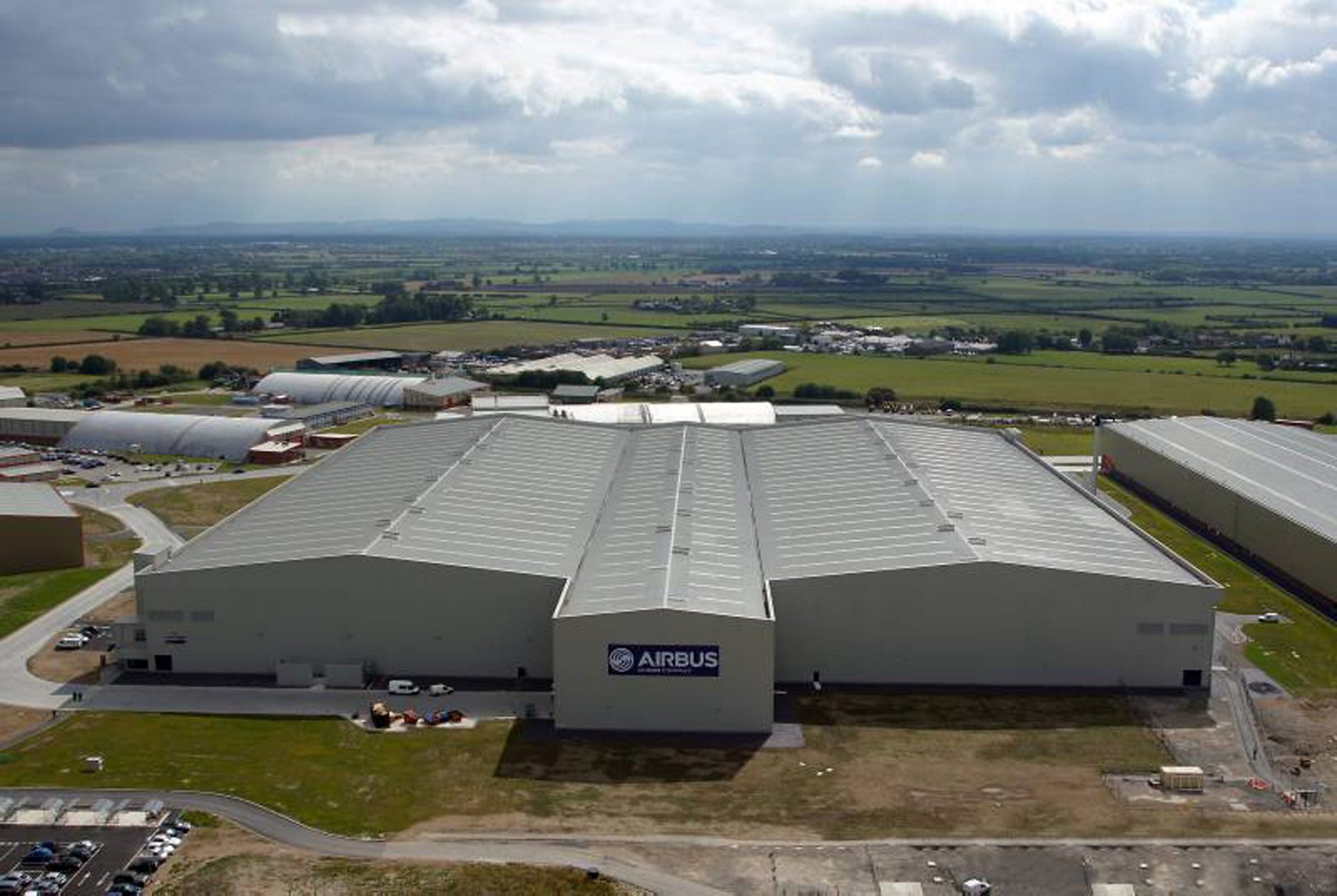 AW | 2019 01 26 02:49 | INDUSTRY
El fabricante de aeronaves europeo Airbus podría abandonar el Reino Unido por efectos del Brexit
El Presidente de Airbus, Tom Enders, ha elevado el tono aún más ante la perspectiva de una salida del Reino Unido de la Unión Europea sin acuerdo antes del próximo 29 Marzo 2019, fecha limite para alcanzar acuerdos del Brexit.
La salida del Reino Unido de la Unión Europea sin acuerdo podría llevarle a Airbus a desplazar su actividad a otros países en el medio y largo plazo. La decisión es congelar todas las inversiones en Reino Unido.
Airbus UK
En el Reino Unido se fabrican todas la alas de los modelos comerciales de Airbus junto con la aeronave militar A400M, con la excepción del avión regional A220, que se fabrica en Canadá y Estados Unidos. En total, sólo en 2018, Airbus entregó 806 aviones civiles a sus clientes. Es decir, de Reino Unido salieron 1.572 alas para los 786 aviones ensamblados en las plantas de Toulouse (Francia) o Hamburgo (Alemania). A ellos se suman los 20 aviones A400M despachados el pasado año desde Sevilla, lo que eleva la cifra total de alas producidas en Reino Unido para Airbus a 1.612 sólo el año pasado.
La compañía emplea en el Reino Unido a 14.000 personas de forma directa y en su cadena de suministro hay otros 110.000 empleados. Si bien Airbus admite que no es posible llevarse esas fábricas inmediatamente, el sector aeroespacial es un negocio de plazos largos y Airbus puede verse forzados a redirigir inversiones futuras en caso de un Brexit sin acuerdo. En Airbus UK hay 1.900 expatriados de otros países trabajando y los empleados de la empresa hacen 80.000 viajes anuales desde o hacia Reino Unido.
Airbus could leave the United Kingdom
The European aircraft manufacturer Airbus could leave the United Kingdom due to the effects of Brexit
The President of Airbus, Tom Enders, has raised the tone even more at the prospect of a UK exit from the European Union without an agreement before next March 29, 2019, the deadline to reach Brexit agreements.
The departure of the United Kingdom from the European Union without an agreement could lead Airbus to move its activity to other countries in the medium and long term. The decision is to freeze all investments in the United Kingdom.
Airbus UK
In the United Kingdom all the wings of the commercial models of Airbus are made together with the military aircraft A400M, with the exception of the regional plane A220, which is manufactured in Canada and the United States. In total, only in 2018, Airbus delivered 806 civil aircraft to its customers. That is to say, from the United Kingdom 1,572 wings came out for the 786 aircraft assembled in the Toulouse (France) or Hamburg (Germany) plants. To them are added the 20 A400M planes dispatched last year from Seville, which brings the total number of wings produced in the United Kingdom to Airbus to 1,612 last year alone.
The company employs 14,000 people directly in the United Kingdom and another 110,000 employees in its supply chain. Although EAirbus admits that it is not possible to take those factories immediately, the aerospace sector is a long-term business and Airbus may be forced to redirect future investments in the case of a Brexit without agreement. At Airbus UK there are 1,900 expatriates from other countries working and the company's employees make 80,000 trips annually to or from the United Kingdom. A\W
Ξ A I R G W A Y S Ξ
SOURCE: Airgways.com
DBk: Airbus.com / Airgways.com
AW-POST: 201901260249AR
A\W   A I R G W A Y S ®