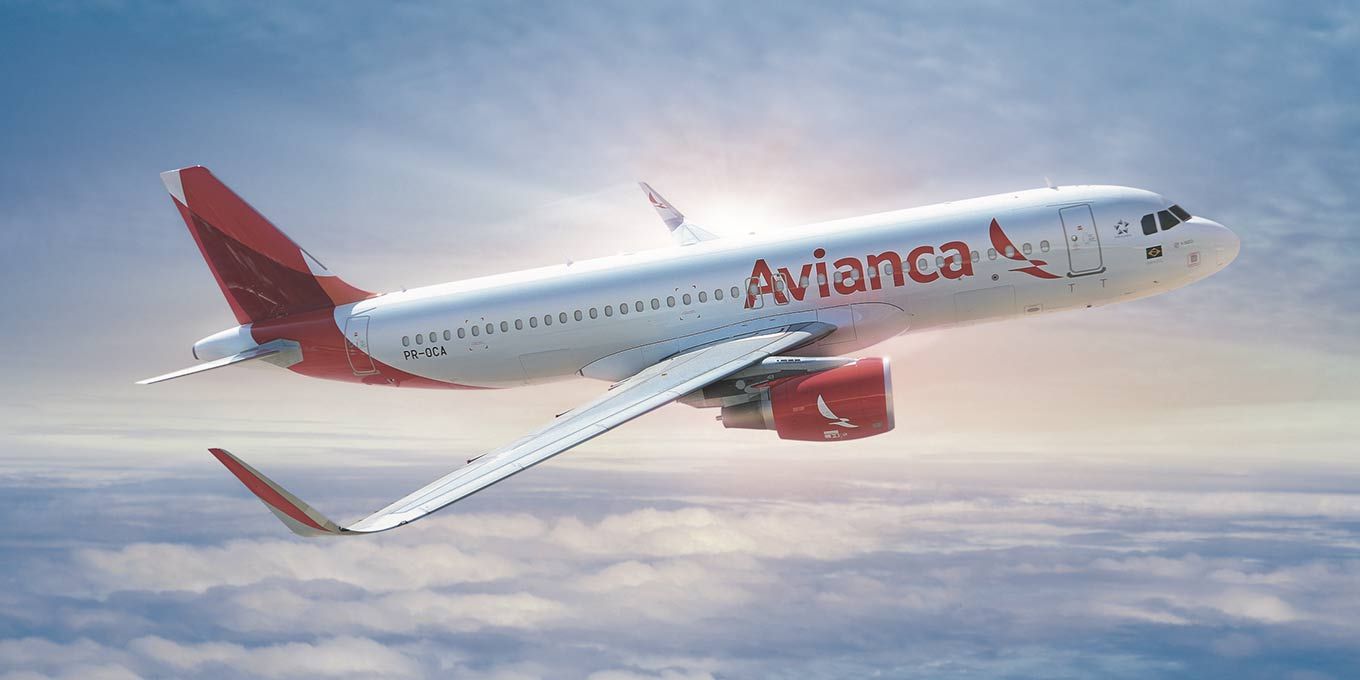 AW | 2019 04 12 12:58 | AIRLINES / AIR TRAFFIC / AIRPORTS
El Aeropuerto de Guarulhos prohíbe despegues de Avianca por falta de pago
El Aeropuerto Internacional de Guarulhos ha cancelado la programación de los vuelos de Avianca Brasil desde esta terminal terminales ha expresado el director del Aeropuerto de Guarulhos. Las salidas sólo se permitirá si la aerolínea reanuda el pago por el uso de instalaciones aeroportuarias.
Debido a la falta de pago, el aeropuerto decidió cobrar por adelantado las tasas por el uso de las terminales por Avianca. La terminal de Guarulhos concentra la mayor operación de la aerolínea en el país. El Aeropuerto Guarulhos no le dice a la cantidad total de la deuda de Avianca, pero se estima en alrededor de US$ 25 millones.
Avianca Brasil ha advertido que pagó las tarifas de operación del aeropuerto por adelantado en el aeropuerto de Guarulhos hoy viernes y que se había comprometido a pagar las tarifas necesarias para las operaciones de fin de semana.
Avianca Brasil se declaró en bancarrota en diciembre y ha acumulado deudas con arrendadores y operadores de aeropuertos mientras continúa realizando la mayoría de sus vuelos programados. La aerolínea tiene muy poco efectivo y se retrasó en su nómina en marzo, dijo la compañía.
Avianca without flights in Guarulhos
The Guarulhos Airport prohibits Avianca departures due to lack of payment
The Guarulhos International Airport has canceled the programming of Avianca Brasil flights from this terminal terminals, said the director of Guarulhos Airport. Departures will only be permitted if the airline resumes payment for the use of airport facilities.
Due to the lack of payment, the airport decided to charge in advance the fees for the use of the terminals by Avianca. The Guarulhos terminal concentrates the largest operation of the airline in the country. The Guarulhos Airport does not tell the total amount of Avianca's debt, but it is estimated at around US$ 25 million.
Avianca Brasil has warned that it paid the airport's operating fees in advance at the Guarulhos airport on Friday and that it had committed to pay the necessary rates for the weekend operations.
Avianca Brasil filed for bankruptcy in December and has accumulated debts with landlords and airport operators while continuing to carry out most of its scheduled flights. The airline has very little cash and was late on its payroll in March, the company said. A \ W
Avianca sem vôos em Guarulhos
O Aeroporto de Guarulhos proíbe partidas da Avianca por falta de pagamento
O Aeroporto Internacional de Guarulhos cancelou a programação dos vôos da Avianca Brasil a partir dos terminais deste terminal, disse o diretor do aeroporto de Guarulhos. As partidas só serão permitidas se a companhia aérea retomar o pagamento pelo uso das instalações do aeroporto.
Devido à falta de pagamento, o aeroporto decidiu cobrar antecipadamente as taxas pelo uso dos terminais pela Avianca. O terminal de Guarulhos concentra a maior operação da companhia aérea no país. O Aeroporto Guarulhos não informa o valor total da dívida da Avianca, mas estima-se em cerca de US$ 25 milhões.
A Avianca Brasil alertou que pagou as taxas de operação do aeroporto com antecedência no aeroporto de Guarulhos na sexta-feira e que se comprometeu a pagar as taxas necessárias para as operações do fim de semana.
A Avianca Brasil entrou com pedido de falência em dezembro e acumulou dívidas com os proprietários e operadores aeroportuários, continuando a realizar a maior parte de seus vôos programados. A companhia aérea tem muito pouco dinheiro e se atrasou em sua folha de pagamento em março, disse a companhia. A \ W
Ξ A I R G W A Y S Ξ
SOURCE: Airgways.com
DBk: Gru.com.br / Turismoetc.com.br / Avianca.com.br
AW-POST: 201904121258AR
A\W   A I R G W A Y S ®