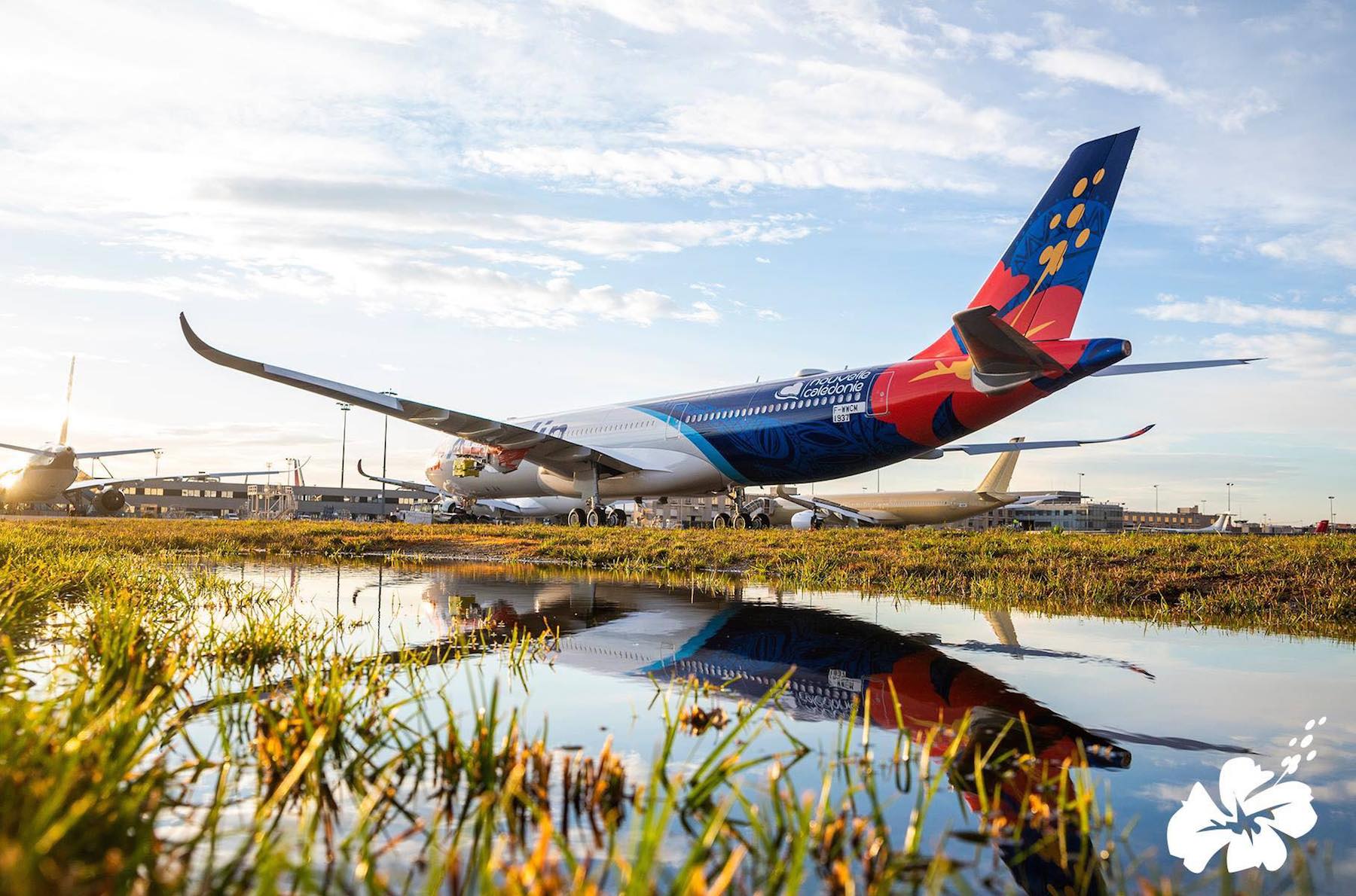 AW | 2019 05 06 16:25 | AIRLINES / INDUSTRY
Air Calin prevé incorporar próximamente el Airbus A330NEO
El primer Airbus A330-900NEO de Air Calin ha salido del taller de pintura en Toulouse, luciendo una hermosa y llamativa librea. El avión es el primero de los dos A330NEO's Air Calin que se espera que sean entregados a la aerolínea de Nueva Caledonia a finales de
2019. Air Calin planea equipar sus A330NEO's con 291 asientos: 26 en clase ejecutiva, 21 en Premium Economy y 244 en clase Economy. El A330-900neo está configurado para ofrecer a Air Calin una reducción de hasta el 25% en el consumo de combustible, con un mayor alcance, lo que ayuda a la aerolínea a abrir nuevos mercados también.
La aerolínea se convertirá en el tercer operador nuevo en recibir el A330-900NEO después de que el primero fuera entregado a TAP Portugal en noviembre pasado. En lo que va de 2019, el A330-900NEO se ha entregado a Air Senegal y Air Mauritius, con Thai Air Asia, Delta Airlines, Azul, RwandAir y Air Calin listos para recibir sus primeros aviones en breve.
Actualmente, la aerolínea opera dos A320CEO's y dos A330-200 en vuelos desde su hub en Noumea a Auckland, Port-Vila, Sydney, Tokio, Wallis, Brisbane, Futuna, Melbourne, Nadi, Osaka y Papeete.
Air Calin will incorporate A330NEO
Air Calin plans to incorporate the Airbus A330NEO soon

The first Airbus A330-900NEO has left the paint shop in Toulouse, sporting a beautiful and striking livery. The aircraft is the first of two Airbus A330NEO aircraft that are expected to be delivered to the New Caledonia airline by the end of 2019. Air Calin plans to equip its A330NEO's with 291 seats: 26 in business class, 21 in Premium Economy and 244 in Economy class. The A330-900neo is configured to offer Air Calin a reduction of up to 25% in fuel consumption, with a greater range, which helps the airline to open new markets as well.
The airline will become the third new operator to receive the A330-900NEO after the first was delivered to TAP Portugal last November. So far in 2019, the A330-900NEO has been delivered to Air Senegal and Air Mauritius, with Thai Air Asia, Delta Airlines, Azul, RwandAir and Air Calin ready to receive their first aircraft soon.
Currently, the airline operates two A320CEO's and two A330-200s on flights from its hub in Noumea to Auckland, Port-Vila, Sydney, Tokyo, Wallis, Brisbane, Futuna, Melbourne, Nadi, Osaka and Papeete. A \ W
Ξ A I R G W A Y S Ξ
SOURCE: Airgways.com
DBk: Airbus.com / Us.aircalin.com / Airgways.com
AW-POST: 201905061625AR
A\W   A I R G W A Y S ®