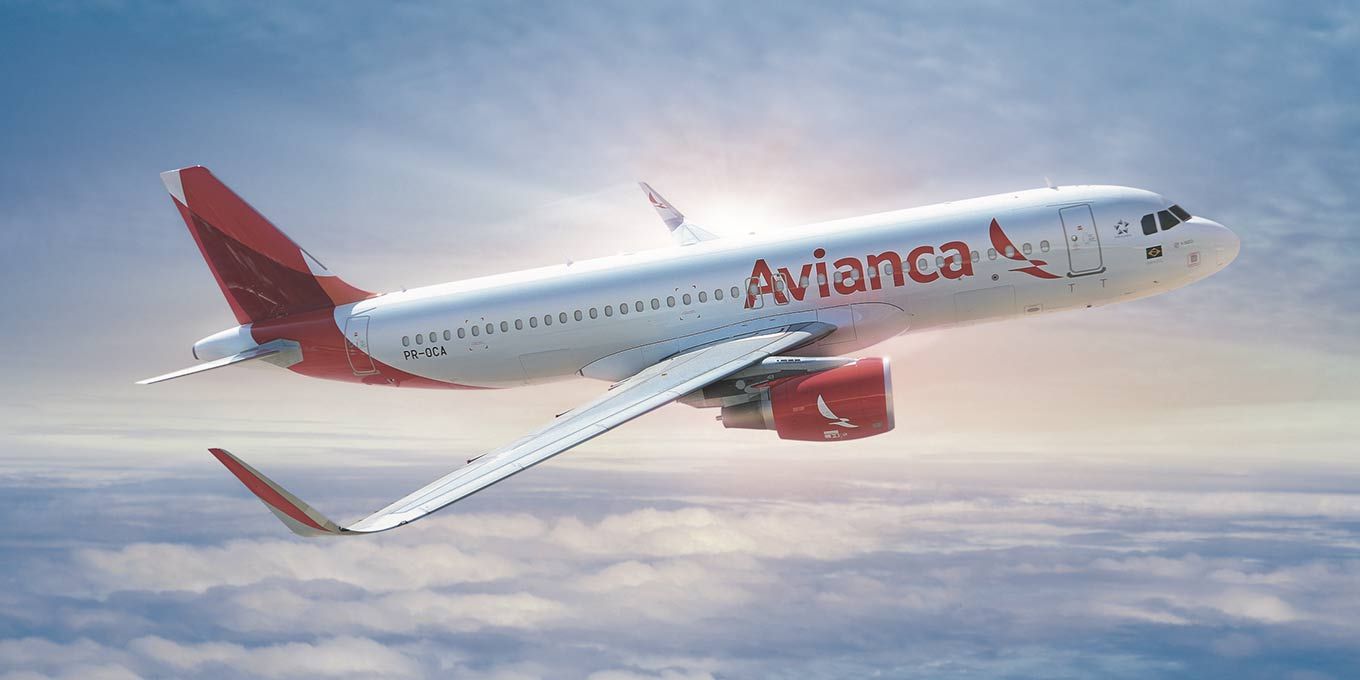 AW | 2019 05 07 17:23 | AIRLINES / GOVERNMENT
Latam Airlines adquiere 10 Airbus A320CEO de Avianca Brasil
Latam Airlines Group en Brasil firmó acuerdo de arrendamiento de 10 aeronaves Airbus A320CEO con la compañía estadounidense Aircastle Limited. Las diez aeronaves Airbus A320-200 pertenecían anteriormente a Avianca Brasil, que actualmente se encuentra en proceso de recuperación judicial, y a la cual este Martes 7 Mayo 2019 han suspendido la subasta de activos.
Latam Brasil ha tomado posesión en leasing de las aeronaves que al parecer el acuerdo de arrendamiento será a largo plazo, como parte del plan de expansión de la aerolínea, además obtendrá la reducción de impuestos de combustible en el Aeropuerto Internacional de São Paulo-Guarulhos. Esto le permitirá a Latam cubrir rutas que dejó de operar Avianca Brasil.
Latam Airlines informó que la adición de estas aeronaves serán operadas en mercados domésticos del grupo, especialmente en Brasil, con la probabilidad de adquirir activos de Avianca Brasil. De la misma forma que Latam Brasil, Azul Líneas Aéreas también arrendó aeronaves que hacían parte de la flota de Avianca.
Suspensión subasta Avianca
Por otra parte, el Tribunal de Justicia del Estado de Sao Paulo suspendió la subasta de activos de la aerolínea Avianca Brasil, que estaba planeada para este martes pero recibió una queja de la operadora aeroportuaria Swissport Brasil. El argumento es Swissport, que asevera detener R$ 17 millones de reales, equivalentes a US$ 4,31 millones de dólares, en deuda de Avianca Brasil, por lo cual impugnó la subasta por estar "basado en la transferencia de slots, lo que está vedado por la legislación. No se puede olvidar la preocupante manifestación de la Anac, por medio de la cual se muestra contraria a las tratativas relacionadas a la alienación de slots como si formen parte del activo de la empresa, una vez que tal previsión afecta negativamente a la competencia", dijo Ricardo Negrão, de la 2ª Cámara Reservada de Derecho Empresarial del TJ paulista, así lo informa el mismo medio.
Avianca Brasil canceló 1.300 vuelos entre el 19 al 28 de Abril 2019 a nivel nacional, ya que su flota se redujo en más de dos tercios pues devolvió 18 aviones arrendados, así lo anunció en su momento la Agencia Nacional de Aviación Civil de Brasil (ANAC), quedando la aerolínea solo con ocho aviones.
Los aeropuertos más afectados por la medida son los de Brasilia, Guarulhos en Sao Paulo y Galeao en Río de Janeiro. La aerolínea a final de 2018 se acogió a la ley de quiebras lo que le permitirá reestructurar el endeudamiento y continuar con la operación. La deuda de la compañía asciende a US$ 260 millones de dólares, lo que llevó a denuncias en los tribunales, informó la empresa. A\W
Latam acquires 10 A320CEO from Avianca
Latam Airlines acquires 10 Airbus A320CEO from Avianca Brasil
Latam Airlines Group in Brazil signed a lease agreement for 10 Airbus A320CEO aircraft with the US company Aircastle Limited. The ten Airbus A320-200 aircraft previously belonged to Avianca Brasil, which is currently in the process of judicial recovery, and to which this Tuesday 7 May 2019 have suspended the auction of assets.
Latam Brasil has taken leasing ownership of the aircraft that apparently the lease agreement will be long term, as part of the airline's expansion plan, and will also obtain the fuel tax reduction at the São Paulo-Guarulhos International Airport. This will allow Latam to cover routes that Avianca Brasil stopped operating.
Latam Airlines reported that the addition of these aircraft will be operated in the group's domestic markets, especially in Brazil, with the likelihood of acquiring assets of Avianca Brasil. In the same way as Latam Brasil, Azul Líneas Aéreas also leased aircraft that were part of the Avianca fleet.
Auction suspension Avianca
On the other hand, the Court of Justice of the State of Sao Paulo suspended the auction of assets of the airline Avianca Brasil, which was planned for Tuesday but received a complaint from the airport operator Swissport Brasil. The argument is Swissport, which claims to stop R$ 17 million, equivalent to US$ 4.31 million, in debt from Avianca Brasil, for which it contested the auction for being "based on the transfer of slots, which is prohibited by legislation. We can not forget the worrying manifestation of the Anac, by means of which it is contrary to the negotiations related to the alienation of slots as if they form part of the assets of the company, once such forecast negatively affects the competition", said Ricardo Negrão, of the 2nd Reserved Chamber of Business Law of the TJ of São Paulo, as reported by the same media.
Avianca Brasil canceled 1,300 flights between April 19 and April 28, 2019 at the national level, since its fleet was reduced by more than two thirds because it returned 18 leased aircraft, as announced at the time by the National Civil Aviation Agency of Brazil (ANAC), leaving the airline with only eight planes.
The airports most affected by the measure are those of Brasilia, Guarulhos in Sao Paulo and Galeao in Rio de Janeiro. The airline at the end of 2018 took advantage of the bankruptcy law, which will allow it to restructure the debt and continue with the operation. The company's debt amounts to US$ 260 million, which led to complaints in the courts, the company reported. A \ W
Latam adquire 10 A320CEO da Avianca
Latam Airlines adquire 10 Airbus A320CEO da Avianca Brasil
Latam Airlines Group no Brasil assinou acordo de arrendamento 10 Airbus A320CEO com a empresa norte-americana Aircastle Limited. As dez aeronaves Airbus A320-200 anteriormente detida pela Avianca Brasil, que está actualmente em fase de recuperação judicial, e que na terça-feira 07 de maio de 2019 suspendeu o leilão de ativos.
Latam Brasil tomou posse em leasing de aeronaves, aparentemente, o contrato de arrendamento será a longo prazo, como parte do plano de expansão da companhia aérea, também obter o combustível redução de impostos no Aeroporto Internacional de São Paulo-Guarulhos. Isso permitirá que a Latam cubra as rotas que a Avianca Brasil parou de operar.
Latam Airlines informou que a adição dessas aeronaves serão operadas mercados do grupo, especialmente no Brasil, com a probabilidade de aquisição de ativos Avianca Brasil. Da mesma forma que Latam Brasil, Azul Airlines arrendado aeronave também faziam parte da frota da Avianca.
Leilão suspenso Avianca
Além disso, o Tribunal de Justiça do Estado de São Paulo suspendeu o leilão de ativos da companhia aérea Avianca Brasil, que foi planejado para terça-feira, mas recebeu uma denúncia do operador aeroportuário Swissport Brasil. O argumento é Swissport, que afirma parar de R$ 17 milhões, equivalente a US$ 4,31 milhões em dívida Avianca Brasil, para o qual ele desafiou o leilão como sendo "baseado na transferência de faixas horárias, que é proibido pela legislação. Você não pode esquecer a manifestação perturbadora de Anak, através do qual ele se opõe às negociações relacionadas com a alienação de ranhuras como se parte dos ativos da empresa, uma vez que essa disposição afectar negativamente a concorrência", disse Ricardo Negrão, da lei 2ª Câmara de Negócios Reservada TJ paulista e relatados pelos mesmos meios.
Avianca Brasil cancelou 1.300 vôos de 19 a 28 de abril de 2019, a nível nacional, porque a sua frota foi reduzida em mais de dois terços desde retornou 18 aeronaves arrendadas, conforme anunciado no momento em que a Agência Nacional de Aviação Civil do Brasil (ANAC ), deixando a companhia aérea com apenas oito aviões.
Os aeroportos mais afetados pela medida são os de Brasília, Guarulhos, em São Paulo e do Galeão, no Rio de Janeiro. A companhia aérea, no final de 2018 entrou com pedido de falência lei que lhe permite reestruturar a dívida e continuar a operação. A dívida da empresa equivale a US$ 260 milhões, o que levou as queixas em tribunal, disse a empresa. A \ W
Ξ A I R G W A Y S Ξ
SOURCE: Airgways.com
DBk: Anac.gov.br / Infraestrutura.gov.br / Tjsp.jus.br / Airgways.com / SUMU Spotters [Álvaro Franco]
AW-POST: 201905071723AR
A\W   A I R G W A Y S ®