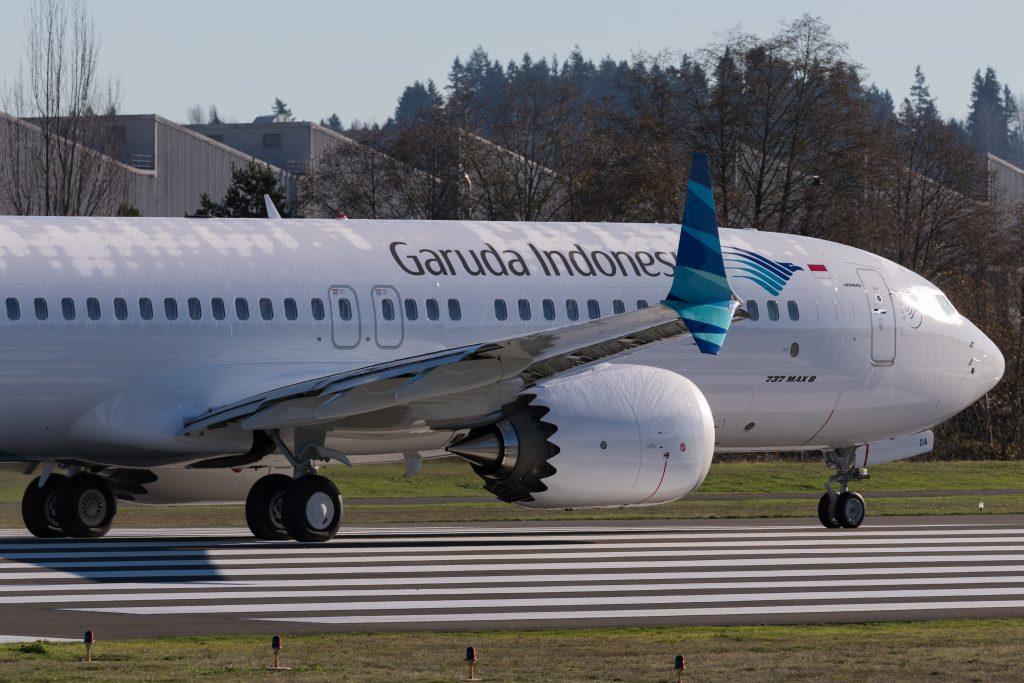 AW | 2019 05 16 20:08 | AIRLINES MARKET / GOVERNMENT
Indonesia exhorta a las aerolíneas recorte de tarifas sin comprometer la seguridad
El Ministerio de Transportes de Indonesia ha recortado las tarifas máximas que las aerolíneas pueden cobrar por las rutas domésticas, que entrarán en vigencia esta semana, ya que millones de musulmanes se preparan para los viajes de bienvenida al final del mes de ayuno de Ramadán.
El Ministerio de Transporte, que regula cuánto pueden cobrar las aerolíneas por los vuelos, redujo los precios máximos para las rutas domésticas en un 12% -16% a partir de este viernes, dijo el jueves Polana Banguningsih Pramesti, directora general de transporte aéreo, en una conferencia de prensa. El gobierno de la mayor economía del sudeste asiático había presionado anteriormente a las aerolíneas para que redujeran las tarifas, pero los precios de los boletos se mantuvieron altos debido al aumento de los costos provocado por una rupia débil y los altos precios del combustible.
Los altos precios han debilitado el apetito por los viajes aéreos y han alimentado la inflación. El menor gasto de los hogares en viajes y alojamiento ha contribuido en parte a un crecimiento más lento del esperado en la economía, una tasa de 5,07% en Enero-Marzo 2019. Las aerolíneas deberían poder implementar estos recortes de precios al mejorar su eficiencia en las operaciones aeroportuarias, dijo Pramesti, y agregó que no deberían comprometer la seguridad y otros "factores importantes".
Pikri Ilham Kurniansyah, Director de Comercio de la aerolínea de bandera Garuda Indonesia, dijo a los reporteros que no ha visto el nuevo reglamento, pero dijo que "idealmente, esto no debería aplicarse a los boletos ya vendidos".
El grupo privado Lion Air ajustará sus tarifas y márgenes de acuerdo con las nuevas reglas, dijo el director general Daniel Putut. La aerolínea emitió un comunicado por separado el jueves, ofreciendo un descuento del 50% para cupos limitados entre el 16 Mayo y el 15 Junio, especialmente para las personas que buscan volver a casa para el festival Eid al-Fitr a principios de Junio 2019.
El Ministerio de Transporte de Indonesia revisará sus normas de precios cada tres meses para su evaluación.
Indonesia stimulates cut rates
Indonesia exhorts airlines to cut rates without compromising security
The Indonesian Ministry of Transportation has cut the maximum rates that airlines can charge for domestic routes, which will take effect this week, as millions of Muslims prepare for the welcome trips at the end of the fasting month of Ramadan.
The Ministry of Transportation, which regulates how much airlines can charge for flights, reduced maximum prices for domestic routes by 12% -16% from this Friday, said Polana Banguningsih Pramesti, general director of air transport, on Thursday. at a press conference. The government of Southeast Asia's largest economy had previously pressured airlines to reduce rates, but ticket prices remained high due to rising costs caused by a weak rupee and high fuel prices.
The high prices have weakened the appetite for air travel and have fueled inflation. The lower spending of households on travel and accommodation has contributed in part to a slower than expected growth in the economy, a rate of 5.07% in January-March 2019. Airlines should be able to implement these price cuts by improving their efficiency in airport operations, said Pramesti, adding that they should not compromise security and other "important factors."
Pikri Ilham Kurniansyah, Trade Director of flag carrier Garuda Indonesia, told reporters he has not seen the new regulation, but said that "ideally, this should not apply to tickets already sold".
The private group Lion Air will adjust its rates and margins in accordance with the new rules, said CEO Daniel Putut. The airline issued a separate statement on Thursday, offering a 50% discount for limited seats between May 16 and June 15, especially for people looking to return home for the Eid al-Fitr festival in early June 2019.
The Ministry of Transport of Indonesia will review its pricing rules every three months for evaluation. A \ W
Ξ A I R G W A Y S Ξ
SOURCE: Airgways.com
DBk: Dephub.go.id / Zerohedge.com / Abc.com.au
AW-POST: 201905162008AR
A\W   A I R G W A Y S ®