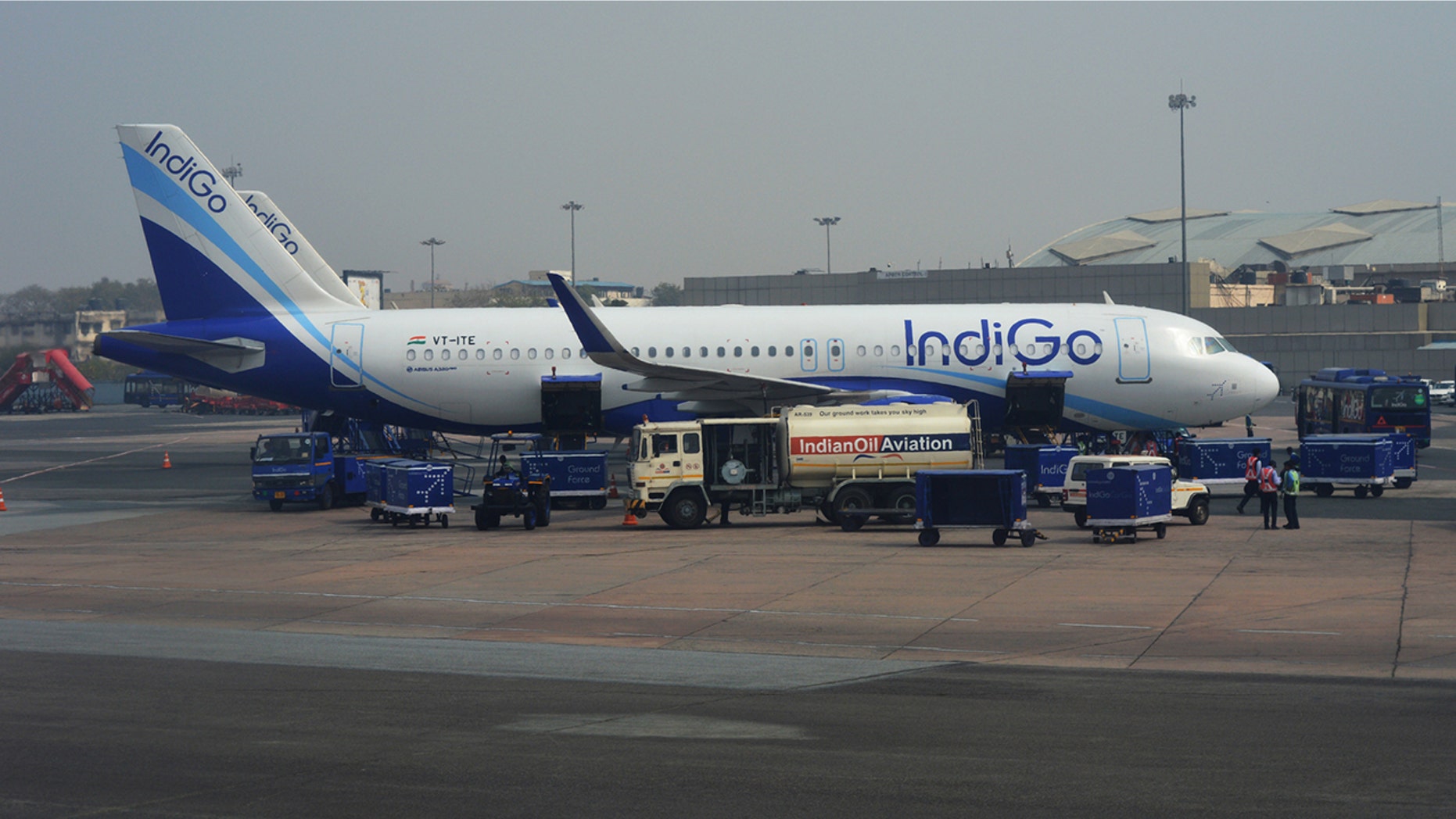 AW | 2019 05 23 11:03 | AIRLINES MARKET
IndiGo alcanza el 49,9% de cuota de mercado
IndiGo se ha convertido en la aerolínea número uno en la República de la India, una hazaña notable acreditada debido al cambio en las coutas de mercado de las líneas aéreas operativas en la India, como así también tentativamente a la puesta en tierra de Jet Airways. La popular aerolínea low cost tiene un aumento en su participación de mercado alcanzando un récord histórico desde que se fundó IndiGo.
Crecimiento de IndiGo
En Marzo 2019 IndiGo creció un 46,9%, proyectando por primera vez el 49,9% de participación de mercado en Abril 2019 un récord histórico. Junto con IndiGo, otras aerolíneas también han visto un aumento en sus cuotas de mercado.
IndiGo en la subida
El 12 Abril 2019, Jet Airways efectuó el último vuelo cubriendo la ruta Amritsar-Mumbai, y ese fue el día en que Jet Airways bajó sus alas. La membresía de la compañía en la Asociación de Transporte Aéreo Internacional (IATA) también se canceló, lo cual fue suficiente para confirmar el cierre de Jet Airways. Esto condujo a una disminución en la participación de mercado de la compañía y un aumento en la participación de mercado de otras aerolíneas, como IndiGo, SpiceJet, entre otras.
La reducción de la cuota de mercado de Jet Airways comenzó a partir de 2014 e IndiGo también ha visto un aumento masivo en popularidad, según lo publicado por la Dirección General de Aviación Civil (DGCA) la aerolínea transportó alrededor de 54.410.000 pasajeros domésticos en el mes de Marzo 2019. Sin embargo, un funcionario de Indigo dijo: "Alcanzamos nuestra mayor participación de mercado gracias a la gran cantidad de planes solicitados por nosotros, lo que ayudó a aumentar sustancialmente nuestra capacidad".
A IndiGo le sigue Air India, con una participación de mercado del 13,9% y SpiceJet, con una participación de mercado del 13,1%. El primero ha volado alrededor de 15.230.000 millones de pasajeros nacionales y el segundo tiene 14.400.000 millones de pasajeros en su haber. GoAir ha transportado alrededor de 11.900.000 millones de pasajeros y ha registrado una cuota de mercado del 10,8%.
Mercado a futuro
Durante los últimos tres años, la industria de la aviación de la India es una de las industrias de más rápido crecimiento del país. Además, se espera que gane impulso y continúe con su progreso en los próximos años. Existe la probabilidad de que la industria de la aviación de la India sea la tercera más grande a nivel mundial.
La diferencia en la participación de mercado entre IndiGo y otras aerolíneas es evidente y habla mucho sobre el crecimiento y la popularidad de las aerolíneas IndiGo. IndiGo siempre ha estado en la cima del gráfico y parece que no cambiará en el futuro.
IndiGo becomes India's largest airline
IndiGo reaches 49.9% market share
IndiGo has become the number one airline in the Republic of India, a remarkable feat credited due to the change in the market rates of the operating airlines in India, as well as tentatively to the grounding of Jet Airways. The popular low cost airline has an increase in its market share, reaching a historical record since IndiGo was founded.
IndiGo growth
In March 2019 IndiGo grew by 46.9%, projecting a 49.9% market share for the first time in April 2019, a historical record. Along with IndiGo, other airlines have also seen an increase in their market shares.
IndiGo on the rise
On April 12, 2019, Jet Airways made the last flight covering the Amritsar-Mumbai route, and that was the day that Jet Airways lowered its wings. The company's membership in the International Air Transport Association (IATA) was also canceled, which was enough to confirm the closure of Jet Airways. This led to a decrease in the company's market share and an increase in the market share of other airlines, such as IndiGo, SpiceJet, among others.
The reduction of the market share of Jet Airways began in 2014 and IndiGo has also seen a massive increase in popularity, as published by the Directorate General of Civil Aviation (DGCA) the airline transported about 54,410,000 domestic passengers in the month of March 2019. However, an Indigo official said: "We achieved our largest market share thanks to the large number of plans requested by us, which helped to substantially increase our capacity".
IndiGo is followed by Air India, with a market share of 13.9% and Spice Jet, with a market share of 13.1%. The first has flown around 15,230,000 million national passengers and the second has 14,400,000 million passengers to its credit. GoAir has transported around 11.9 billion passengers and registered a market share of 10.8%.
Future market
For the past three years, India's aviation industry is one of the fastest growing industries in the country. In addition, it is expected to gain momentum and continue its progress in the coming years. There is a likelihood that India's aviation industry will be the third largest worldwide.
The difference in market share between IndiGo and other airlines is evident and speaks volumes about the growth and popularity of IndiGo airlines. IndiGo has always been at the top of the chart and it seems that it will not change in the future. A \ W
इंडिगो भारत की सबसे बड़ी एयरलाइन बन गई है
इंडिगो की 49.9% बाजार हिस्सेदारी है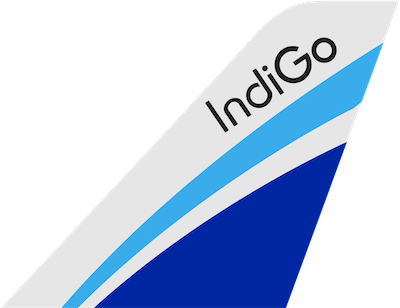 इंडिगो भारतीय गणराज्य में नंबर एक एयरलाइन बन गई है, भारत में परिचालन एयरलाइनों की बाजार दरों में बदलाव के कारण एक उल्लेखनीय उपलब्धि है, साथ ही जेट एयरवेज के ग्राउंडिंग के लिए अस्थायी रूप से। लोकप्रिय कम लागत वाली एयरलाइन की बाजार हिस्सेदारी में वृद्धि हुई है, जो इंडिगो की स्थापना के बाद से एक ऐतिहासिक रिकॉर्ड तक पहुंच गई है।
इंडिगो की वृद्धि
मार्च 2019 में इंडिगो 46.9% की वृद्धि के साथ अप्रैल 2019 में पहली बार 49.9% बाजार हिस्सेदारी का अनुमान लगाते हुए एक ऐतिहासिक रिकॉर्ड बना। इंडिगो के साथ, अन्य एयरलाइनों ने भी अपने बाजार शेयरों में वृद्धि देखी है।
वृद्धि पर इंडिगो
12 अप्रैल 2019 को, जेट एयरवेज ने अमृतसर-मुंबई मार्ग को कवर करने वाली अंतिम उड़ान बनाई, और यही वह दिन था जब जेट एयरवेज ने अपने पंखों को नीचे किया। इंटरनेशनल एयर ट्रांसपोर्ट एसोसिएशन (IATA) में कंपनी की सदस्यता भी रद्द कर दी गई, जो जेट एयरवेज के बंद होने की पुष्टि करने के लिए पर्याप्त थी। इसके कारण कंपनी के बाजार में हिस्सेदारी में कमी आई और अन्य एयरलाइंस, जैसे इंडिगो, स्पाइसजेट, के बाजार शेयर में वृद्धि हुई।
जेट एयरवेज की बाजार हिस्सेदारी में कमी 2014 में शुरू हुई और इंडिगो ने भी लोकप्रियता में भारी वृद्धि देखी है, जैसा कि नागर विमानन महानिदेशालय (डीजीसीए) द्वारा प्रकाशित किया गया था, एयरलाइन ने लगभग 54,410,000 घरेलू यात्रियों को परिवहन किया था मार्च 2019 का महीना। हालांकि, इंडिगो के एक अधिकारी ने कहा: "हमारे द्वारा अनुरोधित योजनाओं की बड़ी संख्या की बदौलत हमने अपनी सबसे बड़ी बाजार हिस्सेदारी हासिल की, जिससे हमें अपनी क्षमता बढ़ाने में मदद मिली"।
इंडिगो का एयर इंडिया के साथ 13.9% और स्पाइस जेट का बाजार हिस्सेदारी 13.1% है। पहले ने 15,230,000 मिलियन राष्ट्रीय यात्रियों को उड़ाया और दूसरे ने 14,400,000 मिलियन यात्रियों को इसका श्रेय दिया। गोएयर ने लगभग 11.9 बिलियन यात्रियों का परिवहन किया है और 10.8% की बाजार हिस्सेदारी दर्ज की है।
भविष्य का बाजार
पिछले तीन वर्षों से, भारत का विमानन उद्योग देश में सबसे तेजी से बढ़ते उद्योगों में से एक है। इसके अलावा, आने वाले वर्षों में इसकी गति बढ़ने और इसकी प्रगति जारी रखने की उम्मीद है। इस बात की संभावना है कि भारत का विमानन उद्योग दुनिया भर में तीसरा सबसे बड़ा उद्योग होगा।
इंडिगो और अन्य एयरलाइनों के बीच बाजार हिस्सेदारी में अंतर स्पष्ट है और इंडिगो एयरलाइंस की वृद्धि और लोकप्रियता के बारे में बोलती है। इंडिगो हमेशा चार्ट में सबसे ऊपर रहा है और ऐसा लगता है कि यह भविष्य में नहीं बदलेगा। A \ W
Ξ A I R G W A Y S Ξ
SOURCE: Airgways.com
DBk: Goindigo.com.in / Scroll.in / Foxnews.com
AW-POST: 201905231103AR
A\W   A I R G W A Y S ®