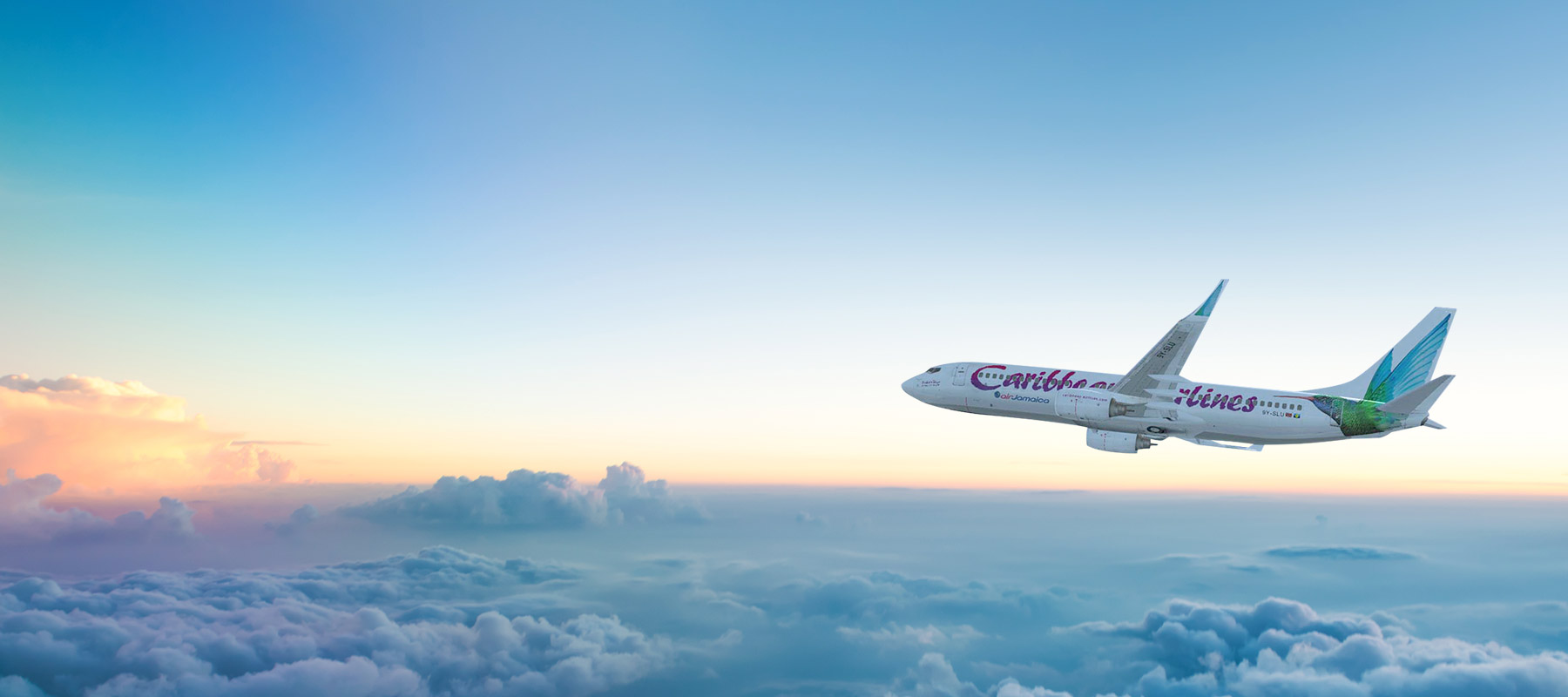 AW | 2019 07 05 12:24 | AIRLINES ROUTES
Caribbean Airlines estrenará nueva ruta Kingston-La Habana
Caribbean Airlines iniciará vuelos directos entre Kingston y La Habana, Cuba en unos pocos meses. La aerolínea está a la espera de la aprobación necesaria de las diversas autoridades de aviación civil que participarán para divulgar todos los detalles. Según Garvin Madera, CEO de Caribbean Airlines, la nueva ruta es un esfuerzo por expandir el centro de Kingston, que anunciaron en Abril 2019, con dos vuelos directos a la Isla Barbados.
El CEO de Caribbean Airlines, que se encontraba en la inauguración oficial de un mural de Caribbean Airlines en el Aeropuerto Internacional Norman Manley el Lunes, dijo: "Hoy me complace anunciar que próximamente, sujeto a la aprobación de las autoridades de aviación civil pertinentes, comenzará Caribbean Airlines su servicio sin escalas entre Kingston y La Habana, Cuba utilizando nuestro avión Boeing 737-800. La misión de Caribbean Airlines es proporcionar una red incomparable que conecte a toda la región, promueva el comercio, la cultura, el turismo y fortalezca nuestra identidad caribeña. Es realmente un momento emocionante para Caribbean Airlines".
Job Nelson, Madera dijo que la decisión se deriva de un plan estratégico de la compañía, que muestra que la entidad está creciendo en el tráfico intracaribeño mientras se esfuerza por proporcionar una mejor conectividad en toda la región. El éxito de los vuelos recientes desde Guyana y Trinidad y Tobago como otras razones para la decisión del vuelo directo de Kingston a La Habana, ya que trata de conectar los diferentes países de la región. "Cuba es el comienzo de eso, en base a la configuración actual y el avión que tenemos. En unos pocos meses, iremos más allá de eso al expandir la flota. Es el comienzo de un importante impulso de expansión en el Caribe que nosotros quiero efectuar. Creemos que podemos crear un triángulo adecuado ahora, entre Jamaica, Trinidad y Cuba, y en realidad tenemos vuelos que salen de Cuba cuatro días a la semana, con la introducción de este servicio, a diferencia de los dos días anteriores".
Caribbean opens Kingston-Havana
Caribbean Airlines will launch new route Kingston-Havana
Caribbean Airlines will start direct flights between Kingston and Havana, Cuba in a few months. The airline is waiting for the necessary approval of the various civil aviation authorities that will participate to disclose all the details. According to Garvin Madera, CEO of Caribbean Airlines, the new route is an effort to expand the center of Kingston, which they announced in April 2019, with two direct flights to Barbados Island.
The CEO of Caribbean Airlines, who was at the official opening of a Caribbean Airlines mural at the Norman Manley International Airport on Monday, said: "Today I am pleased to announce that soon, subject to the approval of the relevant civil aviation authorities, Caribbean Airlines will begin its non-stop service between Kingston and Havana, Cuba using our Boeing 737-800 aircraft.The mission of Caribbean Airlines is to provide an incomparable network that connects the entire region, promotes commerce, culture, tourism and strengthens our Caribbean identity, it's really an exciting time for Caribbean Airlines".
Job Nelson, Madera said the decision is derived from a strategic plan of the company, which shows that the entity is growing in intra-Caribbean traffic while striving to provide better connectivity throughout the region. The success of recent flights from Guyana and Trinidad and Tobago as other reasons for the decision of the direct flight from Kingston to Havana, as it tries to connect the different countries of the region. "Cuba is the beginning of that, based on the current configuration and the plane we have, in a few months, we will go beyond that by expanding the fleet, it is the beginning of an important expansion impulse in the Caribbean that we want. We believe that we can create an adequate triangle now, between Jamaica, Trinidad and Cuba, and in fact we have flights that leave Cuba four days a week, with the introduction of this service, unlike the previous two days". A \ W
Ξ A I R G W A Y S Ξ
SOURCE: Airgways.com
DBk: Caribbean-airlines.com
AW-POST: 201907051224AR
A\W   A I R G W A Y S ®