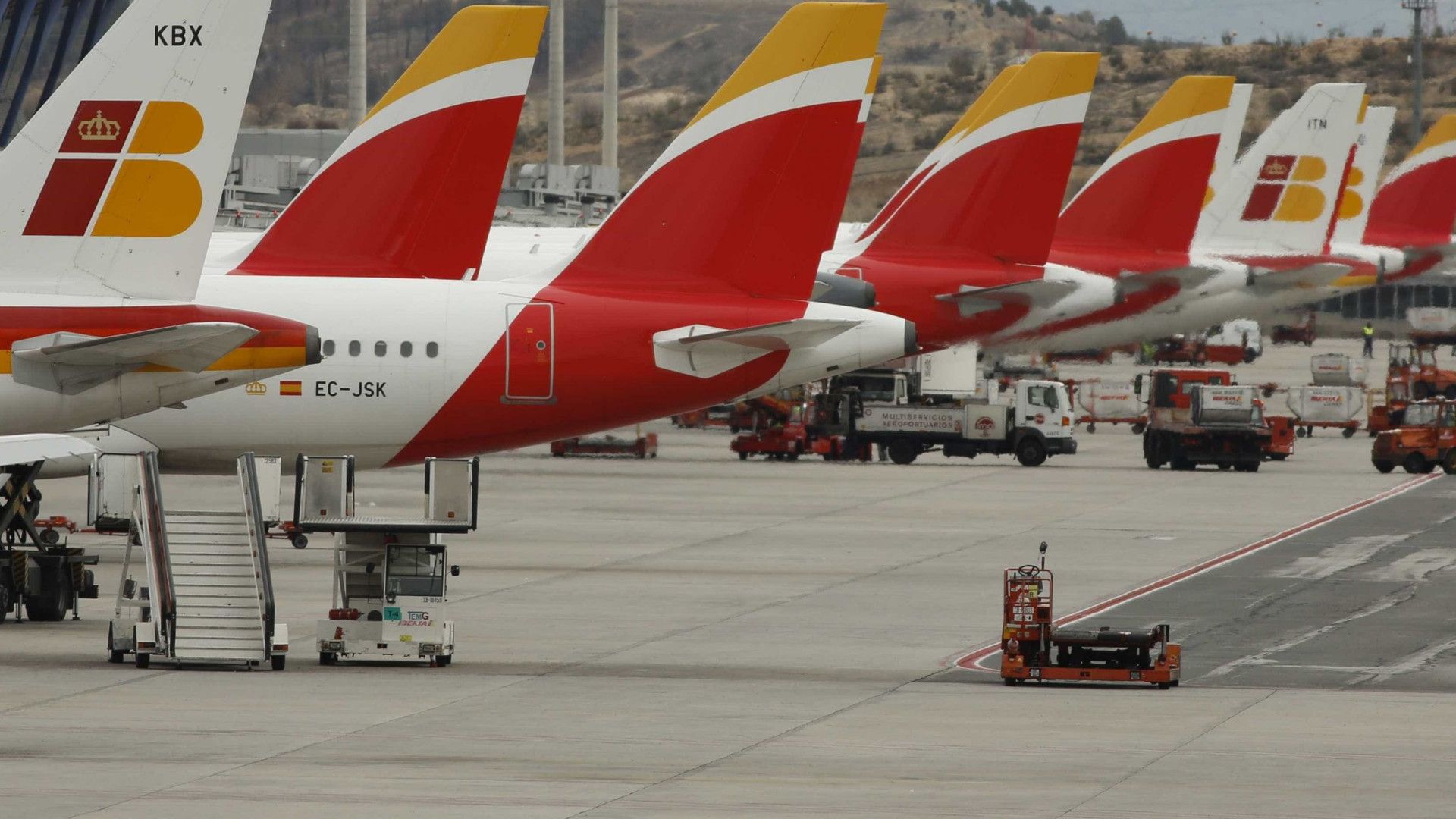 AW | 2019 08 07 15:50 | AIRPORTS
Sin acuerdo en la reunión de mediación Vigilancia Seguridad empezarán un paro indefinido el viernes
Los Vigilantes de Seguridad del Aeropuerto de Barcelona-El Prat no han llegado a un acuerdo con la empresa Trablisa en la reunión efectuada este Miércoles 7 Julio 2019. Los trabajadores de seguridad han mantenido con la Generalitat la mediación entre las partes para poder llegar a un acurdo, pero tras fracasar las negociaciones la huelga prevista para el viernes continúa vigente. Los quinientos empleados de Vigilantes de Seguridad tienen previsto hacer una asamblea mañana Jueves 8 Agosto 2019, para reclamar una mejora salarial y unas mejores condiciones de trabajo. La empresa ha rechazado todas las propuestas pedidas por parte del Sindicato. Tan solo ha mostrado su compromiso con unos pluses en los salarios de los trabajadores, ya acordados anteriormente, que serán efectivos a partir de Octubre 2019. En relación a las demandas sobre paridad, la empresa ha asegurado que casi el 40% de sus trabajadores son mujeres donde intentarán reducir las desigualdades hacia el futuro.
El Asesor Legal del comité de empresa de Trablisa, Juan Carlos Giménez, ha explicado que "la negociación es imposible" y que la empresa "no tiene ninguna intención de llegar a un acuerdo". Asimismo, Giménez ha recordado que el viernes se garantizarán los servicios mínimos del 90%, aunque no se espera que se llegue a ese porcentaje porque gran parte del personal está de vacaciones o de baja.
La convocatoria de la huelga la impulsan los sindicatos independientes PROU, SPS, STS y Alternativa Sindical, después de que USO acabara desmarcándose de la convocatoria para finales de julio, que acabó siendo descartada por algunos compromisos asumidos por Trablisa que el comité de huelga asegura que no se han cumplido. Entre otras exigencias, el comité de empresa demanda una mejora salarial de 162 euros mensuales por la sobrecarga de trabajo existente en Barcelona respecto a otros aeropuertos de la red de AENA y un mínimo de seis vigilantes permanentes en cada filtro de seguridad.
Barcelona Airport Strike
Without agreement at the Security Surveillance mediation meeting they will begin an indefinite strike on Friday
The Security Guards of the Barcelona-El Prat Airport have not reached an agreement with the company Trablisa at the meeting held on Wednesday, July 7, 2019. The security workers have maintained with the Generalitat the mediation between the parties to reach a I agree, but after the negotiations fail, the strike scheduled for Friday continues. The five hundred employees of Security Rangers are scheduled to hold an assembly tomorrow, Thursday, August 8, 2019, to demand a salary improvement and better working conditions. The company has rejected all the proposals requested by the Union. It has only shown its commitment to some bonuses in the wages of workers, already agreed above, which will be effective from October 2019. In relation to the demands on parity, the company has ensured that almost 40% of its workers are women where they will try to reduce inequalities towards the future.
The Legal Advisor of the Trablisa company committee, Juan Carlos Giménez, explained that "negotiation is impossible" and that the company "has no intention of reaching an agreement". Giménez also recalled that on Friday the minimum services of 90% will be guaranteed, although that percentage is not expected to be reached because a large part of the staff is on vacation or on leave.
The strike call is promoted by the independent unions PROU, SPS, STS and Alternativa Sindical, after USO ended up unmarking the call by the end of July, which ended up being discarded by some commitments assumed by Trablisa that the strike committee ensures that They have not been fulfilled. Among other requirements, the company committee demands a salary improvement of 162 euros per month for the work overload existing in Barcelona compared to other airports in the AENA network and a minimum of six permanent guards in each security filter. A \ W
Vaga de l'aeroport de Barcelona
Sense acord a la reunió de mediació de Vigilància de Seguretat iniciaran una vaga indefinida el divendres
Els guàrdies de seguretat de l'Aeroport de Barcelona-El Prat no han arribat a un acord amb l'empresa Trablisa en la reunió celebrada el dimecres 7 de juliol de 2019. Els treballadors de seguretat han mantingut amb la Generalitat la mediació entre les parts per arribar a un acord, però després que les negociacions fracassin, la vaga prevista per a divendres continua. Els cinc-cents empleats de Security Rangers tenen previst celebrar una assemblea demà, dijous 8 d'agost de 2019, per exigir una millora salarial i millors condicions laborals. La companyia ha rebutjat totes les propostes sol·licitades per la Unió. Només ha mostrat el seu compromís amb algunes bonificacions en el salari dels treballadors, ja acordades anteriorment, que seran vigents a partir d'octubre de 2019. En relació a les demandes de paritat, l'empresa ha assegurat que gairebé el 40% dels seus treballadors són dones on. intentarem reduir les desigualtats de cara al futur.
El conseller jurídic del comitè d'empresa Trablisa, Juan Carlos Giménez, va explicar que "la negociació és impossible" i que l'empresa "no té intenció d'arribar a un acord". Giménez també va recordar que divendres es garanteixen els serveis mínims del 90%, tot i que no s'espera que s'assoleixi aquest percentatge perquè bona part del personal està de vacances o de permís.
La convocatòria de vaga està promoguda pels sindicats independents PROU, SPS, STS i Alternativa Sindical, després que USO acabés marcant la trucada a finals de juliol, que va acabar sent descartat per alguns compromisos assumits per Trablisa que el comitè de vaga assegura que tinguessin no s'ha complert. Entre altres requisits, el comitè d'empresa exigeix ​​una millora salarial de 162 euros mensuals per la sobrecàrrega de treball existent a Barcelona en comparació amb altres aeroports de la xarxa d'AENA i un mínim de sis guàrdies permanents a cada filtre de seguretat. A \ W
Ξ A I R G W A Y S Ξ
SOURCE: Airgways.com
DBk: Elpais.com / Aeropuertobarcelona-elprat.com / Elperiodico.com
AW-POST: 201908071550AR
A\W   A I R G W A Y S ®