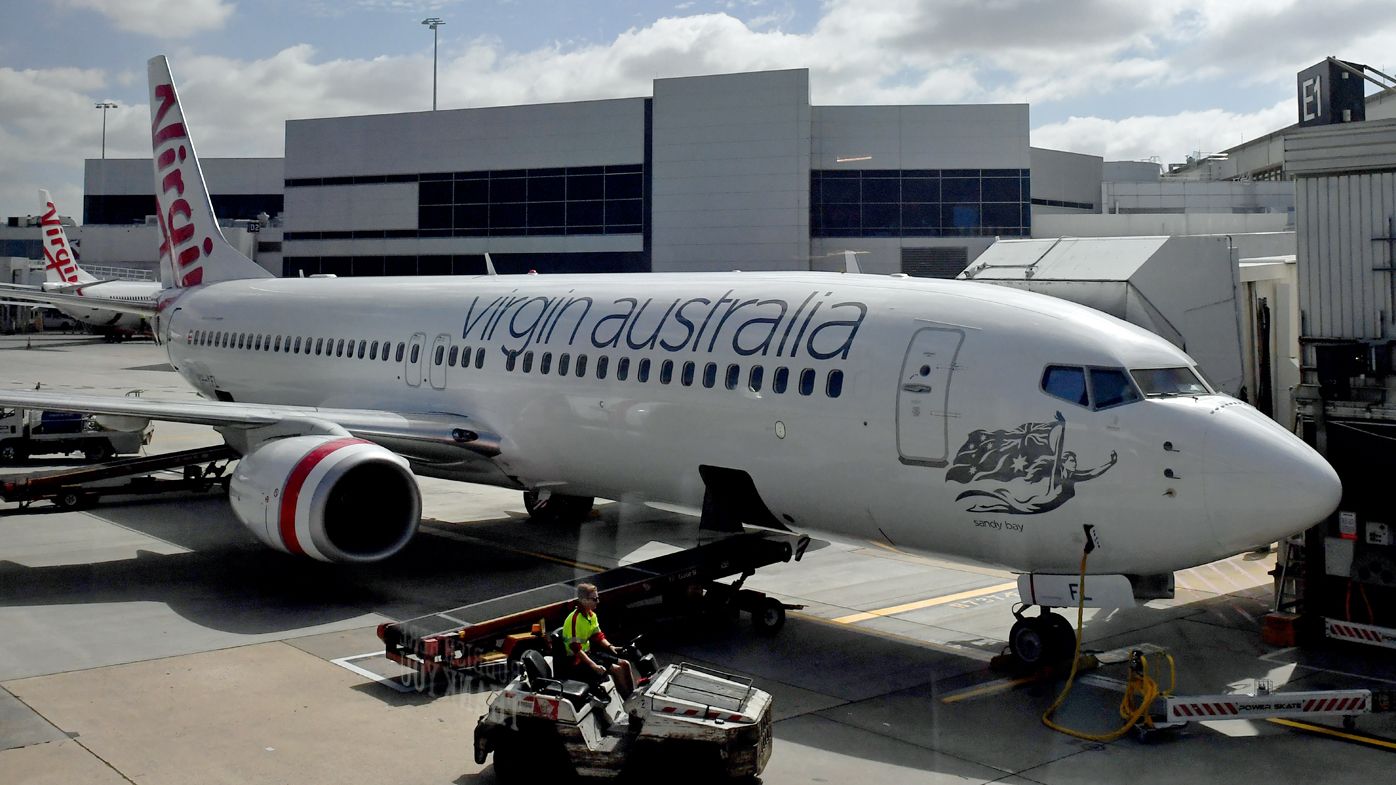 AW | 2019 08 28 10:22 | AIRLINES
Virgin Australia recortará 750 empleos luego de una pérdida anual de US$ 349 millones
Virgin Australia Airlines ha anunciado que eliminará 750 empleos corporativos y de oficinas centrales como parte de un plan de reestructuración forzado en la aerolínea en dificultades que también incluirá la eliminación de rutas no económicas. Las dificultades económicas comienza con la eliminación de puestos de altos ejecutivos en la reestructuración radical y la probable eliminación de rutas no rentables.
Después de publicar una pérdida decepcionante de todo el año de US$ 349,1 millones el Miércoles 28/08, Virgin Australia dijo que el entorno comercial desafiante se había visto agravado por vientos en contra, como el aumento de los precios del combustible y el débil dólar australiano. "No hay duda de que estamos operando en un clima económico difícil con alto combustible, bajo dólar australiano y condiciones comerciales moderadas", dijo el Presidente Ejecutivo de Virgin Australia, Paul Scurrah.
Reestructuración del grupo
El grupo aéreo australiano, que incluye al transportista de presupuesto Tigerair, se someterá al ajuste de tamaño que vería recortar 750 empleos del total de alrededor de 10.000 trabajadores. Parece que la mayoría de las pérdidas de empleos correrán a cargo del personal en la sede de la aerolínea en Brisbane. Aunque los ingresos durante los 12 meses al 30 Junio 2019 aumentaron un 7,5% a US$ 5.83 mil millones al agregar pasajeros, no fue suficiente para evitar que el grupo registrara su séptimo año consecutivo de pérdidas.
La reestructuración de la aerolínea, que apunta a ahorrar US$ 75 millones al año, incluye una reestructuración del equipo ejecutivo superior que implica la salida del Director Financiero, el Director de Operaciones y el Director Comercial. La jefa de Tigerair, Merren McArthur, también dejará la compañía ya que su papel desaparecerá con los cambios. Las tres partes distintas de la aerolínea: Virgin Australia, Virgin Australia Regional Airlines y Tigerair fusionarán sus operaciones bajo la reestructuración, aunque las marcas sobrevivirán.
El CEO de Virgin dijo que había estado revisando la estructura demasiado compleja del grupo desde que asumió el cargo de Director Ejecutivo en Marzo 2019 y esperaba que el equipo de gestión racionalizado ofreciera mejores resultados financieros para el grupo. La aerolínea todavía estaba en el proceso de una revisión detallada de su flota y red y era probable que las rutas de bajo rendimiento fueran eliminadas. "El grupo tiene la intención de reducir aún más los vuelos a través de elementos de su red nacional e internacional de corto alcance para satisfacer la demanda y maximizar la rentabilidad de la ruta", dijo la aerolínea.
Adrian Schofield, editor de Aviation Week, dijo que Virgin estaba experimentando los efectos negativos de una caída en la demanda de pasajeros que también había causado problemas a Qantas y Air New Zealand. "Hay indicios de que la industria está experimentando una recesión y Virgin se ha topado con eso. La aviación es realmente cíclica, por lo que es importante mirar a la industria en su conjunto y definitivamente estamos viendo signos de debilidad", expresó el editor.
Virgin Australia cuts staff
Virgin Australia will cut 750 jobs after an annual loss of US$ 349 million
Virgin Australia Airlines has announced that it will eliminate 750 corporate and central office jobs as part of a forced restructuring plan for the troubled airline that will also include the elimination of non-economic routes. Economic difficulties begin with the elimination of senior executive positions in radical restructuring and the probable elimination of unprofitable routes.
After posting a disappointing year-round loss of US$ 349.1 million on Wednesday, 08/28, Virgin Australia said the challenging business environment had been compounded by winds against it, such as rising fuel prices and weak Australian dollar. "There is no doubt that we are operating in a difficult economic climate with high fuel, low Australian dollar, and moderate commercial conditions", said Virgin Australia Executive President Paul Scurrah.
Group Restructuring
The Australian airline group, which includes the budget carrier Tigerair, will undergo the size adjustment that would see 750 jobs cut from the total of around 10,000 workers. It seems that most job losses will be borne by staff at the airline headquarters in Brisbane. Although revenues during the 12 months to June 30, 2019, increased 7.5% to US$ 5.83 billion when adding passengers, it was not enough to prevent the group from registering its seventh consecutive year of losses.

The restructuring of the airline, which aims to save US$ 75 million a year, includes a restructuring of the senior executive team that involves the departure of the Chief Financial Officer, the Director of Operations and the Commercial Director. Tigerair's boss, Merren McArthur, will also leave the company as her role will disappear with the changes. The three different parts of the airline: Virgin Australia, Virgin Australia Regional Airlines and Tigerair will merge their operations under restructuring, although the brands will survive.
The Virgin CEO said he had been reviewing the group's complex structure since taking over as Executive Director in March 2019 and hoped that the streamlined management team would offer better financial results for the group. The airline was still in the process of a detailed review of its fleet and network and it was likely that the low-performance routes were eliminated. "The group intends to further reduce flights through elements of its national and international short-range network to meet demand and maximize the profitability of the route", the airline said.
Adrian Schofield, editor of Aviation Week, said Virgin was experiencing the negative effects of a drop in passenger demand that had also caused problems for Qantas and Air New Zealand. "There are indications that the industry is experiencing a recession and Virgin has run into it. Aviation is really cyclical, so it is important to look at the industry as a whole and we are definitely seeing signs of weakness", the editor said. A \ W
Ξ A I R G W A Y S Ξ
SOURCE: Airgways.com
DBk: Theguardian.com / Aviationweek.com / Virginaustralia.com / Thenational.ae / Aap.com.au / Usatoday.com
AW-POST: 201908281022AR
A\W   A I R G W A Y S ®