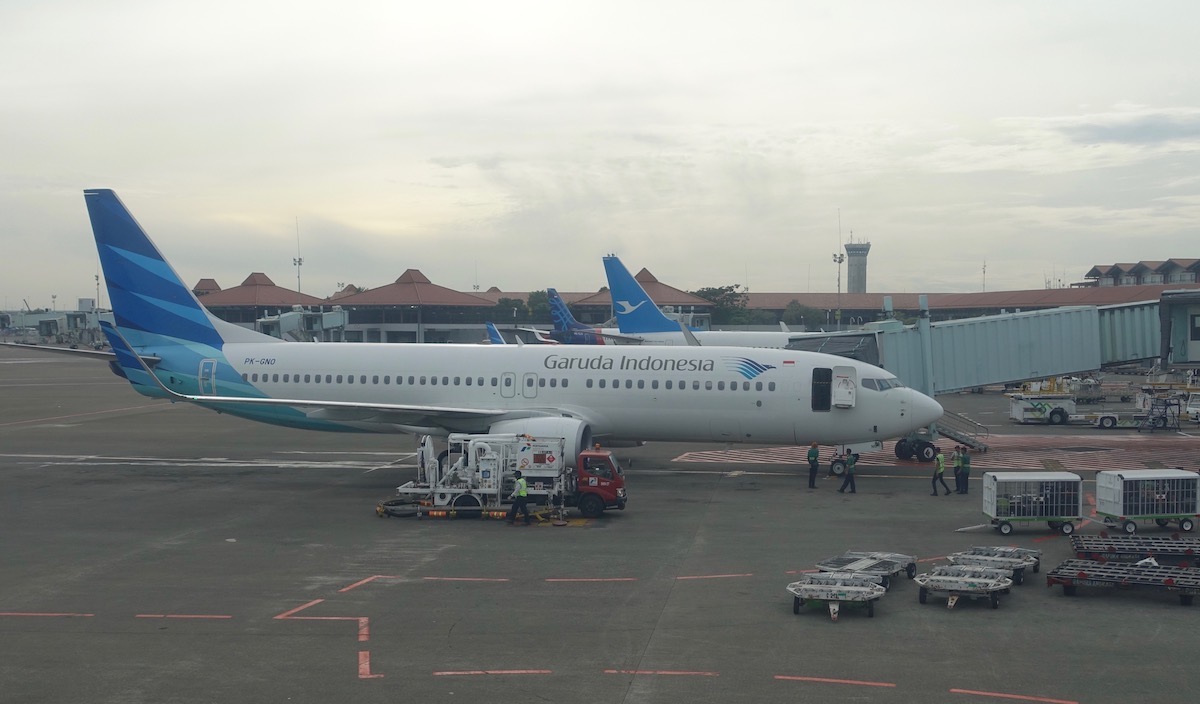 AW | 2019 09 08 11:07 | AIRLINES MARKET
Los grupos de aerolíneas de Asia están en camino a una mayor competencia
Las aerolíneas de la región Asia se han transformado en conglomerados al adoptar una amplia gama de marcas, estrategias, operaciones y estructuras accionariales. En lugar de ejecutar una aerolínea dedicada con una sola estrategia, como una aerolínea tradicional de servicio completo o de bajo costo (LCC), las aerolíneas se están convirtiendo en grupos a medida que se expanden tanto en términos de mercados geográficos como de segmentos de consumidores. La visión tradicional de una aerolínea asiática ha cambiado significativamente en los últimos años.
Como resultado, las aerolíneas tendrán que lidiar con una cobertura más superpuesta, lo que aumentará aún más la competencia y ofrecerá más opciones para los consumidores. Las expansiones que las aerolíneas han estado buscando se verán cada vez más limitadas por la infraestructura existente en los mercados más atractivos, lo que dificultará que los nuevos entrantes agreguen bases y rutas a sus operaciones. Además de esos desafíos, habrá vientos en contra adicionales para los grupos de aerolíneas de todo el mundo que incluyen un aumento en los costos de combustible, problemas laborales como escasez de pilotos, así como incertidumbres geopolíticas.
Los grupos de aerolíneas que han surgido como las aerolíneas dominantes en Asia incluyen Qantas, Singapore Airlines, Cathay Pacific, AirAsia, Lion Air y las aerolíneas chinas: Air China, China Eastern, China Southern y HNA Group. A pesar de que las regulaciones de propiedad difieren de un país a otro y crean más complejidades combinadas con varios tratados bilaterales o de otro tipo, estos son los grupos que se han convertido en los principales operadores en toda la región, y se pueden dividir en dos categorías para un análisis de sus estrategias.
Las aerolíneas bajo costo
Primero están los grupos de aerolíneas que se originaron a partir de modelos de negocios de bajo costo, es decir, las aerolíneas de bajo costo como AirAsia de Malasia y Lion Air de Indonesia, que se establecieron inicialmente para proporcionar alternativas de bajo costo a las aerolíneas nacionales en sus respectivos países mediante la adopción y evolución de Modelos originales LCC de Southwest y Ryanair.
Estas aerolíneas de bajo costo se enfocaron en expandir la presencia de su marca en sus mercados locales mientras se expandían a países vecinos con un modelo de franquicia y siguiendo otras estrategias, como variantes de largo recorrido como AirAsia X. La mayor diferencia entre los dos rivales es que AirAsia ha perseguido una expansión más agresiva que Lion Air. AirAsia tiene importantes participaciones minoritarias en sus socios, mientras que Lion prefiere tener la propiedad total. Si bien AirAsia no se ha desviado lejos de su fórmula original al ofrecer productos de servicio completo, Lion Air lo ha hecho al establecer Batik Air junto con otra marca híbrida de servicio completo Malindo Air.
Además de las expansiones geográficas, las aerolíneas también se dedicaron al arrendamiento de aeronaves como propietarios y arrendadores de sus propios transportistas relacionados. AirAsia utiliza su arrendador cautivo, Asia Aviation Capital (la cartera de activos de AAC se vendió a BBAM y sus afiliados en una transacción estructurada por US$ 1.18 mil millones), mientras que Transportation Partners tiene la misma propiedad mayoritaria que Lion Air.
Ambos transportistas de presupuesto también hicieron múltiples pedidos de aviones grandes. Lion Air hizo sus pedidos con los dos fabricantes Boeing y Airbus, pero AirAsia se ha quedado exclusivamente con Airbus. Además de participar en el lado de arrendamiento del negocio como directores de capital, estos dos grupos también se han beneficiado del crecimiento de las compañías de arrendamiento de aviones, especialmente el reciente aumento de los arrendadores locales de China y el resto de Asia para financiar sus flotas en general.
Operadores de servicio completo
La otra mitad de los grupos de aerolíneas asiáticas son las compañías históricamente de servicio completo que se establecieron como campeones en sus respectivas jurisdicciones, pero buscaron expansiones geográficas y adquirieron o adoptaron más marcas y estrategias de LCC. Estos incluyen Qantas y Singapore Airlines y, más recientemente, Cathay Pacific . Qantas tiene una variedad de estrategias de aerolíneas y se expandió en gran medida con Jetstar Airways, otra marca de LCC. Jetstar se ha expandido en gran medida a otros países y ahora ofrece servicios de mediano y largo alcance, y al igual que AirAsia, posee importantes intereses minoritarios en su red de aerolíneas afiliadas, como Jetstar Japan, Jetstar Pacific, etc.
Del mismo modo, Singapore Airlines se ha movido más agresivamente en los últimos años con la fundación de Scoot Airlines como un LCC de mediano y largo alcance. En el pasado, siempre había sido un operador de servicio completo tradicional de primer nivel junto con su filial regional Silk Air. Singapore Air expandió su presencia geográficamente al establecer Vistara Airlines en India como una empresa conjunta con Tata and Sons debido a restricciones de propiedad local.
Cathay Pacific Airways ha seguido una trayectoria similar. Mientras que la marca principal, Cathay Pacific, continúa con su enfoque tradicional, su filial, Cathay Dragon, actúa como un operador regional de servicio completo. Recientemente se han expandido a una estrategia de bajo costo con la rápida adquisición de HK Express del grupo HNA en conflicto por HK$ 4,93 mil millones, incluyendo HK$ 2,25 mil millones en efectivo y un pagaré por el resto. El anuncio del acuerdo a fines de marzo fue seguido por un rápido cierre en Julio 2019.
Mientras tanto, en China, los tres grandes grupos de aerolíneas estatales, Air China, China Eastern Airlines y China Southern Airlines , se han centrado históricamente en las ofertas de servicio completo y controlan la mayor parte del tráfico en China. Tienen una propiedad significativa o mayoritaria de las otras marcas más grandes en China y recientemente han comenzado a crear más marcas de bajo costo como China United Airlines convertida, propiedad de China Eastern Airlines. Si bien se han expandido un poco a través de diferentes marcas y estrategias, no ha habido una expansión significativa de la base operativa a otros países como otros grupos asiáticos de servicio completo.
El Grupo HNA, el cuarto grupo de aerolíneas chino más grande, tiene una organización diferente con múltiples intereses minoritarios significativos en una cartera de aerolíneas locales establecidas principalmente con gobiernos provinciales. Muchos de estos son transportistas de bajo costo como West Air, Urumqi Air y Lucky Air. También han diferido ya que se centraron en muchos otros grifos del negocio como un conglomerado más integrado verticalmente.
Estos grupos de aerolíneas han atraído a muchas nuevas empresas emergentes en la región que buscan emular su éxito con estrategias similares, que incluyen apuntar a los mismos mercados y segmentos. Uno de esos grupos es VietJet Air, cuyo crecimiento explosivo fue posible gracias a la financiación del arrendamiento de aeronaves. Y también ha estado buscando organizar estructuras de arrendamiento cautivo similares a los otros grupos regionales de LCC.
Diversification of the Asian market
Asian airline groups are on their way to more competition
Airlines in the Asia region have become conglomerates by adopting a wide range of brands, strategies, operations and shareholding structures. Instead of running a dedicated airline with a single strategy, such as a traditional full-service or low-cost (LCC) airline, airlines are becoming groups as they expand both in terms of geographic markets and consumer segments. The traditional vision of an Asian airline has changed significantly in recent years.
As a result, airlines will have to deal with more-overlay coverage, which will further increase competition and offer more options for consumers. The expansions that the airlines have been looking for will be increasingly limited by the existing infrastructure in the most attractive markets, which will make it difficult for new entrants to add bases and routes to their operations. In addition to these challenges, there will be additional winds against airline groups worldwide that include an increase in fuel costs, labor problems such as pilot shortages, as well as geopolitical uncertainties.
The groups of airlines that have emerged as the dominant airlines in Asia include Qantas, Singapore Airlines, Cathay Pacific, AirAsia, Lion Air, and the Chinese airlines: Air China, China Eastern, China Southern, and HNA Group. Although property regulations differ from one country to another and create more complexities combined with several bilateral or other treaties, these are the groups that have become the main operators throughout the region and can be divided into two categories for an analysis of your strategies.
Low-cost airlines
First, there are the groups of airlines that originated from low-cost business models, that is, low-cost airlines such as AirAsia of Malaysia and Lion Air of Indonesia, which were initially established to provide low-cost alternatives to airlines nationals in their respective countries through the adoption and evolution of the original LCC Models of Southwest and Ryanair.
These low-cost airlines focused on expanding the presence of their brand in their local markets while expanding to neighboring countries with a franchise model and following other strategies, such as long-haul variants such as AirAsia X. The biggest difference between the two rivals is that AirAsia has pursued a more aggressive expansion than Lion Air. AirAsia has significant minority interests in its partners, while Lion prefers to have full ownership. While AirAsia has not deviated far from its original formula by offering full-service products, Lion Air has done so by establishing Batik Air along with another full-service hybrid brand Malindo Air.
In addition to geographical expansions, airlines also engaged in leasing aircraft as owners and lessors of their own related carriers. AirAsia uses its captive lessor, Asia Aviation Capital (AAC's portfolio of assets was sold to BBAM and its affiliates in a transaction structured for US$ 1.18 billion), while Transportation Partners has the same majority ownership as Lion Air.
Both budget carriers also placed multiple orders for large planes. Lion Air placed its orders with the two manufacturers Boeing and Airbus, but AirAsia has stayed exclusively with Airbus. In addition to participating in the leasing side of the business as capital directors, these two groups have also benefited from the growth of aircraft leasing companies, especially the recent increase in local landlords in China and the rest of Asia to finance they are float in general.
Full service operators
The other half of the Asian airline groups are historically full-service companies that established themselves as champions in their respective jurisdictions, but sought geographic expansions and acquired or adopted more LCC brands and strategies. These include Qantas and Singapore Airlines and, more recently, Cathay Pacific. Qantas has a variety of airline strategies and has greatly expanded with Jetstar Airways, another brand of LCC. Jetstar has greatly expanded to other countries and now offers medium and long-range services, and like AirAsia, it has significant minority interests in its network of affiliated airlines, such as Jetstar Japan, Jetstar Pacific, etc.
Similarly, Singapore Airlines has moved more aggressively in recent years with the founding of Scoot Airlines as a medium and long-range LCC. In the past, he had always been a first-rate traditional full-service operator along with his regional subsidiary Silk Air. Singapore Air expanded its presence geographically by establishing Vistara Airlines in India as a joint venture with Tata and Sons due to local ownership restrictions.
Cathay Pacific Airways has followed a similar trajectory. While the main brand, Cathay Pacific, continues its traditional approach, its subsidiary, Cathay Dragon, acts as a full-service regional operator. They have recently expanded to a low-cost strategy with the rapid acquisition of HK Express from the HNA group in conflict for HK$ 4.93 billion, including HK$ 2.25 billion in cash and a promissory note for the rest. The announcement of the agreement at the end of March was followed by a rapid closure in July 2019.
Meanwhile, in China, the three major groups of state airlines, Air China, China Eastern Airlines and China Southern Airlines, have historically focused on full-service offerings and control most of the traffic in China. They have significant or majority ownership of the other largest brands in China and have recently begun to create more low-cost brands such as China United Airlines converted, owned by China Eastern Airlines. While they have expanded somewhat through different brands and strategies, there has been no significant expansion of the operational base to other countries like other Asian full-service groups.
The HNA Group, the fourth-largest group of Chinese airlines, has a different organization with multiple significant minority interests in a portfolio of local airlines established primarily with provincial governments. Many of these are low-cost carriers such as West Air, Urumqi Air, and Lucky Air. They have also differed as they focused on many other business faucets as a more vertically integrated conglomerate.
These airline groups have attracted many new startups in the region that seek to emulate their success with similar strategies, including targeting the same markets and segments. One of these groups is VietJet Air, whose explosive growth was possible thanks to the financing of aircraft leasing. And he has also been looking to organize captive lease structures similar to the other LCC regional groups. A \ W
Ξ A I R G W A Y S Ξ
SOURCE: Airgways.com
DBk: Forbes.com / Nikkei.com / Cnn.com / Onemileatatime.com
AW-POST: 201909081107AR
A\W   A I R G W A Y S ®