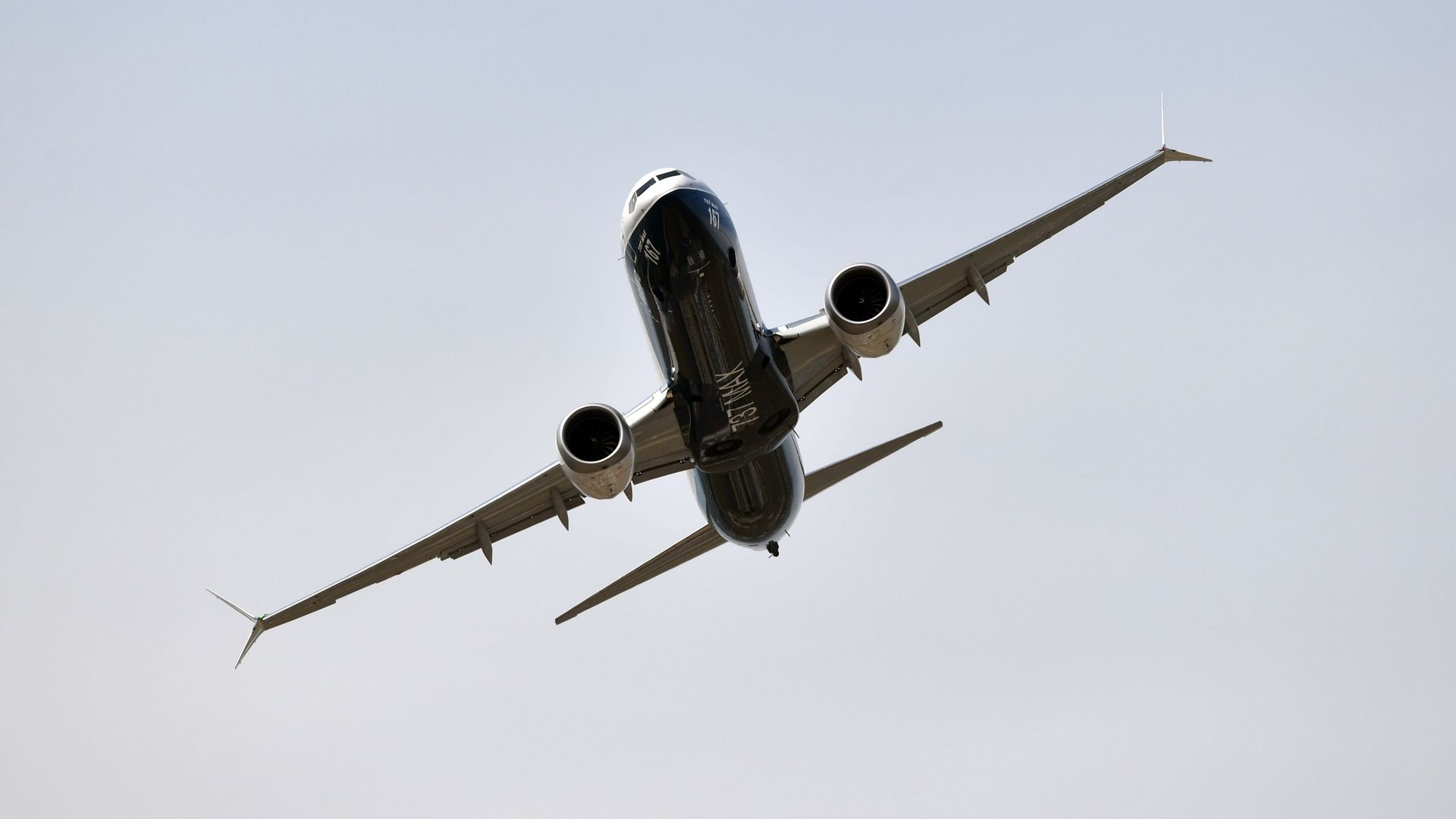 AW | 2019 09 26 23:53 | INDUSTRY / AVIATION SAFETY
Boeing sobreestimó la capacidad de los pilotos para manejar fallas en 737 MAX
Investigadores federales de seguridad de la NTSB informaron hoy Jueves 26/09 que Boeing sobreestimó las capacidades de los pilotos acerca de la manera de manejar una serie de alertas en situaciones críticas en sus aeronaves Boeing 737 MAX, que han estado en tierra desde Marzo 2019 después de dos accidentes aéreos donde fallecieron el total de las 346 personas.
La Junta Nacional de Seguridad del Transporte (NTSB) emitió una serie de recomendaciones para las evaluaciones de seguridad de las aeronaves, incluida la incorporación de respuestas humanas cuando las imperfecciones pudieran provocar inseguridad. Un sistema de control de vuelo diseñado para evitar que los aviones se atasquen es la prioridad de la compañía Boeing.
"Vimos en estos dos accidentes que las tripulaciones no reaccionaron de la manera en que Boeing y la FAA asumieron que lo harían. Esos supuestos se utilizaron en el diseño del avión y hemos encontrado una brecha entre los supuestos utilizados para certificar el MAX y las experiencias del mundo real de estas tripulaciones, donde los pilotos se enfrentaron a múltiples alarmas y alertas al mismo tiempo", dijo el presidente de NTSB, Robert Sumwalt. Esas alertas múltiples pueden aumentar las cargas de trabajo piloto, advirtió la NTSB. Boeing basó su evaluación de seguridad de los aviones, que la Administración Federal de Aviación (FAA) aprobó, en esos tiempos de respuesta rápidos, dice la NTSB.
La agencia FAA dijo que se debería exigir a Boeing que tenga en cuenta el efecto de todas las alertas de la cubierta de vuelo en su evaluación de seguridad del 737 MAX, e incluya cambios de diseño o capacitación y procedimientos para pilotos para minimizar los riesgos potenciales de seguridad si los pilotos toman medidas inconsistentes. Boeing y la FAA se enfrentan a varias investigaciones sobre el diseño y la certificación de los aviones Boeing 737 MAX. "La seguridad es un valor fundamental para todos en Boeing y la seguridad de nuestros aviones, los pasajeros y la tripulación de nuestros clientes es siempre nuestra principal prioridad. Valoramos el papel de la NTSB en la promoción de la seguridad aérea. Estamos comprometidos a trabajar con la FAA en la revisión de las recomendaciones de NTSB", expresó Boeing.
La FAA dijo que agradeció las recomendaciones de la NTSB. "La agencia revisará cuidadosamente estas y todas las demás recomendaciones a medida que continuamos nuestra revisión de los cambios propuestos al Boeing 737 MAX. La FAA está comprometida con una filosofía de mejora continua. Las lecciones aprendidas de las investigaciones sobre los trágicos accidentes del vuelo JT-610 de Lion Air y el vuelo ET-302 de Ethiopian Airlines serán un trampolín hacia un nivel de seguridad aún mayor", dijo en un comunicado.
Boeing ha dicho que espera enviar su corrección de software y nuevos materiales de capacitación de pilotos para el 737 MAX a la FAA en las próximas semanas, en un esfuerzo por hacer que los aviones vuelvan a volar, lo que espera hacer a principios del cuarto trimestre. El fabricante está hospedando a pilotos de aerolíneas como United y American para probar los cambios de software Max en su simulador. La FAA ha dicho varias veces que no tiene una línea de tiempo establecida para permitir que los aviones vuelvan a volar.
Boeing agregó el software de control de vuelo, conocido como MCAS, para dar a los aviones 737 MAX una sensación de diferenciación con respecto a su versión anterior. Los sistemas informáticos Myriad están ahora en el centro de un debate sobre el estado de las habilidades de los pilotos a medida que los aviones se vuelven más automatizados y complejos. La capacitación de los pilotos varía en todo el mundo, con algunos de los requisitos más estrictos en los Estados Unidos, donde los pilotos deben tener 1.500 horas de vuelo antes de poder trabajar para una aerolínea comercial, a menos que tengan capacitación militar u otra capacitación especializada. Los pilotos de aerolíneas a nivel mundial necesitan al menos 240 horas de tiempo de vuelo, lo que incluye volar en un simulador, bajo las directrices de la agencia de aviación de las Naciones Unidas, la Organización de Aviación Civil Internacional (OACI). En la reunión trienal de la OACI en Montreal esta semana, la delegación de los Estados Unidos insta a los reguladores internacionales a examinar la capacitación de pilotos en todo el mundo.
Boeing overestimated the pilot capacity
Boeing overestimated the pilots' ability to handle failures at 737 MAX
Federal NTSB security investigators reported on Thursday 26/09 that Boeing overestimated the capabilities of the pilots about how to handle a series of alerts in critical situations on their Boeing 737 MAX aircraft, which have been grounded since March 2019 after of two air accidents where the total of 346 people died.
The National Transportation Safety Board (NTSB) issued a series of recommendations for aircraft safety assessments, including the incorporation of human responses when imperfections could cause insecurity. A flight control system designed to prevent airplanes from clogging is the priority of the Boeing company.
"We saw in these two accidents that the crews did not react the way Boeing and the FAA assumed they would. Those assumptions were used in the design of the plane and we have found a gap between the assumptions used to certify the MAX and the real-world experiences of these crews, where the pilots faced multiple alarms and alerts at the same time", said the president. from NTSB, Robert Sumwalt. Those multiple alerts can increase pilot workloads, the NTSB warned. Boeing based its aircraft safety assessment, which the Federal Aviation Administration (FAA) approved, in those quick response times, says the NTSB.
The FAA agency said Boeing should be required to take into account the effect of all flight deck alerts in its 737 MAX safety assessment, and include design changes or training and procedures for pilots to minimize potential risks. safety if the pilots take inconsistent measures. Boeing and the FAA face several investigations into the design and certification of the Boeing 737 MAX aircraft. "Safety is a fundamental value for everyone at Boeing and the safety of our planes, passengers and the crew of our customers is always our top priority. We value the role of the NTSB in promoting air safety. We are committed to working with the FAA in reviewing the NTSB recommendations", said Boeing.
The FAA said it appreciated the recommendations of the NTSB. "The agency will carefully review these and all other recommendations as we continue our review of the proposed changes to the Boeing 737 MAX. The FAA is committed to a philosophy of continuous improvement. The lessons learned from investigations into the tragic accidents of Lion Air flight JT-610 and Ethiopian Airlines flight ET-302 will be a springboard to an even higher level of security", he said in a statement.
Boeing has said it expects to send its software correction and new pilot training materials for the 737 MAX to the FAA in the coming weeks, in an effort to make the planes fly again, which it expects to do early in the fourth quarter. The manufacturer is hosting airline pilots like United and American to test the Max software changes in its simulator. The FAA has said several times that it does not have an established timeline to allow airplanes to fly again.
Boeing added the flight control software, known as MCAS, to give the 737 MAX aircraft a sense of differentiation from its previous version. Myriad computer systems are now at the center of a debate about the status of pilot skills as airplanes become more automated and complex. Pilot training varies around the world, with some of the strictest requirements in the United States, where pilots must have 1,500 flight hours before they can work for a commercial airline unless they have military training or other training specialized. Airline pilots worldwide need at least 240 hours of flight time, which includes flying in a simulator, under the guidelines of the United Nations aviation agency, the International Civil Aviation Organization (ICAO). At the ICAO triennial meeting in Montreal this week, the United States delegation urges international regulators to examine pilot training around the world.
Ξ A I R G W A Y S Ξ
SOURCE: Airgways.com
DBk: Ntsb.gov / Boeing.com / Faa.gov / Airgways.com
AW-POST: 201909262353AR
A\W   A I R G W A Y S ®