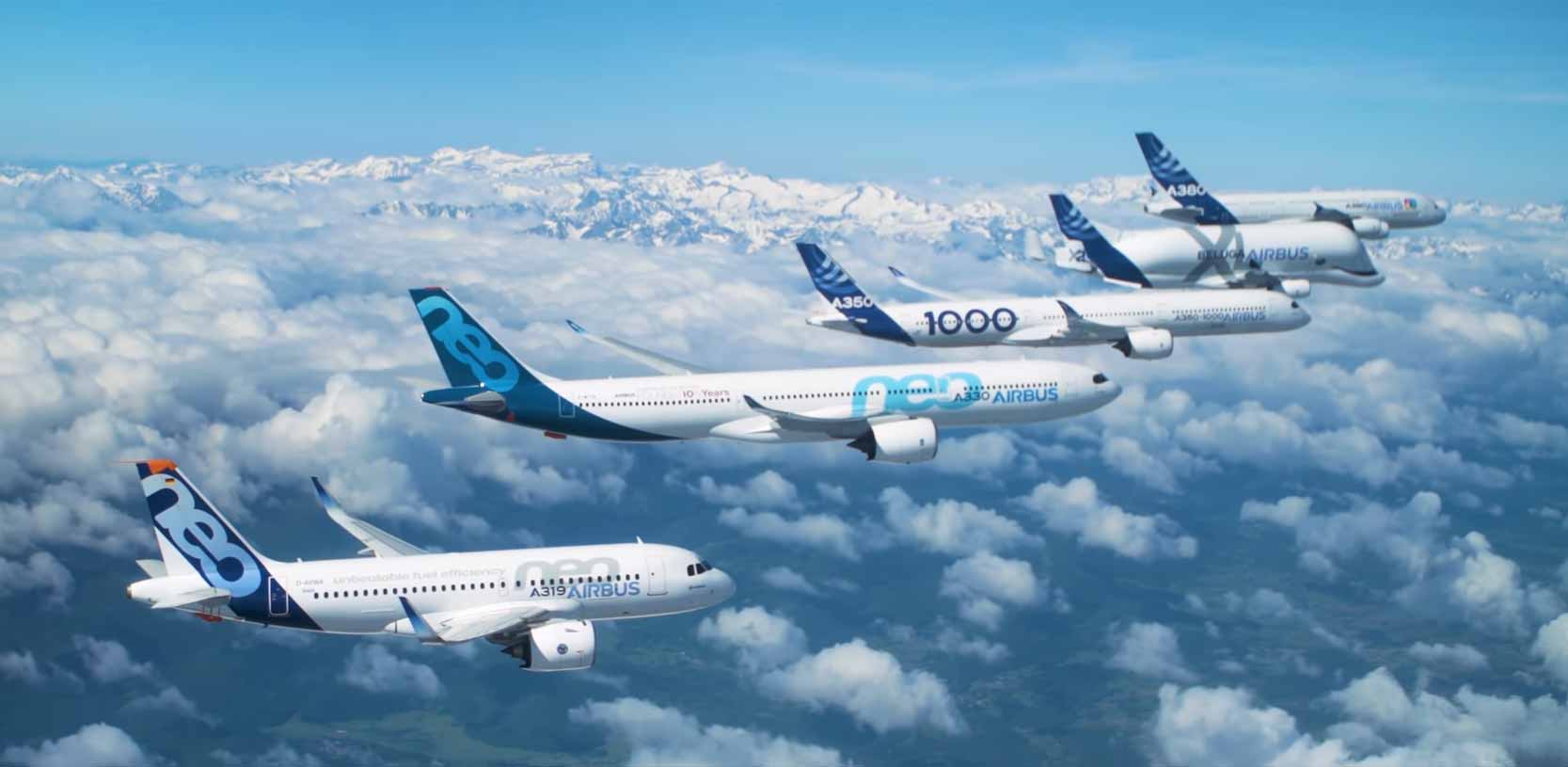 AW | 2019 09 18 16:00 | INDUSTRY
Airbus pronostica demanda de 39.000 nuevos aviones en los próximos 20 años
Airbus ha anunciado un pronóstico de demanda de 39.000 aeronaves comerciales para los próximos vente años. La flota mundial de aviones de pasajeros y cargueros aumentará a más del doble de los casi 23.000 actuales a casi 48.000 para 2038 con un tráfico que aumentará a 4.3% anual, lo que también da como resultado la necesidad de 550.000 nuevos pilotos y 640.000 nuevos técnicos. Para 2038, del pronóstico de 47.680 flotas, 39.210 son nuevas y 8.470 permanecen a partir de hoy. Al actualizar las flotas con aviones de última generación eficientes en consumo de combustible, como el A220, la familia A320NEO, el A330NEO y el A350, Airbus cree que contribuirá en gran medida a la descarbonización progresiva de la industria del transporte aéreo y al objetivo de un crecimiento neutral en carbono a partir de 2020 mientras conecta más personas a nivel mundial.
Como reflejo de la tecnología aeronáutica en evolución actual, Airbus ha simplificado su segmentación para considerar la capacidad, el alcance y el tipo de misión. Por ejemplo, un A321 básico de corta distancia es considerado Pequeño (S) en prestaciones, mientras que el A321LR o XLR de larga distancia expande las operaciones de manera considerables. El A330 se clasifica como Medio (M), es probable que las aerolíneas continúen operando un número de una manera que se encuentre dentro de la segmentación del mercado Grande (L) junto con el A350 XWB. La nueva segmentación da lugar a la necesidad de 39.210 nuevos aviones de pasajeros y de carga, 29.720 Pequeños (S), 5.370 Medianos (M) y 4.120 Grandes (L), según el último Pronóstico del Mercado Global 2019-2038 de Airbus. De estos, 25.000 aviones son para el crecimiento y 14.210 son para reemplazar los modelos más antiguos con los más nuevos que ofrecen una eficiencia superior.
Los aviones Airbus son líderes del mercado en sus segmentos. El segmento Pequeño (S) incluye la Familia A220 y todas las variantes de la Familia A320. Los principales productos de Airbus en el segmento Medio (M) son la familia A330 y A330NEO, y también pueden incluir las versiones más pequeñas A321LR y XLR utilizadas en misiones de larga distancia. La mayor segmentación Grande (L), está representada por la familia A330NEO junto con la familia A350 XWB más grande, que también incluye la versión de ultra largo alcance (ULR). Esta segmentación continuará siendo atendida por el A380 en el extremo superior.
Mercado resistente
Resistente a las crisis económicas, el tráfico aéreo se ha más que duplicado desde 2000. Cada vez desempeña un papel clave en la conexión de grandes centros de población, particularmente en los mercados emergentes donde la propensión a viajar es una de las más altas del mundo, ya que el costo o la geografía hacen que las alternativas sean imposibles. Hoy, aproximadamente una cuarta parte de la población urbana mundial es responsable de más de una cuarta parte del PIB mundial, y dado que ambos son factores clave de crecimiento, las Megaciudades de Aviación (AMC) continuarán impulsando la red de aviación global. Los avances en la eficiencia de combustible superior están impulsando aún más la demanda para reemplazar las aeronaves existentes con menor consumo de combustible.
"El crecimiento anual del 4% refleja la naturaleza resistente de la aviación, resistiendo los choques económicos a corto plazo y las perturbaciones geopolíticas. Las economías prosperan en el transporte aéreo. Las personas y los bienes quieren conectarse. A nivel mundial, la aviación comercial estimula el crecimiento del PIB y respalda 65 millones de medios de vida, lo que demuestra los inmensos beneficios que nuestro negocio aporta a todas las sociedades y al comercio mundial", dijo Christian Scherer, Director Comercial de Airbus y Jefe de Airbus International.
Airbus forecasts higher demand for segmentation
Airbus forecasts demand 39,000 new aircraft in the next 20 years
Airbus has announced a demand forecast of 39,000 commercial aircraft for the next twenty years. The global fleet of passenger and freighter airplanes will increase to more than double the current 23,000 to almost 48,000 by 2038 with traffic that will increase to 4.3% annually, which also results in the need for 550,000 new pilots and 640,000 new technicians. By 2038, from the forecast of 47,680 fleets, 39,210 are new and 8,470 remain as of today. By updating the fleets with state-of-the-art fuel-efficient aircraft, such as the A220, the A320NEO family, the A330NEO and the A350, Airbus believes that it will contribute greatly to the progressive decarbonization of the air transport industry and the objective of Carbon neutral growth from 2020 while connecting more people worldwide.
Reflecting aeronautical technology in current evolution, Airbus has simplified its segmentation to consider capacity, scope, and type of mission. For example, a basic short-distance A321 is considered Small (S) in performance, while the long-distance A321LR or XLR expands operations considerably. The A330 is classified as Medium (M), it is likely that airlines will continue to operate a number in a way that is within the segmentation of the Big (L) market along with the A350 XWB. The new segmentation gives rise to the need for 39,210 new passengers and cargo aircraft, 29,720 Small (S), 5,370 Medium (M) and 4,120 Large (L), according to the latest Global Market Forecast 2019-2038 of Airbus. Of these, 25,000 aircraft are for growth and 14,210 are to replace older models with newer ones that offer superior efficiency.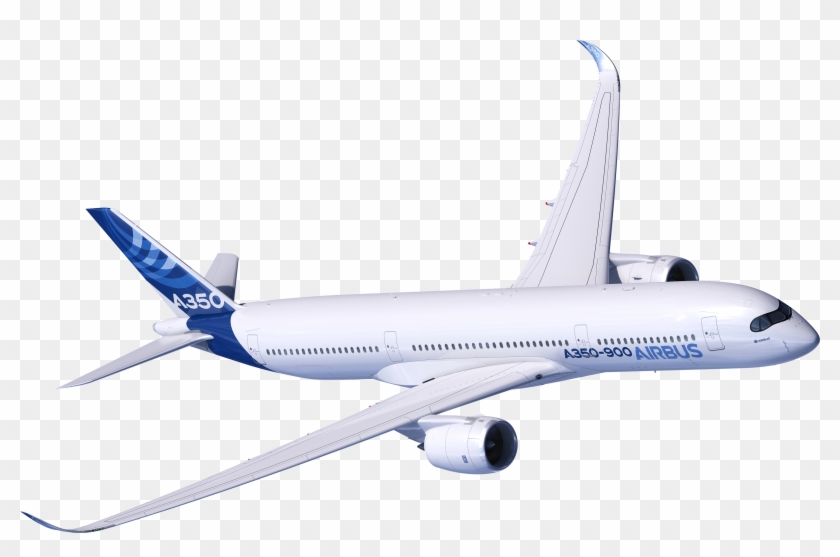 Airbus aircraft are market leaders in their segments. The Small (S) segment includes the A220 Family and all variants of the A320 Family. The main Airbus products in the Medium (M) segment are the A330 and A330NEO family, and can also include the smaller versions A321LR and XLR used in long-distance missions. The largest Grande (L) segmentation is represented by the A330NEO family along with the larger A350 XWB family, which also includes the ultra-long-range (ULR) version. This segmentation will continue to be attended by the A380 at the top end.
Tough market
Resistant to economic crises, air traffic has more than doubled since 2000. It increasingly plays a key role in connecting large population centers, particularly in emerging markets where the propensity to travel is one of the highest in the world since cost or geography make alternatives impossible. Today, approximately a quarter of the world's urban population is responsible for more than a quarter of the world's GDP, and given that both are key growth factors, Aviation Megacities (AMC) will continue to drive the global aviation network. Advances in superior fuel efficiency are driving demand, even more, to replace existing aircraft with lower fuel consumption.
"The annual growth of 4% reflects the resilient nature of aviation, resisting short-term economic shocks and geopolitical disturbances. Economies thrive in air transport. People and goods want to connect. Globally, commercial aviation stimulates GDP growth and supports 65 million livelihoods, demonstrating the immense benefits that our business brings to all societies and world trade", said Christian Scherer, Commercial Director of Airbus and Head of Airbus International. A \ W
Ξ A I R G W A Y S Ξ
SOURCE: Airgways.com
DBk: Airbus.com / Airgways.com
AW-POST: 201909181600AR
A\W   A I R G W A Y S ®