AW | 2019 10 01 17:08 | AIRLINES MARKET
Las aerolíneas europeas enfrentan un período de tormenta perfecta
En Europa, al menos en este momento, muchos de los jugadores más pequeños que descubrieron que alguna vez podían ganarse la vida en el borde del mercado ya no pueden hacerlo. Desde el año 2017, Europa ha sufrido un efecto arrastre hacia la bancarrota de líneas aéreas grandes y pequeñas donde no ha perdonado fronteras ni situación del país.
El 15 Agosto 2017, Air Berlin presentó la quiebra afectando a 900.000 pasajeros. El gobierno alemán otorgó un préstamo puente de 150 millones de euros (US$ 163.3 millones) para permitir que Air Berlin mantenga sus aviones en el aire durante tres meses y asegure los empleos de sus 7.200 trabajadores en Alemania.
La británica Monarch Airlines colapsó el 2 Octubre 2017, afectando a miles de pasajeros. Herido en parte por una libra debilitada, sus finanzas se deterioraron en 2016 después de que las preocupaciones de seguridad disuadieran los viajes a Túnez, Turquía y Egipto y aumentaran la capacidad en las rutas hacia Iberia. La compañía, con sede en el aeropuerto de Luton al norte de Londres y en el negocio desde 1968, se convirtió en la aerolínea británica más grande en declararse en quiebra en ese momento, lo que se suma a las turbulencias en la industria de las aerolíneas europeas.
Flyviking fue una pequeña aerolínea regional en el norte de Noruega que debido a su situación financiera cesó sus operaciones el 12 Enero 2018.
Dart Airlines de Ucrania. Aunque había estado operando durante bastantes años, es solo recientemente que esta aerolínea ucraniana ingresó al mercado programado, pero arrastrada dificultades presenta quiebra en Abril 2018.
NextJet fue una de las aerolíneas regionales más grandes de Suecia. Tenía su sede en Frösundavik, en el Municipio de Solna, justo al norte de Estocolmo. La aerolínea se declaró en bancarrota el 16 Mayo 2018, medio año después de que se creía que uno de sus aviones había sido saboteado. La compañía operaba aviones BAE ATP (J61).
Saratov Airlines de Rusia, cesó sus operaciones el 30 Mayo 2018. Uno de los pocos operadores mundiales del avión Antonov An-148. Esta aerolínea regional rusa (con sede en la ciudad del mismo nombre) tenía planes de crecimiento ambiciosos y nuevos aviones en orden cuando ocurrió la tragedia. Solo duró unos meses después de que uno de sus aviones An-148 se estrelló sin sobrevivientes y su AOC fue revocado.
Skywork Airlines de Suiza, fue una aerolínea regional de la república federación helvética. Las aerolíneas de este pequeño país como FlyBaboo, Darwin Airline han desaparecido. Skywork Airlines ha quebrado el 29 Agosto 2018.
VLM Airlines de Bélgica fue uno de los últimos operadores de aviones Fokker 50. La aerolínea regional basó su desarrollo de operaciones en Bélgica y la ciudad de Londres con varios cambios de propiedad y finalmente un período como operador aéreo chárter. VLM Airlines fue una aerolínea belga que ofrecía servicios regulares, chárter y ACMI. Tenía su sede en el Aeropuerto Internacional de Amberes en Deurne. Cesó sus operaciones el 31 Agosto 2018. No debe confundirse con su aerolínea hermana belga VLM Airlines Brussels, que operaba chárter de ocio y cesó sus operaciones en Diciembre de 2018. Una nueva aerolínea conocida como Air Antwerp, de propiedad por CityJet (75%) y KLM (25%) fue lanzada en Septiembre 2019 y se compone de ex-empleados y flota de VLM Airlines.
Primera Air, la aerolínea danesa dejó de operar el 1 Octubre 2018. Obligada a cancelar vuelos a principios de ese año, debido a retrasos en la recepción de aviones de Airbus, más tarde se enfrentó a quejas por mal servicio y reembolsos tardíos.
Cobalt Airlines fue una aerolínea que pretendía llenar el vacío dejado por la desaparición de las antiguas Cyprus Airways y hacer de Chipre un importante centro aéreo. Tuvo un comienzo prometedor, pero pronto comenzó la turbulencia, incluidos algunos cambios bruscos de gestión. La falta de fondos adicionales selló su destino, presentando la quiebra y cese de operaciones el 17 Octubre 2018.
Small Planet Airlines de la República de Lituania, fue un operador chárter y de ocio con filiales en varios países (el sucesor de otra aerolínea llamada FlyLaL). Ha cesado sus operaciones el 28 Noviembre 2018.
Privat Air de Suiza, fue un operador chárter y ACMI con un fuerte enfoque en los vuelos comerciales y VIP. Ha operado algunas rutas orientadas a los negocios en nombre de Lufthansa. Ha cerrado el 5 Diciembre 2018.
Germania Airlines de Alemania se declaró en bancarrota el 4 Febrero 2019, luego de que no pudo asegurar el financiamiento para evitar una restricción de efectivo a corto plazo.
La aerolínea regional del Reino Unido Flybmi dejó de operar el 16 Febrero 2019, culpando a la incertidumbre del Brexit como una de las razones de su colapso. La aerolínea dijo que sus perspectivas "se habían visto seriamente afectadas por la incertidumbre creada por el proceso Brexit, que nos ha llevado a nuestra incapacidad para asegurar valiosos contratos de vuelo en Europa y a una falta de confianza en la capacidad de bmi para continuar volando entre destinos en Europa".
El WOW Air de Islandia se convirtió en otra víctima de una aerolínea económica el 28 Marzo 2019 después de los intentos fallidos de recaudar fondos, que incluyeron conversaciones de fusión con su rival Icelandair. WOW Air controló una cuarta parte del mercado transatlántico de largo alcance y bajo costo de rápido crecimiento en 2018. El colapso de la aerolínea afectó negativamente la economía de Islandia, que dependía en gran medida del turismo.
XL Airways France, anteriormente conocida como Star Airlines, era una aerolínea francesa con sede en el Aeropuerto de París-Charles de Gaulle. Operaba vuelos programados principalmente a destinos de larga distancia en África, Oriente Medio, Estados Unidos y el Caribe, así como vuelos charter a destinos de media distancia en el Mediterráneo, principalmente desde el aeropuerto Charles de Gaulle. El 19 Septiembre 2019, XL Airways anunció la suspensión de todos los vuelos a partir del 23 Septiembre 2019; la venta de entradas cesaron de inmediato y la empresa fue puesto bajo legal judicial.
La compañía de viajes más antigua del mundo, Thomas Cook PLC, colapsó el 23 Septiembre 2019, lo que provocó el mayor esfuerzo de repatriación en tiempos de paz en la historia británica de pasajeros varados a través del mundo, con aproximadamente 600.000 personas, incluidos 150.000 británicos en el extranjero en el momento del colapso. Junto con la matriz, la compañía aérea Thomas Cook Airlines es arrastrada, presentando la quiebra el mismo día. La compañía, que no logró un acuerdo con los acreedores o un rescate del gobierno, administraba hoteles, centros turísticos y aerolíneas para 19 millones de personas al año.
La aerolínea francesa Aigle Azur cesó todas sus actividades el 27 Septiembre 2019 después de que un tribunal comercial rechazó las ofertas de rescate financiero. Aigle Azur fue puesto en quiebra el 2 Septiembre y suspendió las operaciones días después, dejando a 19.000 pasajeros varados.
La última víctima europea es la aerolínea eslovena Adria Airways se declaró en bancarrota y canceló todos los vuelos el 30 Septiembre 2019, después de aterrizar la mayoría de sus vuelos en la semana anterior. Funcionarios del gobierno han dicho que las normas de la Unión Europea sobre ayudas estatales impidieron que el gobierno ayudara a Adria. Agregaron que tampoco habría ayudado a la compañía bajo su propiedad actual, a la que llamaron irresponsable. Adria Airways es la última de una serie de aerolíneas que han declarado bancarrota en los últimos años, dejando a miles de pasajeros varados en los aeropuertos, con un efecto negativo en industrias relacionadas del turismo y la aviación.
Más fracaso hacia el futuro
Los desafíos que enfrentan las aerolíneas ahora en bancarrota no están aislados del pasado, ya que en los próximos 12 meses es probable que al menos 5 aerolíneas europeas medianas adicionales sigan su ejemplo y también quiebren. El año pasado, muchas aerolíneas estaban luchando para obtener ganancias a pesar de que los gastos, como el costo del combustible, eran relativamente bajos y el petróleo solo costaba alrededor de US$ 40 por barril. Este invierno, se estima que los precios del petróleo alcanzarán los US$ 80 por barril, lo que pondrá en peligro la seguridad financiera de muchas aerolíneas más pequeñas. El combustible representa el 35% del costo total de una aerolínea y las aerolíneas que perdieron la oportunidad de cubrir los precios sufrirán gastos adicionales.
Los efectos de la escasez de pilotos también comenzarán a sentirse en el próximo año, ya que las aerolíneas más grandes no invirtieron lo suficiente en programas de cadetes para garantizar la afluencia de nuevos pilotos para reemplazar a todos los que se jubilan. Como resultado, las grandes aerolíneas buscarán a los pilotos de las más pequeñas ofreciendo salarios más altos. Las aerolíneas más pequeñas no solo sufrirán la pérdida de una porción significativa de sus pilotos, sino que muchas no planearon un margen suficiente para la compensación de la Regulación de Compensación de Vuelos E261 para los pasajeros, y algunas aerolíneas incurrieron en gastos multimillonarios no planificados.
Consolidación europea
Desde el cambio de milenio, las aerolíneas más grandes de Europa se han transformado gradualmente en grupos de aerolíneas más grandes con múltiples marcas. Gracias en parte a la Unión Europea y su programa de liberalización de aerolíneas, IAG, Lufthansa y Air France-KLM compiten en todo el continente con aerolíneas de bajo costo como Ryanair y EasyJet. A pesar de esto, algunos países más pequeños han tratado de aferrarse a sus transportistas de bandera, mientras que existen otras operaciones pequeñas para cumplir funciones o destinos específicos. Esto ha creado un mercado mucho menos concentrado que el de América del Norte. En 2018, las siete aerolíneas europeas más grandes representaban el 55% del mercado.
"Creo que gran parte de lo que estamos viendo se relaciona con la confianza de los inversores. El fracaso temprano de Flybe, finalmente comprado por un consorcio que incluye a Virgin Atlantic, en la primera mitad del año, el posterior colapso de Thomas Cook, el ruido constante alrededor de Noruega, las fallas en Europa y luego en Sudáfrica, están inquietando al mercado. Hay tantos factores que están creando ese nerviosismo; una debilidad del mercado impulsada en parte por el Brexit, demasiada capacidad en el mercado, la fortaleza del dólar estadounidense y el costo de las operaciones en relación con los ingresos", dijo John Grant, socio de la consultora Midas Aviation.
The collapse of European airlines
European airlines face a perfect storm period
In Europe, at least at this time, many of the smaller players who discovered that they could ever make a living at the edge of the market can no longer do so. Since 2017, Europe has suffered a drag effect on the bankruptcy of large and small airlines where it has not forgiven borders or the country's situation.
On August 15, 2017, Air Berlin filed for bankruptcy affecting 900,000 passengers. The German government granted a bridge loan of 150 million euros ($ 163.3 million) to allow Air Berlin to keep its airplanes in the air for three months and secure the jobs of its 7,200 workers in Germany.
The British Monarch Airlines collapsed on October 2, 2017, affecting thousands of passengers. Injured in part by a weakened pound, its finances deteriorated in 2016 after security concerns deterred trips to Tunisia, Turkey, and Egypt and increased capacity on routes to Iberia. The company, based at Luton Airport north of London and in business since 1968, became the largest British airline to file bankruptcy at the time, which adds to the turbulence in the airline industry European
Flyviking was a small regional airline in northern Norway that due to its financial situation ceased operations on January 12, 2018.
Dart Airlines of Ukraine. Although it had been operating for quite a few years, it is only recently that this Ukrainian airline entered the scheduled market, but dragged difficulties presents bankruptcy in April 2018.
NextJet was one of the largest regional airlines in Sweden. It was headquartered in Frösundavik, in the Municipality of Solna, just north of Stockholm. The airline filed for bankruptcy on May 16, 2018, half a year after it was believed that one of its planes had been sabotaged. The company operated BAE ATP (J61) aircraft.
Saratov Airlines of Russia ceased operations on May 30, 2018. One of the few global operators of the Antonov An-148 aircraft. This Russian regional airline (based in the city of the same name) had ambitious growth plans and new planes in order when the tragedy occurred. It only lasted a few months after one of its An-148 planes crashed without survivors and its AOC was revoked.
Skywork Airlines of Switzerland was a regional airline of the Swiss federation republic. Airlines in this small country like FlyBaboo, Darwin Airline have disappeared. Skywork Airlines has broken on August 29, 2018.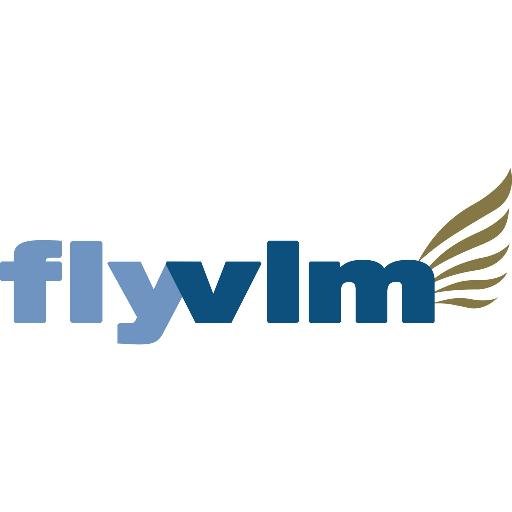 VLM Airlines of Belgium was one of the last Fokker 50 aircraft operators. The regional airline based the development of its operations in Belgium and the city of London with several changes of ownership and finally a period as a charter air operator. VLM Airlines was a Belgian airline that offered regular, charter and ACMI services. It was headquartered at the Antwerp International Airport in Deurne. It ceased operations on August 31, 2018. Not to be confused with its Belgian sister airline VLM Airlines Brussels, which operated leisure charter and ceased operations in December 2018. A new airline known as Air Antwerp, owned by CityJet (75%) and KLM (25%) was launched in September 2019 and consists of former employees and VLM Airlines fleet.
Primera Air, the Danish airline stopped operating on October 1, 2018. Forced to cancel flights earlier that year, due to delays in the reception of Airbus aircraft, it later faced complaints about poor service and late reimbursements.
Cobalt Airlines was an airline that sought to fill the void left by the disappearance of the old Cyprus Airways and make Cyprus an important air hub. It had a promising start, but turbulence soon began, including some abrupt management changes. The lack of additional funds sealed their destiny, filing bankruptcy and cessation of operations on October 17, 2018.
Small Planet Airlines of the Republic of Lithuania, was a charter and leisure operator with subsidiaries in several countries (the successor of another airline called FlyLaL). It has ceased operations on November 28, 2018.
Privat Air of Switzerland was a charter operator and ACMI with a strong focus on commercial and VIP flights. He has operated some business-oriented routes on behalf of Lufthansa. It has closed on December 5, 2018.
Germania Airlines of Germany filed for bankruptcy on February 4, 2019, after it was unable to secure financing to avoid a short-term cash restriction.
The UK regional airline Flybmi stopped operating on February 16, 2019, blaming Brexit's uncertainty as one of the reasons for its collapse. The airline said its outlook "had been seriously affected by the uncertainty created by the Brexit process, which has led us to our inability to secure valuable flight contracts in Europe and a lack of confidence in the ability of bmi to continue flying between destinations in Europe".

Iceland's WOW Air became another victim of an economic airline on March 28, 2019, after failed attempts to raise funds, which included merger talks with rival Icelandair. WOW Air controlled a quarter of the long-range, low-cost, fast-growing transatlantic market in 2018. The collapse of the airline negatively affected Iceland's economy, which relied heavily on tourism.
XL Airways France, formerly known as Star Airlines, was a French airline based at the Paris-Charles de Gaulle Airport. It operated scheduled flights mainly to long-distance destinations in Africa, the Middle East, the United States, and the Caribbean, as well as charter flights to medium-distance destinations in the Mediterranean, mainly from Charles de Gaulle airport. On September 19, 2019, XL Airways announced the suspension of all flights as of September 23, 2019; Ticket sales ceased immediately and the company was placed under judicial legal.
The oldest travel company in the world, Thomas Cook PLC, collapsed on September 23, 2019, which caused the greatest repatriation effort in peacetime in the British history of passengers stranded across the world, with approximately 600,000 people, including 150,000 British abroad at the time of the collapse. Together with the parent company, the Thomas Cook Airlines airline is dragged, filing bankruptcy the same day. The company, which failed to reach an agreement with creditors or a government bailout, managed hotels, resorts, and airlines for 19 million people a year.
French airline Aigle Azur ceased all its activities on September 27, 2019, after a commercial court rejected financial bailouts. Aigle Azur was bankrupt on September 2 and suspended operations days later, leaving 19,000 passengers stranded.
The last European victim is the Slovenian airline Adria Airways declared bankruptcy and canceled all flights on September 30, 2019, after landing most of its flights in the previous week. Government officials have said that European Union rules on state aid prevented the government from helping Adria. They added that he would not have helped the company under his current property, which they called irresponsible. Adria Airways is the latest in a series of airlines that have declared bankruptcy in recent years, leaving thousands of passengers stranded at airports, with a negative effect on tourism and aviation-related industries.
More failure towards the future
The challenges facing airlines now-bankrupt are not isolated from the past, since in the next 12 months at least 5 additional medium European airlines are likely to follow suit and also break. Last year, many airlines were struggling to make a profit even though expenses, such as the cost of fuel, were relatively low and oil only cost around US$ 40 per barrel. This winter, it is estimated that oil prices will reach US$ 80 per barrel, which will jeopardize the financial security of many smaller airlines. The fuel represents 35% of the total cost of an airline and the airlines that lost the opportunity to cover the prices will suffer additional expenses.
The effects of the pilot shortage will also begin to be felt in the next year, as the largest airlines did not invest enough in cadet programs to guarantee the influx of new pilots to replace all those who retire. As a result, the big airlines will look for the smallest pilots offering higher salaries. Smaller airlines will not only suffer the loss of a significant portion of their pilots, but many did not plan a sufficient margin for compensation of the E261 Flight Compensation Regulation for passengers, and some airlines incurred unplanned multi-million dollar expenses.
European consolidation
Since the turn of the millennium, the largest airlines in Europe have gradually transformed into larger groups of airlines with multiple brands. Thanks in part to the European Union and its airline liberalization program, IAG, Lufthansa and Air France-KLM compete across the continent with low-cost airlines such as Ryanair and EasyJet. Despite this, some smaller countries have tried to hold on to their flag carriers, while there are other small operations to fulfill specific functions or destinations. This has created a much less concentrated market than that of North America. In 2018, the seven largest European airlines accounted for 55% of the market.
"I think that much of what we are seeing is related to investor confidence. The early failure of Flybe, finally bought by a consortium that includes Virgin Atlantic, in the first half of the year, the subsequent collapse of Thomas Cook, the constant noise around Norway, the failures in Europe and then in South Africa, are disturbing the market. There are so many factors that are creating that nervousness; a weakness of the market-driven in part by Brexit, too much capacity in the market, the strength of the US dollar and the cost of operations in relation to revenue", said John Grant, a partner at Midas Aviation consulting.
Ξ A I R G W A Y S Ξ
SOURCE: Airgways.com
DBk: Airgways.com / Biznews.com / Wikimedia.org / Enca.com
AW-POST: 201910011708AR
A\W   A I R G W A Y S ®