AW | 2019 10 02 12:55 | INDUSTRY
Airbus reitera llamado a conversaciones para reducir las tensiones comerciales
Airbus SE desde su sede en Amsterdam, Países Bajos, toma nota de la decisión de la Organización Mundial del Comercio (OMC) en relación con el nivel de las contramedidas que autoriza a los Estados Unidos de imponer a los productos procedentes de la Unión Europea (UE). Si el representante de Comercio de Estados Unidos (USTR) opta por imponer aranceles a la importación de componentes de aeronaves y/o aeronaves, esto creará inseguridad y al trastorno no sólo para la industria aeroespacial, sino también para la economía global más amplio. Sin embargo, todavía es evitable.
El CEO de Airbus, Guillaume Faury declaró: "Airbus continuará trabajando con sus socios estadounidenses, clientes y proveedores, para hacer frente a todas las consecuencias potenciales de dichas tarifas que serían una barrera contra el libre comercio y tendría un impacto negativo en no sólo las aerolíneas estadounidenses, sino también empleos en Estados Unidos, los proveedores y los pasajeros aéreos. Airbus es, por tanto, la esperanza de que los Estados Unidos y la UE pondremos de acuerdo para encontrar una solución negociada antes de crear graves daños a la industria de la aviación, así como a las relaciones y la economía global del comercio".
En los próximos meses, la OMC determinará el valor de las contramedidas de tarifas, la UE puede imponer a los productos estadounidenses, incluyendo aviones Boeing importados, en el caso contador en paralelo con respecto a los subsidios ilegales a Boeing. La OMC ya ha descubierto que los Estados Unidos no tuvo en cuenta los subsidios ilegales que causan perjuicio a Airbus. Esto le proporcionará a la UE motivos para reclamar medidas sobre los productos estadounidenses a un nivel que podría superar las sanciones de Estados Unidos.
Si se aplica, estas tarifas en ambos lados impactarán severamente industrias de la UE y de Estados Unidos, poniendo altos costos en la adquisición de nuevos aviones para ambas aerolíneas de Estados Unidos y de la UE. La aviación es una industria global. Prueba de ello es el hecho de que cerca del 40 por ciento de las compras relacionadas con las aeronaves de Airbus proviene de proveedores aeroespaciales de Estados Unidos. Esta cadena de suministro de los Estados Unidos apoya 275.000 empleos en Estados Unidos en 40 estados a través de gastos que ha totalizado US$ 50 mil millones en los últimos tres años. Si se aplican las tarifas, se verá perjudicado a toda la industria mundial.
La única manera de prevenir los efectos negativos de estos aranceles sería que los EE.UU. y la UE para encontrar una solución a este conflicto de larga duración a través de una solución negociada. Airbus sigue alentando a la Administración de Estados Unidos y la Comisión Europea para encontrar una solución a este conflicto, y con ello preservar la competencia leal y libre comercio abierto que han demostrado ser beneficiosos para el público y esencial para la industria de la aviación mundial exitosa y en crecimiento.
Airbus reduces commercial tensions
Airbus reiterates call for talks to reduce commercial tensions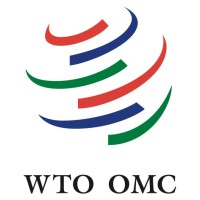 Airbus SE from its headquarters in Amsterdam, the Netherlands, notes the decision of the World Trade Organization (WTO) in relation to the level of countermeasures that authorizes the United States to impose on products from the European Union ( EU). If the United States Trade Representative (USTR) chooses to impose import tariffs on aircraft and/or aircraft components, this will create insecurity and disruption not only for the aerospace industry but also for the wider global economy. However, it is still avoidable.
Airbus CEO Guillaume Faury said: "Airbus will continue to work with its US partners, customers, and suppliers, to address all the potential consequences of such tariffs that would be a barrier against free trade and would have a negative impact on not only the US airlines but also jobs in the United States, suppliers, and air passengers. Airbus is, therefore, the hope that the United States and the EU will agree to find a negotiated solution before creating serious damage to the aviation industry, as well as to global trade relations and economy".
In the coming months, the WTO will determine the value of fare countermeasures, the EU may impose on US products, including imported Boeing aircraft, in the parallel counter case with respect to illegal subsidies to Boeing. The WTO has already discovered that the United States did not take into account the illegal subsidies that cause damage to Airbus. This will provide the EU with reasons to claim measures on US products at a level that could exceed US sanctions.
If applicable, these fares on both sides will severely impact EU and United States industries, putting high costs on the acquisition of new aircraft for both US and EU airlines. Aviation is a global industry. Proof of this is the fact that about 40 percent of purchases related to Airbus aircraft come from aerospace suppliers in the United States. This supply chain in the United States supports 275,000 jobs in the United States in 40 states through expenditures that have totaled US$ 50 billion in the last three years. If the tariffs are applied, the entire world industry will be harmed.
The only way to prevent the negative effects of these tariffs would be for the US. and the EU to find a solution to this long-lasting conflict through a negotiated solution. Airbus continues to encourage the United States Administration and the European Commission to find a solution to this conflict, and thereby preserve fair competition and open free trade that has proven beneficial to the public and essential to the successful global aviation industry. and growing.
Ξ A I R G W A Y S Ξ
SOURCE: Airgways.com
DBk: Airbus.com / Airgways.com / Cnbc.com
AW-POST: 201910021255AR
A\W   A I R G W A Y S ®