AW | 2018 06 18 10:35 | AIRLINES
Cuestión técnica genera más cancelaciones de vuelos para PSA Airlines
Tres días después de que un problema técnico inicial con PSA Airlines resultara en la cancelación de más de 100 vuelos de Charlotte, las demoras y cancelaciones continúan interrumpiendo los planes de viaje.
Más de una docena de vuelos fueron impactados esta mañana. Los problemas técnicos provocaron retrasos y cancelaciones de vuelos de PSA Airlines hoy, afectando a los viajeros en Charlotte y Dayton varios días después de que cientos de vuelos se vieron afectados.
Los problemas que ocurrieron esta mañana llevaron a que la Administración Federal de Aviación emitiera una «parada de tierra» en todos los vuelos de PSA Airlines que iban y venían de Charlotte, según un portavoz de American Airlines. Ninguna otra filial o socio de AA se vio afectada por el problema, según el vocero.
Las autoridades dijeron que al menos 70 vuelos fueron cancelados el domingo por la noche y que los vuelos se reanudarán alrededor del mediodía del lunes. La semana pasada, un «problema técnico» conectó más de 120 vuelos. El problema está afectando los horarios del piloto y la tripulación y las operaciones de vuelo, por lo que no están recibiendo sus asignaciones lo suficientemente rápido, dijeron las autoridades. La aerolínea ha intentado actualizar el sistema pero se está ejecutando lentamente.
«Nuestro equipo de relaciones con los clientes se comunicará con los afectados y estamos haciendo todo lo posible para ofrecer opciones de viaje alternativas», dijo el portavoz. PSA Airlines es una subsidiaria de American Airlines y tiene su sede en el Aeropuerto Internacional de Dayton. El viernes, 675 vuelos de PSA Airlines se vieron afectados por un problema técnico, según American Airlines.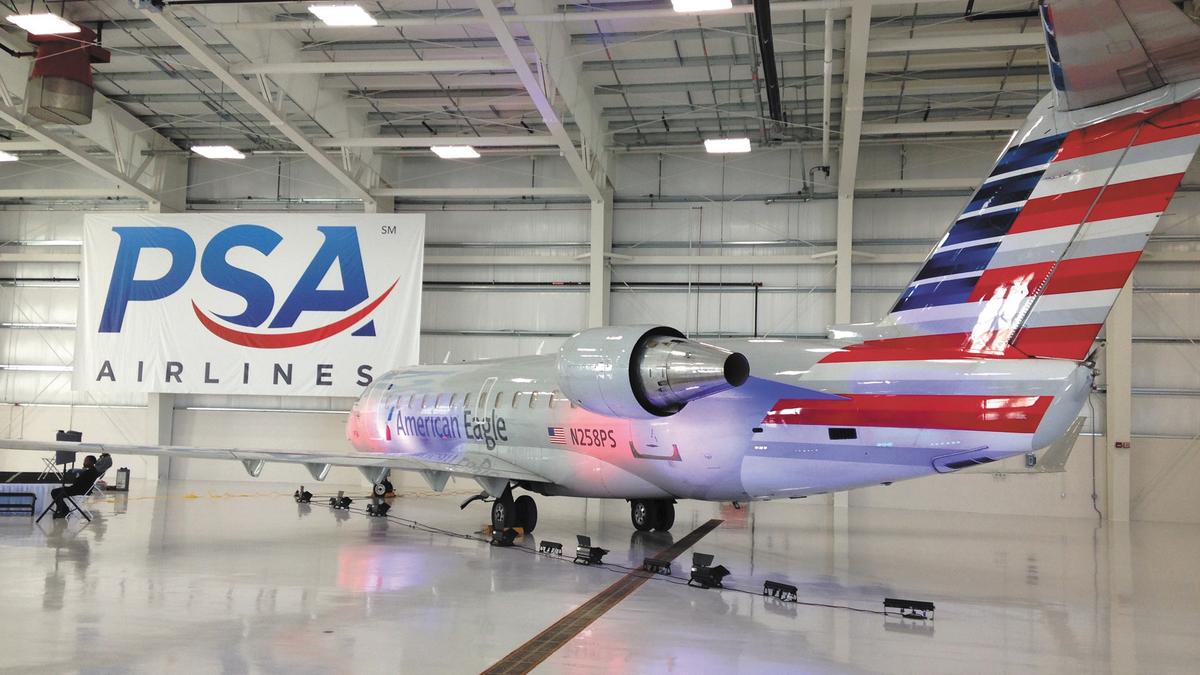 More cancellations of PSA Airlines
Technical issue generates more flight cancellations for PSA Airlines
Three days after an initial technical problem with PSA Airlines resulted in the cancellation of more than 100 Charlotte flights, delays and cancellations continue to disrupt travel plans.
More than a dozen flights were hit this morning. The technical problems caused delays and cancellations of PSA Airlines flights today, affecting travelers in Charlotte and Dayton several days after hundreds of flights were affected.
The problems that occurred this morning led to the Federal Aviation Administration issuing a «ground stop» on all PSA Airlines flights to and from Charlotte, according to an American Airlines spokesperson. No other affiliate or AA partner was affected by the problem, according to the spokesperson.
Officials said at least 70 flights were canceled Sunday night and flights will resume around noon on Monday. Last week, a «technical problem» connected more than 120 flights. The problem is affecting the pilot and crew schedules and flight operations, so they are not receiving their assignments fast enough, officials said. The airline has tried to update the system but it is running slowly.
«Our customer relations team will communicate with those affected and we are doing everything possible to offer alternative travel options», the spokesperson said. PSA Airlines is a subsidiary of American Airlines and is headquartered at Dayton International Airport. On Friday, 675 PSA Airlines flights were affected by a technical problem, according to American Airlines. A \ W
Ξ A I R G W A Y S Ξ
SOURCE:  Airgways.com
DBk: Psaairlines.com / Aa.com / Bizjournals.com / Foxcarolina.com
AW-POST: 201806181035AR
A\W   A I R G W A Y S ®