AW | 2018 09 08 15:35 | AIRLINES / GOVERNMENT
A través de las décadas las soberanías de las aerolíneas se han visto sometidas a acuerdos entre pares y países
La soberanía cibernética es la idea de que los estados deberían poder administrar y contener su propia internet sin interferencia externa. «La mayoría de la gente cree que no hay fronteras en internet», dijo el profesor An Lee, experto en censura en internet de China. El Gran Cortafuegos es esencialmente una frontera digital. La asistencia de líderes tecnológicos estadounidenses de alto perfil en una conferencia de Internet en China destaca el dilema al que se enfrentan las empresas.
La Ruta de la Seda Digital de China
China siempre ha mantenido un control estricto sobre a qué se puede acceder y no se puede acceder en Internet, y comenzó a regularlo casi tan pronto como llegó al país en 1994. El más notable de ellos es el sistema de tecnología más conocido como el Gran Cortafuegos de China, que ralentiza, analiza y bloquea el contenido en línea del extranjero.
Los cibernautas chinos no pueden acceder a los sitios y aplicaciones de medios sociales occidentales populares, ni a los medios de comunicación extranjeros. El problema deriva en con las aerolíneas donde surgen litigios de soberanía a la hora de contratar un vuelo. Por ejemplo, cuando un pasajero contrata a una aerolínea de bandera occidental y sobrevuela espacio aéreo oriental surgen cuestiones de derechos soberanos cuando estás utilizando wifi, en realidad el pasajero se está sometiendo a la extensión del límite digital que proviene del Gran cortafuegos.
El Gobierno de China introdujo y promovió el concepto de ciber-soberanía en su Conferencia Mundial de Internet en 2014, antes de ajustar su regulación cibernética y tomar medidas enérgicas contra las herramientas que permiten a los usuarios sortear el Gran Cortafuegos.
Aunque no hay una explicación simple de por qué China puede censurar los servicios de Wi-Fi en el espacio aéreo de otros países como en el caso de Australia, el profesor An Lee dijo que no le sorprendía que una empresa china, especialmente una empresa estatal como China Eastern, implementara la autocensura. Pekín esperaba que las empresas autocensuraran información sensible y sitios web, incluso si no se aplicaba. El profesor Lee agregó que el Gran Cortafuegos de China fue capaz de dar forma al comportamiento de los usuarios en el país y se fortaleció. Ya sea que ese sea el caso o la censura forzada por el gobierno, los expertos dicen que aún quedan muchas áreas grises sobre el tema que deben ser resueltas.
Caso Qantas-China Eastern
Como alguien nacido en China antes del comienzo de la censura de Internet a mediados de los 90 y acostumbrado al acceso ilimitado a Internet en Australia durante la última década, un pasajero de un vuelo de Qantas Airways se vio sometido a las restricciones de Internet cuando el vuelo de código compartido con China Eastern Airlines volaba sobre espacio australiano. Los servicios de Internet censurados en Australia le hicieron pensar al pasajero: «¿por qué mi Internet durante el vuelo fue censurada en el espacio aéreo australiano y qué leyes del país están vigentes cuando estás dentro de un avión?» Cuando efectuó la reserva del vuelo a través del sitio web de Qantas.com, el wifi a bordo se anunciaba en la lista. La página dejó en claro que el vuelo sería operado por China Eastern Airlines, sin embargo, no se mencionó específicamente que los servicios de Wi-Fi estén sujetos al Gran cortafuegos de China. Abordando el tema a la aerolínea australiana acerca del servicio de Wi-Fi, si los clientes se enterarían de que el Wi-Fi publicitado sería censurado, Qantas respondió: «Si bien un cliente puede reservar a través de Qantas.com, queda claro que el vuelo es operado por China Eastern y como tal su experiencia a bordo está sujeta a la condición de transporte de China Eastern». Qantas agregó que a los clientes se les informa cuáles son esas condiciones de transporte, son conscientes de que «las características del producto pueden variar entre aeronaves». Qantas concluyó que los servicios son un asunto para el operador determinar cuáles están disponibles a bordo. China Eastern no respondió mis preguntas, mientras que un vocero de la Comisión Australiana de Competencia y Consumo, la autoridad que otorgó la operación conjunta de Qantas y China Eastern, dijo que no podían hacer ningún comentario sobre el tema.
Paradójicamente, Australia posee técnicamente el control del ciber-espacio dentro del avión de matrícula australiana, pero también es territorio chino por los acuerdos code-sharing. Cada aeronave tiene su propia nacionalidad según el Convenio de Chicago. El Gran Muro de Fuego es comparable a una frontera digital que China construyó en 1994-1996.
¿Cómo funcionan los vuelos de código compartido?

Hay un operador operativo (en este caso, China Eastern) y uno o más operadores de marketing que venden los boletos. Las empresas de comercialización como Qantas asignan el código de la aerolínea al vuelo. Permite a las aerolíneas coordinar horarios, proporcionar más destinos y reducir tarifas.

Qantas y China Eastern firmaron un acuerdo de asociación por cinco años en el Parlamento a fines de 2014, en una ceremonia a la que asistieron el ex primer ministro australiano Tony Abbott y el presidente chino, Xi Jinping. Este acuerdo condujo a un acuerdo de código compartido entre los dos.
Leyes internacionales en aviación
La realidad es que se atraviesan cuestiones complejas de la ley de aviación y telecomunicaciones, así como las políticas de aerolíneas individuales. Afortunadamente, hay algunas formas simples de explicar por qué las leyes de censura chinas se pueden aplicar en un avión que sobrevuela territorio australiano. Según Jae Woon Lee, un experto en leyes aeronáuticas de la Universidad China de Hong Kong (CUHK), el interior del avión en el que viajaba se considera esencialmente como territorio chino. Debido a que China y Australia han ratificado el Convenio de Tokio, el tratado internacional que establece las leyes de ese país se aplican a bordo de un avión, las leyes y regulaciones chinas estaban vigentes en mi vuelo. Por lo que un avión registrado chino es una especie de parte de una extensión del territorio chino, conceptualmente la idea es correcta.
Joseph Wheeler, el director del Grupo de Política y Derecho Aeroespacial Internacional, dijo que cada avión tiene su propia nacionalidad en virtud del derecho internacional. Esto significa que si vuela en un avión chino, el vuelo está bajo la autoridad de su regulador nacional, la Administración de Aviación Civil de China (CAAC). La regulación de internet a bordo del avión fue determinada por una combinación de leyes y políticas chinas, así como por las condiciones propias de la aerolínea.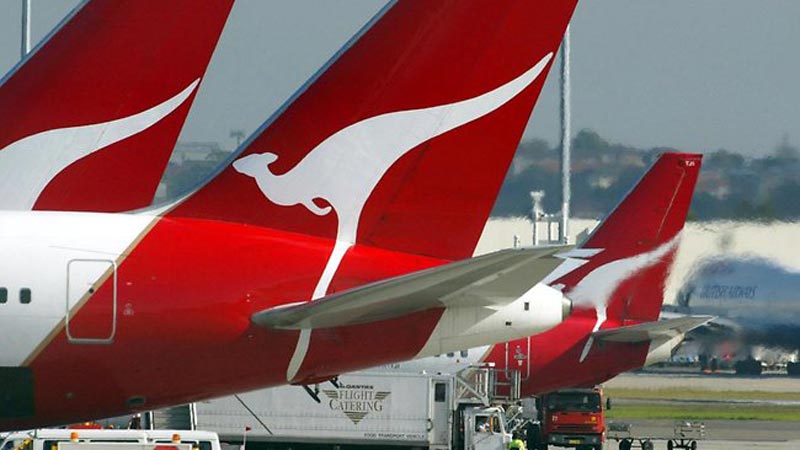 Complexities of cybernetic sovereignty
Over the decades, the sovereignty of airlines has been subject to agreements between peers and countries
Cybernetic sovereignty is the idea that states should be able to manage and contain their own internet without external interference. «Most people believe that there are no borders on the Internet», said Professor An Lee, an Internet censorship expert in China. The Great Firewall is essentially a digital border. The attendance of high-profile American technology leaders at an Internet conference in China highlights the dilemma facing companies.
The Digital Silk Road of China
China has always maintained strict control over what can be accessed and can not be accessed on the Internet, and began to regulate it almost as soon as it arrived in the country in 1994. The most notable of these is the technology system known as the Great Firewall of China, which slows down, analyzes and blocks online content from abroad.
Chinese netizens can not access the popular western social media sites and applications, or the foreign media. The problem arises with the airlines where sovereignty litigation arises when hiring a flight. For example, when a passenger hires a western flag carrier and overflies eastern airspace issues of sovereign rights arise when you are using Wi-Fi, in reality the passenger is submitting to the extension of the digital limit that comes from the Great Firewall.
The Government of China introduced and promoted the concept of cyber-sovereignty in its World Internet Conference in 2014, before adjusting its cyber regulation and taking strong measures against the tools that allow users to get around the Great Firewall.
Although there is no simple explanation of why China can censor Wi-Fi services in the airspace of other countries as in the case of Australia, Professor An Lee said he was not surprised that a Chinese company, especially a state company like China Eastern, will implement self-censorship. Beijing expected companies to self-censor sensitive information and websites, even if it did not apply. Professor Lee added that the Great Firewall of China was able to shape the behavior of users in the country and was strengthened. Whether that is the case or the censorship forced by the government, experts say that there are still many gray areas on the subject that must be resolved.
Qantas-China Eastern Case
As someone born in China before the start of internet censorship in the mid-1990s and accustomed to unlimited Internet access in Australia over the past decade, a passenger on a Qantas Airways flight was subject to Internet restrictions when the code share flight with China Eastern Airlines flew over Australian space. Internet services censored in Australia made the passenger think: «Why was my Internet during the flight censored in Australian airspace and what laws of the country are in force when you are inside an airplane?» When he booked the flight through the Qantas.com website, the onboard wifi was announced on the list. The page made it clear that the flight would be operated by China Eastern Airlines, however, it was not specifically mentioned that Wi-Fi services are subject to China's Great Firewall. Addressing the issue to the Australian airline about the Wi-Fi service, if customers would find out that the advertised Wi-Fi would be censored, Qantas replied: «While a client can book through Qantas.com, it is clear that the flight is operated by China Eastern and as such your on-board experience is subject to the transportation condition of China Eastern». Qantas added that customers are informed of these transportation conditions, they are aware that «the characteristics of the product may vary between aircraft». Qantas concluded that services are a matter for the operator to determine which ones are available on board. China Eastern did not answer my questions, while a spokesman for the Australian Competition and Consumption Commission, the authority that granted the joint operation of Qantas and China Eastern, said they could not comment on the issue.
Paradoxically, Australia technically has control of the cyber space within the Australian license plate plane, but it is also Chinese territory by code-sharing agreements. Each aircraft has its own nationality according to the Chicago Convention. The Great Wall of Fire is comparable to a digital border that China built in 1994-1996.
How do codeshare flights work?

There is an operating operator (in this case, China Eastern) and one or more marketing operators that sell the tickets. Marketing companies like Qantas assign the airline code to the flight. It allows airlines to coordinate schedules, provide more destinations and reduce fares.

Qantas and China Eastern signed a five-year partnership agreement in parliament in late 2014, at a ceremony attended by former Australian Prime Minister Tony Abbott and Chinese President Xi Jinping. This agreement led to a code-share agreement between the two.
International laws in aviation
The reality is that complex issues of the law of aviation and telecommunications are traversed, as well as the policies of individual airlines. Fortunately, there are some simple ways to explain why Chinese censorship laws can be applied to an aircraft flying over Australian territory. According to Jae Woon Lee, an expert in aviation law at the Chinese University of Hong Kong (CUHK), the interior of the plane in which he was traveling is considered essentially as Chinese territory. Because China and Australia have ratified the Tokyo Convention, the international treaty that establishes the laws of that country are applied on board an airplane, Chinese laws and regulations were in force on my flight. So a Chinese registered aircraft is a kind of part of an extension of Chinese territory, conceptually the idea is correct.
Joseph Wheeler, the director of the International Aerospace Policy and Law Group, said that each aircraft has its own nationality under international law. This means that if you fly in a Chinese plane, the flight is under the authority of your national regulator, the Civil Aviation Administration of China (CAAC). The regulation of internet on board the aircraft was determined by a combination of Chinese laws and policies, as well as by the airline's own conditions. A \ W
Ξ A I R G W A Y S Ξ
SOURCE:  Airgways.com
DBk: Abc.net.au / Newstatesman.com / Airgways.com 
AW-POST: 201809081535AR
A\W   A I R G W A Y S ®