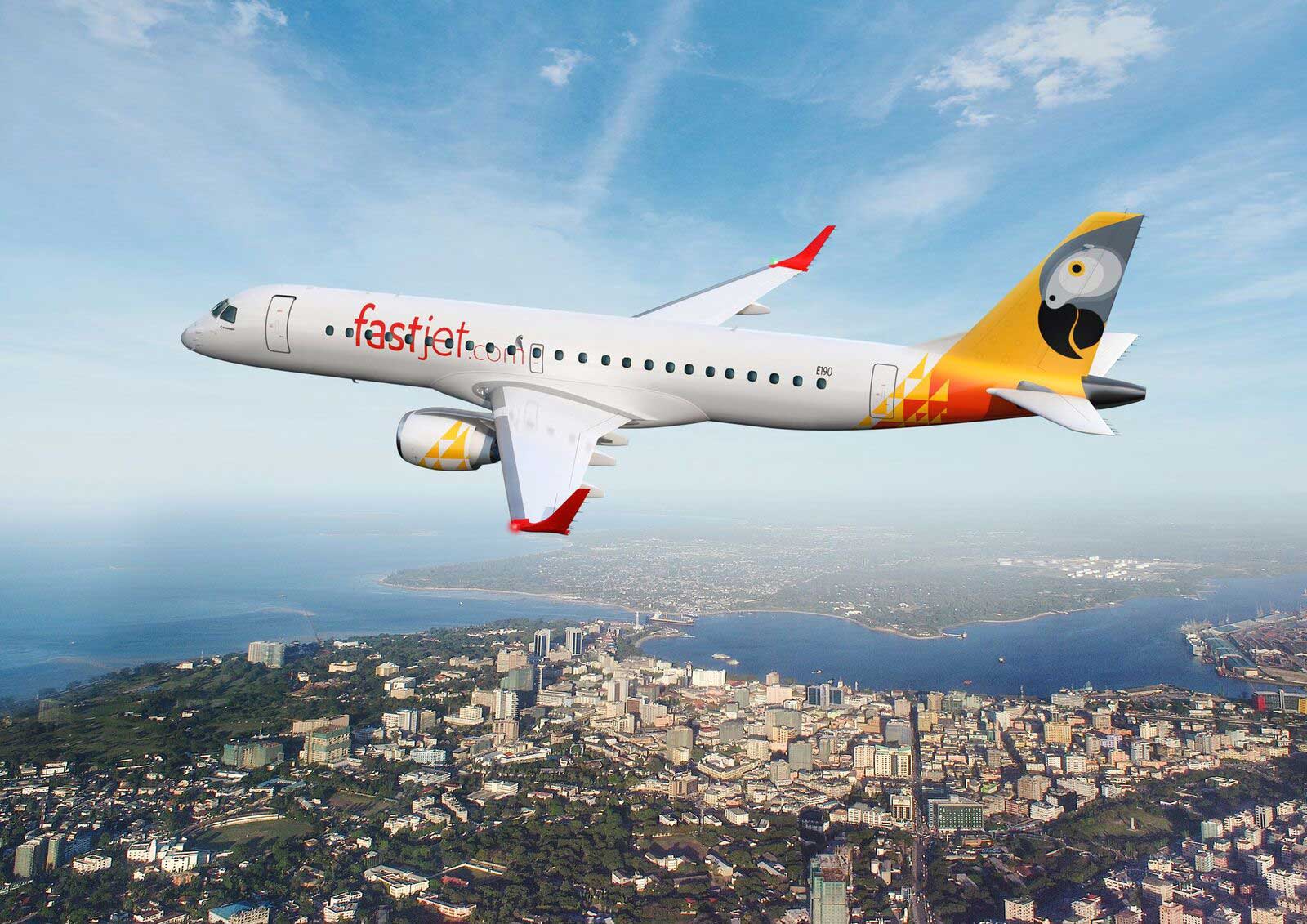 AW | 2018 10 31 17:00 | AIRLINES
La aerolínea Fastjet de Tanzania podría presentar la quiebra
La aerolínea low cost Fastjet está atravesando dificultades financieras y reconoce presentar la quiebra si no logra financiación para sus operaciones en los próximos días.
La aerolínea africana de bajo coste, cotizada en la Bolsa de Londres, ha reconocido públicamente que si no logra financiación adicional de manera inmediata podría verse obligada a cesar sus operaciones. Para continuar con su actividad, la aerolínea espera recibir una inyección de capital de emergencia y lograr un acuerdo con sus acreedores en forma de aplazamiento de los pagos de la deuda en un intento por continuar con su actividad.
La compañía creada en Tanzania y que rápidamente se extendió hasta convertirse en una de las mayores aerolíneas africanas de bajo coste está luchando por soportar el impacto económico que están atravesando diferentes aerolíneas en el mundo.  
Fastjet faces possible bankruptcy
Tanzania's Fastjet airline could file for bankruptcy
The low-cost airline Fastjet is experiencing financial difficulties and recognizes bankruptcy if it does not obtain financing for its operations in the coming days.
The low-cost African airline, listed on the London Stock Exchange, has publicly acknowledged that if it does not achieve additional funding immediately, it may be forced to cease operations. To continue with its activity, the airline expects to receive an injection of emergency capital and reach an agreement with its creditors in the form of postponement of debt payments in an attempt to continue with its activity.
The company created in Tanzania that quickly expanded to become one of the largest low cost African airlines is struggling to withstand the economic impact that different airlines are going through in the world. A \ W
Ξ A I R G W A Y S Ξ
SOURCE: Airgways.com
DBk: Fastjet.com
AW-POST: 201810311700AR
A\W   A I R G W A Y S ®