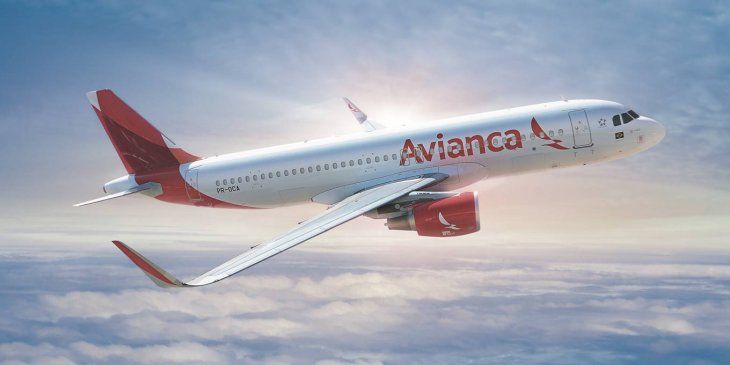 AW | 2019 01 12 15:42 | AIRLINES
Empresa de leasing incautaría un 20% de la flota de Avianca Brasil
La empresa de alquiler Aircastle recuperará 10 aeronaves A320CEO de la flota de Avianca Brasil, la cuarta aerolínea del país, después de una audiencia de bancarrota, lo que podría interrumpir los vuelos de miles de pasajeros.
Los 10 aviones Airbus A320CEO representan más del 20% de la flota de Avianca Brasil, según datos proporcionados por el regulador de aviación local, lo que genera dudas sobre la capacidad de la aerolínea para mantener su programa de vuelos completo si las aeronaves son incautadas. Además, podría perder más aviones porque el arrendador GE Capital Aviation Services y una filial buscan recuperar 12 Airbus A320CEO de Avianca Brasil, según James Luton, un portavoz de GE.
Cuando la aerolínea pidió la protección por bancarrota el mes pasado, la aerolínea discutió la posible pérdida de 14 aviones, que, dijo, afectaría a 77.000 pasajeros en tres semanas.
La declaración de quiebra se produjo después de años de pérdidas y pagos atrasados de aviones. Avianca Brasil está separada de Avianca Holdings SA, que tiene su sede en Colombia, pero comparten el mismo propietario, Germán Efromovich. United Continental Holdings otorgó a la empresa familiar un préstamo de US$ 500 millones en Noviembre 2018. Ninguna de las partes ha revelado para qué se necesitaba el préstamo, pero Efromovich ha sido demandado en años recientes por no pagar deudas en Estados Unidos y Brasil.
Avianca Brasil will reduce 20% fleet
Leasing company would seize 20% of Avianca Brasil's fleet
The rental company Aircastle will recover 10 A320CEO aircraft from the fleet of Avianca Brasil, the fourth airline in the country, after a bankruptcy hearing, which could interrupt the flights of thousands of passengers.
The 10 Airbus A320CEO aircraft represent more than 20% of Avianca Brasil's fleet, according to data provided by the local aviation regulator, which raises doubts about the airline's ability to maintain its full flight program if the aircraft are seized. In addition, it could lose more aircraft because the lessor GE Capital Aviation Services and a subsidiary are looking to recover 12 Airbus A320CEO from Avianca Brasil, according to James Luton, a GE spokesman.
When the airline filed for bankruptcy protection last month, the airline discussed the possible loss of 14 planes, which, he said, would affect 77,000 passengers in three weeks.
The declaration of bankruptcy came after years of losses and late payments of aircraft. Avianca Brasil is separated from Avianca Holdings SA, which is based in Colombia, but share the same owner, German Efromovich. United Continental Holdings granted the family company a US$ 500 million loan in November 2018. Neither party has disclosed what the loan was needed for, but Efromovich has been sued in recent years for not paying debts in the United States and Brazil. A \ W
Avianca Brasil vai reduzir 20% de frota
Empresa de leasing arremataria 20% da frota da Avianca Brasil
A empresa de aluguel Aircastle vai recuperar 10 aeronaves A320CEO da frota da Avianca Brasil, a quarta companhia aérea do país, após uma audiência de falência, que poderia interromper os voos de milhares de passageiros.
10 Airbus A320CEO representam mais de 20% da frota da Avianca Brasil, de acordo com dados fornecidos pela aviação local, regulador, levantando questões sobre a capacidade da companhia aérea para manter seus programas vôos cheios, se aviões são apreendidos. Além disso, pode perder mais aeronaves porque a locadora GE Capital Aviation Services e uma subsidiária estão buscando recuperar 12 Airbus A320CEO da Avianca Brasil, segundo James Luton, porta-voz da GE.
Quando a companhia aérea entrou com pedido de concordata no mês passado, a companhia aérea discutiu a possível perda de 14 aviões, que, segundo ele, afetariam 77 mil passageiros em três semanas.
A declaração de falência veio depois de anos de perdas e pagamentos atrasados ​​de aeronaves. A Avianca Brasil é separada da Avianca Holdings SA, que tem sede na Colômbia, mas compartilha o mesmo dono, o alemão Efromovich. United Continental Holdings deu à empresa familiar de um empréstimo de US $ 500 milhões em novembro de 2018. Nenhuma das partes revelou o que o empréstimo é necessário, mas Efromovich foi processado nos últimos anos por não pagar dívidas nos Estados Unidos e no Brasil. A\W
Ξ A I R G W A Y S Ξ
SOURCE: Airgways.com
DBk: Avianca.com.br / Anac.gov.br
AW-POST: 201901121542AR
A\W   A I R G W A Y S ®