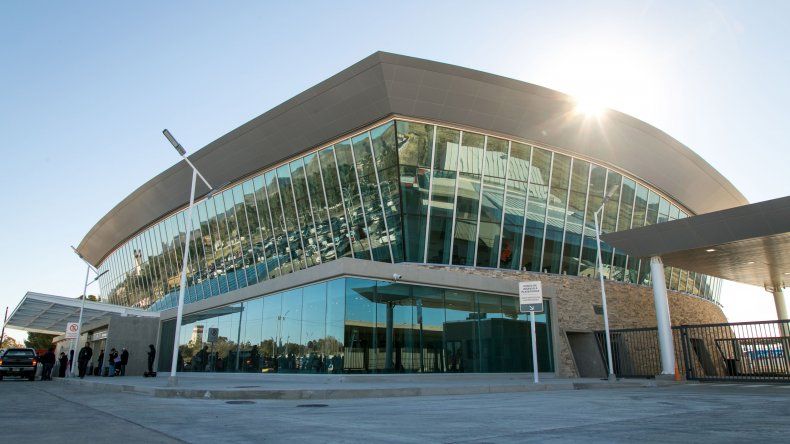 AW | 2019 05 02 15:01 | AIRPORTS
Aeropuerto Comodoro Rivadavia inaugura una nueva etapa
El representante del Ministerio de Transporte de Argentina llega a Comodoro Rivadavia para inaugurar nueva etapa del Aeropuerto. Este Jueves 2 Mayo 2019, el Ministro de Transporte de la Nación, Guillermo Dietrich, recorrerá el nuevo Aeropuerto Internacional General Enrique Mosconi, cuya primera etapa fue inaugurada el 22 Abril 2018.
El arribo del Ministro de Transporte está previsto para las 13:30 horas. En el comunicado oficial de prensa se expresa que luego de la recorrida en el Aeropuerto, el funcionario ofrecerá una conferencia de prensa. "Luego de 42 años en los cuales no se habían hecho nunca inversiones semejantes para mejorar la capacidad del aeropuerto y la experiencia de viaje de los 700 mil pasajeros que lo visitan por año", indica el escrito. Asimismo, se afirma que el de Comodoro Rivadavia se convierte de este modo "en el primer aeropuerto sustentable del país".
El proyecto abarca la repavimentación de la pista, calles de rodaje y plataforma, la instalación de un nuevo sistema de balizamiento, la construcción de una nueva torre de control y un nuevo edificio de extinción de incendios.
Remodeling Comodoro Rivadavia Airport
Comodoro Rivadavia Airport inaugurates a new stage
The representative of the Ministry of Transport of Argentina arrives in Comodoro Rivadavia to inaugurate a new stage of the Airport. This Thursday, May 2, 2019, the Minister of Transportation of the Nation, Guillermo Dietrich, will visit the new General Enrique Mosconi International Airport, whose first stage was inaugurated on April 22, 2018.
The arrival of the Minister of Transport is scheduled for 01:30 p.m. In the official press release it is stated that after the tour of the airport, the official will offer a press conference. "After 42 years in which no similar investments had ever been made to improve the capacity of the airport and the travel experience of the 700,000 passengers who visit it per year", the letter states. Also, it is affirmed that the one of Comodoro Rivadavia becomes in this way "in the first sustainable airport of the country".
The project includes the resurfacing of the runway, taxiways and platform, the installation of a new beacon system, the construction of a new control tower and a new firefighting building. A \ W
Ξ A I R G W A Y S Ξ
SOURCE: Airgways.com
DBk: Argentina.gob.ar/transporte / Aa2000.com.ar / Elpatagonico.com
AW-POST: 201905021501AR
A\W   A I R G W A Y S ®