AW | 2019 05 23 12:37 | AIRLINES ROUTES
Garuda Indonesia Airlines cierra rutas, reduce las frecuencias de vuelo en respuesta a la nueva política de tarifas aéreas
La aerolínea de bandera Garuda Indonesia Airlines planea cerrar una serie de rutas y reducir las frecuencias de vuelo a destinos menos lucrativos para reducir pérdidas después de que el gobierno redujo el precio máximo en un 12-16% sobre los precios de boletos más altos para boletos de clase económica para vuelos nacionales.
El Director de Comercial de Garuda en Indonesia Airlines , Pikri Ilham Kurniansyah, dijo recientemente que el costo de combustible para vuelos a áreas remotas, que tenían bajos índices de ocupación, era aproximadamente un 80 por ciento más alto que los vuelos a áreas lucrativas. Según informes, la aerolínea ha cerrado la ruta Belitung-Singapur y también cerrará la ruta Yakarta-Londres después de las vacaciones de verano. La compañía también reducirá la frecuencia de vuelo de la ruta Jakarta-Amsterdam de seis vuelos a solo tres.
Reducción rutas domésticas
Mientras tanto, para los destinos nacionales, la aerolínea reducirá las frecuencias de vuelo a Morotai en el norte de Maluku, Maumere en el este de Nusa Tenggara y Bima en el oeste de Nusa Tenggara. Pikri dijo que los cierres y la reducción de las frecuencias de vuelo tenían como objetivo alcanzar el objetivo estipulado en su presupuesto y plan de trabajo para 2019. Expresó que entre más rutas tenía Garuda para destinos menos lucrativos, mayores eran los costos operativos de la aerolínea.
La compañía dijo que el 59% del total de los costos de negocios de la empresa de US $ 1.050 millones se asignó a los costos operativos, que totalizaron US$ 618.99 millones. La compañía gasta US$ 286.12 millones para comprar avtur y US$ 267.73 millones para alquilar aviones. "Es una decisión difícil, pero tenemos que tomarla para poder alcanzar el objetivo de rendimiento de este año", dijo Pikri. Este año, los objetivos de Garuda Indonesia son recaudar US$ 5.81 millones en ingresos, o 33% de crecimiento anual, y US$ 13.88 millones en ganancias netas, o 176% de crecimiento interanual.
Garuda Airlines closes routes/frequencies
Garuda Indonesia Airlines closes routes, reduces flight frequencies in response to the new air fares policy
The flag carrier Garuda Indonesia Airlines plans to close a series of routes and reduce flight frequencies to less lucrative destinations to reduce losses after the government reduced the maximum price by 12-16% on the prices of higher tickets for tickets Economy class for domestic flights.
Garuda's Director of Commercial in Indonesia Airlines, Pikri Ilham Kurniansyah, said recently that the cost of fuel for flights to remote areas, which had low occupancy rates, was approximately 80 percent higher than flights to lucrative areas. According to reports, the airline has closed the Belitung-Singapore route and will also close the Jakarta-London route after the summer holidays. The company will also reduce the flight frequency of the Jakarta-Amsterdam route from six flights to only three.
Reduction domestic routes
Meanwhile, for domestic destinations, the airline will reduce flight frequencies to Morotai in northern Maluku, Maumere in eastern Nusa Tenggara and Bima in western Nusa Tenggara. Pikri said the closures and the reduction of flight frequencies were aimed at reaching the target stipulated in its budget and work plan for 2019. He said that the more routes Garuda had for less lucrative destinations, the higher were the airline's operating costs.
The company said that 59% of the company's total business costs of US $ 1,050 million was allocated to operating costs, which totaled US$ 618.99 million. The company spends US$ 286.12 million to buy avtur and US$ 267.73 million to rent planes. "It's a difficult decision, but we have to make it to achieve this year's performance goal", Pikri said. This year, Garuda Indonesia's objectives are to raise US$ 5.81 million in revenues, or 33% annual growth, and US$ 13.88 million in net profits, or 176% year-on-year growth. A \ W
Garuda Airlines menutup rute/frekuensi
Garuda Indonesia Airlines menutup rute, mengurangi frekuensi penerbangan dalam menanggapi kebijakan tarif penerbangan baru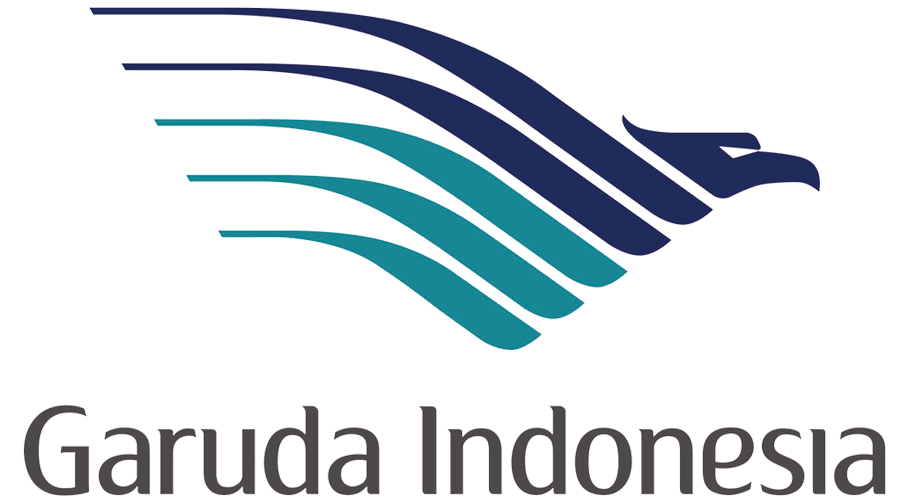 Pengangkut bendera Garuda Indonesia Airlines berencana untuk menutup serangkaian rute dan mengurangi frekuensi penerbangan ke tujuan yang kurang menguntungkan untuk mengurangi kerugian setelah pemerintah mengurangi harga maksimum sebesar 12-16% pada harga tiket yang lebih tinggi untuk tiket Kelas ekonomi untuk penerbangan domestik.
Direktur Komersial Garuda di Indonesia Airlines, Pikri Ilham Kurniansyah, mengatakan baru-baru ini bahwa biaya bahan bakar untuk penerbangan ke daerah-daerah terpencil, yang memiliki tingkat hunian rendah, sekitar 80 persen lebih tinggi daripada penerbangan ke daerah-daerah yang menguntungkan. Menurut laporan, maskapai ini telah menutup rute Belitung-Singapura dan juga akan menutup rute Jakarta-London setelah liburan musim panas. Perusahaan juga akan mengurangi frekuensi penerbangan rute Jakarta-Amsterdam dari enam penerbangan menjadi hanya tiga.
Pengurangan rute domestik
Sementara itu, untuk tujuan domestik, maskapai ini akan mengurangi frekuensi penerbangan ke Morotai di Maluku utara, Maumere di Nusa Tenggara timur dan Bima di Nusa Tenggara Barat. Pikri mengatakan penutupan dan pengurangan frekuensi penerbangan ditujukan untuk mencapai target yang ditetapkan dalam anggaran dan rencana kerja untuk 2019. Dia mengatakan bahwa semakin banyak rute yang dimiliki Garuda untuk tujuan yang kurang menguntungkan, semakin tinggi pula biaya operasi maskapai. .
Perusahaan mengatakan bahwa 59% dari total biaya bisnis perusahaan sebesar US$ 1.050 juta dialokasikan untuk biaya operasi, yang berjumlah US$ 618,99 juta. Perusahaan menghabiskan US$ 286,12 juta untuk membeli avtur dan US$ 267,73 juta untuk menyewa pesawat. "Ini keputusan yang sulit, tetapi kami harus membuatnya untuk mencapai tujuan kinerja tahun ini", kata Pikri. Tahun ini, tujuan Garuda Indonesia adalah untuk meningkatkan pendapatan US$ 5,81 juta, atau pertumbuhan tahunan 33%, dan laba bersih US$ 13,88 juta, atau pertumbuhan 176% YoY. A \ W
Ξ A I R G W A Y S Ξ
SOURCE: Airgways.com
DBk: Garuda-indonesia.com Jakartapost.com / Nikkei.com / Airgways.com / Bloomberg.com
AW-POST: 201905231237AR
A\W   A I R G W A Y S ®