AW | 2019 05 24 09:55 | AIRLINES
United Airlines acuerda compra de 10 millones de galones de biocombustible de aviación
United Airlines fortalece aún más su reputación emergente como la aerolínea con mayor conciencia ecológica del mundo al renovar su contrato con World Energy, con sede en Boston, y acordó comprar hasta 10 millones de galones de biocombustible de aviación sostenible a escala comercial y de costo competitivo en los próximos dos años.
El biocombustible que emplea actualmente United Airlines es utilizado para ayudar a impulsar de forma sostenible todos los vuelos que salen de su centro de Los Ángeles, logra una reducción de más del 60% en las emisiones de gases de efecto invernadero en función del ciclo de vida.
La renovación del contrato de United sigue el acuerdo de compra original de la aerolínea en 2013, ayudando a la aerolínea a hacer historia en 2016, cuando se convirtió en la primera aerolínea en el mundo en usar biocombustible de aviación sostenible de forma continua. United es actualmente la única aerolínea de los Estados Unidos que usa biocombustible en sus operaciones regulares. El biocombustible de World Energy está hecho de residuos agrícolas y ha recibido la certificación de sostenibilidad de la Mesa Redonda sobre Biomateriales Sostenibles.
World Energy anunció recientemente que invertirá US$ 350 millones para convertir completamente sus instalaciones de Paramount, California, en diesel renovable y combustible de aviación sostenible, lo que elevará su capacidad total a más de 300 millones de galones de producción anualmente en esa ubicación, una de las seis Plantas de fabricación de combustibles bajos en carbono. "Invertir en biocombustible de aviación sostenible es una de las medidas más efectivas que una aerolínea comercial puede tomar para reducir su impacto en el medio ambiente. Como líderes en este espacio, United y World Energy son un ejemplo para la industria sobre cómo los innovadores pueden trabajar juntos para llevar a nuestros clientes, colegas y comunidades hacia un futuro más sostenible", dijo Scott Kirby, presidente de United.
"Las grandes compañías lideran. Nos sentimos honrados de renovar nuestro compromiso con United para avanzar en sus esfuerzos para impulsar el cambio hacia un futuro con menos carbono", dijo Gene Gebolys, director ejecutivo de World Energy.
La renovación del contrato de United con World Energy ayudará aún más a la aerolínea a lograr su compromiso, recientemente anunciado, de reducir sus emisiones de gases de efecto invernadero en un 50% para 2050. El compromiso de United de reducir las emisiones en un 50% en relación con 2005 representa el equivalente a retirar 4.5 millones de vehículos del carretera, o el número total de coches en las ciudades de Nueva York y Los Ángeles juntas. Los acuerdos de suministro de biocombustibles de United representan más del 50% de los acuerdos totales de la industria de la aviación comercial para biocombustibles de aviación sostenibles.
Compromiso con medio ambiente
La última inversión de United en biocombustible de aviación sostenible, junto con su compromiso de reducir sus emisiones de gases de efecto invernadero, representa otra iniciativa innovadora que la aerolínea ha emprendido para minimizar su impacto en el medio ambiente. Varios de los logros ambientales más importantes de United incluyen:
Convertirse en la primera aerolínea en volar con los alerones de doble cimitarra de Boeing (Split Scimitar winglets), que reducen el consumo de combustible en un 2% adicional en comparación con los alerones estándar. United es en la actualidad el mayor operador con Scimitar winglets, con casi 400 aviones equipados con estos alerones.
Convertirse en la primera aerolínea de EEUU en reutilizar los artículos de los neceseres de cortesía de las cabinas premium de rutas internacionales y asociarse con Clean the World para donar productos de higiene a personas con necesidades. Eliminar los palitos de plástico no reciclables (para remover bebidas y para cócteles) de los aviones y reemplazarlos con un producto ecológico hecho de bambú 100%.
Asociarse con Audubon International para proteger las aves rapaces , (halcones, búhos, cernícalos, etc.) que están alrededor de los centros de United y reubicarlas en los hábitats donde dichas aves tienen más probabilidades de prosperar. Seguir reemplazando sus equipos de tierra con alternativas eléctricas más limpias, actualmente con casi el 40% de la flota reconvertida.
Programa de Eco-Skies de United
El galardonado programa Eco-Skies de United representa el compromiso de la compañía con el medio ambiente y las acciones que se toman a diario para crear un futuro sostenible. En 2017, la revista Air Transport World nombró a United como la Eco-Aerolínea del Año por segunda vez desde que la aerolínea lanzó el programa Eco-Skies. El año pasado, United Airlines consiguió ser número 1 de las aerolíneas globales en el ranking Global 500 Green Rankings de Newsweek, una de las evaluaciones sobre actuación medioambientales más reconocidas en el sector.
United reserves biofuel
United Airlines agrees to purchase 10 million gallons of aviation biofuel
United Airlines further strengthens its emerging reputation as the world's most environmentally aware airline by renewing its contract with Boston-based World Energy, and agreed to buy up to 10 million gallons of sustainable aviation biofuel on a commercial scale and competitive cost in the next two years.
The biofuel currently used by United Airlines is used to help sustainably boost all flights leaving its downtown Los Angeles, achieving a reduction of more than 60% in greenhouse gas emissions according to the life cycle.
The renewal of the United contract follows the airline's original purchase agreement in 2013, helping the airline make history in 2016, when it became the first airline in the world to use sustainable aviation biofuel continuously. United is currently the only airline in the United States that uses biofuel in its regular operations. World Energy's biofuel is made from agricultural waste and has received sustainability certification from the Roundtable on Sustainable Biomaterials.
World Energy recently announced that it will invest US$ 350 million to fully convert its Paramount, California facilities into renewable diesel and sustainable aviation fuel, which will raise its total capacity to more than 300 million gallons of production annually at that location, a of the six Low Carbon Fuel Manufacturing Plants. "Investing in sustainable aviation biofuel is one of the most effective measures a commercial airline can take to reduce its impact on the environment." As leaders in this space, United and World Energy are an example to the industry on how innovators can work together to take our clients, colleagues and communities to a more sustainable future", said Scott Kirby, president of United.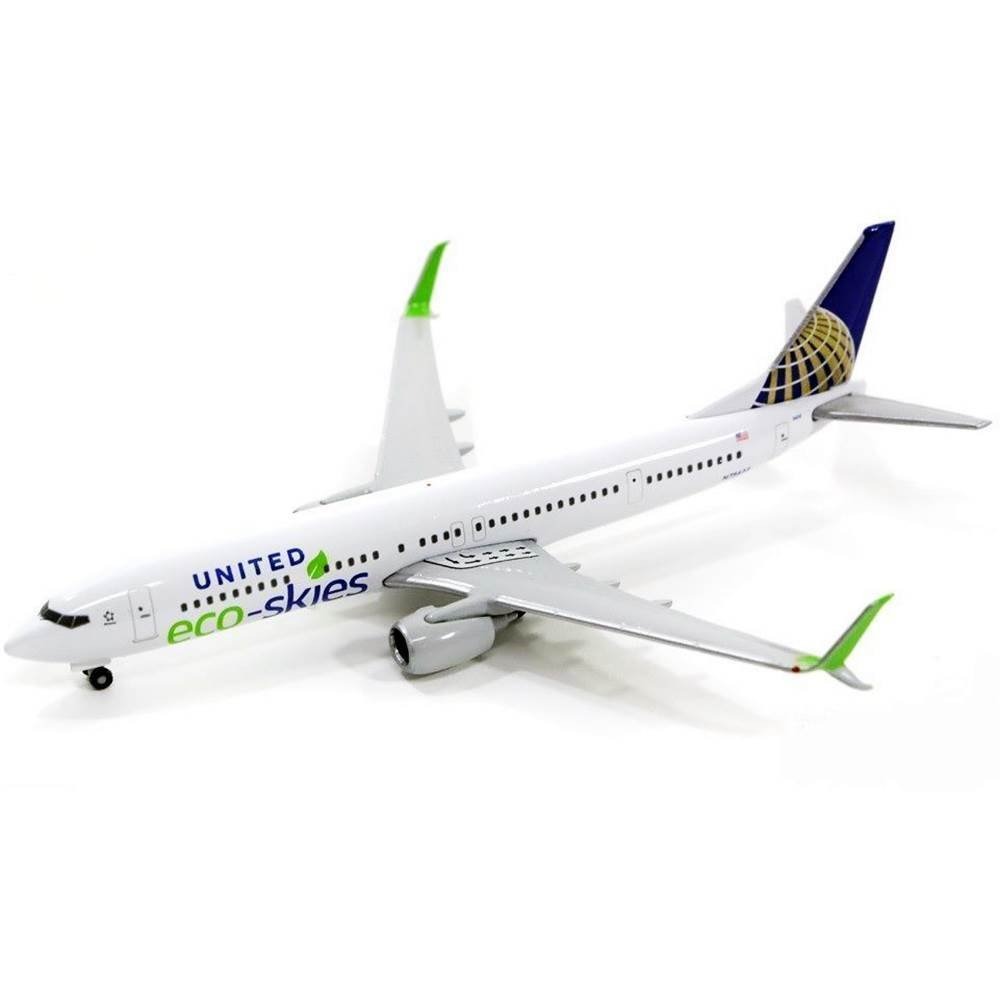 "The big companies are leading, and we are honored to renew our commitment to United to advance their efforts to drive change towards a lower carbon future", said Gene Gebolys, CEO of World Energy.
The renewal of United's contract with World Energy will further help the airline achieve its recently announced commitment to reduce its greenhouse gas emissions by 50% by 2050. United's commitment to reduce emissions by 50% % in relation to 2005 represents the equivalent of removing 4.5 million vehicles from the highway, or the total number of cars in the cities of New York and Los Angeles combined. United's biofuel supply agreements represent more than 50% of the total agreements of the commercial aviation industry for sustainable aviation biofuels.
Commitment to the environment
United's latest investment in sustainable aviation biofuel, together with its commitment to reduce its greenhouse gas emissions, represents another innovative initiative that the airline has undertaken to minimize its impact on the environment. Several of United's most important environmental achievements include:
Become the first airline to fly with Boeing's double scimitar wings (Split Scimitar winglets), which reduce fuel consumption by an additional 2% compared to standard ailerons. United is currently the largest operator with Scimitar winglets, with almost 400 aircraft equipped with these ailerons.
Become the first airline in the US to reuse complimentary toiletries items from premium cabins on international routes and partner with Clean the World to donate hygiene products to people with needs. Remove the non-recyclable plastic sticks (to remove drinks and cocktails) from the airplanes and replace them with an ecological product made of 100% bamboo.
Partner with Audubon International to protect the birds of prey (hawks, owls, kestrels, etc.) that are around the United centers and relocate them to habitats where those birds are more likely to thrive. Continue replacing your ground equipment with cleaner electrical alternatives, currently with almost 40% of the fleet reconverted.
United Eco-Skies Program
The award-winning United Eco-Skies program represents the company's commitment to the environment and the actions taken on a daily basis to create a sustainable future. In 2017, Air Transport World magazine named United Eco-Airline of the Year for the second time since the airline launched the Eco-Skies program. Last year, United Airlines was ranked number 1 among global airlines in Newsweek's Global 500 Green Rankings, one of the most recognized environmental performance assessments in the industry. A \ W
Ξ A I R G W A Y S Ξ
SOURCE: Airgways.com
DBk: United.com / Worldenergy.com / Airgways.com
AW-POST: 201905240955AR
A\W   A I R G W A Y S ®