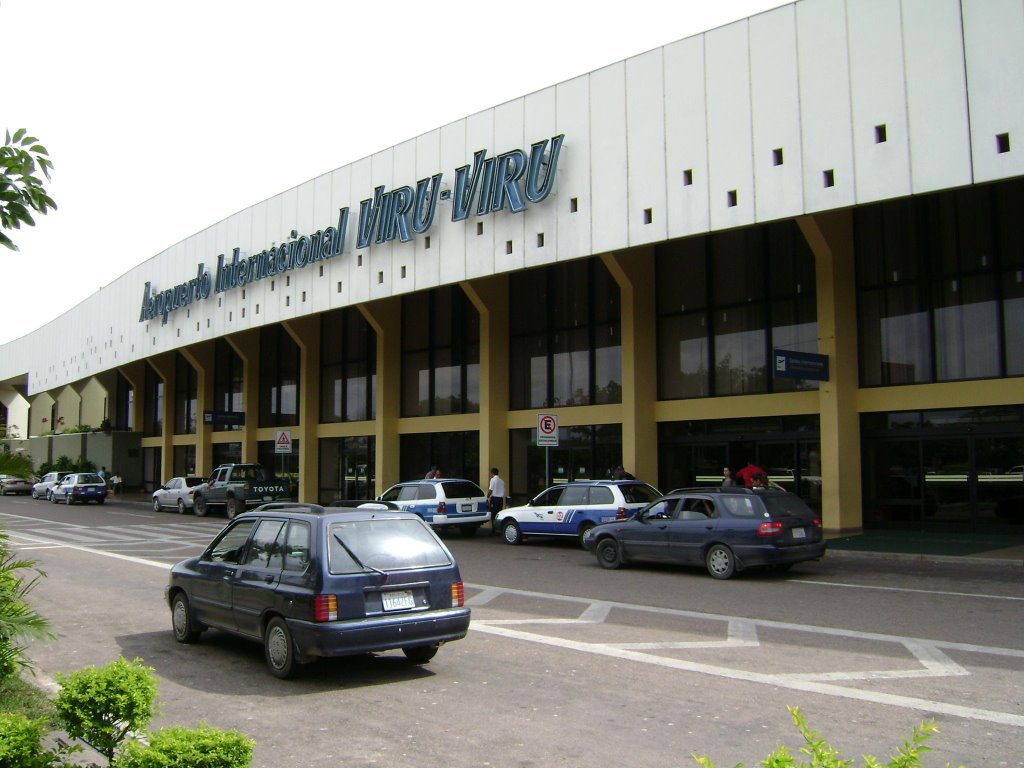 AW | 2019 05 30 11:31 | AIRLINES / AIR TRAFFIC / AIRLINES ROUTES
Seis aerolíneas iniciarán/aumentan operaciones en Bolivia
Seis aerolíneas iniciarán operaciones en Bolivia y abrirán rutas internacionales y locales. Tres inauguraron vuelos en Abril y tres iniciarán operaciones desde el segundo semestre de 2019, confirmó el Director de la Dirección General de Aeronáutica Civil (DGAC), Celier Aparicio. Latam Airlines Brasil, Azul Líneas Aéreas, Latam Airlines Perú, Amerijet International Airlines, Aerovip (Uruguay) y Conviasa Venezuela ingresarán al mercado boliviano, junto con Transporte Aéreo Boliviano Empresa Estatal (Tamep).
"Es importante para el Estado boliviano que ingresen a operar nuevas aerolíneas, porque el hecho de que opere, por ejemplo, Latam Brasil, genera un pago por el uso del espacio aéreo boliviano. Durante el descargo de pasajeros hay movimiento económico porque las personas consumen, usan los hoteles y el país necesita eso para seguir creciendo", resaltó el funcionario. Aparicio detalló que Latam Brasil, que cubre la ruta Sao Paulo-Viru Viru (Santa Cruz) opera desde abril pasado; luego está Azul, que también es una empresa brasileña, que iniciará operaciones desde Agosto próximo para cubrir Cuiabá-Viru Viru. Por ahora la compañía está a la espera de que la terminal aérea de esa región del país vecino sea internacional, ya que ahora es local. Luego está Conviasa, una aerolínea venezolana que opera vuelos no regulares (charters) desde Noviembre 2018, una una frecuencia 1Fqr/S.
Avances de trámites
Por estos días realiza su trámite de certificación para operar como línea aérea regular, para hacer vuelos Caracas-Viru Viru y otras rutas. Está previsto que inicie operaciones la primera quincena de Junio 2019. Amerijet International Airlines, empresa estadounidense dedicada al transporte de carga, que está en proceso de certificación. Latam Airlines Perú, que cubrirá la ruta La Paz-Cusco (Perú). La aerolínea ya tiene certificación y se espera que inicie sus operaciones desde el segundo semestre del presente año. Latam Perú junto con Amaszonas Línea Aérea,son las aerolíneas que cubren el vacío que dejó Peruvian Airlines, que después del incidente de Noviembre de 2018 dejó de volar en esa ruta.
El tráfico aéreo
En una evaluación sobre el tráfico aéreo, en general hay un leve incremento en el transporte de pasajeros tanto a escala nacional como en los viajes internacionales. En las rutas domésticas, desde abril, Tamep se sumó al mercado aéreo nacional con vuelos que cubren el eje troncal y ya tiene sus pasajeros ganados. En los indicadores del flujo aéreo nacional, Boliviana de Aviación (BOA) lidera con mayor participación, seguida de Amaszonas y Ecojet, de los que no se observó ninguna reducción pese a que Tamep ingresó al mercado, apuntó el director de la DGAC.
El año pasado, el tráfico aéreo de pasajeros dentro del país se estancó respecto de la gestión anterior, ya que creció en menos del 0,1%, al sumar tan sólo 4.048 pasajeros transportados más que en 2017, según el más reciente informe de la DGAC. En 2017 fueron transportados 4.069.058 pasajeros en rutas nacionales, mientras que en 2018 la cifra fue de 4.073.106 viajes dentro del país. Para este año se planea extender los viajes hacia localidades del norte de La Paz.
Increase airlines in Bolivia
Six airlines will start / increase operations in Bolivia
Six airlines will begin operations in Bolivia and open international and local routes. Three inaugurated flights in April and three will start operations from the second semester of 2019, confirmed the Director of the Directorate General of Civil Aeronautics (DGAC), Celier Aparicio. Latam Airlines Brasil, Azul Líneas Aéreas, Latam Airlines Peru, Amerijet International Airlines, Aerovip (Uruguay) and Conviasa Venezuela will enter the Bolivian market, along with Bolivian Air Transport State Enterprise (Tamep).
«It is important for the Bolivian state that new airlines operate, because the fact that it operates, for example, Latam Brasil, generates a payment for the use of Bolivian airspace. During the release of passengers there is economic movement because people consume, use hotels and the country needs that to keep growing», said the official. Aparicio explained that Latam Brasil, which covers the Sao Paulo-Viru Viru route (Santa Cruz), has been operating since last April; then there is Azul, which is also a Brazilian company, which will start operations from next August to cover Cuiabá-Viru Viru. For now the company is waiting for the air terminal in that region of the neighboring country to be international, as it is now local. Then there is Conviasa, a Venezuelan airline that operates non-scheduled flights (charters) since November 2018, a frequency of 1Fqr / S.
Progress of procedures
For these days it carries out its certification process to operate as a regular airline, to make Caracas-Viru Viru flights and other routes. It is scheduled to start operations in the first half of June 2019. Amerijet International Airlines, a US company dedicated to freight transport, which is in the process of being certified. Latam Airlines Peru, which will cover the La Paz-Cusco route (Peru). The airline already has certification and is expected to start operations from the second half of this year. Latam Perú together with Amaszonas Línea Aérea, are the airlines that fill the void left by Peruvian Airlines, which after the November 2018 incident stopped flying on that route.
The air traffic
In an assessment of air traffic, in general there is a slight increase in passenger transport both nationally and in international travel. On domestic routes, since April, Tamep joined the domestic air market with flights that cover the trunk axis and already has its passengers earned. In the national air flow indicators, Boliviana de Aviación (BOA) leads with greater participation, followed by Amaszonas and Ecojet, of which no reduction was observed despite the fact that Tamep entered the market, said the director of the DGAC.
Last year, air traffic of passengers within the country stagnated compared to the previous administration, as it grew by less than 0.1%, adding only 4,048 passengers transported more than in 2017, according to the most recent report of the DGAC. In 2017, 4,069,058 passengers were transported on national routes, while in 2018, the number was 4,073,106 trips within the country. For this year it is planned to extend the trips to locations in the north of La Paz. A \ W
Ξ A I R G W A Y S Ξ
SOURCE: Airgways.com
DBk: Dgac.gob.bo / Paginasiete.bo
AW-POST: 201905301131AR
A\W   A I R G W A Y S ®