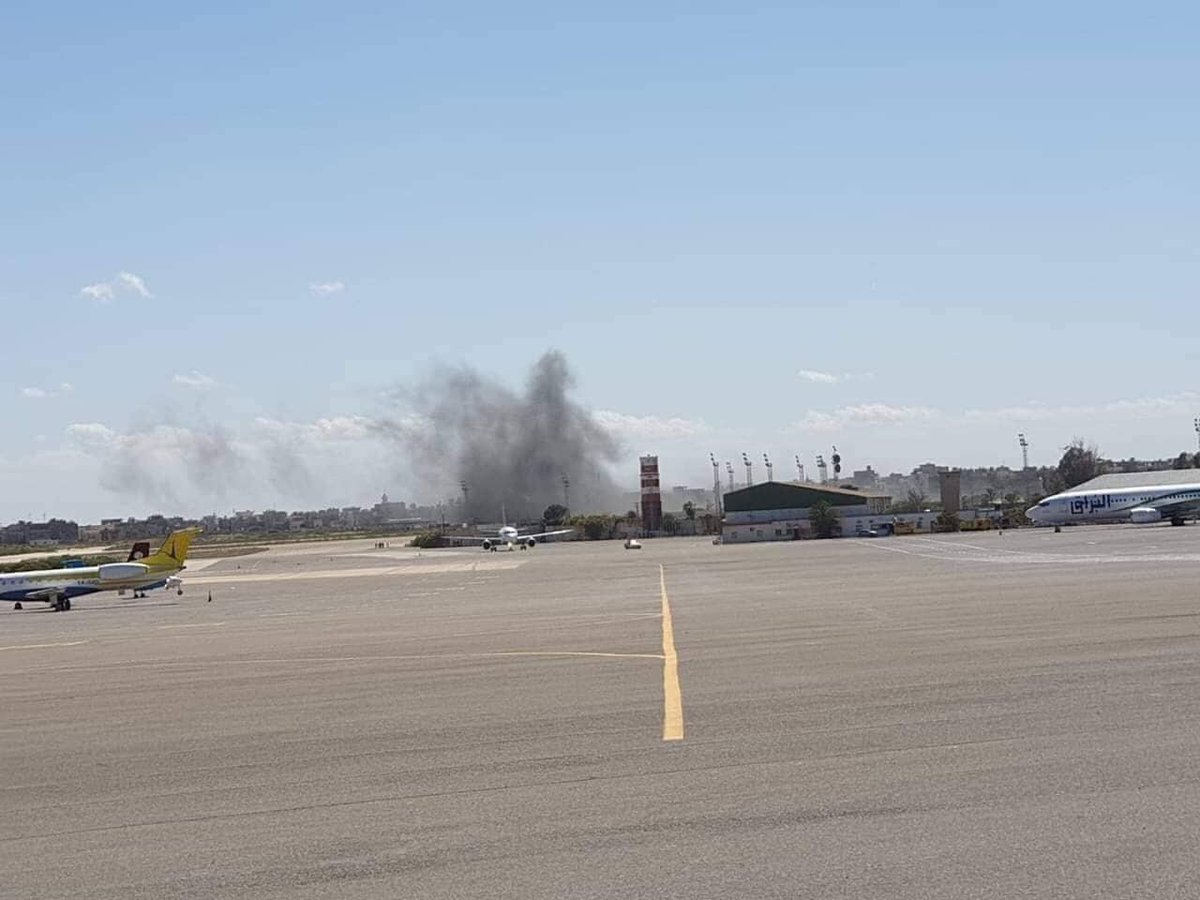 AW | 2019 07 08 12:08 | AIRPORT / AVIATION SAFETY
Suspensión de los vuelos en Aeropuerto Trípoli por acción militar
El Aeropuerto Mitiga de Trípoli fue alcanzado por misiles y se suspendieron los vuelos comerciales. Debido al alcance de los daños materiales, también tres técnicos resultaron heridos.
En los últimos días, las fuerzas de Khalifa Haftar habían anunciado que habían atacado el Aeropuerto Mitiga con redadas, la única que operaba en la capital libia, como parte de la ofensiva de Trípoli que comenzó el 4 Abril 2019. Una aeronave de la compañía libia Afriqiyah Airways resultó dañada en el ataque. La administración del aeropuerto libio que anunció la suspensión temporal de todos los vuelos por los ataques sufridos por misiles.
Bombing at Tripoli Airport
Suspension of flights at Tripoli Airport by military action
The Mitiga Airport in Tripoli was hit by missiles and commercial flights were suspended. Due to the extent of the material damage, three technicians were also injured.
In recent days, the forces of Khalifa Haftar had announced that they had attacked the Mitiga Airport with raids, the only one operating in the Libyan capital, as part of the Tripoli offensive that began on April 4, 2019. An aircraft of the Libyan company Afriqiyah Airways was damaged in the attack. The administration of the Libyan airport that announced the temporary suspension of all flights due to the attacks suffered by missiles. A \ W
Ξ A I R G W A Y S Ξ
SOURCE: Airgways.com
DBk: Repubblica.it / Twitter.com/Lyobserver
AW-POST: 201907081208AR
A\W   A I R G W A Y S ®