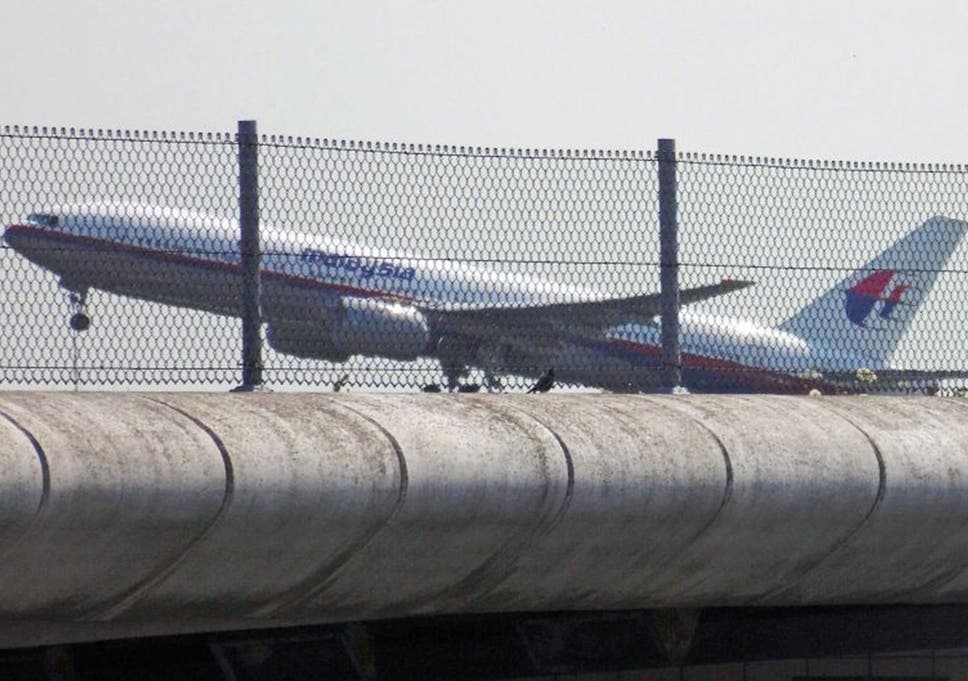 AW | 2019 07 18 11:38 | AIR INVESTIGATION / AVIATION SAFETY
El derribo del vuelo MH-017 aún continúa sin responsables
El 17 Julio 2014, el vuelo MH-017 de Malaysia Airlines fue derribado por un misil sobre el este de Ucrania, matando a las 298 personas a bordo y generando una batalla política en curso. El avión, un Boeing 777-200ER, efectuaba la ruta Amsterdam-Kuala Lumpur, la capital de Malasia, cuando la aeronave fue alcanzada por un misil de fabricación rusa sobre Donetsk, un territorio controlado por separatistas prorrusos.
El incidente solo incrementó las tensiones entre Ucrania y Rusia, y cada país contradice repetidamente la cuenta del otro. Mientras Kiev y Moscú se pelean, las familias continúan pidiendo justicia, y las críticas de que Estados Unidos no se ha enfrentado a Rusia por el incidente continúa.
Cronología MH-017
El Boeing 777-200ER de Malaysia Airlines despegó del Aeropuerto Schiphol de Ámsterdam a las 12:31 pm hora local del Jueves 17 de Julio de 2014 con destino al Aeropuerto Internacional de Kuala Lumpur. A la 01:20 pm, perdió el contacto con los controladores de tránsito aéreo, que pasaron los siguientes dos minutos tratando desesperadamente de contactar al avión sin éxito, dijeron los investigadores. El avión estaba a unos 50 kilómetros (30 millas) de la frontera entre Rusia y Ucrania y no había enviado señales de socorro. Su señal de localización de emergencia se usó para encontrar los restos, donde, según los investigadores holandeses, el avión fue destruido, con los restos extendidos lo suficientemente lejos como para cubrir dos ciudades separadas por 10 kilómetros. Los 283 pasajeros y 15 miembros de la tripulación a bordo murieron: 193 eran de los Países Bajos, 43 de Malasia, 27 de Australia, 12 de Indonesia, 10 británicos y el resto de Alemania, Bélgica, Filipinas, Canadá. y Nueva Zelanda.
JIT
El Equipo de Investigación Conjunta (JIT), formado por países como los Países Bajos y Australia, dijo que lo más probable es que los pasajeros murieran, o al menos quedaran inconscientes, al instante. Un informe preliminar de la Junta de Seguridad Holandesa dijo que piezas de fuselaje, carga y equipaje estaban dispersas en el sitio, lo que llevó a los investigadores a creer que el avión se rompió en el aire. Dijo que partes del avión estaban perforadas con agujeros.
Se informó que los investigadores holandeses emitieron un aviso para evitar que las aerolíneas viajen a poca altura sobre el área debido a hostilidades entre grupos armados y las fuerzas armadas ucranianas, pero el MH-017 estaba volando a una altura segura y en el espacio aéreo sin restricciones. Otros tres aviones volaron a través del área al mismo tiempo, pero resultaron ilesos, dijeron los investigadores.
Las grabaciones incluidas en el informe sugirieron que los controladores de tránsito aéreo en el aeropuerto Rostov de Rusia y el Aeropuerto Internacional Dnipropetrovsk de Ucrania se confundieron al hablar cuando el avión dejó de responder. Se contactó a los países cuyos ciudadanos fueron asesinados.
Restos del vuelo MH-017
Los políticos de todo el mundo inmediatamente apuntaron el dedo en Rusia, argumentando que las acciones de los separatistas pro-rusos no serían muy distintas de las del gobierno. Y los separatistas pro-rusos ya habían derribado otros aviones en la región.
La teoría, respaldada por la inteligencia de los Estados Unidos , era que los separatistas podrían haber derribado el avión creyendo que pertenecía al ejército ucraniano.
El Presidente de Ucrania calificó el incidente de ataque terrorista, mientras que los medios rusos argumentaron que los sistemas de defensa ucranianos operaban en el área.
Los líderes mundiales emitieron advertencias al Presidente ruso, Vladimir Putin, mientras que Estados Unidos, las Naciones Unidas y el Reino Unido pidieron una investigación completa e independiente. Algunos líderes también alegaron que la evidencia del lugar del accidente estaba siendo manipulada. Instaron a un alto el fuego entre Rusia, Ucrania y los separatistas para que el lugar del accidente pudiera ser investigado adecuadamente, pero los enfrentamientos en la región aumentaron a medida que los expertos vinieron a examinar la escena.
Las autoridades de los Países Bajos y Australia, así como el equipo internacional de investigadores, tuvieron dificultades para acceder al lugar del accidente mientras continuaban los combates.
Los medios estatales rusos publicaron lo que dijo que eran fotos satelitales que mostraban a un avión de combate ucraniano derribando el avión, pero el Departamento de Estado de Estados Unidos dijo que la idea era descabellada.
En Octubre 2015, los investigadores dijeron que tenían pruebas de que el avión fue derribado por un misil Buk de fabricación rusa y que los pilotos murieron instantáneamente. Almaz-Antey, el fabricante de sistemas antiaéreos Buk, rechazó los hallazgos y dijo que la versión del misil fue utilizada por las fuerzas ucranianas.
En Mayo 2018, los investigadores concluyeron que un misil militar ruso era responsable de derribar el avión y mostrar pruebas de fotos y videos. Australia y los Países Bajos luego culparon formalmente a Rusia por el accidente, diciendo que el sistema de misiles fue probablemente llevado a la región para apoyar a los separatistas.
El apetito internacional por confrontar a Putin fue inicialmente fuerte, pero cinco años después, el desplome parece tener poca relación con la relación de los países con Rusia, la guerra en el este de Ucrania continúa y nadie ha sido procesado por las muertes. La ONU dijo este año que 13.000 personas habían muerto en la crisis de Donetsk desde que comenzó en 2014.
A medida que las familias de las víctimas continuaron exigiendo la verdad, la caída de la agenda internacional disminuyó aún más en medio de la falta de respuestas. Cinco países, incluidos los Países Bajos y Malasia, han pedido que un tribunal de la ONU investigue el accidente, aunque Rusia rechazó la idea.
Sospechosos del derribo MH-017
Los investigadores internacionales han acusado a Igor Girkin, Sergey Dubinskiy, Oleg Pulatov y Leonid Kharchenko de ayudar a derribar el vuelo. En Junio 2019, cuatro personas fueron acusadas de estar detrás del ataque, la primera vez que se nombró a alguien en relación con las muertes. Dijeron que Girkin era el ministro de defensa de la autoproclamada República Popular de Donetsk y que Dubinsky, Pulatov y Kharchenko habían trabajado para su agencia de inteligencia militar. Dubinsky y Pulatov también habían trabajado para la agencia de inteligencia militar de Rusia, el GRU, y Girkin había trabajado para su agencia de seguridad nacional, el FSB, dijeron.
Los investigadores tienen la intención de juzgar a los cuatro sospechosos en los Países Bajos en Marzo 2020 por cargos de asesinato, aunque los hombres no han sido detenidos. Rusia describió la investigación como infundada y dijo que las acusaciones "tenían como objetivo desacreditar a Rusia ante la comunidad internacional".
Mientras Rusia busca distanciarse de los sospechosos, Malasia ha condenado los cargos contra los hombres. Su primer ministro dijo que la investigación se había convertido en un problema político en medio de las acusaciones contra Rusia y que Malasia quería pruebas de culpabilidad. A medida que se acerca la fecha del juicio, las familias de las víctimas esperan ansiosamente más respuestas y cierre.
5th Anniversary tragedy MH-017
The demolition of flight MH-017 still continues without responsible
On July 17, 2014, Malaysia Airlines Flight MH-017 was shot down by a missile over eastern Ukraine, killing the 298 people on board and generating an ongoing political battle. The plane, a Boeing 777-200ER, made the Amsterdam-Kuala Lumpur route, the capital of Malaysia, when the aircraft was hit by a Russian-made missile on Donetsk, a territory controlled by pro-Russian separatists.
The incident only increased tensions between Ukraine and Russia, and each country repeatedly contradicted the account of the other. While Kiev and Moscow are fighting, families continue to demand justice, and criticism that the United States has not confronted Russia over the incident continues.
Chronology MH-017
The Malaysia Airlines Boeing 777-200ER took off from Amsterdam Schiphol Airport at 12:31 p.m. local time on Thursday, July 17, 2014 to the Kuala Lumpur International Airport. At 01:20 pm, he lost contact with the air traffic controllers, who spent the next two minutes desperately trying to contact the plane without success, the researchers said. The plane was about 50 kilometers (30 miles) from the border between Russia and Ukraine and had not sent distress signals. Its emergency location signal was used to find the remains, where, according to the Dutch investigators, the plane was destroyed, with the remains extended far enough to cover two cities separated by 10 kilometers. The 283 passengers and 15 crew members on board died: 193 were from the Netherlands, 43 from Malaysia, 27 from Australia, 12 from Indonesia, 10 from Britain and the rest from Germany, Belgium, the Philippines, and Canada. and New Zealand.
JIT
The Joint Investigation Team (JIT), made up of countries such as the Netherlands and Australia, said that passengers would most likely die, or at least be rendered unconscious, instantly. A preliminary report from the Dutch Safety Board said parts of the fuselage, cargo and baggage were scattered on the site, which led investigators to believe that the plane broke in the air. He said parts of the plane were perforated with holes.
It was reported that Dutch investigators issued a notice to prevent airlines traveling low over the area due to hostilities between armed groups and the Ukrainian armed forces, but the MH-017 was flying at a safe height and in the airspace without restrictions. Three other planes flew through the area at the same time, but were unharmed, the researchers said.
The recordings included in the report suggested that the air traffic controllers at Rostov airport in Russia and the Dnipropetrovsk International Airport in Ukraine were confused when they spoke when the plane stopped responding. The countries whose citizens were killed were contacted.
Remains of flight MH-017
Politicians from all over the world immediately pointed the finger at Russia, arguing that the actions of pro-Russian separatists would not be very different from those of the government. And the pro-Russian separatists had already shot down other planes in the region.
The theory, backed by the intelligence of the United States, was that the separatists could have shot down the plane believing it belonged to the Ukrainian army.
The President of Ukraine described the incident as a terrorist attack, while the Russian media argued that the Ukrainian defense systems operated in the area.
World leaders issued warnings to Russian President Vladimir Putin, while the United States, the United Nations and the United Kingdom called for a full and independent investigation. Some leaders also alleged that evidence of the accident site was being manipulated. They called for a ceasefire between Russia, Ukraine and the separatists so that the accident site could be properly investigated, but fighting in the region increased as experts came to examine the scene.
Authorities in the Netherlands and Australia, as well as the international team of investigators, had difficulty accessing the crash site while the fighting continued.
Russian state media published what it said were satellite photos showing a Ukrainian fighter plane shooting down the plane, but the US State Department said the idea was preposterous.
In October 2015, investigators said they had evidence that the plane was shot down by a Russian-made Buk missile and that the pilots died instantly. Almaz-Antey, the manufacturer of anti-aircraft systems Buk, rejected the findings and said that the version of the missile was used by Ukrainian forces.
In May 2018, investigators concluded that a Russian military missile was responsible for shooting down the plane and showing evidence of photos and videos. Australia and the Netherlands later formally blamed Russia for the accident, saying that the missile system was probably brought to the region to support the separatists.
The international appetite for confronting Putin was initially strong, but five years later, the collapse seems to have little relation to the relationship of countries with Russia, the war in the east of Ukraine continues and no one has been prosecuted for the deaths. The UN said this year that 13,000 people had died in the Donetsk crisis since it began in 2014.
As the families of the victims continued to demand the truth, the fall of the international agenda diminished even more amid the lack of answers. Five countries, including the Netherlands and Malaysia, have called for a UN tribunal to investigate the accident, although Russia rejected the idea.
Suspect of rejection MH-017
International investigators have accused Igor Girkin, Sergey Dubinskiy, Oleg Pulatov and Leonid Kharchenko of helping to shoot down the flight. In June 2019, four people were accused of being behind the attack, the first time someone was named in relation to the deaths. They said that Girkin was the defense minister of the self-proclaimed Donetsk People's Republic and that Dubinsky, Pulatov and Kharchenko had worked for his military intelligence agency. Dubinsky and Pulatov had also worked for Russia's military intelligence agency, the GRU, and Girkin had worked for his national security agency, the FSB, they said.
The investigators intend to try the four suspects in the Netherlands in March 2020 on murder charges, although the men have not been arrested. Russia described the investigation as unfounded and said the accusations "aimed to discredit Russia before the international community".
While Russia seeks to distance itself from the suspects, Malaysia has condemned the charges against the men. His prime minister said the investigation had become a political problem amid the accusations against Russia and that Malaysia wanted proof of guilt. As the trial date approaches, the families of the victims anxiously await more responses and closure. A \ W
Ξ A I R G W A Y S Ξ
SOURCE: Airgways.com
DBk: Businessinsider.com / Reuters.com / Airgways.com
AW-POST: 201907181138AR
A\W   A I R G W A Y S ®