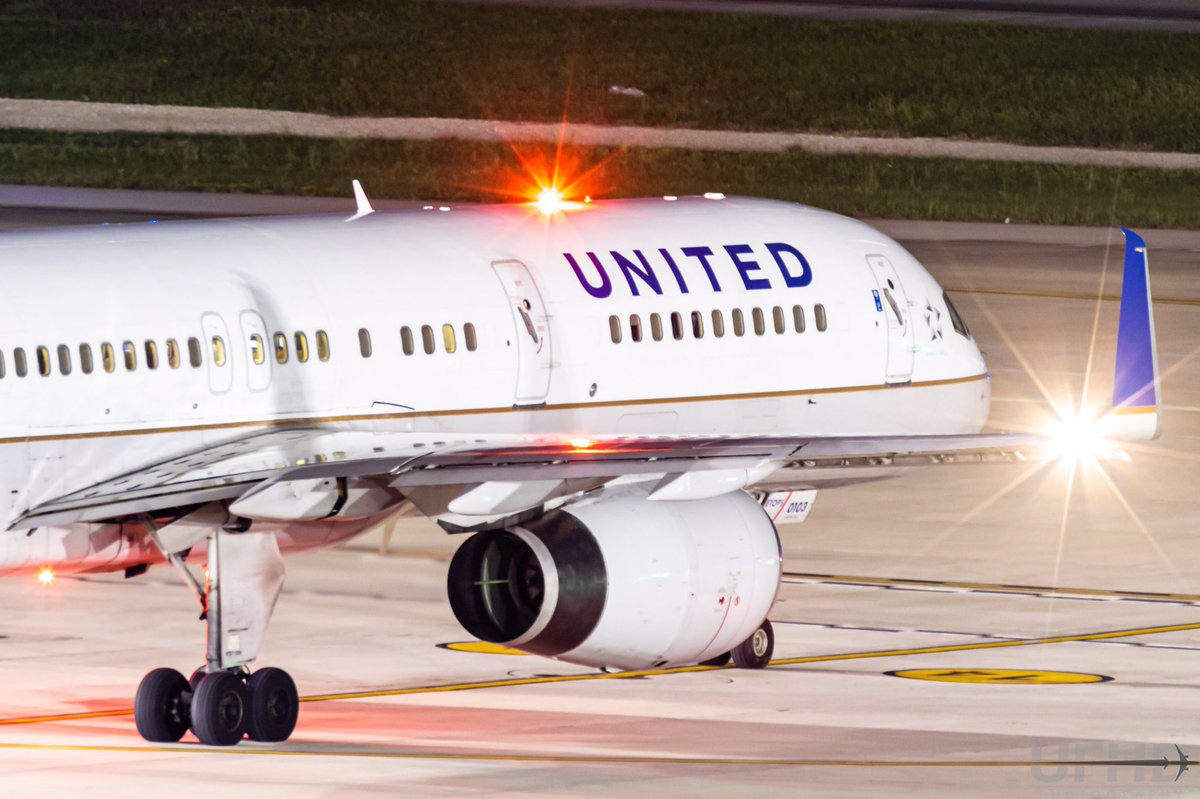 AW | 2019 07 18 12:46 | AIRLINES / INDUSTRY
United Airlines presiona a Boeing por decisión de producción del nuevo producto MNA
United Airlines Holdings Inc. solicitó a The Boeing Company información sobre un nuevo avión de línea propuesto para rutas de media distancia, incluso cuando el fabricante americano está intentado competir en la franja de mercado medio con el Boeing 737 MAX y al mismo tiempo devolver la aeronave a los cielos después de la puesta a tierra por problemas de seguridad en la MCAS.
United, renovación de flota
United Airlines es la segunda aerolínea más grande del mundo se encuentra en proceso de renovación de flota para reemplazar unas 130 aeronaves Boeing 757/767 empleadas en rutas nacionales e internacionales. La antigüedad de los aviones que son menos eficientes que los aviones más nuevos hacen que la aerolínea necesite una renovación de flota a corto plazo.
Mientras Boeing se mantiene indeciso acerca de la construcción de su nuevo avión mediano (NMA); Airbus SE sigue adelante con una versión de mayor alcance denominada A321NEO XLR. "Nos gustaría ver algo de claridad para poder tomar una decisión, pero tenemos poco de tiempo", dijo el Jefe de Finanzas de United, Gerry Laderman, en una conferencia telefónica el miércoles para discutir las ganancias.
El A321NEO XLR (eXtra Long Range) de mayor alcance aumenta la presión sobre Boeing para proporcionar más detalles sobre la NMA, conocido como Boeing 797, para que los clientes puedan evaluar qué modelo se adapta mejor a sus necesidades. Mientras Boeing continúa estudiando el caso de negocios para la NMA con el objetivo de iniciar el servicio comercial en 2025, la principal prioridad de la compañía es devolver al 737 MAX al servicio después de dos accidentes aéreos y una puesta a tierra que ya ha durado cuatro costosos meses.
Futuro NMA
Los planes de Boeing para la NMA están en duda después de que el fabricante de aeronaves con sede en Chicago reasignó la semana pasada al ejecutivo que encabeza el esfuerzo, Mark Jenks, para hacerse cargo del Programa 737. Mike Sinnett, un ingeniero sénior que había estado al frente de la estrategia de productos de Boeing y del futuro equipo de desarrollo de aviones, agregó el Proyecto NMA a su cartera ejecutiva. "Este movimiento parece una clara señal de que el programa de NMA está en el hielo. Si bien esto no implica que el programa NMA no suceda, ahora parece que no sucederá pronto", dijo el analista de Bank of America Corp. Ron Epstein.
En Junio 2019, Airbus presentó el A321XLR, que puede volar 4.700 millas náuticas, más que cualquier otro cuerpo estrecho en el mercado. El avión se posiciona como un sucesor más eficiente en el consumo de combustible del descontinuado Boeing 757 capaz de conectar ciudades más pequeñas que no pueden soportar el servicio de aviones más grandes.
"Boeing es consciente, y no solo somos nosotros, que la industria quiere saber el momento de la NMA", dijo Laderman, negándose a dar detalles sobre cuándo United tomará la decisión de reemplazo. United Airlines tiene una flota de 75 Boeing 757 y 52 Boeing 767 en servicios que necesitan un reemplazo próximamente.
Competitividad en los cielos
Boeing ¿será capaz de ofrecer mejores oportunidades a las aerolíneas, después de perder la línea de producción de los Boeing 757/767, postergar el inicio del Proyecto 797 y luchar con la puesta en servicio del Boeing 737 MAX? El panorama es un tanto sombrío y las expectativas de ventas del constructor americano podría perder la pulseada en favor de Airbus que persigue conquistar los cielos con sus nuevos productos.
United Holdings presses Boeing for 797
United Airlines pressures Boeing for decision to produce the new MNA product
United Airlines Holdings Inc. asked The Boeing Company for information about a proposed new line aircraft for medium-haul routes, even when the American manufacturer is trying to compete in the mid-market slot with the Boeing 737 MAX and at the same time return the aircraft to the heavens after grounding due to safety issues in the MCAS.
United, fleet renewal
United Airlines is the second largest airline in the world is in the process of renewing its fleet to replace some 130 Boeing 757/767 aircraft used in national and international routes. The antiquity of airplanes that are less efficient than newer airplanes means that the airline needs a fleet renewal in the short term.
While Boeing remained undecided about the construction of his new medium plane (NMA); Airbus SE goes ahead with a larger version called A321NEO XLR. "We would like to see some clarity in order to make a decision, but we have little time", United's Chief Financial Officer Gerry Laderman said in a conference call on Wednesday to discuss the winnings.
The longer-range A321NEO XLR (eXtra Long Range) increases the pressure on Boeing to provide more details about the NMA, known as Boeing 797, so customers can evaluate which model best suits their needs. While Boeing continues to study the business case for the NMA with the goal of starting commercial service in 2025, the company's top priority is to return the 737 MAX to service after two plane crashes and a grounding that has already lasted four years. expensive months.
Future NMA
Boeing's plans for the NMA are in doubt after the Chicago-based aircraft maker reassigned last week to the executive leading the effort, Mark Jenks, to take over the 737 program. Mike Sinnett, a senior engineer who had He was at the forefront of Boeing's product strategy and the future aircraft development team, adding the NMA Project to his executive portfolio. "This move seems like a clear signal that the NMA program is on the ice." While this does not mean the NMA program does not happen, now it seems that it will not happen soon", said Bank of America Corp. analyst Ron Epstein.
In June 2019, Airbus introduced the A321XLR, which can fly 4,700 nautical miles, more than any other narrow body on the market. The aircraft is positioned as a more efficient successor to the fuel consumption of the discontinued Boeing 757 capable of connecting smaller cities that can not support the service of larger aircraft.
"Boeing is aware, and it's not just us, that the industry wants to know the timing of the NMA", Laderman said, refusing to give details about when United will make the replacement decision. United Airlines has a fleet of 75 Boeing 757 and 52 Boeing 767 in services that need a replacement soon.
Competitiveness in the heavens
Will Boeing be able to offer better opportunities to airlines, after losing the production line of the Boeing 757/767, postponing the start of Project 797 and fighting with the commissioning of the Boeing 737 MAX? The outlook is somewhat bleak and sales expectations of the American manufacturer could lose the arm wrestling in favor of Airbus that seeks to conquer the skies with its new products. A \ W
Ξ A I R G W A Y S Ξ
SOURCE: Airgways.com
DBk: United.com / Boeing.com / Airgways.com
AW-POST: 201907181246AR
A\W   A I R G W A Y S ®