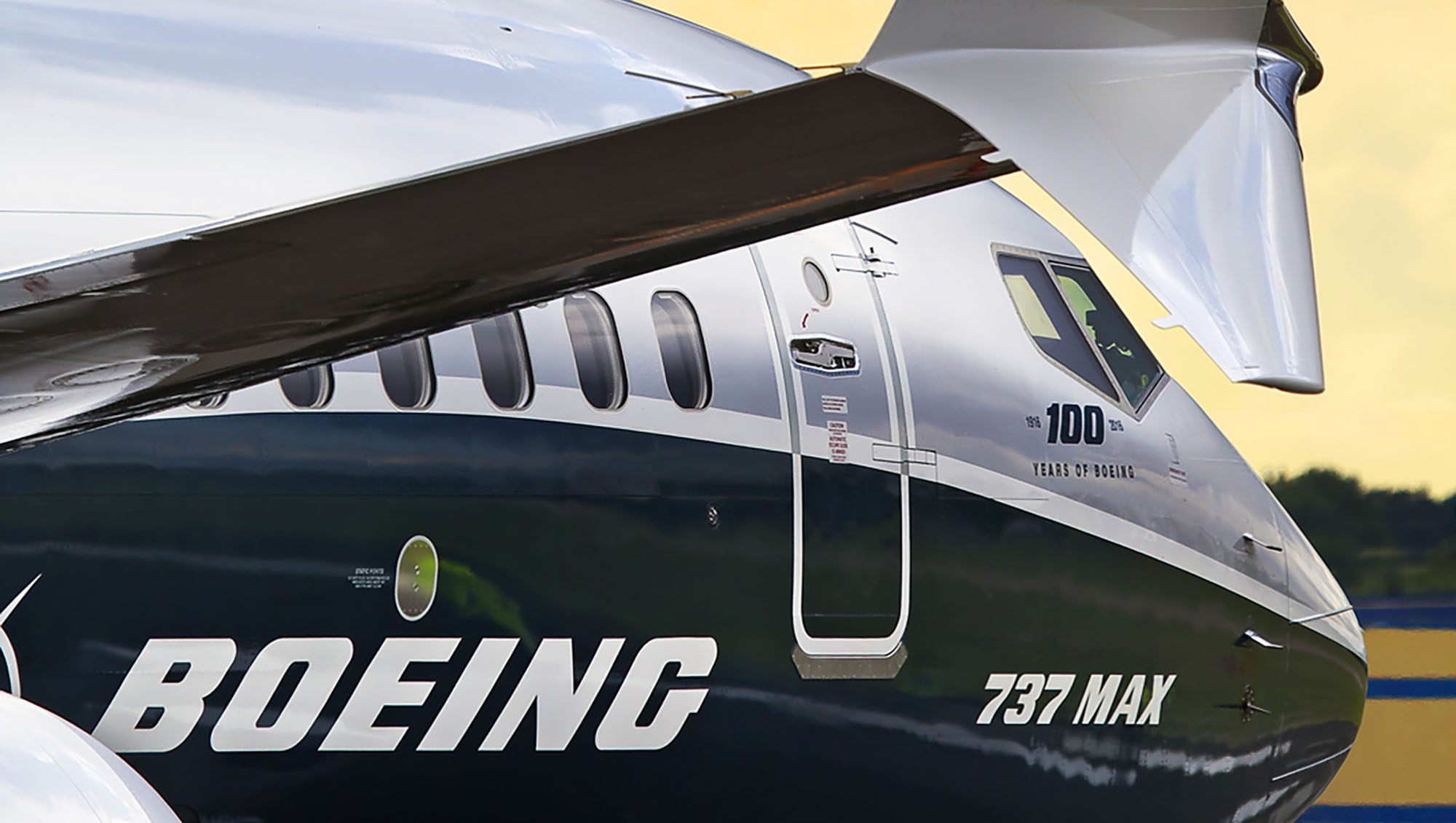 AW | 2019 09 09 20:00 | AIR INVESTIGATION / AVIATION SAFETY
El panel internacional de técnicos de la JATR extiende su revisión de las prácticas regulatorias de la FAA
El panel de Revisión Técnica de Autoridades Conjuntas (JATR) tomará más tiempo en su revisión de cómo la Administración Federal de Aviación (FAA) de los Estados Unidos certificó los aviones Boeing 737 MAX que han estado en tierra desde Marzo 2019, incluida la forma en que la agencia permitió que el fabricante aeronáutico estadounidense supervisara partes de su propia certificación.
El JATR espera presentar sus observaciones, hallazgos y recomendaciones en las próximas semanas, según la FAA, organismo que precisó que "el enfoque de JATR en la certificación del avión está separado de los esfuerzos que se están realizando para que vuelva a operar de forma segura". Las recomendaciones del panel podrían afectar el futuro de cómo la FAA llevará a cabo la certificación de seguridad e influir en la rapidez con que los reguladores de otras naciones devuelvan la aeronave al servicio. La certificación de la FAA del Boeing 737 MAX no requiere que el panel termine primero su revisión, y Boeing todavía tiene como objetivo que la agencia autorice el vuelo del avión en el cuarto trimestre (4Q2019).
Boeing está coordinando con la FAA las modificaciones de software y el entrenamiento de seguridad para pilotos familiarizados con los controles de vuelo automatizados únicos del 737 MAX, conocido como el Sistema de Aumento de Características de Maniobras (MCAS). Los técnicos de seguridad de la FAA descubrieron en Junio 2019 un problema de procesamiento de datos con la aeronave, separada del MCAS. Boeing dice en un comunicado que "el trabajo está progresando en el software para abordar el requisito adicional identificado por la FAA el 26 Junio, que se presentará para la certificación con el paquete principal del software MCAS que ya está completo". El mensaje constante de la FAA durante la revisión desde Marzo 2019 es que la agencia está siguiendo un proceso exhaustivo, no un plazo prescrito, para devolver el Boeing 737 MAX al servicio de pasajeros.
La mayoría de las operadoras del modelo han extendido las cancelaciones de vuelos en sus flotas 737 MAX hasta finales de 2019. United Airlines, el pasado 30 Agosto, antes del anuncio de la FAA, retrasó el regreso programado de los vuelos del Boeing 737 MAX otras seis semanas, hasta el 19 Diciembre 2019.
El panel de la JATR, formado después de dos accidentes fatales de aviones Boeing 737 MAX que provocaron su parada en tierra en todo el mundo, incluye técnicos de seguridad de nueve naciones, junto con representantes de la FAA y la NASA. Su Presidente es Christopher Hart, el ex Presidente de la Junta Nacional de Seguridad del Transporte (NTSB) de Estados Unidos. La investigación de seguridad realizada por el panel ha incluido discusiones sobre el diseño, certificación, regulaciones, cumplimiento, capacitación y actividades del proceso de certificación de Autorización de Designación de Organización de la FAA del 737 MAX.
Los legisladores y las familias de las 346 víctimas del accidente del 737 MAX cuestionaron el proceso de la FAA que otorgó a Boeing la autoridad para supervisar parte de su propia certificación de seguridad de este modelo. "Si bien los procesos de certificación de la agencia están bien establecidos y han producido consistentemente diseños de aeronaves seguros, damos la bienvenida al escrutinio de estos expertos y esperamos sus hallazgos", dice la FAA.
Las investigaciones sobre los accidentes de los Boeing 737-8 MAX del vuelo ET-302 de Ethiopian Airlines y del vuelo JT-610 de Lion Air continúan, pero la evidencia indica que el software MCAS redujo automáticamente el avión en inmersiones, provocando la muerte de 346 pasajeros y tripulantes.
Procesos Judiciales
Un ex funcionario de Boeing está alegando la Quinta Enmienda después de ser citado para documentos en la investigación del 737 MAX del Departamento de Justicia de los Estados Unidos. Un ex funcionario de Boeing que fue citado para declarar sobre su papel en el desarrollo del 737 MAX se ha negado a proporcionar documentos solicitados por los fiscales federales, según el Seattle Times, citando su derecho de la Quinta Enmienda contra la autoinculpación forzada.
Mark Forkner, que era el piloto técnico jefe de Boeing en el Proyecto 737 MAX durante el desarrollo del avión, estaba respondiendo a una citación del gran jurado. El Departamento de Justicia de los Estados Unidos está investigando dos accidentes fatales del avión Boeing y está investigando el diseño y la certificación del avión, según una persona familiarizada con el asunto citado por el Seattle Times.
La Quinta Enmienda proporciona un derecho legal que puede ser invocado por una persona para evitar testificar bajo juramento. Debido a que la enmienda se usa para evitar ser puesta en una situación en la que uno tendría que testificar sobre algo que se autoinculpa, a veces los extraños pueden verlo como una admisión implícita de culpa, aunque ese no es siempre el caso. Es menos común invocar a la Quinta Enmienda para resistir una citación para documentos o evidencia. Según los expertos legales, su uso por parte de Forkner simplemente podría sugerir una maniobra legal entre los abogados y fiscales de Boeing. Mark Forkner dejó Boeing en 2018, según su página de LinkedIn, y actualmente es el primer oficial que vuela para Southwest Airlines.
La investigación del Departamento de Justicia sobre los dos accidentes, que ocurrieron el 29 Octubre 2018 en Indonesia y el 10 Marzo 2019 en Etiopía, es una exploración de amplio alcance en el desarrollo del avión. La investigación también ha crecido para incluir registros relacionados con la producción de un avión diferente, el Boeing 787, en la planta de Boeing en Charleston, Carolina del Sur, aunque no está claro si esos registros tienen incidencia con el 737 MAX. Los informes preliminares sobre los dos accidentes que llevaron a la puesta a tierra indican que un sistema automatizado se comprometió erróneamente y obligó a las narices de los aviones a apuntar hacia abajo debido a un problema con el diseño del software del sistema MCAS. Los pilotos no pudieron recuperar el control de la aeronave. El sistema se activó porque podría ser activado por una sola lectura del sensor: en ambos accidentes, se sospecha que los sensores han fallado, enviando datos erróneos a la computadora de vuelo y, sin una verificación redundante, activando el sistema automatizado.
El sistema automatizado, el Sistema de aumento de las características de maniobra (MCAS), fue diseñado para compensar el hecho de que el 737 MAX tiene motores más grandes que la generación anterior del Boeing 737. Los motores más grandes pueden hacer que la nariz del avión se incline hacia arriba, lo que lleva a una parada; en esa situación, MCAS podría apuntar automáticamente la nariz hacia abajo para negar el efecto del tamaño del motor.
El avión ha aterrizado en todo el mundo desde los días posteriores al segundo accidente, ya que Boeing preparó una solución de software para evitar incidentes similares. Se espera que la solución se apruebe y que los aviones vuelvan a estar en el aire a fines de este año o principios de 2020. Durante el proceso de certificación, Mark Forkner recomendó que el MCAS no se incluyera en el Manual de los Pilotos, según informes anteriores, ya que estaba destinado a operar en segundo plano como parte del Sistema de Control de Vuelo, según informes anteriores.
JATR will present observations of the 737 MAX
The JATR international panel of technicians extends its review of FAA regulatory practices
The Joint Authorities Technical Review (JATR) panel will take more time in its review of how the U.S. Federal Aviation Administration (FAA) certified Boeing 737 MAX aircraft that have been on the ground since March 2019, including how that the agency allowed the US aeronautical manufacturer to supervise parts of its own certification.
The JATR expects to present its observations, findings, and recommendations in the coming weeks, according to the FAA, an agency that stated that "JATR's approach to aircraft certification is separate from the efforts being made to ensure that it operates safely again". The panel's recommendations could affect the future of how the FAA will carry out safety certification and influence how quickly the regulators of other nations return the aircraft to service. The FAA certification of the Boeing 737 MAX does not require the panel to complete its review first, and Boeing still aims to have the agency authorize the plane's flight in the fourth quarter (4Q2019).
Boeing is coordinating with the FAA software modifications and safety training for pilots familiar with the unique 737 MAX automated flight controls, known as the Maneuvering Feature Enhancement System (MCAS). FAA security technicians discovered in June 2019 a data processing problem with the aircraft, separated from the MCAS. Boeing says in a statement that "work is progressing in software to address the additional requirement identified by the FAA on June 26, which will be submitted for certification with the main MCAS software package that is already complete". The FAA's constant message during the review since March 2019 is that the agency is following an exhaustive process, not a prescribed deadline, to return the Boeing 737 MAX to passenger service.
Most of the operators of the model have extended the cancellations of flights in their 737 MAX fleets until the end of 2019. United Airlines, on August 30, before the announcement of the FAA, delayed the scheduled return of the flights of the Boeing 737 MAX others six weeks, until December 19, 2019.
The JATR panel, formed after two fatal accidents of Boeing 737 MAX aircraft that caused its grounding around the world, includes security technicians from nine nations, along with representatives from the FAA and NASA. Its President is Christopher Hart, the former President of the National Transportation Safety Board (NTSB) of the United States. The safety investigation conducted by the panel has included discussions on the design, certification, regulations, compliance, training, and activities of the FAA Organization Designation Authorization certification process of 737 MAX.
Lawmakers and families of the 346 victims of the 737 MAX accident questioned the FAA process that gave Boeing the authority to oversee part of its own safety certification of this model. "While the agency's certification processes are well established and have consistently produced safe aircraft designs, we welcome the scrutiny of these experts and look forward to their findings", says the FAA.
Investigations into the accidents of the Boeing 737-8 MAX of Ethiopian Airlines flight ET-302 and Lion Air flight JT-610 continue, but evidence indicates that the MCAS software automatically reduced the plane in dives, causing the death of 346 passengers and crew.
Judicial proceedings
A former Boeing official is alleging the Fifth Amendment after being cited for documents in the 737 Max investigation of the United States Department of Justice. A former Boeing official who was summoned to testify about his role in the development of 737 MAX has refused to provide documents requested by federal prosecutors, according to the Seattle Times, citing his Fifth Amendment right against forced self-incrimination.
Mark Forkner, who was the chief technical pilot of Boeing in Project 737 MAX during the development of the plane, was responding to a grand jury summons. The United States Department of Justice is investigating two fatal accidents of the Boeing plane and is investigating the design and certification of the plane, according to a person familiar with the matter cited by the Seattle Times.
The Fifth Amendment provides a legal right that can be invoked by a person to avoid testifying under oath. Because the amendment is used to avoid being put into a situation in which one would have to testify about something that self-incriminates, strangers can sometimes see it as an implicit admission of guilt, although that is not always the case. It is less common to invoke the Fifth Amendment to resist a citation for documents or evidence. According to legal experts, its use by Forkner could simply suggest a legal maneuver between Boeing lawyers and prosecutors. Mark Forkner left Boeing in 2018, according to his LinkedIn page, and is currently the first officer to fly to Southwest Airlines.
The Department of Justice's investigation into the two accidents, which occurred on October 29, 2018, in Indonesia and March 10, 2019, in Ethiopia, is a wide-ranging exploration in the development of the aircraft. The investigation has also grown to include records related to the production of a different aircraft, the Boeing 787, at the Boeing plant in Charleston, South Carolina, although it is not clear whether those records have an impact on the 737 MAX. Preliminary reports on the two accidents that led to the grounding indicate that an automated system erroneously compromised and forced the noses of the aircraft to point down due to a problem with the MCAS system software design. The pilots could not regain control of the aircraft. The system was activated because it could be activated by a single sensor reading: in both accidents, it is suspected that the sensors have failed, sending erroneous data to the flight computer and, without redundant verification, activating the automated system.
The automated system, the Maneuvering Features Increase System (MCAS), was designed to compensate for the fact that the 737 MAX has bigger engines than the previous generation of the Boeing 737. Larger engines can make the nose of the plane tilts up, leading to a stop; In that situation, MCAS could automatically point the nose down to deny the effect of engine size.
The plane has landed worldwide since the days after the second accident, as Boeing prepared a software solution to avoid similar incidents. The solution is expected to be approved and airplanes are back in the air by the end of this year or early 2020. During the certification process, Mark Forkner recommended that the MCAS not be included in the Pilot Manual, like previous reports, as it was intended to operate in the background as part of the Flight Control System, according to previous reports. A \ W
Ξ A I R G W A Y S Ξ
SOURCE: Airgways.com
DBk: Boeing.com / Airgways.com / Seattletimes.com / Businessinsider.com
AW-POST: 201909092000AR
A\W   A I R G W A Y S ®